Whether you're a beach boy or a cool city kid, 2019 offers up a whole stack of great gay summer events in Europe for all sections of our queer community. So, not including the many gay prides you're bound to attend, here's misterb&b's countdown of the top 10 gay events Europe that you simply can't miss this season!
 From Folsom Festival Berlin to Circuit Barcelona, we've got you covered for your summer gay calendar.


1) What? Life Ball
Where? Vienna
When? June 8

The Life Ball is the biggest European charity event for HIV/AIDS and this year is the 25th edition of this major gay event. Each Life Ball sees Vienna's City Hall come to life with fabulous, extravagant and eccentric costumes, as people come together to enjoy live acts, international DJs and the occasional celebrity performance. Tickets to Life Ball are limited and slightly pricey, but it's a once-in-a-lifetime gay event that raises money for an important cause, so put it in your summer calendar! From June 1 to 16, Vienna will also be hosting EuroPride, so make a thing of it, and stay in town a little longer.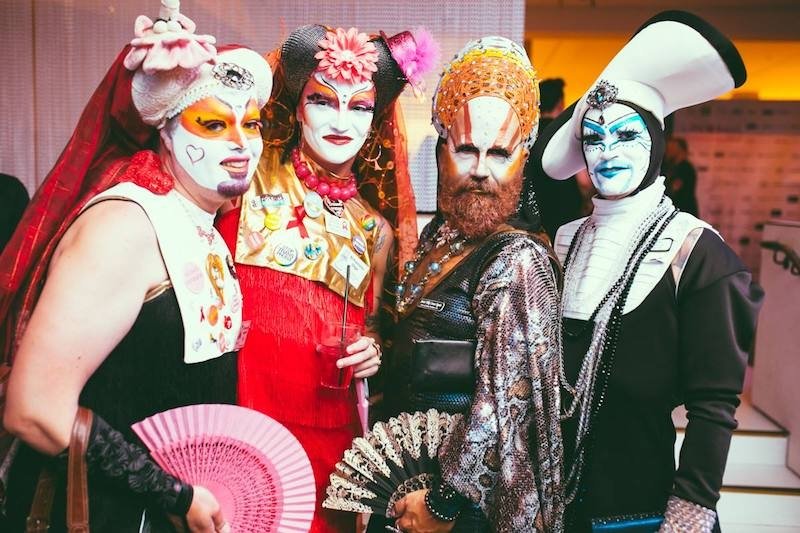 ©Life Ball/Maximilian Röder

 
2) What? Mighty Hoopla
Where? London
When? June 8

Whether you're a proud pop princess or more of a guilty pleasure Queen of pop, you need to get yourself to Mighty Hoopla in London this June. The event refers to itself as the ultimate pop extravaganza, and includes fun, games, and of course plenty of 'pop-tastic' music. The day-event will take place in one of London's parks, but the specific one is yet to be determined. What we can tell though is that the likes of Chaka Chan, Liberty X, and 90s girl group All Saints, will be taking to the stage.    


3) What? London Fetish Week
Where? London
When? July 6-14

If you're serious about kink or just curious, join thousands of guys at this gay event in the UK capital this summer. London Fetish Week welcomes those guys with an interest in leather, rubber, uniform, sports gear, puppy play and every other fetish you can think of. The kink-tastic London Fetish Week features seven days of parties but also film screenings, classes and other activities.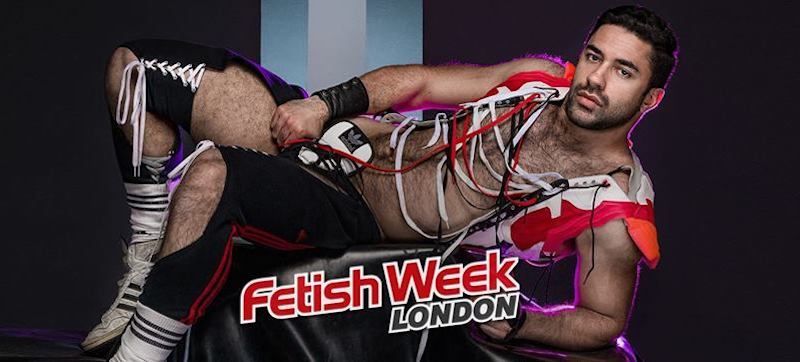 ©Facebook/Recon


4) What? Milkshake Festival
Where? Amsterdam
When? July 27-28

Love a summer festival in a parkful of peeps? Then this is the gay event for you. Described as hetero-friendly, Milkshake Festival is a weekend gay party set in Amsterdam's Westerpark. It features DJs, performances and a whole lot of fun. Milkshake celebrates the diversity of Amsterdam and visitors: thick, thin, small, large, gay, straight, trans, black or white: are all welcomed to come shake their thang at Milkshake!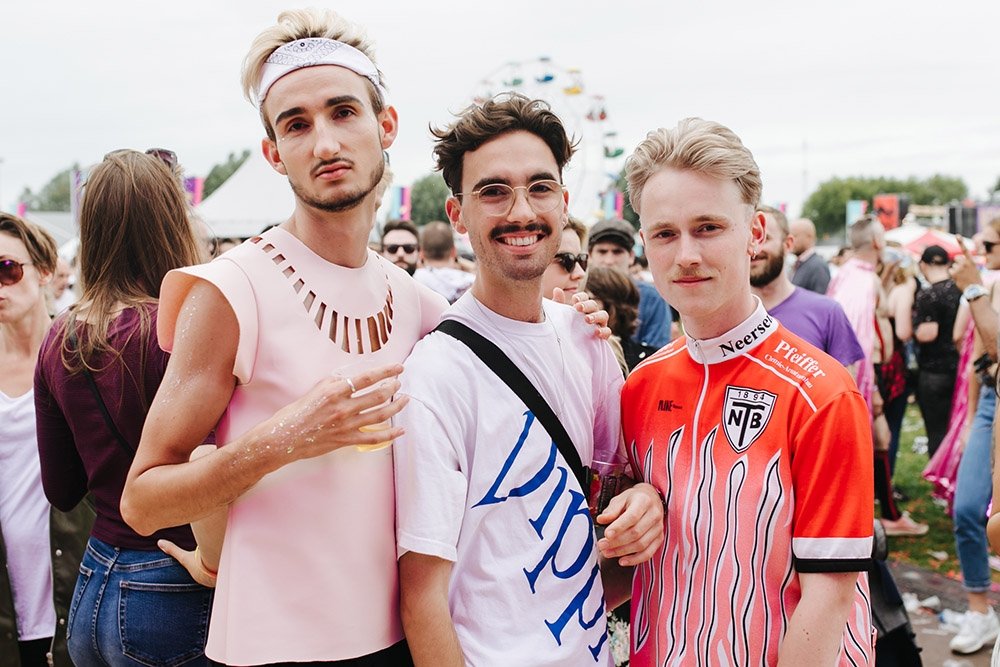 ©Milkshakefestival.com

5) What? Be Wild Festival
Where? Torremolinos
When? July 31 - August 4
Ready to take a walk on the wild side this summer? Get yourself to the shores of Spain's gay hotspot, Torremolinos, and enjoy Be Wild Festival. Brought to you by Delice Dream, the five-day festival brings you an incredible program of 10 parties, 20 DJs, and 20 performers. In keeping with the reputation of a Delice Dream festival, you can look forward to a pool party, beach party, and of course loads of new people to meet along the way. Taking place in and around Le Hotel Ritual, Be Wild promises fun in a dreamy environment from start to finish.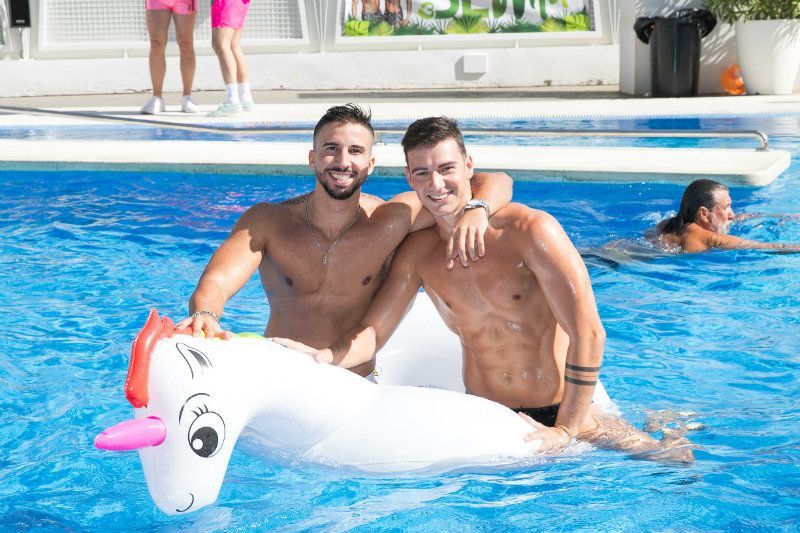 6) What? Circuit Festival
Where? Barcelona
When? August 8-18

One of the busiest (and sexiest) gay events in the calendar, the Circuit Festival from Matinée brings together 30,000 visitors to Barcelona every year. With a line-up of big-name parties, international DJs and the infamous Waterpark Day, all taking place beachside in Barcelona, it's easy to see why Circuit Festival attracts gay guys from all over the world every year. We don't like to be biased, but we have to say this is hands-down one of the best summer events in Europe.

7) What? XLSIOR
Where? Mykonos
When? August 21-28

Xlsior is an international gay dance festival held in the beautiful LGBT haven of Mykonos. During Xlsior this stunning Greek island fills up with over 30,000 people from all over the world, coming to party with some of the best gay Circuit DJs in town, fabulous shows, sexy dancers and party productions. The island, the parties, the beaches… Xlsior adds up to a summer gay event you won't easily forget! If you need to recuperate on a gay beach come day, check out our round-up of top gay beaches in Greece.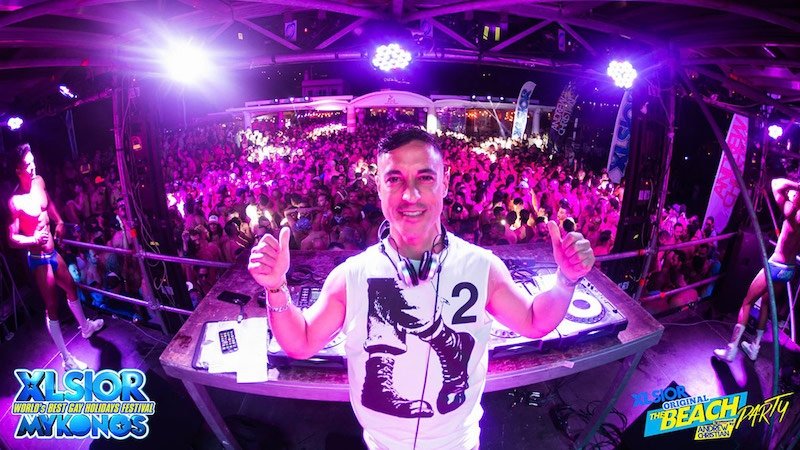 ©Xlsiorfestival.com
8) What? Oasis Mediterranean Cruise by Atlantis
Where? Naples
When? August 25 - September 1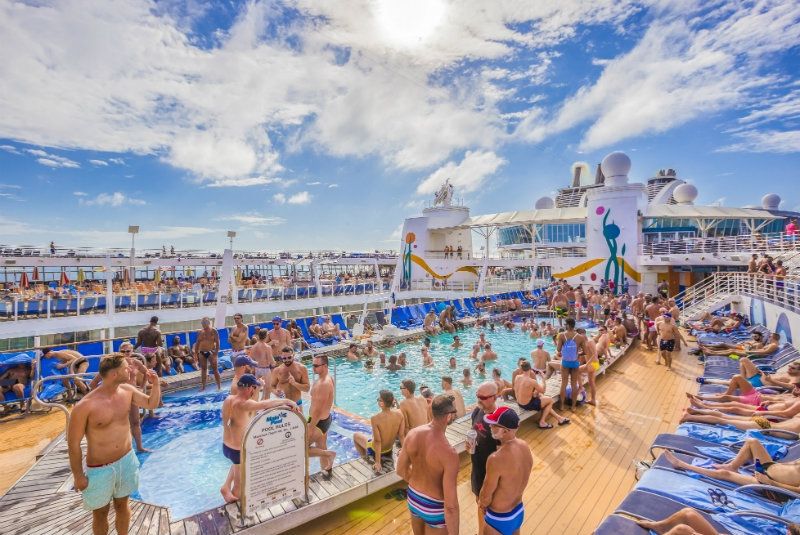 Nothing really speaks summer more than a gay cruise on the Mediterranean, and luckily you can find exactly that in the Oasis gay cruise by Atlantis. Departing from Naples, the six-day cruise will make pit stops in Barcelona, Palma de Mallorca, Marseille, and Florence, before concluding its course back in Naples. The cruise is expected to welcome roughly 5400 gay guys, and will feature legendary DJs, wild parties, and top-notch performers. Convinced yet? We thought so! Can't make this one? Check out other top gay cruises. 
 
9) What? Sitges Bears Week 2019
Where? Sitges, Spain
When? September 1-11

Sitges Bears week is one of the biggest and most popular gay bear bashes in the world. This gay event draws in over 5,000 bears, cubs, otters and admirers to the super LGBTQ-friendly town of Sitges, for almost two weeks of all things beefy 'n' hairy! Aside from the main parties, there's a bears village and a Mr. Bear Sitges competition, not forgetting, the fantastic beaches of this resort on the Mediterranean.

©Instagram/3ric_k3rr

Bear bonus: If you wanna avoid the crowds and heat at Sitges Bear Week, a great alternative is Bears on Ice in Iceland from August 29 - September 1! This bear gathering explores Iceland's natural landscape of geysers, waterfalls and the amazing Blue Lagoon. There will, of course, be time for our furry friends to party once the exploring is over! Find your misterb&b in Iceland.


10) What? Folsom Europe
Where? Berlin
When? September 11-15

Folsom in Berlin is the European edition of infamous San Francisco Folsom Street party. Thousands of leather and fetish guys ram the German capital. The main gay event is the street fair itself on Saturday, September 14, starting at noon, where a section of Schöneberg – Berlin's gayborhood – fills with DJs, bars and stalls. This year there's also a fetish boat party on 7 September. Folsom is Europe's biggest Fetish Event with more than 20,000 fetish expected to attend!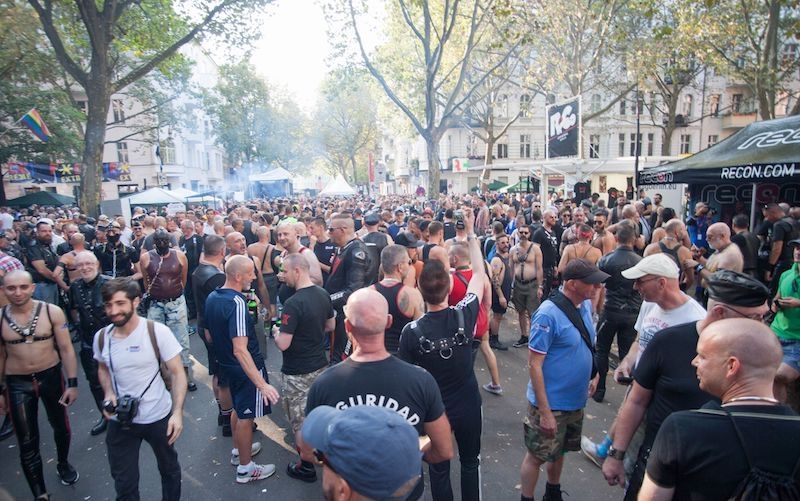 ©folsomeurope.info/Clemens Pfeiffer

Loved this? You might also like The Top 10 Gay Beaches in Europe and the Top 10 European Gayborhoods
Main image ©Milkshakefestival.com