Back in 2001, Berlin's newly appointed mayor Klaus Wowereit declared: 'I am gay, and that's good the way it is!' ('Ich bin schwul, und das ist auch gut so!'). More than 15 years later, Berlin can still lay claim to being one of the world's most dynamic – and alternative – queer capitals. Indeed, when it comes to underground LGBTQ life, gay Berlin is leader of the pack. 

Traditional gay life in Berlin still revolves around Schöneberg, a community that's been growing since the 1920s. Indeed, this specific gayborhood of West Berlin was one of the first gay villages in the world. However, during the 80s and after the fall of the Berlin wall, queer culture spread to the east of the city. In fact, while most areas of Berlin have strong LGBTQ communities, the eastern part of the German capital is where you'll find the more underground crowds and nightlife.
Alternative gay Berlin: Kreuzberg and Neukölln
The neighborhoods of Kreuzberg and, more recently, Neukölln, cater to the more alternative and queer LGBTQ scene and have enticed gay creatives from all over the globe to come and set up home there. The area around rough and ready Kottbusser Tor is home to some of Berlin's best alternative gay bars. Südblock is a good warm-up option: boasting an outside terrace and veggie menu, it's a great starting point to meet friends before planning your night ahead. 

When it comes to Kreuzberg gay bars, though, the leader of the pack is still Möbel-Olfe. Slightly hidden within a giant 1960s housing complex, it attracts a mixed, open-minded queer crowd, with rowdy Thursday night packing in (literally) the most punters. Serving up live DJs, Polish beers and Russian vodkas, avoid Thursday nights if you're afraid of spilling a little booze on your favorite T; another night of the week will suit better (bear in mind Tuesdays are aimed at gay women).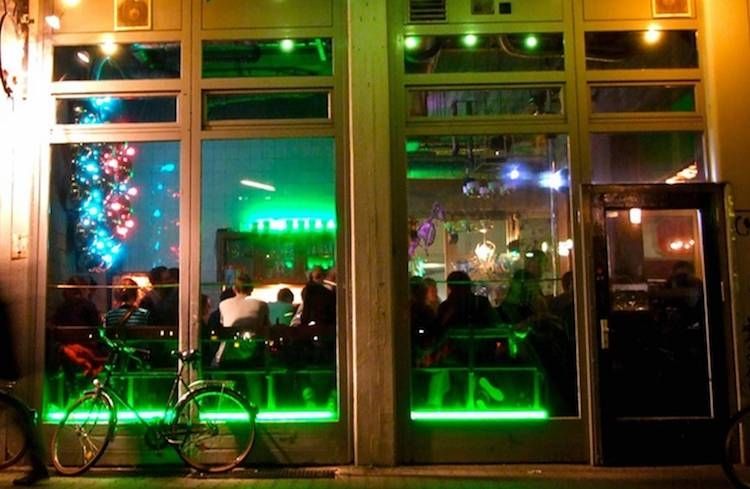 © Facebook/Möbel-Olfe 
When you've had your fill at Möbel-Olfe (or simply cannot stand the squeeze any longer), hot-foot it round the corner to Oranienstraße and the underground den of iniquity that is Roses. Kreuzberg at its kitchest, the interior of this queer bar is covered in red fur, artworks and disco balls: it's been described as 'being inside the womb of a gay muppet!'

Roses boasts a tiny backroom dance floor, but when it comes to the music you'll be dancing to, you never know what they'll play: it could be the Berlin staple of house/techno, or maybe pop, disco... whatever main host Gabrielle feels like spinning. Likewise, you never know if she'll bite your head off or lovingly hand over your G&T when you order. Let's just say respect goes a long way at this queer, arty and alternative Berlin dive bar! Indeed, the main rule at Roses is: 'respect diversity: homophobes, machos, racists – please move on, you are not welcome.' Hear hear!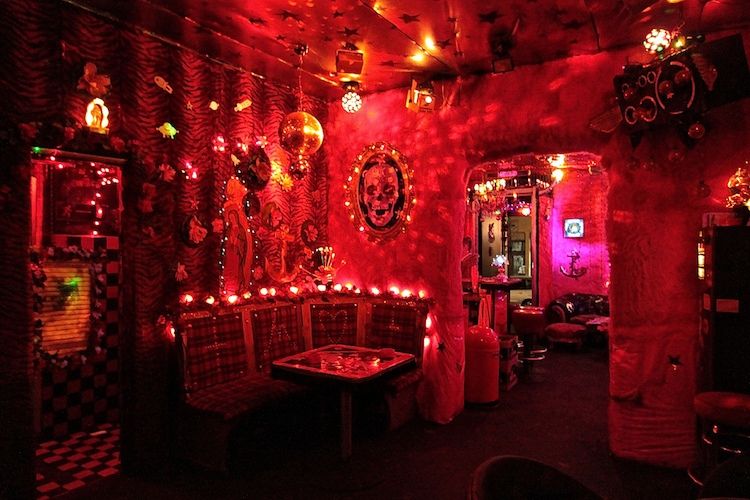 © Pinterest/John Nicolson 
Alternative gay clubs in Berlin
When it's time for you to move on, however, you could do far worse than grabbing an Uber and heading south to SchwuZ, Berlin's first alternative gay club. It opened in 1977, and is now set within a former factory in Neukölln. An industrial space with three dance areas, the program at Schwuz varies, from the latest pop, rock, indie, electronic, house and disco, while regular nights like Bump! continue to draw a big ground.

Feeling more trashy? Ficken 3000 can be a fun choice (depending on the night). This small gay bar with dance floor on the Kreuzberg/Neukölln divide puts on rotating parties at the weekend, and always attracts a mixed, alternative and up-for-it crowd. It also offers an always-busy cruising/chill-out area in the basement (well, 'Ficken' is German for 'to f**k', after all.)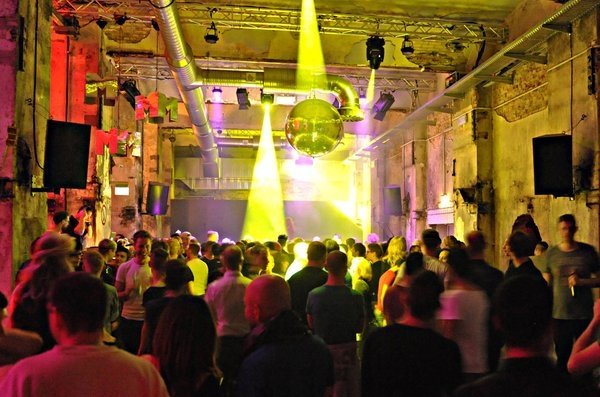 © Facebook/SchwuZ
If you're open to more polysexual clubbing and are a hardcore house/techno fan, you'll want to make the pilgrimage to Berghain and Panorama Bar, the Berlin nightlife institution that continues to draw locals and curious visitors who have all heard about its myth.

Set inside an old power station, it really has to be seen (and felt) to be believed. Sunday afternoon is our recommended time to visit: stay up all night and dash straight to the airport if you have a Monday morning red-eye flight. It's also usually when there's less of a queue: however, be prepared to wait in line for a considerable amount of time (and even face being rejected at the door – them's the breaks). 

More alternative gay parties in Berlin

As with most European capitals, Berlin has a raft of monthly offbeat gay parties. All the cool kids head to CockTail D'Amore (usually the first Saturday/Sunday of the month), a disco/house meltdown which runs the whole weekend.

Set alongside the canal at the Griessmühle club, there's as much fun outside as inside. The venue offers a sprawling garden, complete with treehouses, bars, a sex maze and everything else Berlin is famous for. If you want to make the most of CockTail D'Amore, again, arrive early or face a killer line (better still, bag a guest list any which way you can).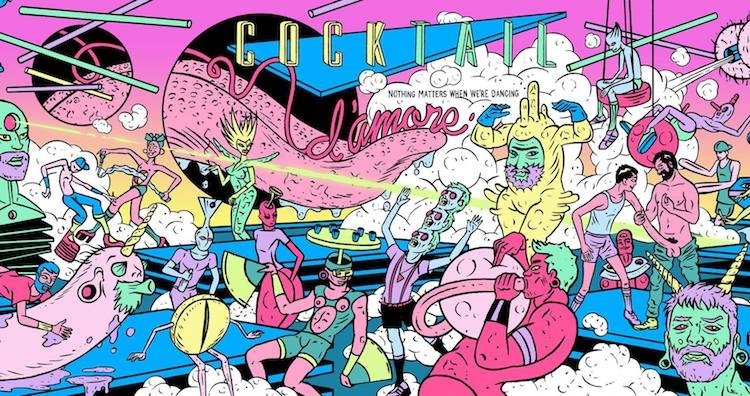 © Facebook/CockTail D'Amore



Other alternative gay partying options in Berlin include Gayhane (usually the last Saturday of the month) an LGBTQ 'HomOriental' party playing Turkish, Arabic, Greek and Hebrew Pop music. If queer kink is more your thing, Gegen @ KitKatClub is an alternative party with a techno dance floor, art performances, and a punky, anti-mainstream crowd.

Love singing? Then queer karaoke at Monster Ronsons will be right up your Frankfurter Allee. The place is actually mixed, but very gay-friendly, and with cheap drinks on offer. It won't be long before you showcase your vocal talents on the main stage or in one of the private booths if you're visiting the city with your gay best buddies.

 
Alternative art in Berlin
Of course, alternative gay Berlin isn't just about bars and partying. The German capital is awash with culture and galleries, and there are some which are more LGBTQ-oriented.
First off is the Schuwles ('gay') Museum, an excellent Schöneberg space dedicated to the history and culture of LGBTIQ communities. Founded in 1985, it's the world's largest institution for the LGBTIQ community and it hosts regular queer-themed expos.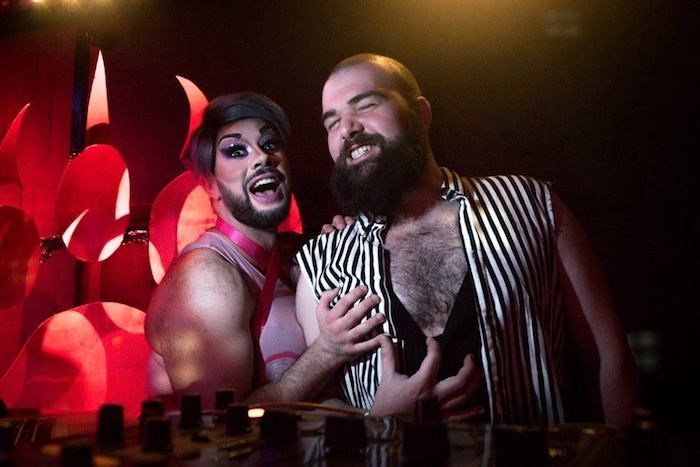 © Facebook/Monster Ronson¡s Ichiban Karaoke
Not far away lies The Ballery, a gallery usually showcasing Berlin-based artists. Currently it has an exhibition featuring the erotic drawings of Tom of Finland. You'll also find Between Bridges in this neighborhood, the non-profit gallery from celebrated gay artist Wolfgang Tillmans, which is well worth checking out. 

All in all, if you have ever felt you don't fit in the gay mainstream, Berlin opens its arms warmly: its open-minded and diverse population welcomes all, just as our hosts will. Check out the misterb&b spaces we have in Berlin and enjoy your alternative stay in the German gay capital! ●

Main image: © Facebook/SchwuZ