What is the life like with hosting the gay community on misterb&b, the gay short term rental service? Martin from Berlin, one of the best gay destination in the world, has quite the experiences to host different people from all over the world! Let's hear his interesting journey:
"I love spending time with my guests and getting to know them. Equally some guests are quieter and like more time alone so I often try to read between the lines and be a good yet considerate host. It's often great to talk over a glass of wine or a meal, and relay some of my recommendations for fun things to do in Berlin or to hear about guest's experiences and perspectives in this great city.
I've met so many interesting people, young and older, couples & singles, including a poet from Papa New Guinea and a children book writer from the USA. Every guest is unique in their own way. My best memory is an Australian guy who visited. We got on really well. He was so much fun. He joined some friends for the gay pride over summer and we wore colourful costumes. We laughed so much and we're still in touch now.
The best conversation I've had with a gay guest was probably with a gay South African who was very young and just coming out. He basically did his coming out during the week he stayed with me, venturing out on Berlin's gay scene and telling me all about his adventures. It was great to know that he, like me, found himself feeling at home in this city, with the freedom to finally be himself. He even bought me a bottle of wine when he left, with a 'thanks for a great stay' attached."
What is it like hosting for the gay community?
"Hosting for the gay community is a great way to meet other likeminded people with an interest in travel and new places. Berlin is a great city to be gay with something to suit every taste. It's great to recommend new places and for guests to return and tell you how much they enjoyed your suggestion. I've found my guests to be respectful and very open. It's also a forum to meet new friends and swap stories. Gay guests love Berlin! It really is a rainbow city! So they want explore & see and discover as much as possible from clubs & bars to museums and galleries- we have a lot!"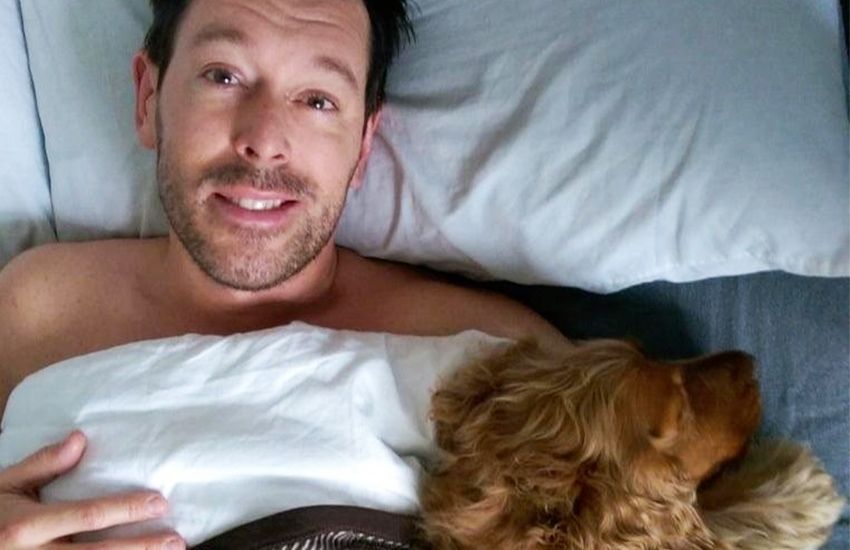 "Since I've been hosting, I've learnt that travelling and meeting people go hand in hand. You open your door to host a stranger, but they never stay a stranger for long and by opening the physical door you also open up a wealth of new opportunities for getting to know some great people. It's really important to me that guests enjoy their stay, and feel comfortable and at home in my apartment. "

Heading to Berlin? Check out Martin's listing on misterb&b
SHARE YOUR STORY!
We are eager to hear your adventure on misterb&b! Share your travel/host story with us! Tell the world how to have fun in every corner of Earth! Shoot an email to support@misterbandb.com