Years ago, they used to be hidden. But gay neighborhoods in large European cities are now proud and flamboyant. Even facing the modern-day pressures of price hikes and gentrification, they remain a place for every LGBT traveler to meet the local gay community and discover the queer side of a city. So, in no particular order, here are our Top 10 European gayborhoods... which one will you be visiting through misterb&b in 2018?


1. Madrid: Chueca

For a gay weekend in the Spanish capital, head to Chueca, right in Madrid's city center. With its shaded alleys and squares, this area remains the center of Madrid's LGBT life, with bars, cafés, restaurants, shops, saunas, drag queen shows and clubs. Best time to visit? During Gay Pride, at the beginning of July each year. Find a place in Madrid.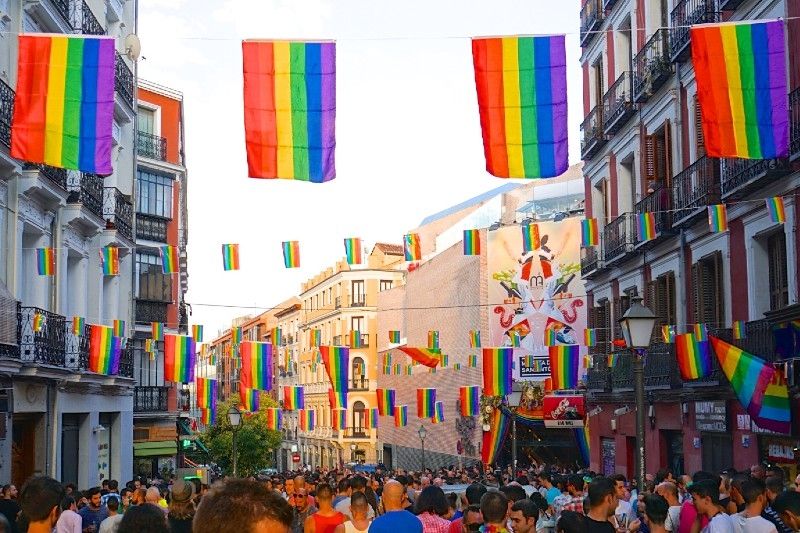 2. Paris: The Marais

This central and very gay Parisian neighborhood remains very popular despite a rapidly changing landscape. Located in old Paris, Marais is home to most of the LGBT spots in the city: bars, restaurants, shops and clubs. Very active during the weekends, less so during the week. Great times to visit this part of Paris include June 21 for Fête de la Musique and the last Saturday of June (Gay Pride). Find a place in Paris.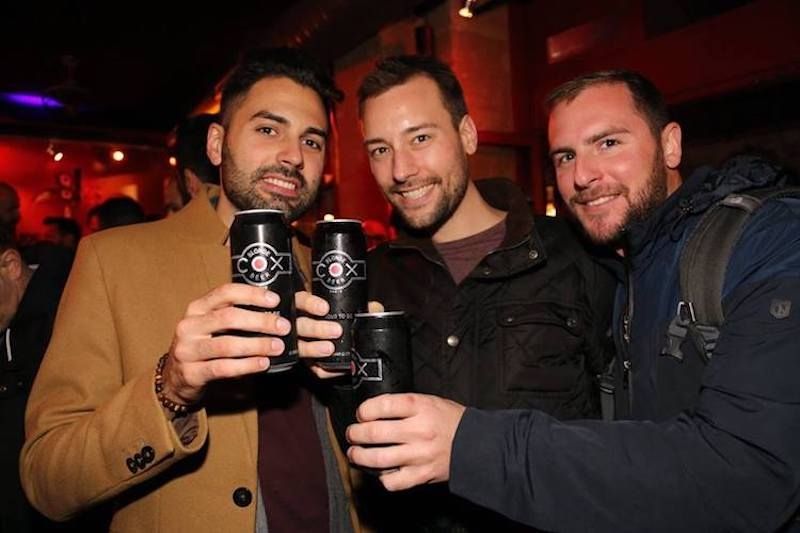 Cheers! Toast time at the Cox bar, Marais, Paris © Facebook/Cox

3. Brussels: Rue du Marché au Charbon

In the heart of Europe, Brussels is a gay-friendly haven, with most of the LGBT places of the Belgian capital concentrated a few steps away from the Grand-Place. Indeed, you're within reach of all gay life, day and night, by foot. Rue du Marché au Charbon is perfect for a bar crawl, since most of the gay bars in Brussels are next to one another. Find a place in Brussels.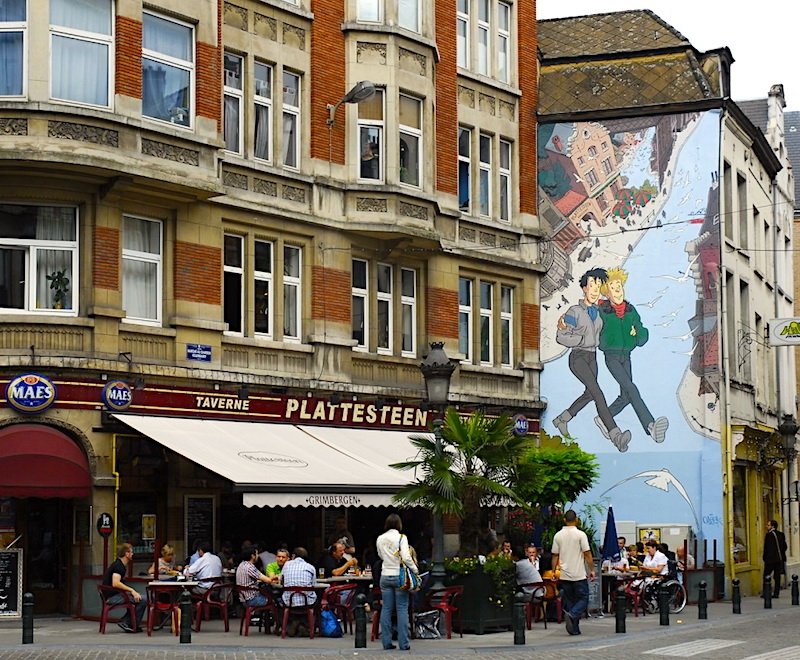 Gay mural in Brussels © Flickr/Stéphane Paye
4. Berlin: Schöneberg

Berlin has a long tradition of openness and tolerance. While the districts of Kreuzberg, Mitte and Neukölln have a strong gay presence, Schöneberg, in the city's former Western area, retains the crown for the gayest area in the city. This really is Berlin's original gayborhood; full of LGBT bars, restaurants and clubs (it's also ideal for leather and fetish shopping). Schöneberg is also home to large outdoor LGBT events such as CSD and Folsom Europe. Find a place in Berlin.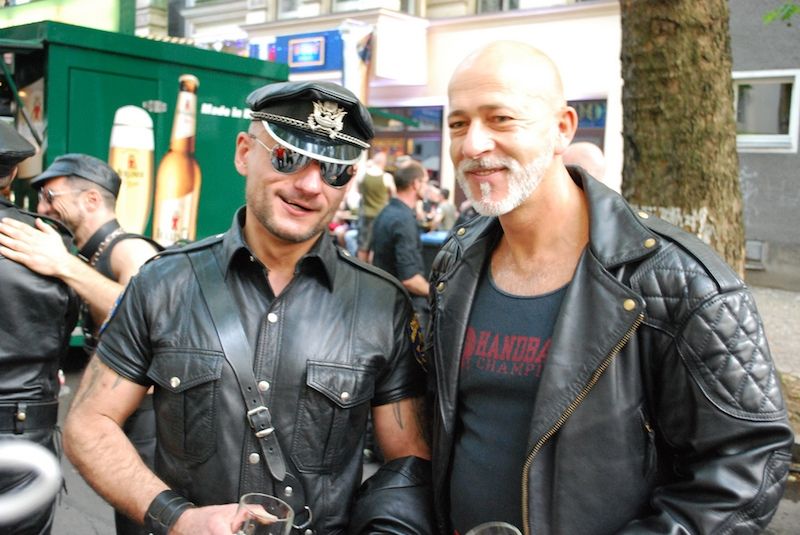 Leather guys at Folsom Berlin © Flickr/Rik Mayda


5. Rome: Via San Giovanni in Laterano

Forget the homoerotic fantasies of ancient Rome: the Italian capital city is surprisingly conservative (don't expect to see any rainbow flags hanging outside!). In the shadow of the Coliseum, however, lies the 'gay street', via San Giovanni in Laterano, where the few terraces of gay bars line up together. In summer, gay life is relocated to the Gay Village, an outdoor festival on the outskirts of Rome. Find a place in Rome.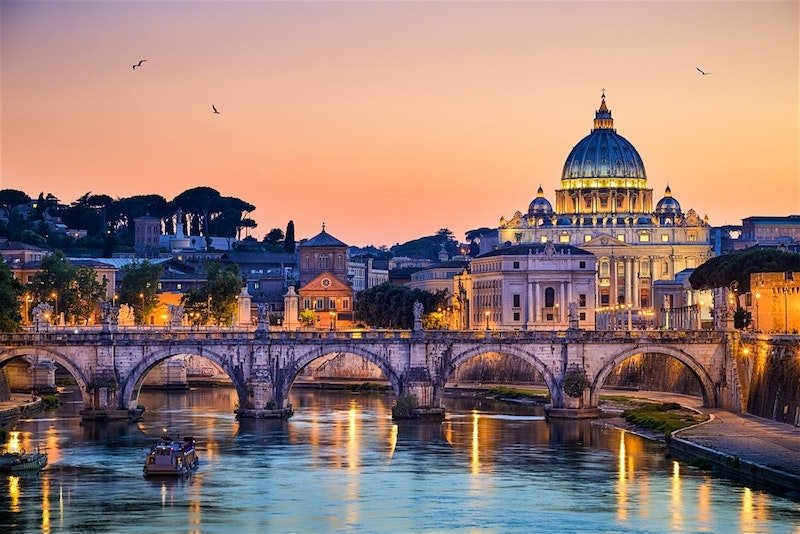 6. Barcelona: Eixample

Check out the Eixample district, aka Gayxample, and you'll be in the heart of Barcelona's vibrant gay atmosphere. Right in the center, surrounded by a grid system of streets, is the Axel Hotel Barcelona, the flagship base of the gay hotel chain. Packed with queer bars, clubs, restaurants and cafés, Eixample comes alive at night. Find a place in Barcelona.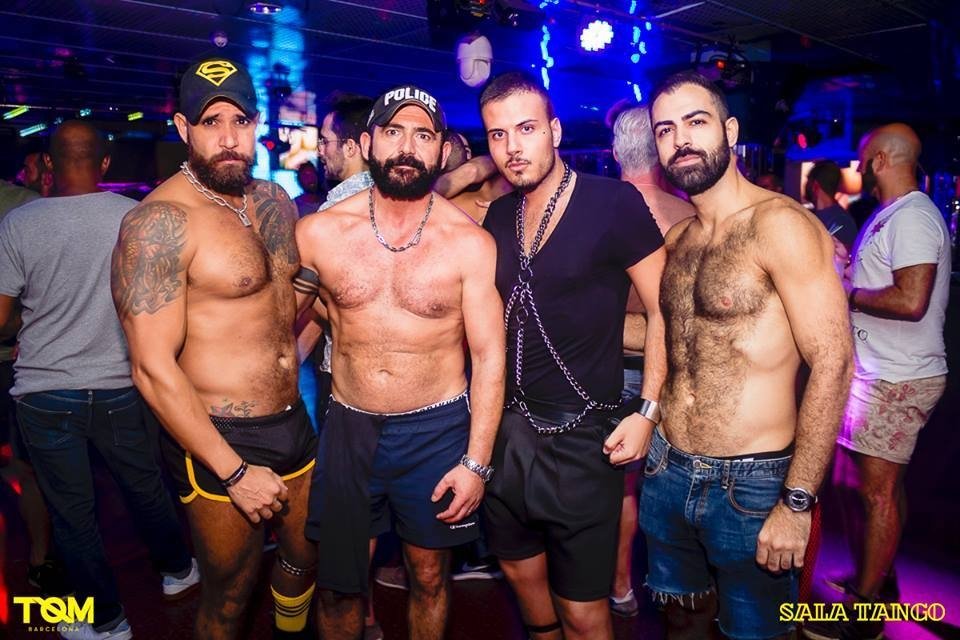 TOM party at Sala Tango, Eixample, Barcelona © Facebook


7. Amsterdam: Reguliersdwarsstraat

In the old town, alongside the curving canals, Amsterdam's gay spots are grouped in several zones. Reguliersdwarsstraat, near the Flower Market, has been the main gay artery since the 70s for dinner, going out, dancing and (whisper it) smoking. Not far from here, Amstel attracts more LGBT locals than tourists. The leather and fetish community has settled on Warmoesstraat, close to the main train station. Find a place in Amsterdam.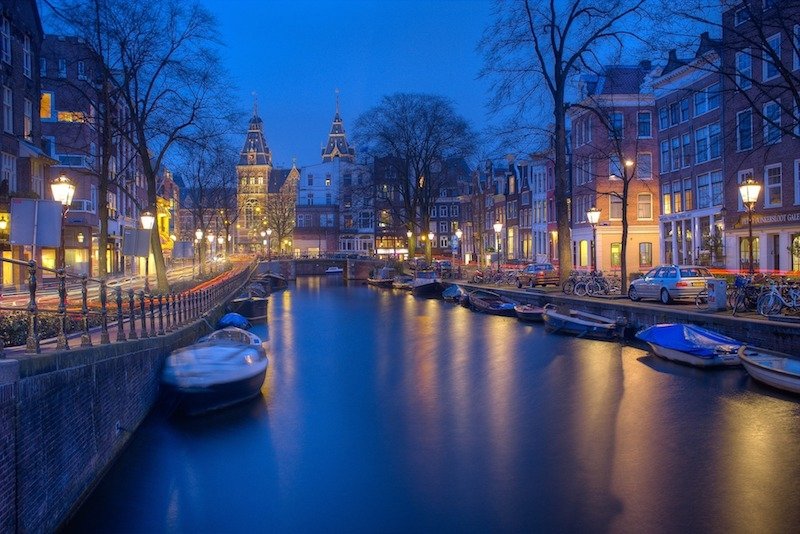 8. Athens: Gazi

The gay scene in Athens remains in the district of Gazi, west of the Acropolis. You'll start the night on Konstantinoupoleos and Triptolemou streets. Like most cities in southern Europe, things kick off after midnight, so don't arrive too early. If you liked how Gazi used to be, then the alternative gay scene in Kerameikos might be more your style. Find a place in Athens.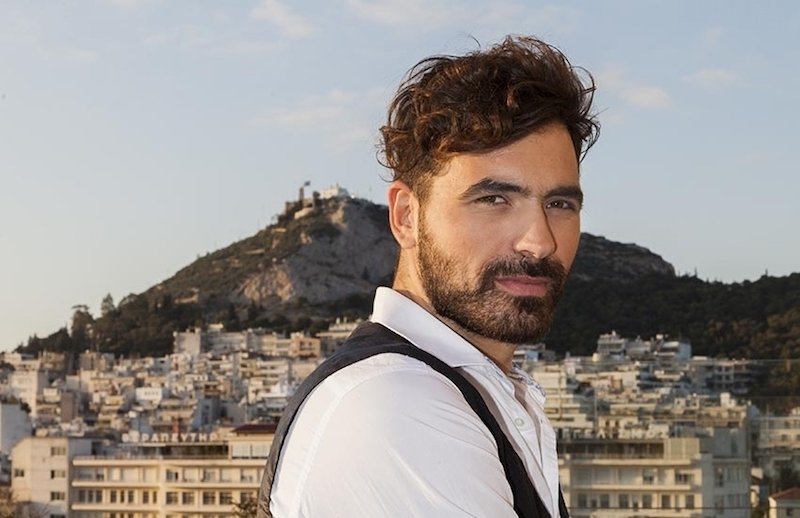 9. Lisbon: Bairro Alto

To enjoy the gay nightlife in the Portuguese capital, head to the heights of the Bairro Alto, a pedestrian downtown area with narrow old streets flanked with baroque architecture. Quiet during the day, the Bairro Alto wakens at night: just pick your gay bar or club. Just a stone's throw away, the Principe Real district is another gem of Lisbon's nightlife. Find a place in Lisbon.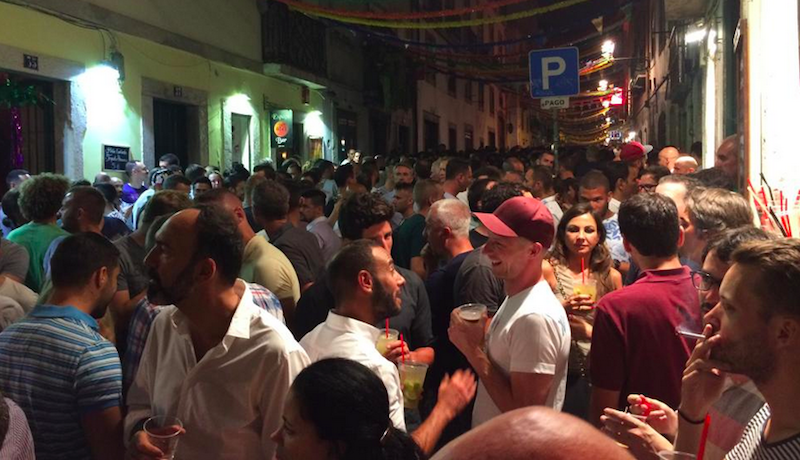 The gay streets in Bairro Alto, Lisbon, come alive at night! © lisbonbeach.com

10. London: Soho

Despite suffering many closures, Soho remains London's most-visited gayborhood, especially along Old Compton Street or Wardour Street, with a succession of pubs, restaurants, clubs and bars catering for the queer community. But London's gay life also has escaped Soho's borders: Vauxhall, Hackney and Clapham are also home to some of the biggest and best gay venues in the British capital. Find a place in London.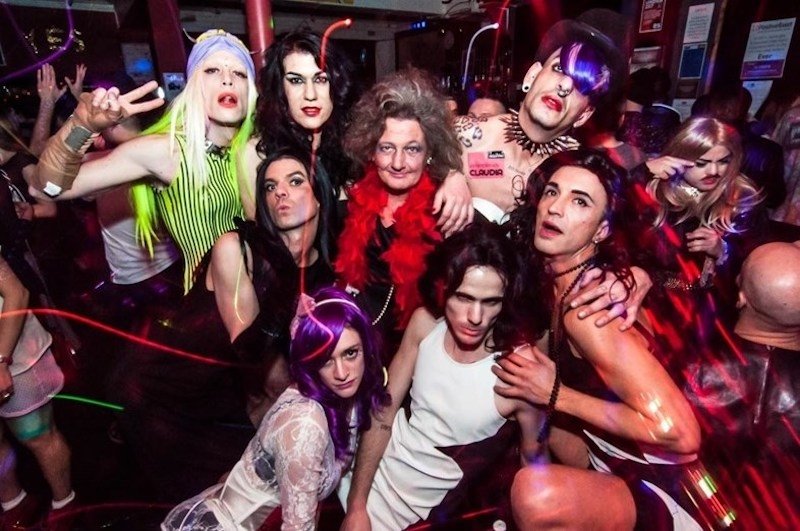 Club Savage, London © Facebook

And there you have it! So, which of our Top 10 gayborhoods are you planning to visit next? Wherever you're headed, be sure to stay like a gay local and book your room or apartment through misterb&b! If you are planning to hit up North America any time soon, be sure to check out the continent's top 11 gayborhoods and embrace your pride ●