Looking to take a walk on the queer side for your next visit to North America? A gayborhood is a good place to start. When it comes to North America, the gayborhood story is a mixed one. Certain gayborhoods such as The Castro in San Francisco have been out and proud for years, it's old news, while others have only started revealing their flamboyant selves. Either way, gayborhoods remain a great place for LGBTQ travelers to interact with the local community, and North America is jam-packed with plenty. Here's our round-up of the continent's top 11.
French Quarter, New Orleans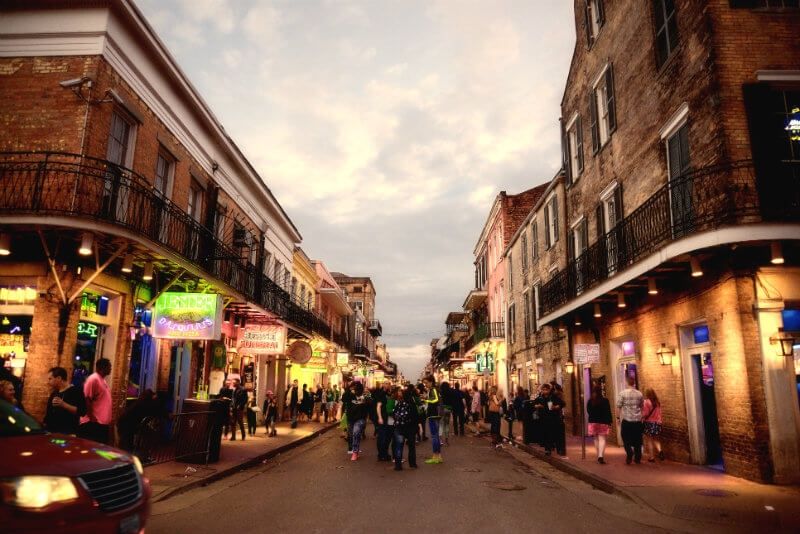 ©Lisa-Blue
New Orleans is one of the most eclectic cities in the USA, and its gay district only follows suit. It is located in the oldest neighborhood of the city, The French Quarter, with most gay life concentrated around the crossroads of Bourbon and St. Anne Streets. Bourbon Pub and Parade is one of the most iconic LGBTQ venues in New Orleans, and has been welcoming gay party revelers since 1974. For something a little calmer, head to Café Lafitte in Exile. This is one of the oldest dedicated gay bars in the USA, and both Truman Capote and Tennessee Williams drank here. New Orleans markets itself as the gay capital of the south, so find your misterb&b place to stay in NOLA and find out for yourself.
Hell's Kitchen, New York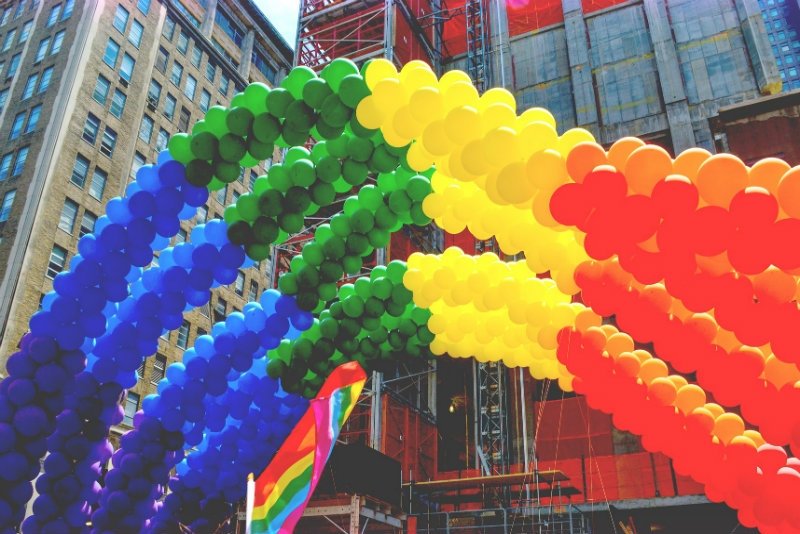 When fashionable and fabulous Chelsea in New York became just that little too popular and commercialized, the LGBTQ commmunity switched gears and relocated north to Hell's Kitchen. Once a sleazy district in Manhattan, Hell's Kitchen quickly transformed itself into a haven of creativity, welcoming artists, dancers, and a strong LGBTQ scene. Along with old-school gay favorites such as 9th Avenue Saloon and Posh, many new gay hangouts have popped up in the area, including Industry Bar and popular speakeasy, Atlas Social Club.
As a city as vibrant and welcoming as New York, there are also plenty of other gayborhoods that extend beyond Hell's Kitchen. Brooklyn's district of Williamsburg is hot to trot right now, and offers various gay venues that attract a slightly more indie crowd. A firm favorite in the area is Metropolitan, which hosts barbecues on Sunday and Queeraoke on Tuesdays. Find your misterb&b apartment in New York now.
Andersonville, Chicago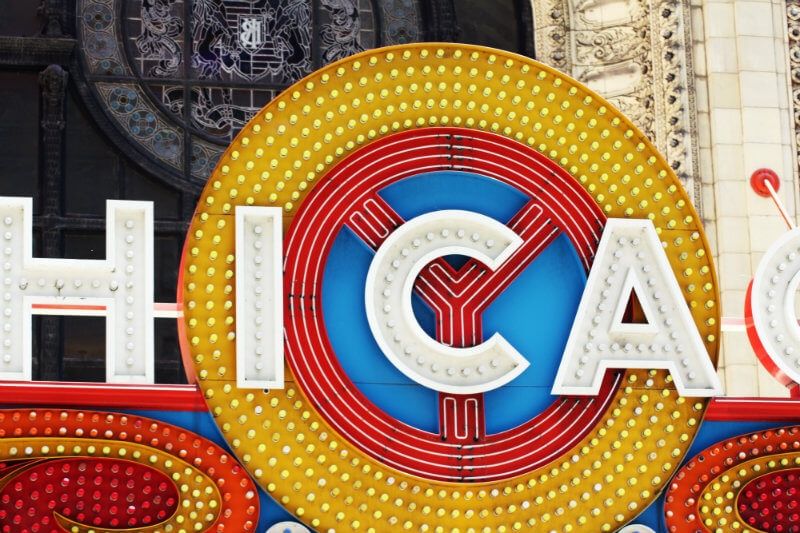 Chicago may be best known for its chilly temperatures and vast outlook across Lake Michigan, but its gayborhood is also beginning to turn heads. Andersonville is the city's gay and indie quarter, and most of the action can be found on the main drag, Clark Street. Stretching north to south through the district, you can find plenty of gay bars, restaurants, and clubs along this street, including popular Hopleaf. This is a gay-friendly tavern that dishes out amazing Belgian eats and brews on tap. Definitely a good place to start before a late night of dancing!
Along with Andersonville, the more commerical gay scene can be found in well-known Boystown. Halsted Street and Broadway are the two main thoroughfares here, and you'll find more than enough gay bars, clubs, and restaurants to keep you entertained. Find your misterb&b apartment in Chicago now. 
Zona Rosa, Mexico City
The 'live and let live' ethos reigns strong in Mexico City, and this couldn't be felt more than in its gayborhood, Zona Rosa. Translating to 'pink zone', this area is everything you could imagine from a gayborhood in Mexico City: fun, exuberant, and extremely welcoming. Zona Rosa buzzes with a colorful energy that never stops, and its wall-to-wall bars along 'Calle Amberes' mean you'll never be left thirsty. El Almacen is a popular two-floor hangout that offers a variety of musical genres, along with regular go-go dancers flaunting their perfectly sculpted bods. Find your misterb&b place to stay in Mexico City now. 
Downtown, Los Angeles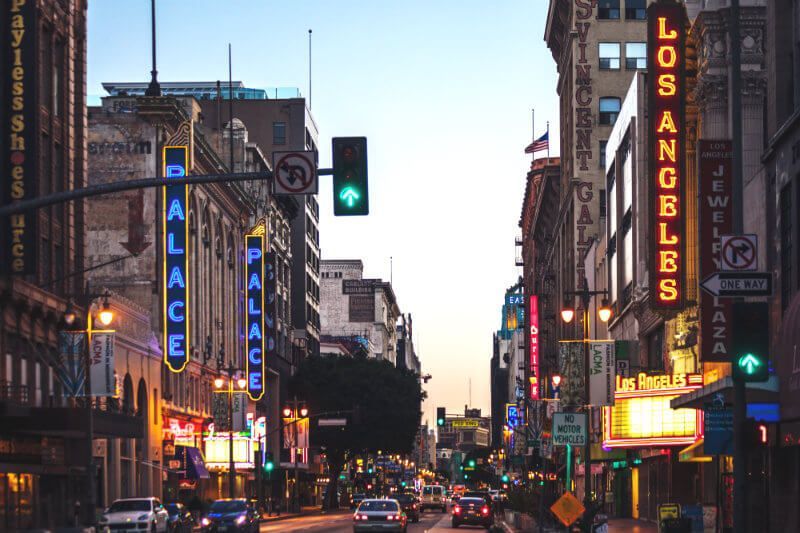 ©Peeterv
We could go on about how great LA's West Hollywood gayborhood was, but we want to share somewhere a little different with you this time around. Downtown is a melting pot of different communities, and over time it has begun to attract a LGBTQ crowd. The area is home to great pizza joints, bars, and music venues, and also hosts one-off gay nights called DTLAs. Along with these special events, new gay bars in the area, Bar Mattachine and Precinct are buzzing mosts nights of the week and serve some pretty impressive cocktails. Find your misterb&b apartment in Los Angeles now. 
The Village, Montreal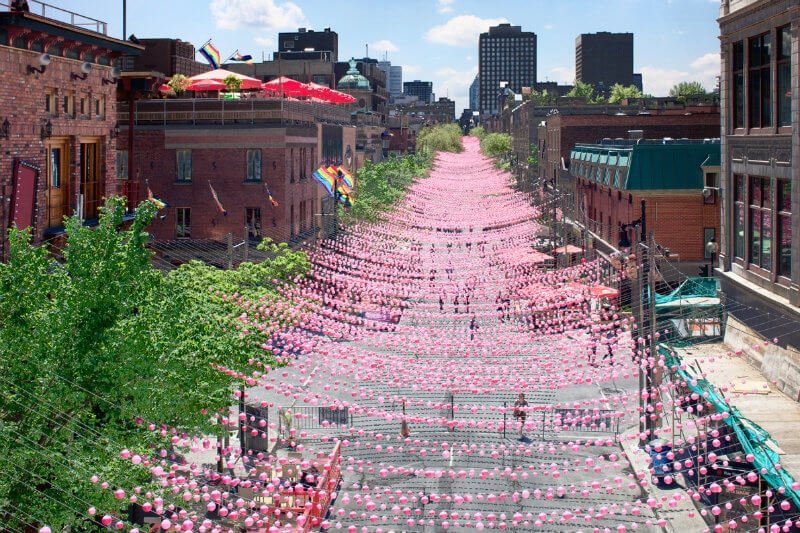 As a whole, Montreal has been out and proud for years, so it comes as no surprise that the rainbow flag of its gayborhood flies high. Affectionately called The Village, Montreal's gayborhood embodies the maxim 'come one, come all'. Its main thoroughfare is Sainte-Catherine Street, which is dotted with plenty of shops, restaurants, gay bars, and gay clubs. During the summer period from May through to September, the part of Sainte-Catherine Street that runs through The Village is entirely pedestrianized, and features colorful, decorative balls suspended above head. Find your ideal misterb&b place to stay in Montreal now. 
The Castro, San Francisco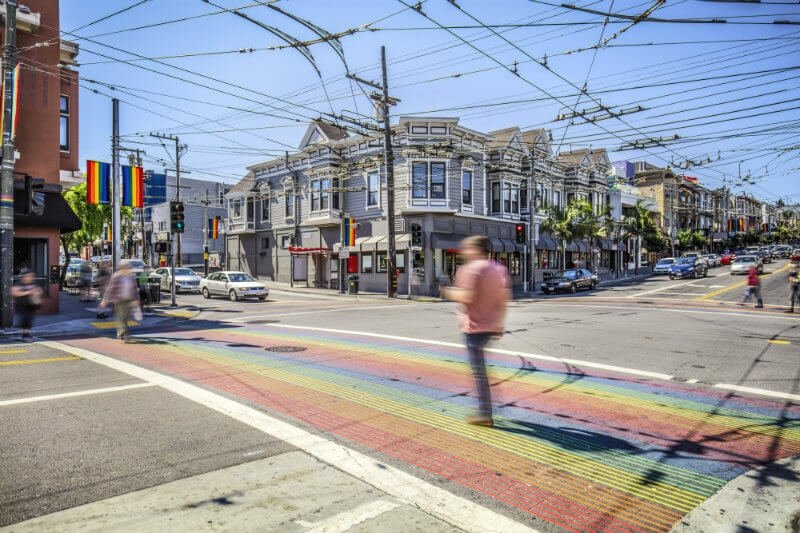 ©Xavierarnau
One of the most iconic gayborhoods in North America goes hands down to San Francisco's The Castro. It was the home of political figure and gay rights activist, Harvey Milk, and continues to be a strong symbol of LGBTQ activism today. Most of the bars and clubs are populated on the stretch of Castro Street that runs between Market and 19th Streets. Twin Peaks Tavern was the first openly gay bar in the USA thanks to its large glass windows that open onto the street and let the outside see in. Last Call Bar is a popular choice amongst locals, and offers a no-frills aesthetic along with a very long happy-hour!
Due to its iconic status in the world, The Castro has continued to attract many tourists over the years. Consequently, some locals argue that this has affected the area's authenticity as a gayborhood. Just beside The Castro, San Francisco's Mission District is a relatively new hub of gay life which offers a mix of LGBTQ and Latin-influenced bars, including popular gay sports bar, Pilsner Inn. Find your misterb&b apartment in San Francisco now. 
The Village, Toronto
Toronto has long been proud of its liberal attitude, strong multiculturalism, and large LGBTQ community. Most gay life is centered around gayborhood, The Village, which is located in the city's downtown. The heart of The Village falls at the crossroads of Church and Wellesley Streets, and here you'll find a heap of bars, cafes, restaurants, and clubs. Woody's is a popular hangout with locals thanks to its live drag shows and entertaining chest contests. The bar also charges no cover, meaning you can save your pennies for one of the beer pitchers, which also come at a reasonable price! Find your misterb&b apartment in Toronto now. 
South Beach, Miami
Florida has become such a gay oasis that it's hard to choose just one gayborhood here. That said, we love South Beach in Miami thanks to its super open vibes and gorgeous location. Often referred to as SoBe, this gayborhood is positioned between Washington Avenue and Ocean Drive, and offers many popular gay restaurants, bars, and clubs. Where Ocean Drive crosses 12th Street, you'll also find 12th Street gay beach, which is dotted with rainbow flags and welcomes loads of gay men ready to soak up some sun. Just opposite, the Palace Restaurant & Bar is host to the best drag performances in Miami. Find your misterb&b apartment in Miami now. 
Davie Village, Vancouver
Keen to venture to Canada's west side? Vancouver is waiting for you! This scenic coastal city is home to lively gayborhood, Davie Village, which is brimming with bars, restaurants, and clubs. The heart of Davie Village is arguably the rainbow crossroads of Bute and Davie Streets. If you're looking for that added touch of class while in Vancouver, we recommend stopping by 1181 for a seriously good cocktail. This lounge bar is on the smaller side, but well worth getting cozy with your neighbor. Also expect some very attractive bar tenders indeed! Find your ideal misterb&b place to stay in Vancouver now.
Hillcrest, San Diego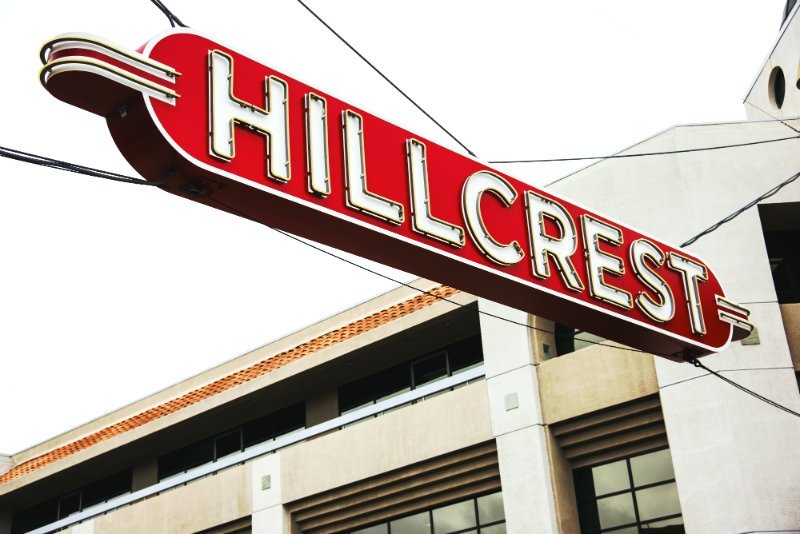 ©Art Wager
Sunny weather, a lively gay scene, and a welcomed dose of California Dreamin' - San Diego simply beckons a gaycation. San Diego's gay life is concentrated around the Hillcrest neighborhood, which is located just to the north of the city's downtown. This lively quarter has several pedestrianized streets, with the majority of gay establishments clustered around University Avenue and Normal and Harvey Milk Streets. PECS (place everyone can socialize) is a local favorite, and hosts regular parties and Drag Race viewing nights. The eclectic gayborhood is also home to many vintage shops, coffee houses, and ethnically diverse restaurants, making it a favorite hangout for locals and tourists alike. Find your misterb&b apartment in San Diego now. 
Heading to Europe any time soon? Take a look at the top 10 gayborhoods in Europe and embrace your pride.