What's better than a gay beach? A gay nude beach of course! If your favorite pair of swimmers is still in the wash, or you haven't had time to buy the perfect set for the summer, don't despair. Why not go without, and soak up some sun in the nude? Just think, no more awkward tan lines!
Whether you're looking for a nude beach in California, or you'd rather hit the sands in sunny Florida, we've rounded up the best gay nude beaches in the USA. Now all that's left for you to do is make sure you've packed that SPF and your beverage of choice, because let's face it, things are going to get hot.
Black's Beach: San Diego, California
When it comes to the most famous nude beach in California, Black's Beach is hands down the winner - and it's popular with gays. The golden beach is located at the base of 300-foot high sandstone cliffs, so you will need a little stamina to make the trip down. However, once you arrive and you're out, proud, and fully in the nude, you'll realize it was all worth it.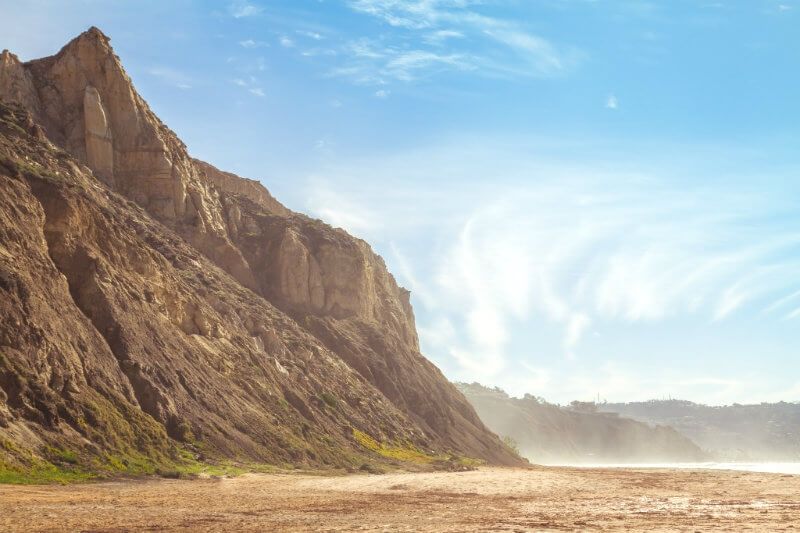 © Flickr/Tony Webster
Black's Beach is managed by the City of San Diego in the south, and the California Department of Parks and Recreation to the north. As a result, the only legally all-nude section is now at the northern end of the beach. For accommodation options close to Black's Beach, take a look here.
Herring Cove Beach: Provincetown, Massachusetts
Provincetown is a hub of LGBTQ life, so it comes as no surprise that you'll find a gay nude beach here. Herring Cove Beach is a stunning, rather secluded stretch of sand along Cape Cod Bay. It is also host to varying demographics, including plenty of nude gay boys for you to meet.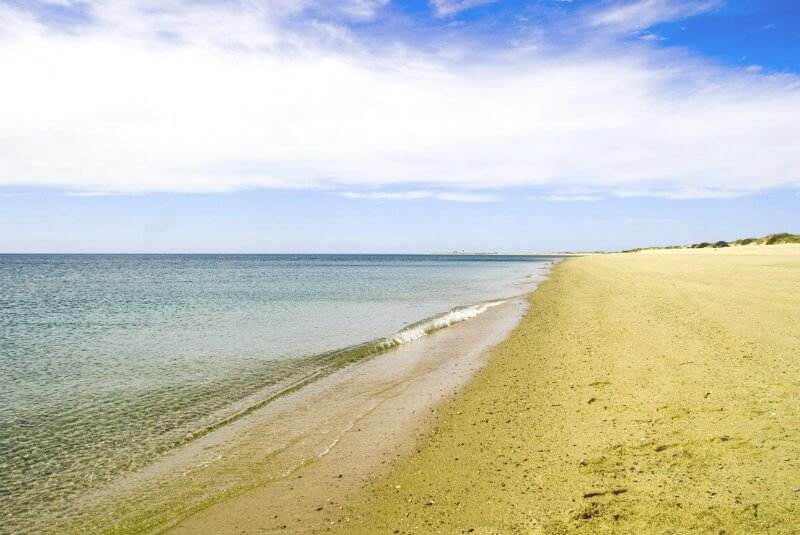 © Flickr/Lin Mei
While you don't need to pack your swimmers for a day here, we do suggest packing everything else including food and drink provisions as there are no bars or restaurants within easy reach of the beach. For accommodation options close to Herring Cove, take a look here.
Haulover Beach: Miami, Florida
With its perennial sun and Atlantic coastline, Florida is just made for nude beaches, and you can find a gay one at Haulover Beach Park. Expect pristine white sand, along with a reasonable surf for those who fancy getting on a board and riding a wave or two. The beach is vast, and it is towards its northern part where it is clothing-optional, so keep this in mind to save yourself from any awkward embarrassment.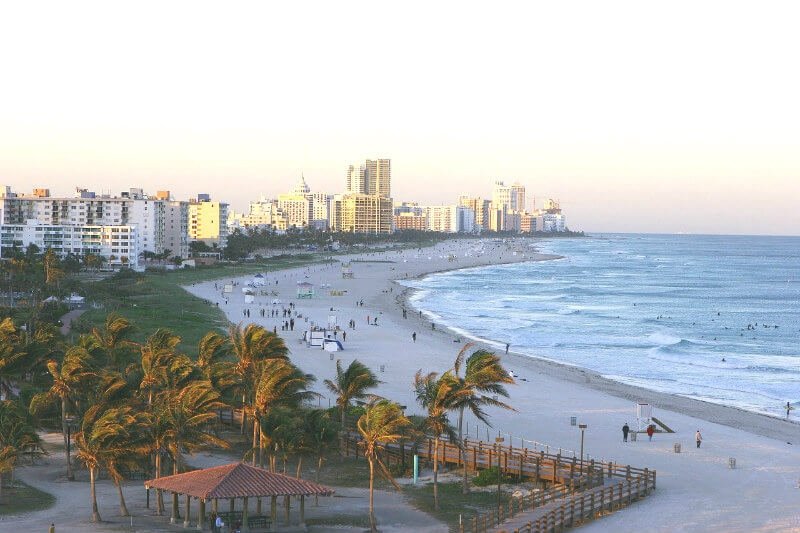 Haulover is arguably the best gay beach in the USA for nudists, but we'll let you be the judge once you're there. For accommodation options close to Haulover Beach, take a look here.
Hippie Hollow: Austin, Texas
Want to go Hippie? If you love the idea of hitting up a gay nudist beach in Texas, then we recommend unfurling your best towel at Hippie Hollow Beach in Austin. This is the only legally clothing-optional beach in the entire state, and it is located on the shores of picturesque Lake Travis.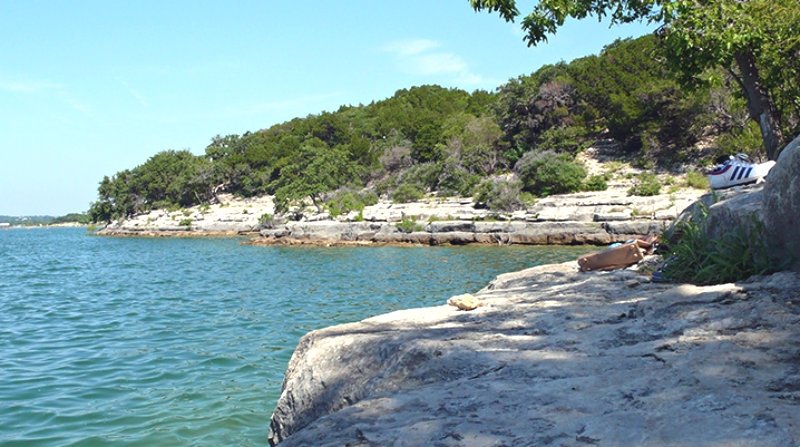 Just a word of warning, this beach is composed of rocky limestone as opposed to soft sand, so make sure you pack a comfortable, fluffy towel. The nude beach is set within a national park, and is naturally surrounded by bushland, which is sometimes a popular hangout for cruising. For accommodation options close to Lake Travis/Austin, take a look here.
Baker Beach: San Francisco, California
If you're looking for a gay nude beach in San Francisco, you can't beat Baker Beach. While you might be distracted by fellow beach goers bathing in the nude, it's going to be hard to miss the stunning view of the Golden Gate Bridge offered here. While the sandy beach is within close proximity to San Francisco's downtown, it still maintains an isolated vibe and is the perfect place to chill - totally naked!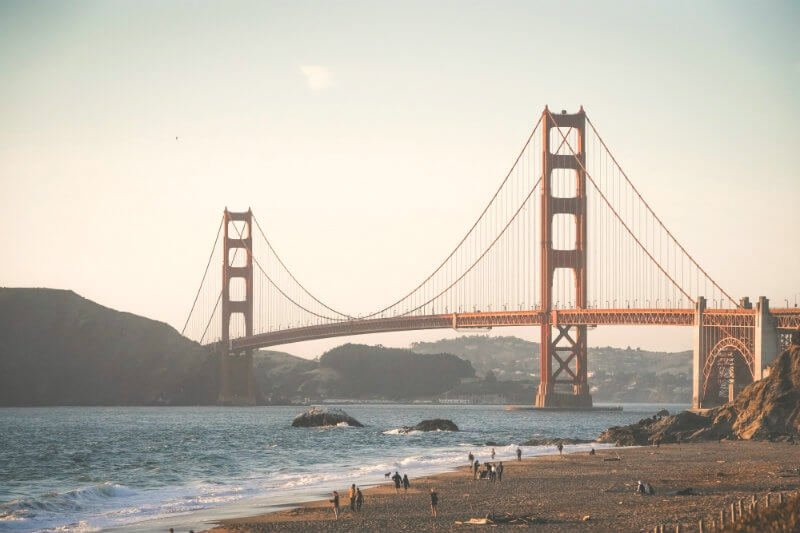 We acknowledge that things may potentially get a little hot on the sand, but we don't suggest freshening up in the bay too far out as currents can get a little strong. For accommodation options in San Francisco, take a look here.
Gunnison Beach: Sandy Hook, USA
Located on the Atlantic coast of New Jersey, Gunnison Beach is the only nude beach in the state, and has been a popular hangout for the gay community since the 70s. Its golden sands are the perfect place for you to get your kit off and start mingling with fellow beach revelers. On a clear day you can often see across the bay to the Brooklyn skyline, which also makes this place an excellent vantage point for taking some nice photos!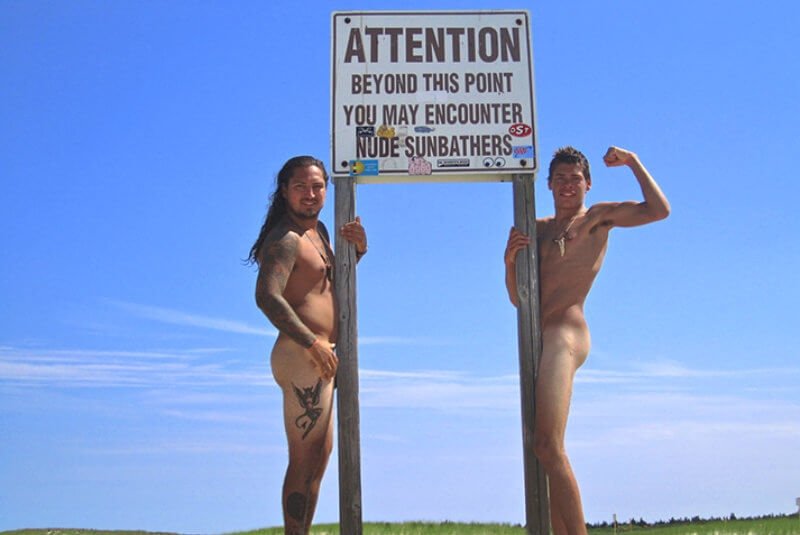 The gay beach is relatively isolated thanks to its backdrop of dunes and groves, so there's no need to feel prudish about being a naturist here. For accommodation options close to Sandy Hook, take a look here.
Pines Beach: Fire Island, New York
When it's hot in New York, most New Yorkers flock to Central Park to get their dose of shade. And for a dose of gay beach in New York that's nude too? Pines Beach of course! Often on warm Sundays, gay New Yorkers travel by ferry to popular Fire Island, and venture to the stretch of beach between Cherry Grove and The Pines.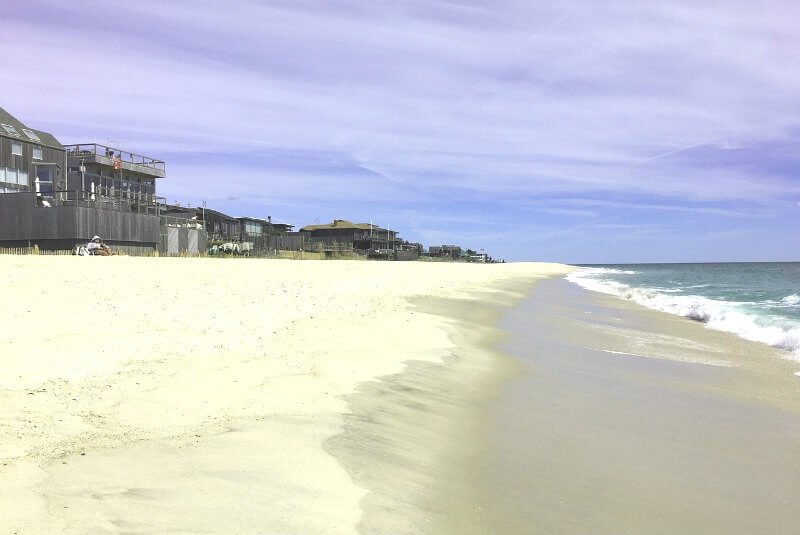 Here it is the norm to go without clothing, and you're certain to see plenty of other gay nude boys sunbathing. As a whole, Fire Island is very gay-friendly, so we recommend spending a full weekend here to explore its gay bars and clubs too. For accommodation options on Fire Island, take a look here.
Heading south anytime soon? Check out our round-up of the best gay beaches Florida