The word is out, Florida is a top LGBTQ destination. As a state that is renowned for its golden beaches and predominantly open attitude, it comes as no surprise that Florida offers some of the finest gay beaches in the USA. Luckily for you, we've done the homework and compiled a list of the 5 best gay beaches in Florida. From Fort Lauderdale to Key West, here's our round-up of where you should be going this summer. So what are you waiting for? Grab your best set of swimmers, and we'll meet you on these dreamy Florida gay beaches.
Sebastian Street Beach, Fort Lauderdale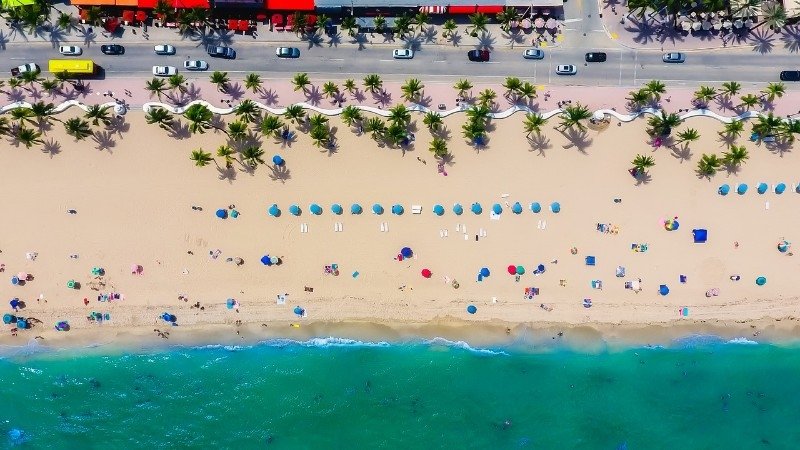 Looking for one of the best gay beaches in Florida? Head to Fort Lauderdale! In terms of gay areas in Florida, Fort Lauderdale is at the top of the game. Offering plenty of gay bars, clubs, and LGBTQ-themed restaurants, this sunny, coastal town continues to draw a gay crowd throughout the year. It is also home to a welcoming lgbt community. Sebastian Street Beach is the most popular gay beach in Fort Lauderdale, and is positioned within close proximity to the town centre and local gayborhood. Strewn with rainbow flags, umbrella rentals and lounge chairs, this is a great spot to put your feet up and people-watch the gay sunbathers. If you've worked up an appetite from one too many laps in the sea, head to The Deck, which is scenically located on the foreshore and serves a varied menu. Definitely a front-runner as far as Florida gay beaches go! For more information on Fort Lauderdale, check out our insider tips from local misterb&b Fabul'hosts, Ed and Robb.
Smather's Beach, Key West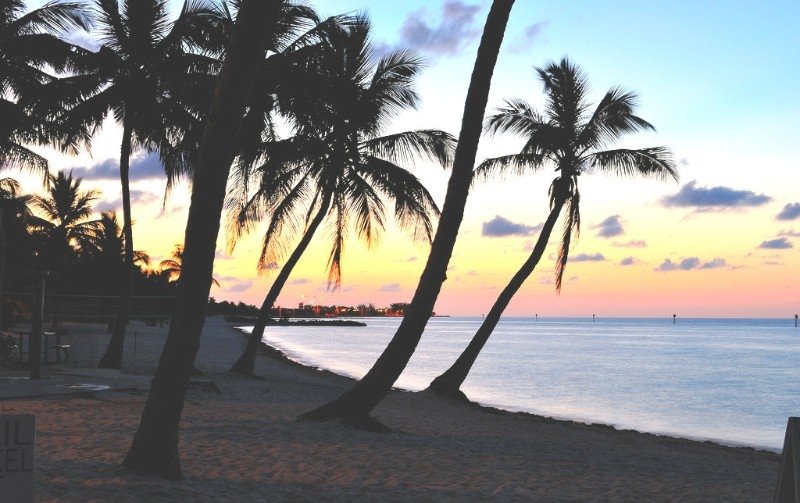 Heading to Key West? If so, a day a Smather's Beach is a must. This is arguably one of the best gay-friendly beaches in Florida. Unlike many beaches in the area, Smather's offers sparklming white sand instead of pebbles, and slopes into the Atlantic Ocean. Key West has long been a popular gay and lesbian destination thanks to its inviting 'come as you are' attitude, and its endearing motto from locals "close to perfect, far from normal." Along with Smather's Beach, the eastern end of nearby Duval Street offers various gay-friendly restaurants and bars, including the popular Bourbon Street Pub - a legendary gay hotspot.
Haulover Beach, Miami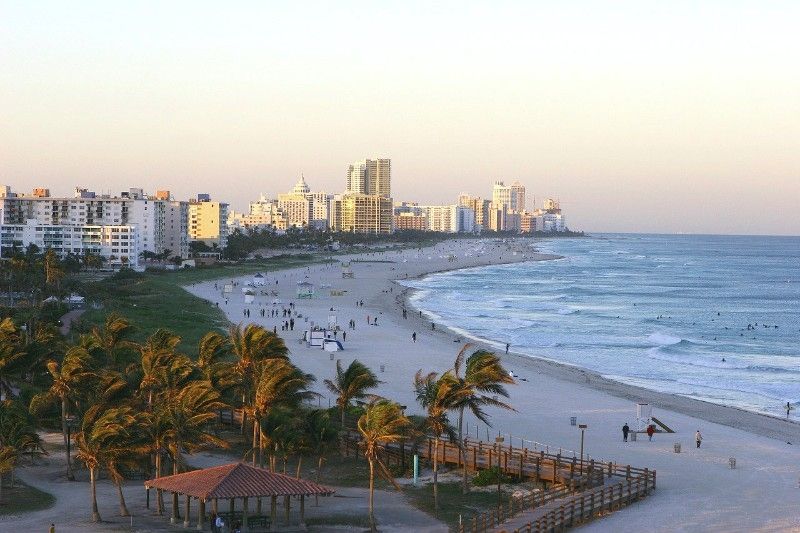 We all know how enjoyable it can be buying a new set of swimmers, and flashing your recent purchase on the beach for the first time. That is unless the option of nude is available...In terms of gay nude beaches in Miami, Haulover Beach is your best bet. This is the only legal clothing-optional beach in Miami, and regularly welcomes gay beach-goers throughout the year. If you fancy the idea of getting lucky on the beach too, you'll be pleased to know that 'Dog Beach Days' also take place Wednesdays, Saturdays, and Sundays from 8am-3pm #funforeveryone. This is one of the only gay nude beaches in Florida, so pencil a visit in here and enjoy some gay nude sunbathing!
South Beach's 12th Street Beach, Miami Beach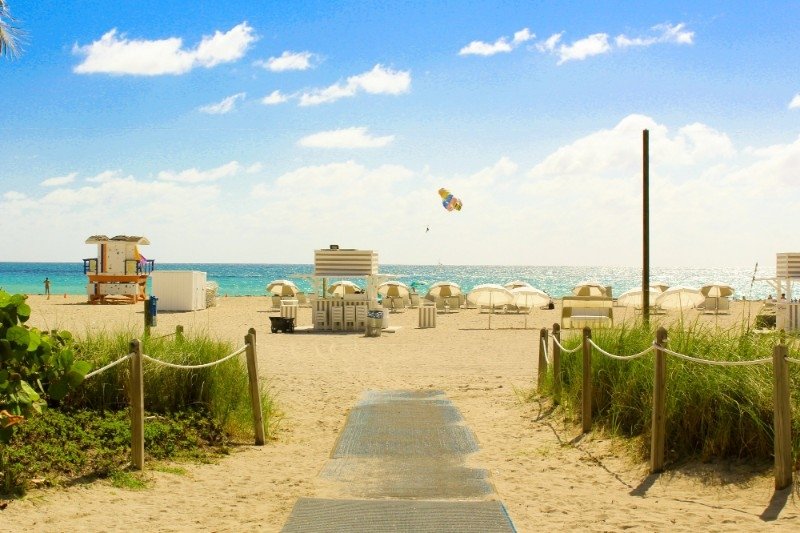 Located below the meeting point of 12th Street and Ocean Drive, this gay beach is lined with colourful rainbow flags and is Miami's most popular gay beach. This Florida gay beach is unashamedly out and proud, and is most commonly populated by gay men. During Miami Pride, this is THE place to be, with many dance parties on and around the beach. Just across the street from 12th Street Beach, you'll find the Palace Restaurant and Bar, which is an iconic gay-friendly establishment, serving plenty of food and beverage options certain to satisfy your tastebuds.
North Lido Beach, Sarasota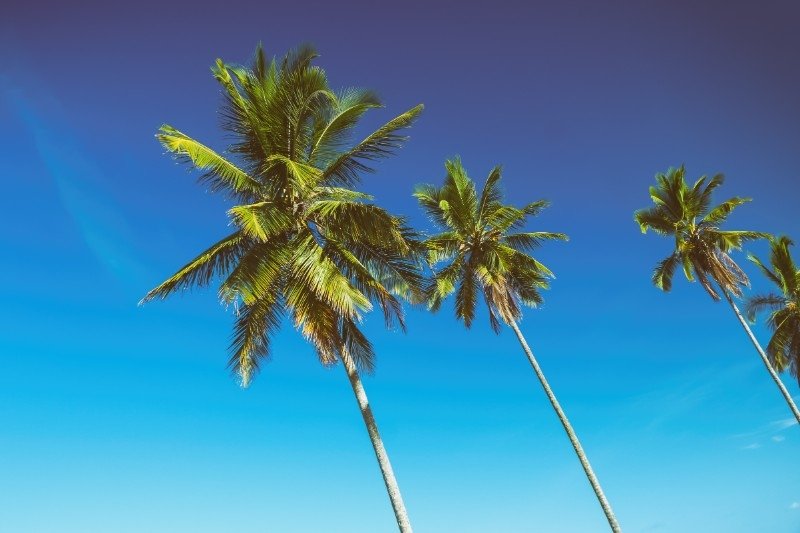 If you associate beach days with nature and all-round tranquility, North Lido Beach in Sarasota will most likely tick all the boxes. Considered the best gay beach in Sarasota, this long stretch of sand is also flanked by towering dunes and the North Lido County Park. Whether it is your thing or not, the area is also known for the odd bit of gay cruising on and around the beach - we'll let you decide once you're there. One of the added bonuses of North Lido is that it spills into the Gulf of Mexico, meaning crystal clear waters are a given. Definitely one of the prettiest gay beaches in Florida, so get ready to gram!
Feeling frisky after this round up of gay beaches Florida? Check out our article on the best gay nude beaches in USA.
Cover Image: © Flickr/Ted Eytan