The sun is out, summer has arrived, and we're truly ready to come out to play and experience our pride for the warm season. As can be expected, summer is host to loads of different gay events and parties in the USA. After all, Pride Month is in June which already says enough! But aside from all the incredible gay prides taking place over the course of summer, the USA also welcomes a tonne of other gay parties. So in between waving your rainbow flag at Chicago Pride and dancing the night away during NYC Pride, why not also attend some of these other great gay parties in North America this summer?    
What? Gay Days Orlando
Where? Orlando
When? May 31 - June 4
Ready to experience the enchantment of Disney this summer? You need to get yourself to Gay Days in Orlando. Taking place at Walt Disney World this June, get ready for five days of events centered around the local theme parks. But don't despair, you don't need to be a Disney obsessive to enjoy Gay Days Orlando. Along with Mickey Mouse and Aladdin encounters, you can also enjoy pool parties, city parties, hotel events, and expos. In fact, roughly 200,000 gay and lesbian party enthusiasts are said to attend Disney Gay Days each year, so you are sure to be in good company.    
What? Masterbeat XXL Pride
Where? New York
When? June 23 - 24
If you're going to be in New York during Pride, we know things are going to get hectic - in the good sense of the term of course! While we have to say the highlight of NYC Pride will arguably be the incredible pride parade procession, Masterbeat XXL Pride will also pack a punch over a weekend in June. One World will comprise a series of incredible parties taking place at Terminal 5 in Hell's Kitchen including Pervert XXL on the Friday night, as well as the much anticipated Saturday night party which will welcome Deborah Cox and iconic DJ, Offer Nissam. Enough said! 
What? Pines Party
Where? Fire Island
When? July 21 - 23
One of the highlights of the American Gay Circuit Party calendar, Pines Party is not to be missed this summer. Taking place at the iconic Fire Island Pines, this will be the 24th edition of Pines Party, and it will include three fun-filled days of entertainment. For 2023, Fire Island will become "Toon Island" as the event will be celebrating the theme of cartoons, so expect all the usual suspects including Daffy Duck, the Flinstones, Powerpuff Girls and more. There will be five events over the course of the weekend, including a pool party and beach party, so be sure to bring your party spirits and more!      
What? Outfest
Where? Los Angeles 
When? July 13 - 23
While we have to admit that summer beckons long days out in the sun at rooftop parties and garden festivals, Outfest surely justifies a bit of time indoors. Outfest is Los Angeles' largest and longest-running gay and lesbian film festival, which helps to strengthen the community by connecting diverse populations to discover, discuss, and celebrate LGBTQ stories. Outfest operates on four founding pillars: inspiring storytellers, building community, promoting equality, and changing lives. So in between experiencing your pride at different gay parties of the season, why not witness pride on the big screen, with the year's best curated selection of LGBTQ films?    
What? Provincetown Carnival 
Where? Provincetown
When? August 12- 19
Provincetown has already cemented itself at gay hotspot in the USA, and during the city's annual carnival in summer, LGBTQ life hits an all-time high. Attracting roughly 90,000 people each year, Ptown Carnival is a week-long event of gay and lesbian celebrations, which all culminate to a parade. The theme for 2023 is 'Land of Toys', so be sure to embrace your inner child, and get ready to experience something magical this summer in Provincetown. Highlights include the Carnival Parade and the Disco Duck cruise, which will kick off from MacMillan Pier. If you fancy getting out your Speedos, the Brass Key Guesthouse will be hosting an incredible Malibu-themed pool party. We can't wait!     
What? Southern Decadence 
Where? New Orleans
When? August 31 - September 4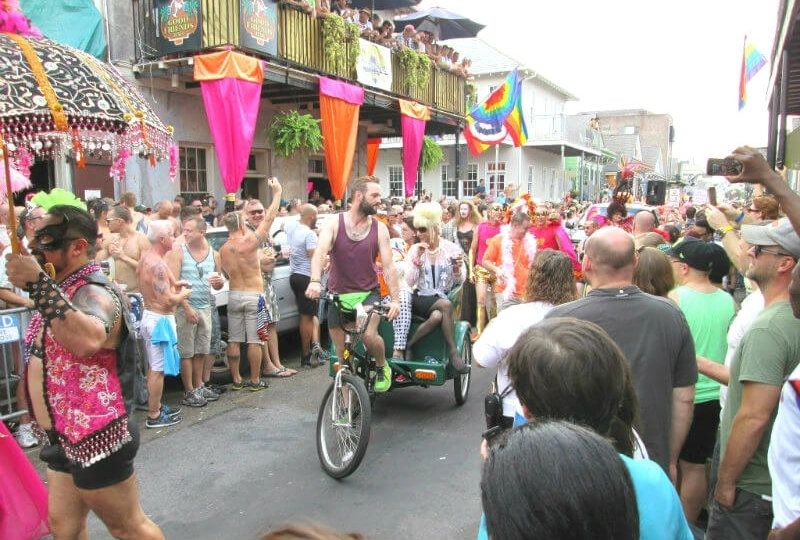 ©Flickr/Infrogramation of New Orleans Photostream 
During the Labor Day Weekend in New Orleans, the LGBTQ crowd comes out to play for the city's annual Southern Decadence Festival. What started out as a small-scale going away party amongst a group of friends in 1972, has now evolved into an incredibly popular five-day festival that continues to draw an LGBTQ+ crowd each year. You can expect DJs, live performances, and one momentous street parade through New Orleans' French Quarter. With 47 years under its belt, attending Southern Decadence is surely bucket-list-worthy this summer.       
What? Folsom Street Fair 
Where? San Francisco
When? September 24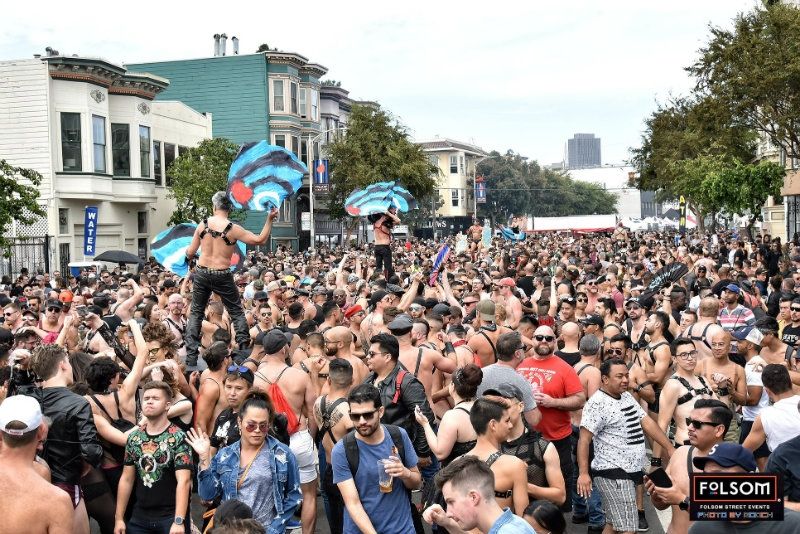 ©Facebook/Folsom Street Events - Gooch 
Want to attend the world's biggest leather event this summer? You can do just that at San Francisco's iconic Folsom Street Fair. For one day, this city on the bay comes alive with 250,000+ fetish enthusiasts. Taking place on Folsom Street, the fair covers 13 blocks of the city, and welcomes more than 200 exhibitor booths showcasing fetish gear and toys. Folsom Street Fair is a big party after all, so you can also look forward to live performances, DJs, and one epic dance floor to get kinky on. Things might be warm in San Francisco in September, but Folsom Street Fair takes the temperatures to another level on this special day.
Cover Photo: Facebook/Folsom Street Events - Kee Yip
Need a fab place to stay? Check out our curation of fab LGBTQ+ hotels on the East Coast & West Coast.