Du 25 au 28 août 2016 se déroule sur le lac de Wörthersee, en Autriche, la 9ème édition du Pink Lake Festival, un événement LGBT international unique en Europe. Dans le décor idyllique de cette destination loisir de Carinthie, dans le sud de l'Autriche, ils seront plusieurs centaines à se retrouver pour 4 jours de baignades, soirées, croisières et jeux de plage, avec vue sur les Alpes autrichiennes !
Pendant 4 jours, le coeur du festival battra au Pink Lake Beach Club installé dans le magnifique Sol Beach Club du Park's Hotel de Velden. Une plage de (preque) vrai sable, des eaux de montagne cristallines (25 degrés en plein été !), des cocktails et une offre de restauration au top, le Pink Lake Beach Club est l'endroit rêvé pour se relaxer, bronzer, nager, s'amuser et profiter de la chaleur de la fin d'été en charmante compagnie  !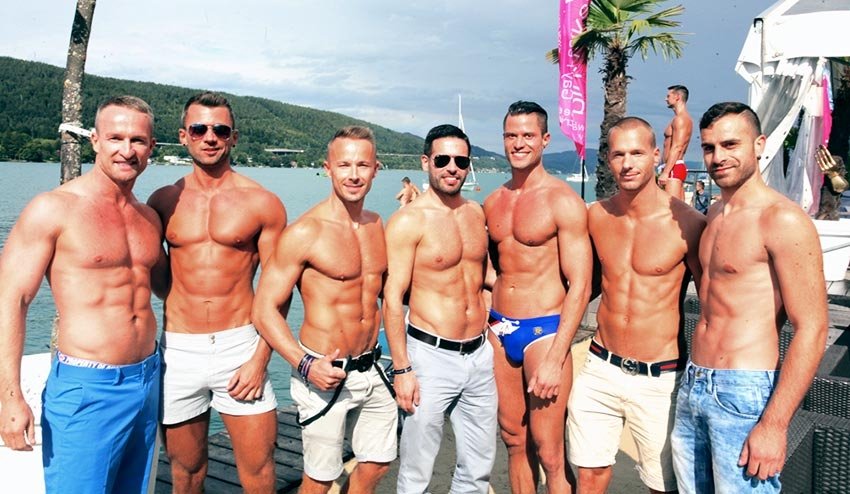 Premier temps fort du festival, la Almdudler costume party ravira tous les accros de soirées costumées : enfilez vos "Lederhosen" et "Dirndls", les costumes traditionnels autrichiens, et préparez vous pour une soirée en plein air déjantée sur les rives du lac de Wörthersee
Autre temps fort du festival, la Pink Lake Club Night, une soirée qui se déroulera dans un nouveau lieu incroyable : The Fabric.
Enfin autre événement de ce festival estival, une croisière nocturne sur le lac de Wörthersee, la Boat Cruise Party. Au vu du succès des éditions précédentes, pas moins de 3 bateaux seront affrêtés pour cette croisière !
Pour animer l'événement, le Pink Lake festival fait appel à Melli and Mataina, deux drag queens berlinoises, les DJs James Munich et DJane Käry et un accordéoniste, Franck Leitner, une star dans sa discipline, qui jouera pendant la soirée en costumes traditionnels.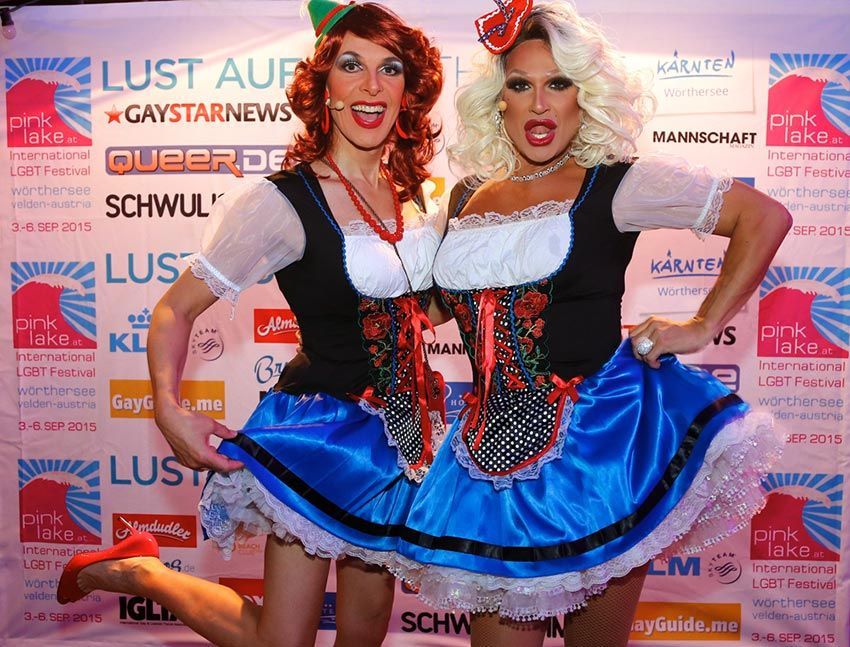 Les réservations pour cette 9ème édition du Pink Lake Festival sont ouvertes. Rendez-vous sur www.pinklake.at  pour découvrir tous les détails et les offres d'hébergement sur place.