Winter in Europe may be great for mulled wine, gay ski weeks, and bonfire nights, but we have to admit, we couldn't be more excited about the upcoming warm season on the continent. So you can make the most of your spring and summer in Europe on top of all the great Prides, we've rounded up the top gay events and festivals to attend over the warmer months. From insightful LGBTQ film festivals in Barcelona to full blown-out gay festivals in Croatia, start planning your gay events calendar now, and have a season to remember this year. 
What? Berlin Leather and Fetish Week
Where? Berlin
When? April 8-13
When the sun comes out, so does the leather! Well for Berlin Leather and Fetish Week anyway. In terms of the gay parties Europe has on offer, this one is a frontrunner. Germany's capital is frisky at the best of times, but for a week in April, the kink reaches next level. Various events will be scattered throughout the city, however, most of the fetish action will take place around Motzstraße and Fuggerstraße. You can enjoy a jam-packed schedule, including popular events such as the German Mr Leather competition, the Fetish Boat Party, and of course the infamous Dungeon Party. If you fancy getting out your leather this season, and unveiling your darkest side, pencil in Berlin Leather and Fetish Week this April.  
What? Matinée Easter Weekend
Where? Barcelona
When? April 9-12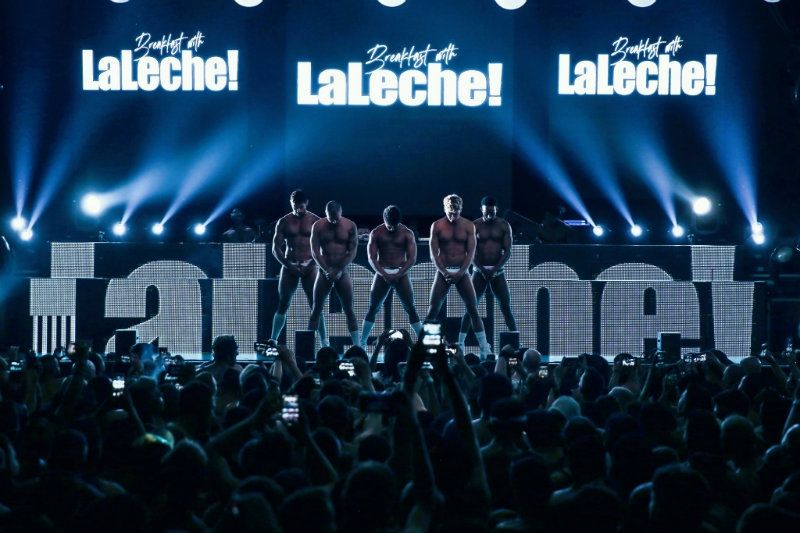 ©Facebook/Matinée Easter Weekend
When you first think of summer in Europe, your thoughts are likely to orient towards Barcelona. After all, its golden beaches, al fresco lifestyle, and tree-lined boulevards are just made for the warm season! If you want to kick off summer with a bang, grab your finest set of bathers and pencil in Matinée Easter Weekend to your gay events' calendar - you can thank us later. For four days in April, enjoy a host of circuit-style parties, including the main event, La Leche, which will transpire at the iconic Razzmatazz club. This is just the start of the warm season, so prep your dance moves and get ready to take on summer in Europe with a bang! Of course, Matinée is back in August for Circuit Festival Barcelona. The Xlsior in Mykonos is another popular gay summer festival.
What? Queer Week Paris
Where? Paris
When? April 17-26
Paris is a dream in the warmer months, and if you want to brush up on your LGBTQ culture, be sure to visit the City of Lights during Queer Week Paris. Transpiring in the city mid April, Queer Week Paris offers a rich program of relevant discussions, workshops, artistic performances, stand-up comedy, parties and more. In operation since 2009, Queer Week Paris is a great occasion for people from the LGBTQ community to come together and discuss pertinent and relevant issues, uniting over common goals and values. Including everything from a round-table discussion and a hackathon, to tarot card reading, initiate your summer in Europe with a bit of queer culture, and experience Paris in a whole new light. 
What? Gay Spring Break Delice Dream
Where? Torremolinos
When? April 29 - May 4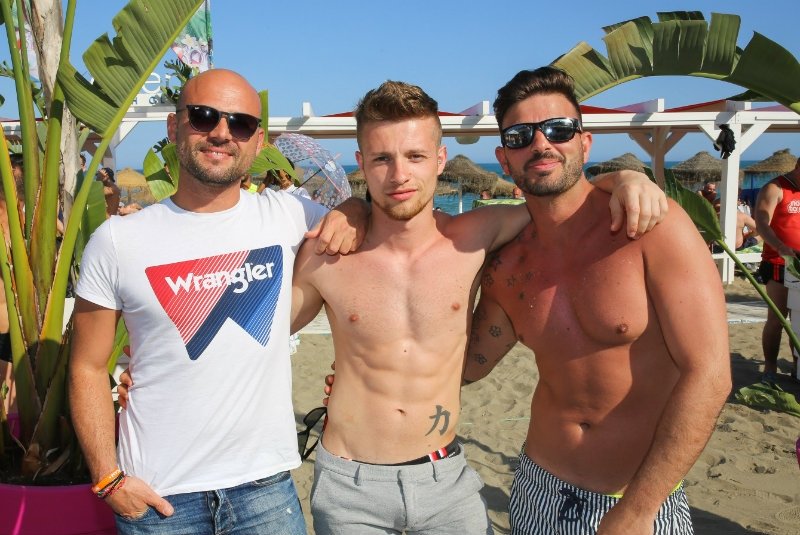 Looking for a top gay party that is well rehearsed in showing you a good time? You need to get yourself to Delice Dream's iconic Gay Spring Break. Illuminating the shores of Torremolinos in the south of Spain from April 29 to May 4, the five-day event will include a series of different pool parties and beach soirées. Celebrate spring in your best set of swimmers, and prepare to meet a load of new people and you dance the night away. The event will take place in and around Hotel El Pozo, which is conveniently located in the center of Torremolinos.
What? XII Pride Games
Where? Madrid
When? June 19-21
Got a killer bod or not, summer is the perfect time to partake in some sports, irrespective of whether you're competing or watching from the sidelines. During the height of Pride celebrations in Madrid this year, the XII Pride Games will enliven the city streets for an entire weekend. Open to everybody, the sporting event aims to celebrate the diversity amongst LGBTQ people, and seeks to give the community greater visibility in amateur sports. This will be the 11th installment of the Pride Games, and while the specific program is yet to be revealed, the experience alone promises something memorable. Fancy gay sports? You might want to visit Paris during the Paris Tournament in May!
What? Mighty Hoopla
Where? London
When? June 6
Hoops to the ready, glitter prepped, colors abound. It's time for Mighty Hoopla in London, and things are about to get loopy. Mighty Hoopla has quickly become a firm favorite in the LGBTQ events calendar each year, and with its incredible program of entertainment we can understand why. Taking place at Brockwell Park in early June, at the height of London's summer, this 'open-to-everyone' festival turns the British capital on its head for a fun-filled day of just about everything you could imagine. For 2020, enjoy headline acts including Cheryl, Atomic Kitten, and the legendary Jimmy Somerville. Want to feel like royalty in London this summer? Mighty Hoopla is waiting for you.  
What? Rhapsody Festival
Where? Pag Island, Croatia 
When? June 14-17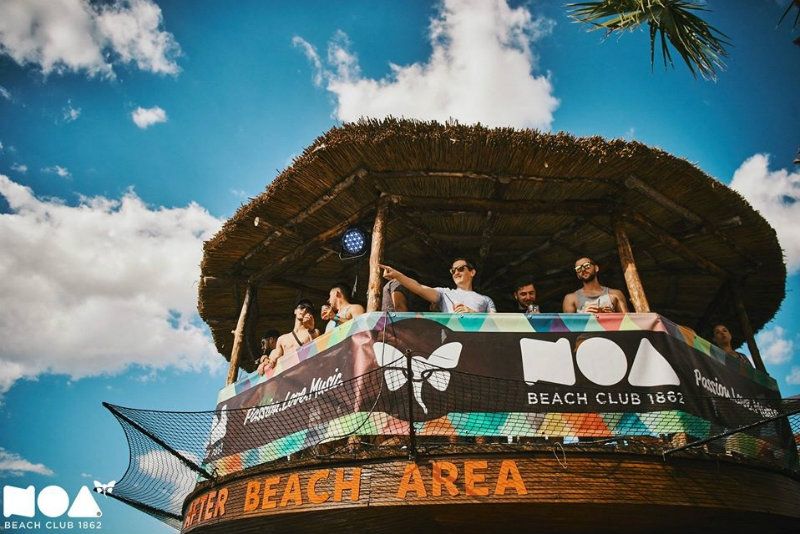 Done Spain and Portugal, and looking for a new destination to visit this season in Europe? Croatia is calling. This once under-the-radar country to the east of Europe is now so hot it has LGBTQ tourists flocking there year round, testing how gay-friendly Croatia really is. To celebrate summer, Pag Island will be putting on a great show in the form of Rhapsody Festival, which will transpire over four days in June. Enjoy a variety of DJs, themed, costumed, and pool parties, and prepare to dance to dawn each night. Headline acts include DJs Dan Slater, Phil Romano, and Two Unknown Days, so be sure to bring your party spirits - big time! 
What? Fire! Barcelona LGBT Film Festival
Where? Barcelona
When? June 4-14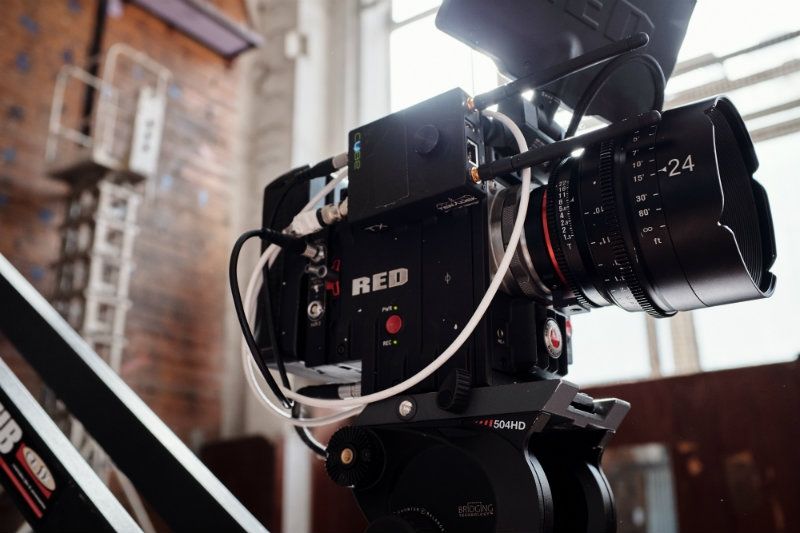 While we agree that summer should be about spending time outdoors, basking in the sun, Fire! Barcelona LGBT Film Festival is a decent enough excuse to spend a couple of hours or so indoors. Brush up on your queer cinema at this incredible two week event, which will encompass a careful selection of feature films, documentaries and short films. With art-house cinema being the spine of the festival, Fire! Barcelona LGBT Film Festival will aim to raise pertinent LGBTQ issues, and draw light on different facets of the community through cinema and discussion. With all films exclusively focused on LGBTQ themes, this will be the perfect way to celebrate your pride in Barcelona this summer.  
What? Madrid Pride
Where? Madrid
When? June 27 - July 5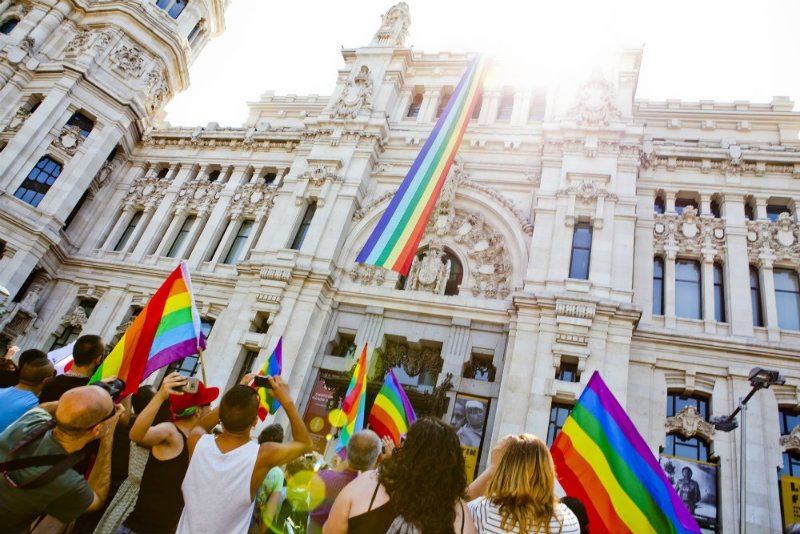 Every Gay Pride throughout the year is worth attending, but if you are looking for the biggest and arguably most iconic pride in Europe, you should pencil in Madrid Pride. Taking place in Spain's capital late June, Madrid Pride truly encourages everyone to be out, proud, and fabulous for the course of one week. Enjoy an incredible Pride Parade, along with a host of outdoor parties scattered throughout Chueca, and neighboring districts. Every year, the event aims to bring people from diverse backgrounds together to create a united celebration of pride, and under the summer sun you have no excuse not to celebrate in Madrid this June! Can't attend Madrid Pride? Check out our 2020 Pride Calendar for more options.   
What? The Cruise by La Demence
Where? Rome
When? July 5-12
Nothing quite speaks summer more than the idea of setting sail on a dreamy cruise across the mediterannean, sipping cocktails and sunbathing on deck. Fortunately you can turn this idea into a reality with The Cruise by La Demence. 2020 will see the cruise's 10th anniversary, so expect something bigger and better than usual - and it's already fabulous at the best of times! Setting sail from beautiful Rome, enjoy eight nights aboard the Explorer of the Seas, sailing to Croatia and Albania. In keeping with La Demence's famed party spirit, you can expect a stellar line-up of entertainment to keep your summer revelry afloat at sea. Can't make this cruise? See more gay cruises to attend in 2020. 
What? London Leather Fetish Week
Where? London
When? July 12 - 18
While you might initially associate London with the Royal Family, Big Ben, and a serve of afternoon tea, the British capital also delivers its dose of kinkiness each year in July for London Leather Fetish Week. Whether you're a die-hard bear, or you just like getting the harnesses out once a year, London Fetish Week turns the city naughty for seven days of fetish fun, with a series of themed parties ranging from uniform, leather and fetish, to skinheads, sports gear and rubber. All events during London Fetish Week will transpire in different venues across the city, with everything from bondage masterclasses to the popular party Full Fetish. In between parading in leather, and practising bondage, be sure to stop for a pint in Soho, and know you're living your best life in London.    
What? Milkshake Festival Amsterdam 
Where? Amsterdam 
When? July 25-28
"My milkshake brings all the boys to the yard." Even if Milkshakes aren't drawing you to Amsterdam this summer, the incredible Milkshake Festival certainly will. While not explicitly a gay festival, Milkshake continues to be extremely popular with the queer community each year, and based on what we've seen, we can totally understand why. At Milkshake, diversity and originality are key, so come in your most lavish costume, and enjoy a carefully curated program of entertainment. We're talking electro meets techno meets disco. Die hard party fans can also rejoice in the official Milkshake Festival afterparties, which will transpire on both Saturday and Sunday nights, following the festival.  
What? Austria Pink Lake Festival 
Where? Klagenfurt, Austria
When? August 27-30
Every year in August, the idyllic Pörtschach am Wörthersee transforms into Pink Lake for the annual Pink Lake Festival, in Austria. Along with an incredible line-up of entertainment, Pink Lake Festival sets up the Beach Club on Pink Island, which is the perfect place to soak up some summer revelry and make new friends while you're at it. The program is yet to be revealed for Pink Lake Festival, but we can assure you there will be plenty to keep you entertained over the course of these four days in August. As the name suggests, however, pink is the main color, so pack those pink bathers and your favorite rose-colored tee!
Loved this? Check out the globe's Top 10 Most Gay-Friendly Countries for that perfect gaycation
Cover image: Facebook/Milkshake Festival