Punto BCN
Muntaner 63, 08007, Barcelona, Spanien
Large, popular and unpretentious bar, located right next to La Chapelle. The happy hour on Wendesday is always packed.
Liegen wir bei diesem Ort falsch? Gibt es ihn nicht mehr? Ist eine Aktualisierung notwendig?
Gib uns Bescheid!
Bist Du der Eigentümer?
Abonnieren
zu unserem Angebot für gesponserte Inserate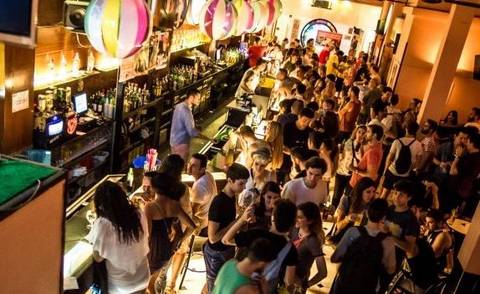 Bewertungen (4)
Tippe Deine Bewertung ein
Map and directions
Muntaner 63, 08007, Barcelona, Spanien
Mit der Nutzung dieser Website erkläre ich mich damit einverstanden, dass Cookies zum Zweck von Analysen verwendet.
Kostenlos registrieren
Und nimm teil an der Verlosung von Reiseguthaben bis zu $500 USD
Einfach machen!
Deine Privatsphäre ist uns wichtig. Ohne Deine Erlaubnis posten wir nie auf Deiner Timeline.
Ich ziehe den klassischen Weg vor