With white sand beaches, sapphire-soaked water and swaying coconut trees, the French Caribbean combines tropical ambiance with exotic accents to create a relaxing and memorable destination. The French Caribbean islands of Martinique, Guadeloupe, Saint Martin and Saint Barth float along a chain of islands in the eastern part of the Caribbean Sea. If you're looking for a really unique destination with a French influence, try South America's Guyane or Reunion Island, which is located in the warm waters of the Indian Ocean. 
Each gay friendly Caribbean island offers its own unique blend of culture, cuisine and natural attractions that include rainforests, waterfalls, scenic harbors and lush green mountain peaks. Swim, snorkel and dive among colorful coral reefs and tropical fish or pack a picnic and hike to a scenic overlook. Soak up the sun on clothing-optional beaches, lounge by the pool or pamper yourself at a spa. Nights heat up with sunset cocktails, lively music and eclectic dining destinations.
Caribbean islands have had a reputation of not being friendly and open to gay travelers, but there are plenty of gay friendly Caribbean guesthouses and other accommodations out there. Enjoy the scenery and relax in style at a cozy studio, intimate guesthouse suite or a luxurious beachfront villa.
MARTINIQUE
Located north of St. Lucia, the French West Indies island of Martinique has the elegance and sophistication of Paris in an island destination. The style and cuisine of the island have a heavy French influence. Beautiful beaches are backed by mountain peaks, turquoise water and bright green foliage.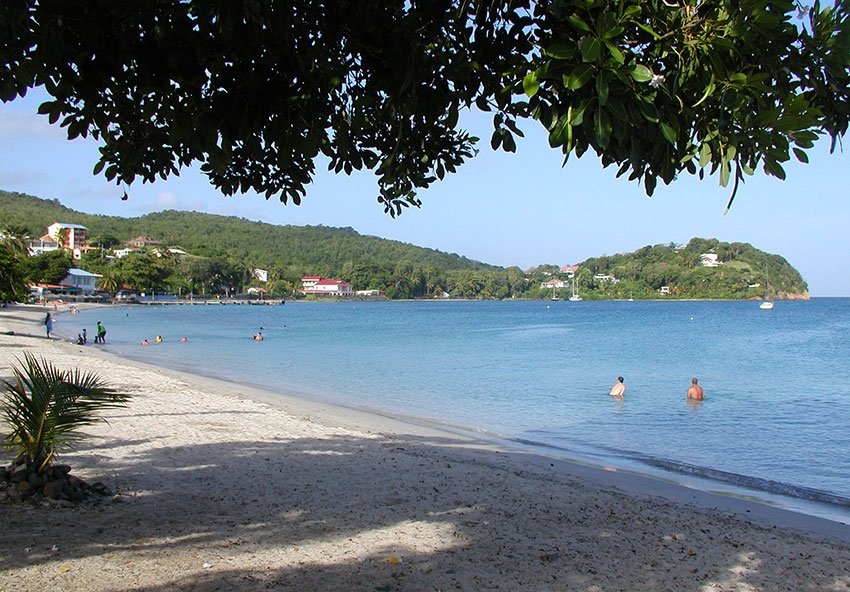 Le Carbet is dedicated exclusively to gay and lesbian travelers. This 100% gay guesthouse is clothing-optional. You'll receive a welcome drink by the owner upon arrival.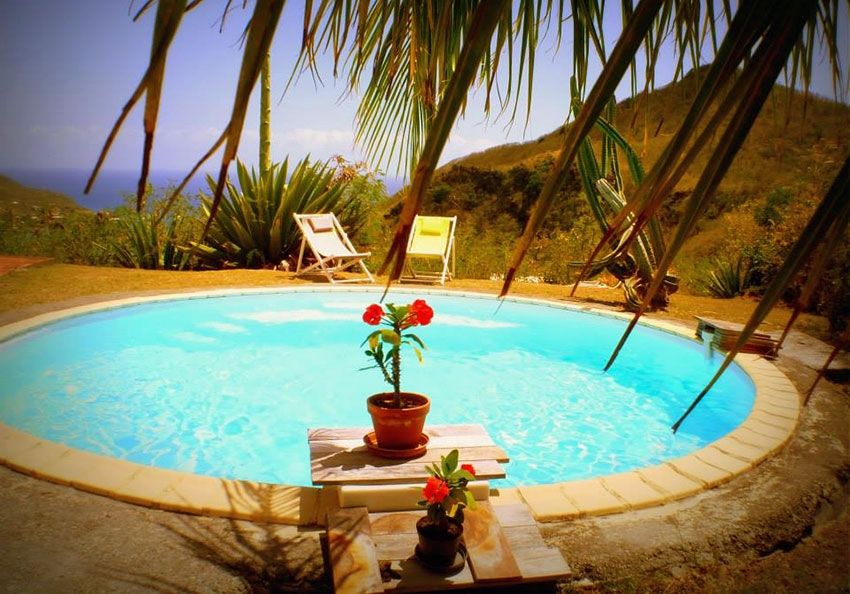 This gay friendly guesthouse offers open and airy rooms with elegant canopies atop the beds. Guests can relax on the porch, soak in the pool or enjoy views of lush mountains, crystal clear water and tropical flowers.
GUADELOUPE
European, African and East Indian cultures make up the island of Guadeloupe. Located just south of Antigua, it is two islands connected by a bridge. Guadeloupe offers hiking trails, white sand beaches, resort areas and a dormant volcano.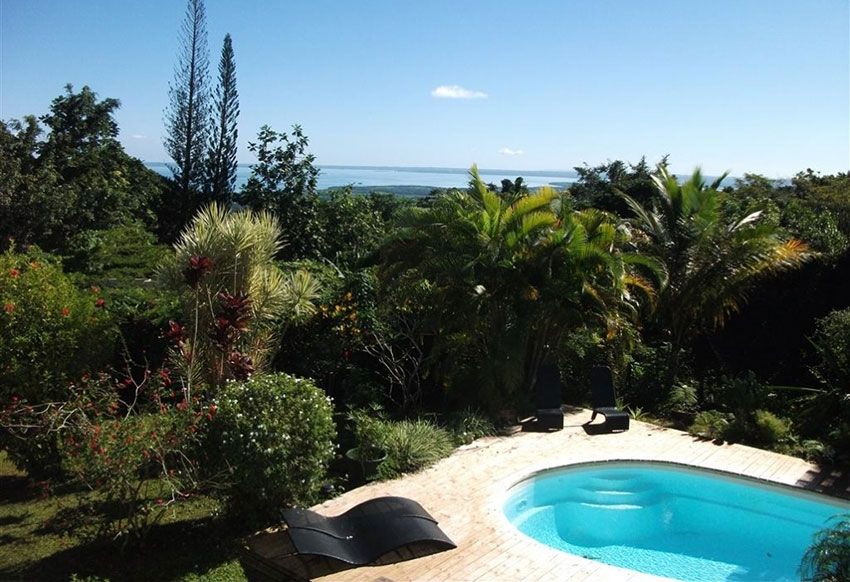 Les Jardins de Zephyr is a 100% gay guesthouse. It features two elegant rooms with full kitchens and great views. 
GUYANA
Guyana is situated to the north in South America, on the Atlantic Ocean. Within close proximity to Venezuela and Brazil, it offers beautiful rainforests, mangroves and wetlands.
Bold accents, calm colors and tropical foliage decorate Le Frangipanier. Operated by a gay couple, this beautifully situated guesthouse makes a perfect spot for gay travelers to discover the French territory in the Amazonia. There is one spacious bedroom for two with a terrace and a clothing-optional pool. Cayenne is just minutes away. 
SAINT MARTIN
Saint Martin is located east of the British Virgin Islands and north of Saint Barth. This fabulous French island offers duty-free shopping, beautiful beaches, casinos and markets.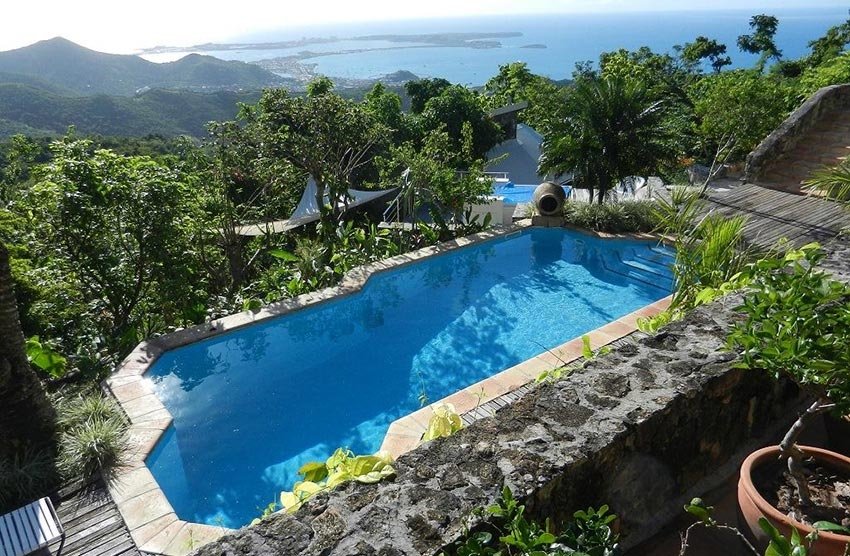 With palm trees, stone accents, a sparkling pool and stunning views, Villa Rainbow is the perfect destination to relax, go snorkeling and diving and enjoy the sunset with a drink. This 100% gay male guesthouse includes breakfast and evening drinks. It is located near the beach at Orient Bay as well as many other beaches, restaurants and shopping destinations.
SAINT BARTHS
Saint Barths, located just south of Saint Martin, is one of the most gay friendly Caribbean  islands in the Caribbean. It is well-known for its beautiful harbor, designer shopping, coral reefs, sparkling lagoons and lush green hills.
This gay-friendly and short-term rental agency offers two villas from which to choose. The Cliffside Belamour has one bedroom. The Domingue villa has four bedrooms. Both villas offer privacy, seclusion, stunning views and excellent service.
LA REUNION
Located in the Indian Ocean, just east of Madagascar, La Reunion is the ultimate in secluded island living. Enjoy relaxing on the white sand beaches, surfing and diving, snorkeling among colorful fish and discovering the mountainside villages and volcanoes.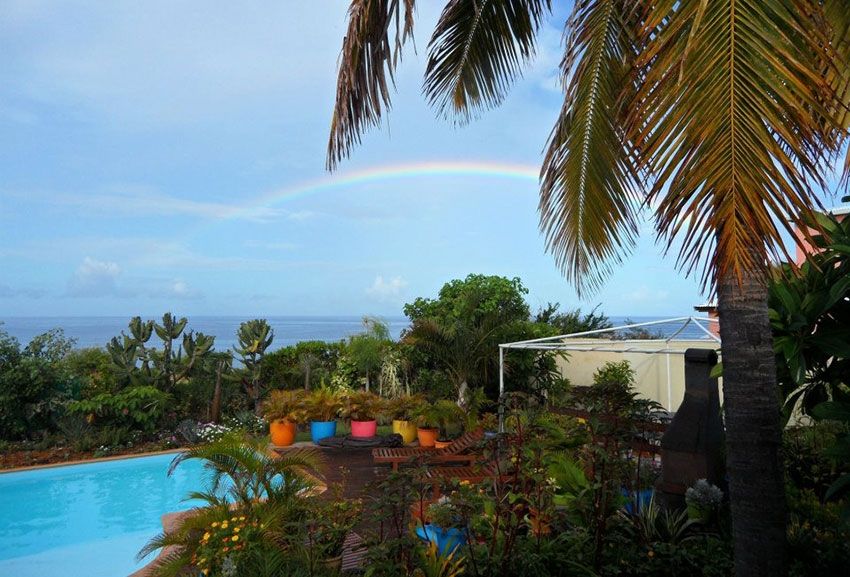 Le Dalon Plage is a 100% gay guesthouse located right on La Reunion's gay naked beach at la plage de la Souris chaude. Rooms feature colorful and contemporary décor and whimsical accents. There is a pool and a garden.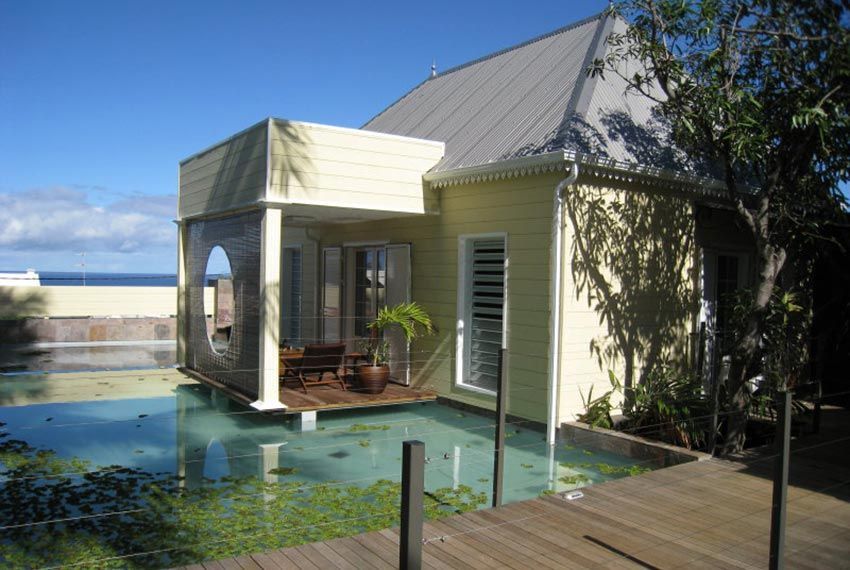 Ville Belle is a gay friendly luxury villa located in the center of Saint Pierre in the south of Reunion Island. Owners Erik and Antonio welcome guests to three Creole rooms, two Colonial rooms on water and one spa suite. Enjoy stunning sea views, a spa-like pool area and outdoor dining.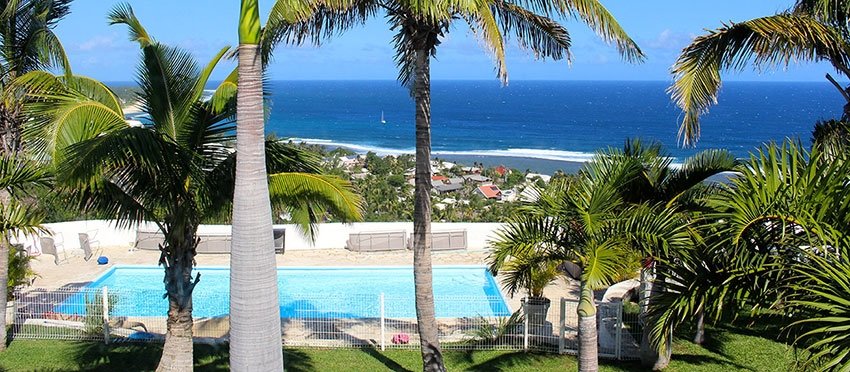 Located in Saint Gilles, Ville Chriss is a gay friendly guesthouse just minutes from the beach. The property is filled with coconut trees, fruit trees and tropical plants. It offers two spacious rooms and a studio. Relax by the pool or soak up sea views in the hot tub. The owners live on-site in the villa with their dogs. This is an adult only property.