When you think of gay culture in the USA, thoughts often turn to the larger communities found in San Francisco and New York. While these cities have long fought for gay rights and continue to offer a robust gay scene, Provincetown has also historically been a beacon for the LGBTQ community.
Located in Cape Cod, Massachusetts, Provincetown is a coastal town that glistens with rainbow spirit. In the 1920s and 1930s, the town was already brimming with artists, writers, actors, and poets. This artistic melting pot led to an avant-garde attitude towards individuality and freedom of expression, which in turn attracted members of the LGBTQ community in the 1960s.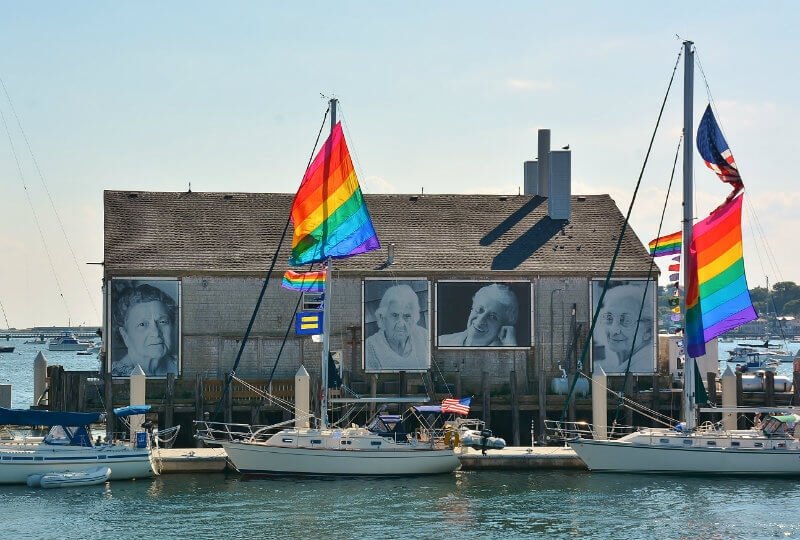 Today, this lively town in the north of the USA is home to a diverse population, and continues to attract gay travellers throughout the year. Whether you are looking for some round-the-clock partying, or you'd prefer to unwind with a coastal getaway for two, here are our tips for the perfect gaycation in Provincetown, or as locals like to call it, Ptown.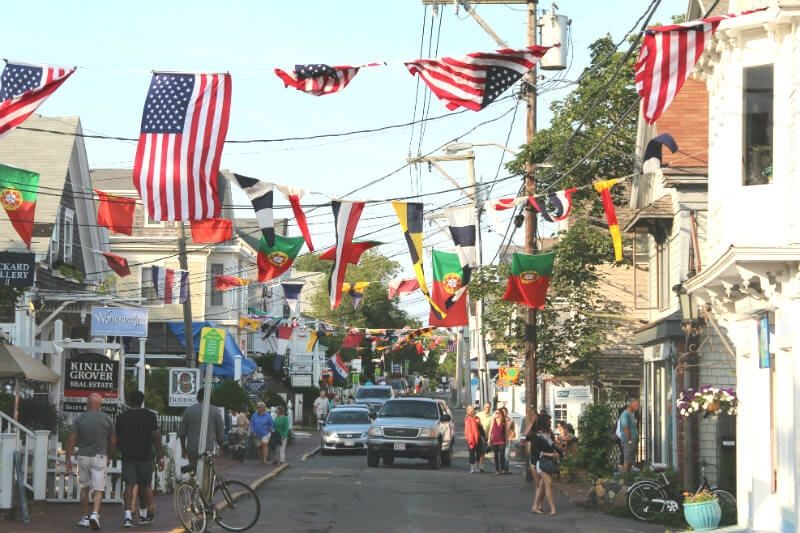 If you're ready to experience the Ptown gay scene, you need to head to lively Commercial Street. Stretching from east to west, this colorful strip is home to galleries, gay bars, restaurants, and clubs. For a bite to eat, we suggest stopping by the Governor Bradford Restaurant & Bar. This popular local haunt serves breakfast, lunch, and dinner in a quintessential Provincetown building. Drag karaoke runs seven nights a week during high season, and Friday, Saturday, and Sunday nights in low season.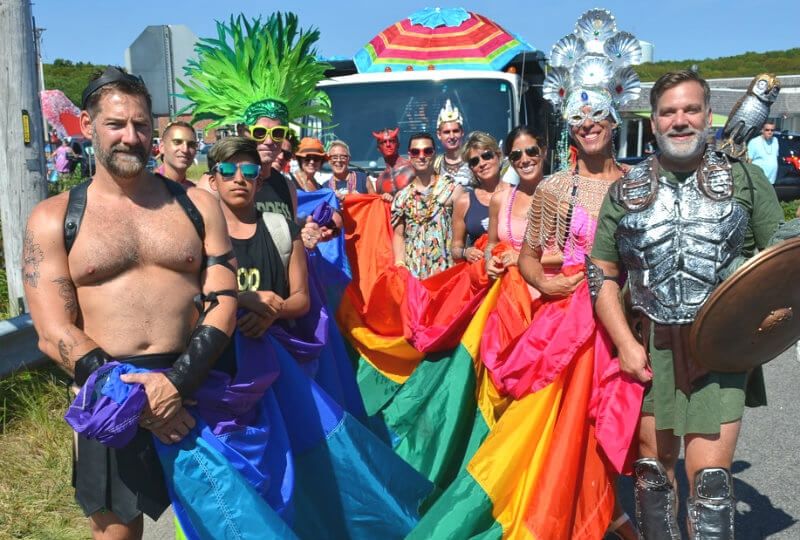 With such a prevalent gay scene, it comes as little surprise that Ptown is teeming with plenty of gay bars and clubs. Atlantic House is one of Provincetown's most popular, long-standing gay complexes. It is affectionately referred to as A-House, and is open seven nights a week.
Here you will find three areas to choose from: Little Bar which is a cruise bar featuring a jukebox churning out classics, Macho Bar which welcomes Provincetown's largest leather and levi scene, and the Big Room which is arguably Provincetown's top dance club. The bar is also housed in one of Provincetown's most historical buildings, dating back to 1798.
Ptown is also famous for its idyllic harbor, with many locals and visitors flocking to the coast in warmer months. Along the waterfront, you will find the popular Boatslip Resort & Beach Club. As well as functioning as a resort, bar and restaurant, this place is also home to the world-famous Tea Dance.
Every afternoon at 4pm, the outdoor deck is transformed into a massive gay party featuring dance hits, and plenty of new people to meet. The party runs until 7pm, which may seem early, but after all that dancing it's probably wise to call it a night!
Another favorite party destination is the iconic Crown & Anchor which has become synonymous with gay nightlife in Ptown. The complex is home to multiple gay venues which each cater to a range of different tastes. One of the most popular is Paramount Club, which is the largest gay waterfront nightclub in Provincetown, and welcomes local and international DJs throughout the week.
Also expect to see cabaret and live theatre performances here. Paramount Club is also the main venue for Provincetown's annual Independence Festival. This is the town's biggest week-long fiesta and features pool parties, beach parties, and various theme nights - hello leather night!
If this all sounds a little much, simply bask in the natural surrounds of Ptown with your respective other, and take solace in a thriving LGBTQ town. Herring Cove Beach is a popular nude gay beach in Provincetown, that runs along Cape Cod Bay and offers the perfect place to catch up on some sun and surf. This place is rather secluded, however, so we suggest packing a picnic as there are no cafes or restaurants in close proximity. If nude beaches are your thing, take a look at our post on the best nude gay beaches in the USA.
With fast ferries running between Provincetown and Boston, and only taking a mere 90 minutes, this coastal haven should certainly feature on your travel bucket list for 2018. And what's even better? There's plenty of misterb&b hosts who are more than ready to welcome you. See below for listings.