Summer is in full-swing in the States, and to celebrate the warm season, the iconic Provincetown Carnival will be kicking off for another year, Saturday, August 11. For an entire week, the quaint streets of Provincetown will be illuminated with festive events to celebrate LGBTQ life. Attracting nearly 90,000 visitors each year, this is one of the largest events of the gay calendar in the States, and arguably a favorite festivity in Provincetown each year.
The theme of Ptown Carnival 2018 is 'Mardis Gras by the Sea', so come in your most fabulous costume and prepare for a week of eclectic celebrations. The highlight of carnival week in Provincetown is the vibrant parade which will be taking place on Thursday, August 16. This year will be the parade's 40th anniversary, and it will come complete with plenty of floats and costumed paraders.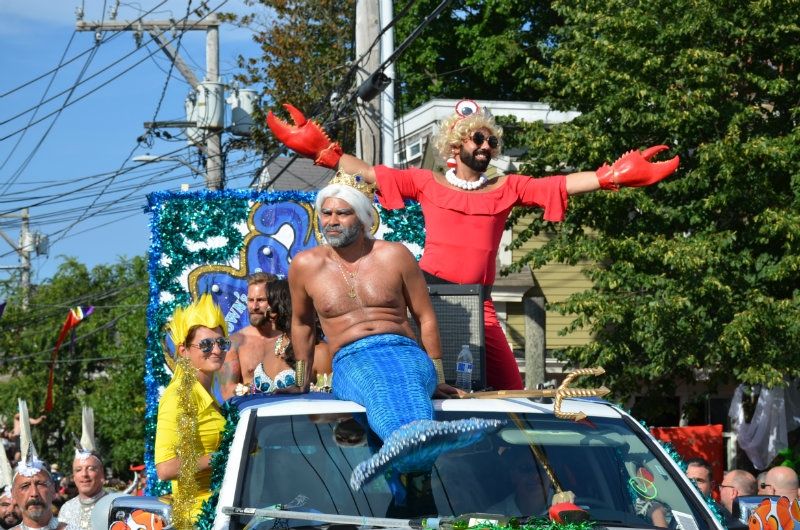 ©Dan McKeon
To honor the parade's anniversary and Provincetown's activism towards LGBTQ rights, it will feature 40 grand marshals. These will include fim director, John Waters and drag icon Varla Jean Merman just to name a few. The parade will kick off at the Harbor Lounge at 3pm, and wind its way down Commercial Street, through the town center, and then conclude at the corner of Franklin Street in the town's West End at 5pm.
Along with the Carnival Parade, you can expect a host of other LGBTQ-related events during the week, with highlights including the sunset boat party, a pool party, and drag bingo. The sunset boat party is scheduled for Sunday, August 12, and will cruise around the Cape Cod seashore from 4:30pm-7:30pm. For three hours, the Provincetown II boat will become a floating tea dance, with DJs, dancing, and drinks keeping the revelry alive.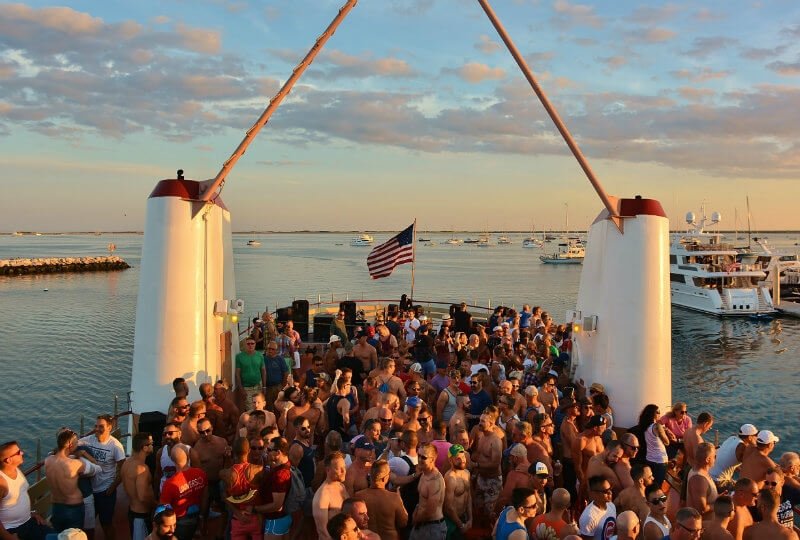 ©Dan McKeon
Everyone can be prone to the Monday blues, but during Ptown Carnival, fight these with a fabulous pool party, which will be taking place on Monday, August 13. Hosted at the Brass Key Guesthouse from 1pm-5pm, you can expect party-goers mingling and showing off their impressive bods. So grab your best bathing suit, your favorite towel, and get ready to dance the afternoon away - on a Monday.
If this isn't enough to get you packing for Provincetown, you can also look forward to the popular Drag Bingo, which will be happening on Wednesday, August 15. Join drag queen, Ms. Scarbie, on the lawns of the UU Meeting House for a night of fun-filled games, where the competition won't just be about who's got the best set of heels! Doors open at 5pm, and spots are limited to 300 so we suggest getting there early to avoid any disappointment. Bingo will start at 6:30.
Provincetown has long been a haven of gay life thanks to its avant-garde attitude towards individuality and freedom of expression. The annual Provincetown Carnival is a momentous celebration of this, so we hope you'll be partaking in all the fun this year. Find your ideal misterb&b apartment in Provincetown now and get packing!
Cover photo: ©Flickr/Art01852