Proud hosts from Wellington, New Zealand, Dean and Jeff share the experience they've had with misterb&b. Their house is conceived to be the perfect bed & breakfast and this allowed them to welcome open-arms the worldwide gay community. They love sharing their experience and listening to the life journeys of their guests. Explore the world with misterb&b and experience your pride.
What does hosting for the gay community mean to you and why did you become a host?
We have been hosting now for over 10 years. It started out as a hobby, but it is now a fulltime job for Dean. We have hosted and self-contained options.
What is your level of interaction with your guests: do you hang out with them, do you show them around?
We have a hosted Bed and Breakfast room in our home for those that want to meet us. As well as offering a self-serve breakfast we offer barista coffee in the morning and a happy hour every evening.
Tell us about interesting people you have met through misterb&b
Over the 10 years we have met all sorts of fascinating people. Gay, lesbian and trans guests are welcome along with anyone else: we are also straight-friendly. We love hearing about the life journey of our guests and sharing our experience with them too.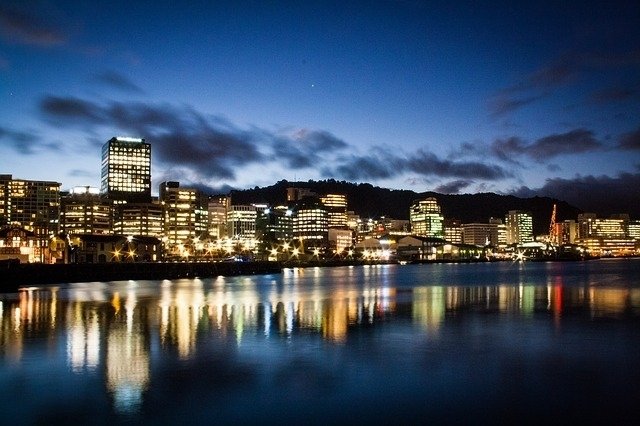 © Unsplash / Tom Byrom
Your best memory of a guest?
We enjoyed having three young US Marines stay and the buzz that created around town. Sadly they were only in Wellington for the one night! We have also had a diva arrive at our door in a limousine and fur coat ... in the middle of summer. Many good times have been had over a bottle (or two) at happy hour.
In your opinion what attracts guests to your city
Wellington is consistently rated as one of the best little cities in the world. It is small enough to walk almost everywhere, and as a capital city it also has all the events, attractions and facilities that you would expect. Wellington has a very strong 'coffee culture' with may roasteries and cafes. We also have many boutique breweries, a gin distillery and easy access to the Martinborough and Marlborough wine areas.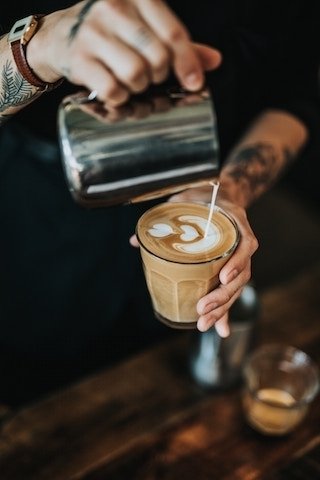 © Unsplash / Nathan Dumlao
Do you feel more involved with the LGBT community since you started hosting?
We have always been involved in the community and are well known in Wellington. As well as being involved in the Annual Gay and Lesbian Fair, we have been involved in local gay business and lobby groups. Dean currently runs a men's book group (Pink Ink) while Jeff is the founding (and only) member of Fag Mag - a magazine readers group!
What's the nicest thing a guest has ever done for you? Do they ever bring gifts?
Guests often invite us to visit them in their home country. We love to travel so this is always welcome. Our most exotic trip so far has to been to Norway where we stayed with some guests. we also really enjoy staying in touch with our guest through social media after they leave us.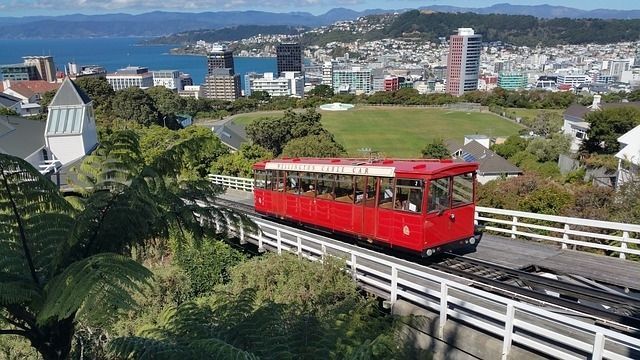 Do you keep in touch with your guests or has any of them come back to stay with you again?
Many of our guests come from Europe or America so don't often get back to New Zealand. We do have lots of repeat guests from New Zealand and Australia. Sometimes they are business people or have family living in Wellington. Our most frequent guest is a guy from Australia who has stayed more than a dozen times!
Give us 3 reasons why you recommend hosting on misterb&b
The world comes into your home - you meet great people, learn about their lives and can share fun times.
What makes a perfect host - or guest?
We love to travel and know what is important when you are staying somewhere new. Our house has been purposely built for visitors with private spaces and shared spaces. ●

Thinking of visiting Wellington? Check out our Accommodations and Gay Tips for this great gay destination!
STAY SOCIAL!
Don't forget to add us on Instagram, Facebook and Twitter. Follow us for exclusive content, special offers and to share your travel pictures using the hashtag #ExperienceYourPride. We love seeing what you get up to on your misterb&b vacation and we'll share the best pics with our global LGBT travel community!