Chris & Steve are two very welcoming hosts from Linden, Virginia. They open the doors to their little piece of paradise, and talk to us about the perks of life in the beautiful and historic Shenandoah Valley. With these great guys by your side, you'll be able to jump into the nature of the region. This includes hiking, biking and running, as well as plenty of wine tasting at the numerous wineries in the area. After a long day taking in the clean mountain air, you can relax in back in the boys' Jacuzzi, and enjoy the bubbles and views. Explore the Blue Ridge Mountain range, experience your pride.
What does hosting for the gay community mean to you and why did you become a host?
We spent many years in DC fighting for LGBTQ rights, which has finally paid off. We know that there are many other LGBTQ folks who enjoy the outdoors and are not always seeking a city scene. We are only an hour away from Washington DC, so we want to give those folks a chance to experience a relaxed environment in a cabin that is hosted by gay owners. Rainbow View cabin offers two bedrooms and one bathroom, while Valley Vista has three bedrooms and two bathrooms. You have access to the whole house.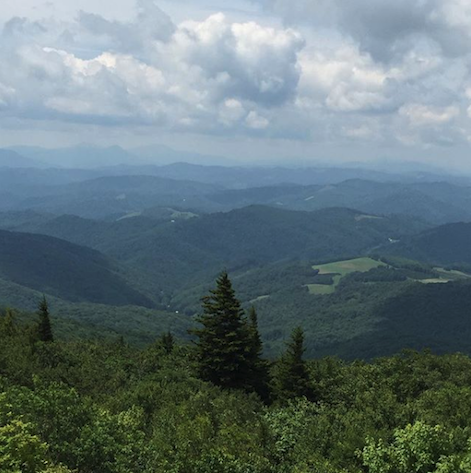 In your opinion what attracts guests to your city?
Generally people who love to hike, kayak, visit wineries, and enjoy the outdoors in general. We offer all of this so it is a nice change from a typical listing.
What is your level of interaction with your guests: do you hang out with them, do you show them around?
We live on the same road, so we only interact with the guests if they want us to or if there is a maintenance issue. Some guests want to meet us and spend time with us and we welcome that, but we also want to let them have their privacy if that is what they prefer. We do not show the guests around, but we do provide lots of information up front when they book with us. We also have an information binder in each cabin, as well as a rack that holds information on the local activities, wineries, restaurants and more. We are always available to answer any questions.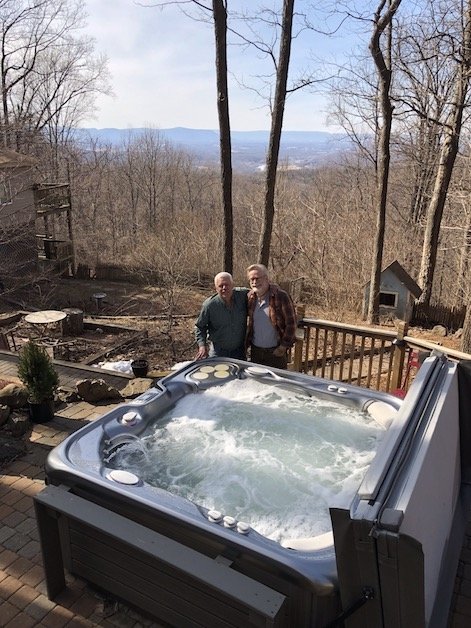 What is your best memory of a guest?
Since we are located on a mountain in the woods, we always have to laugh when people say there are bugs. The folks who continue to come back, and those who have enjoyed their stay so much leave us gifts. We have also been invited out to dinner by some guests.
How has hosting impacted your life?
We have met some great people and have been able to provide hundreds of positive experiences. I would say that about one third of our guests are returning guests, and that is very rewarding.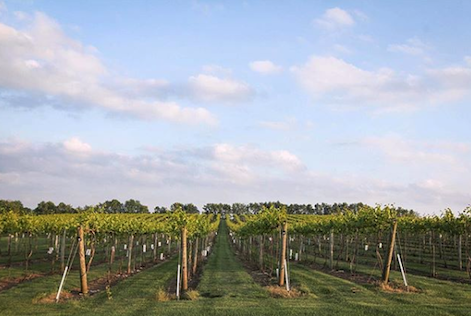 Why should a guest stay with you?
If they like the outdoors, hiking, kayaking, amazing views from the top of a mountain, a hot tub, and the chance to visit dozens of wineries within 45 minutes. There is a lot for anyone who likes nature or needs to take a break from the city. That said, we are only an hour and a half from Washington DC, but culturally a world apart - folks are much friendlier out here. The historic Shenandoah Valley of Virginia offers many delights in scenery and adventure. We invite you to come and explore, and discover why Thomas Jefferson said that it was worth the trip across the Atlantic. You'll find our European heritage still evident in local place names and festivities.
What makes a perfect host - or guest?
Hosts should be responsive and strive to make the visit exceptional. Guests should be respectful of the property, and follow house rules.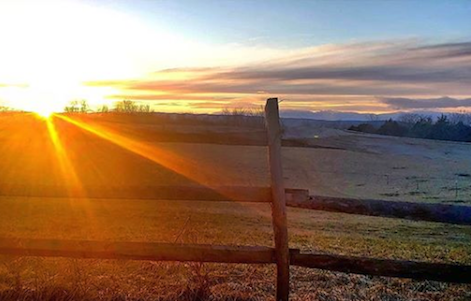 Thinking of visiting the Shenandoah Valley? Check out our Accommodations for the area!

STAY SOCIAL!
Don't forget to add us on Instagram, Facebook and Twitter. Follow us for exclusive content, special offers and to share your travel pictures using the hashtag #ExperienceYourPride. We love seeing what you get up to on your misterb&b vacation and we'll share the best pics with our global LGBTQ travel community!