Rocco and Ronnj are proud misterb&b hosts in Ancona, Italy. Through hosting with misterb&b, these boys have been able to connect with the global gay community, and discover a range of different cultures under the one roof. Convinced yet? We caught up with these boys to ask them a few questions about what they love about hosting with misterb&b, and their plans for the upcoming months in Ancona.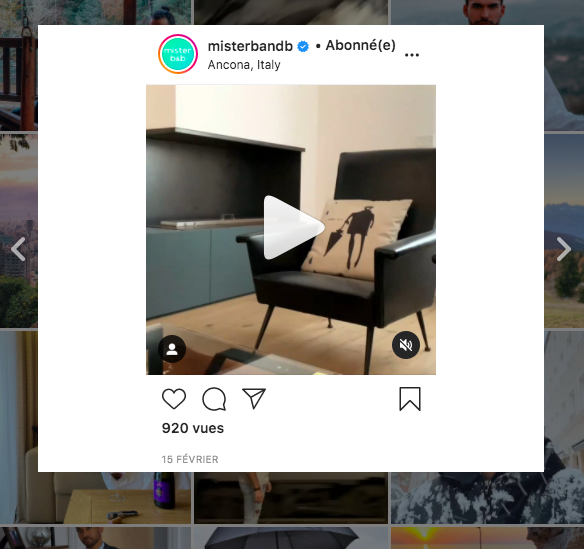 What does hosting for the gay community mean to you and why did you become hosts?
Since misterb&b was born, we always thought it would be wonderful to welcome people from all countries across the globe. And not simply as guests, but as new friends who we could share so much more with than strangers who would just rent a place to sleep. We bought a brand new big home three years ago, and immediately thought the time was right to turn one of the rooms into a guest room. We didn't become hosts for a job or for money, but to have the opportunity to meet new people from other parts of Italy, and the rest of the world. For us, that's our understanding of the LGBTQ community - global connection and solidarity.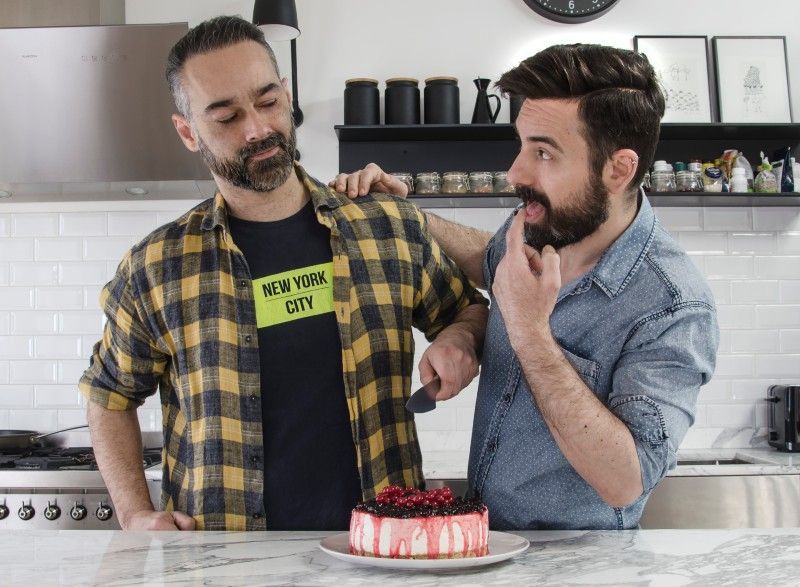 Tell us about some interesting people you have met through misterb&b
Generally speaking, we find it interesting when someone from a totally different culture stays with us. It's inspiring and fascinating! We have hosted people from various parts of the world, including Europe, Asia, and the USA, and it has always been an amazing experience. Maybe we would say that the best experiences are those which include a reciprocal curiosity concerning our different customs, cultures, and languages.
In your opinion what attracts guests to your city/region?
We come from the Marche region of Italy, and it is full of opportunities. Whatever you are looking for in your holiday, you can find it here. There is plenty of history, alongside different types of beaches including touristic, remote, and naturist ones. In this region, you can enjoy little villages with beautiful views as well as bigger cities, which normally offer some form of nightlife. In a short time, you can also reach the countryside, the mountain region, or sea. And of course, in Marche, like many other parts of Italy, there is excellent, traditional food! Ancona, where we live, is suggestive thanks to its position. The city center ends with beautiful cliffs overlooking the sea, and we have a picturesque touristic harbor with pubs and restaurants. In just a few minutes by car or bus, you can reach many of the gorgeous beaches around us.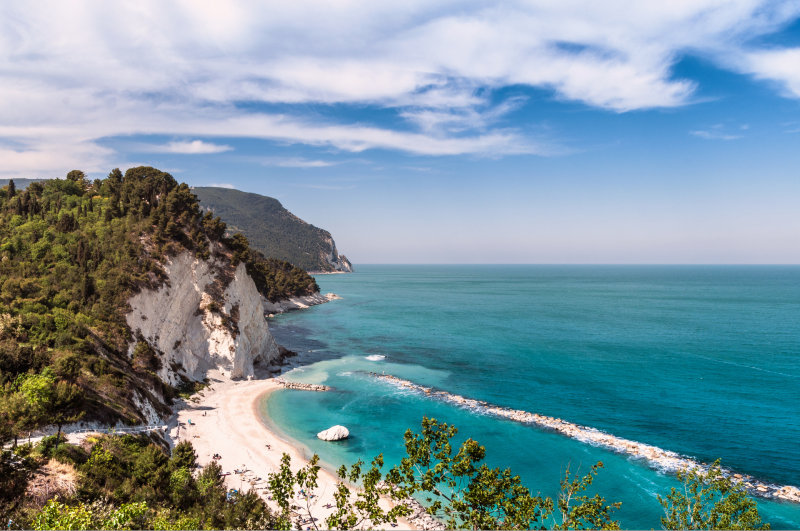 If Covid restrictions such as bar and restaurant closures continue in your region, what are some fun activities for your guests either at your place or in Ancona
Last summer, our mayor decided to open all historic streets and the tourist harbour, as well as bars and restaurants with outdoor seating. So for this summer, we are feeling pretty optimistic about everything being relatively normal. That said, we still offer plenty of fun at our place! We are lucky to have a 140-square-metre terrace, from which you can see the old town and harbour. Last summer, we hosted several aperitivos on it, with friends, music, and yummy food, and naturally our guests were always welcome. So this invite would extend to future guests of course! Our beautiful house is also a great place to unwind in if you're looking to just catch up on some R&R time.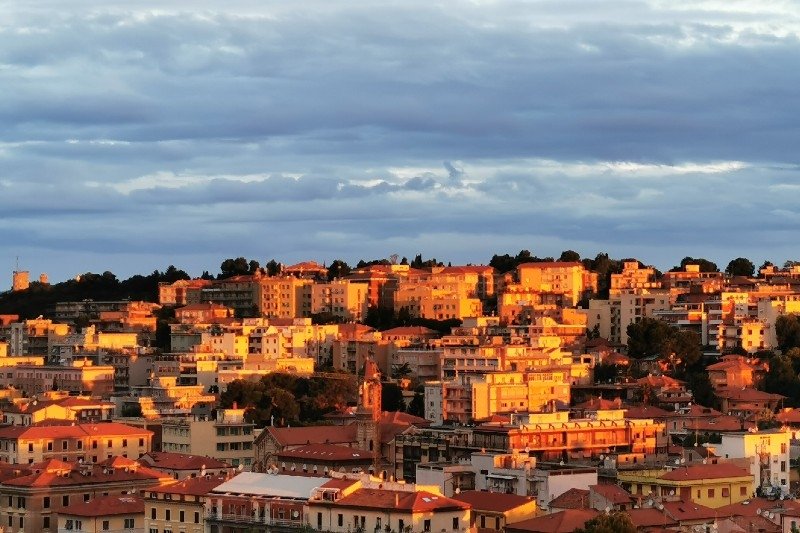 What is your best memory of a guest?
Every guest offers us something special, and it's not rhetorical. The best memory of every guest is when we know about their culture and their life, and they get to learn about ours. Perhaps, the fondest memory we have is sharing moments together that make us feel like one big family!
Do you feel more involved with the LGBTQ community since you started hosting?
Definitely yes! In our city there haven't been many milestones for the LGBTQ community, but over the last couple of years, things have definitely improved. We enjoyed our very first Pride two years ago, and some local LGBTQ groups and associations have recently been formed. Personally, we'd love to be a reference point for people wanting to visit our country. We are always happy to provide any information about local LGBTQ life, including nightlife, groups and places to see. We are also in touch with different Italian Arcigay groups and have some nice local connections. Two local gay groups here are Teekane and Friendly Beach Party, which normally organize wonderful LGBTQ social nights each week (not in this period, unfortunately!).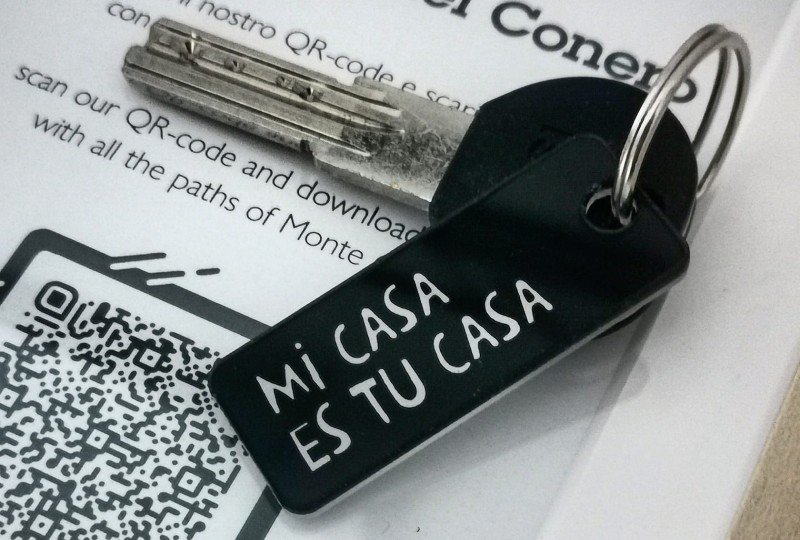 How has hosting impacted your life?
It has enriched our life, that's for sure! Learning to immediately welcome unknown people to your home is a great way to open the mind and the heart. We have made new friends and met loads of wonderful people through our hosting experience. We always love to keep in touch with our guests after they've left.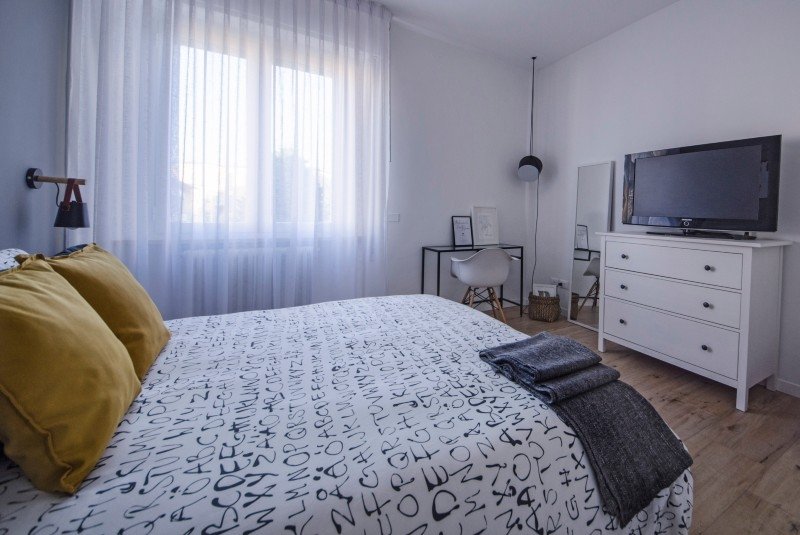 Give us 3 reasons why you recommend hosting on misterb&b:
-Easy navigation around the website and app
-Nice, professional, and efficient customer service 
-Clear and full of relevant LGBTQ information.
Can we add one more reason? Hosting with misterb&b is not a job, but a wonderful life experience!
Why should a guest stay with you?
We try to offer more than a bedroom. We try to offer a second home with an authentic slice of Italy. We are happy to spend our free time with you, enjoying moments on the terrace, with friends, good wine, and Italian food. But we are equally curious to know about your culture and traditions, and put them together to see every color of the world!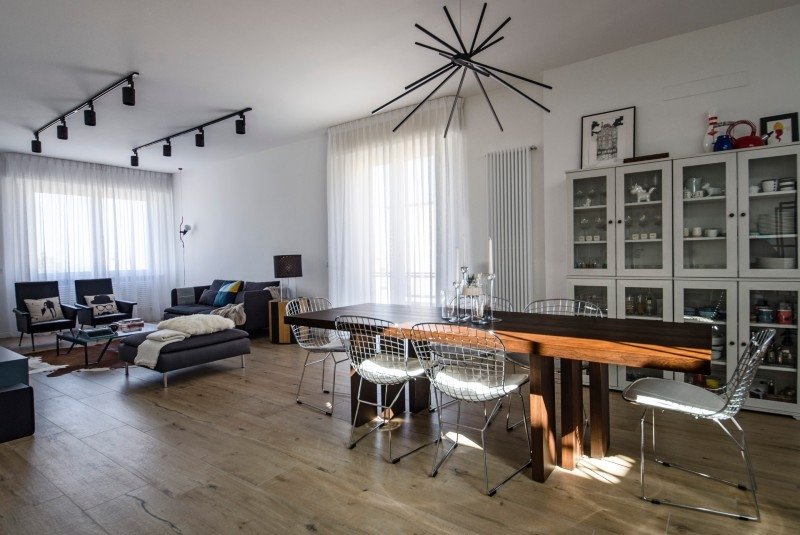 Thinking of visiting Ancona? Check out our Accommodations for this great city in Italy!  

STAY SOCIAL!
Don't forget to add us on Instagram, Facebook and Twitter. Follow us for exclusive content, special offers and to share your travel pictures using the hashtag #ExperienceYourPride. We love seeing what you get up to on your misterb&b vacation and we'll share the best pics with our global LGBT travel community!