The Pink Lake Festival is a unique international LGBT event in Europe held for the 9th time on Lake Wörthersee Austria, from August 25-28, 2016. In the idyllic setting of this leisure destination from Carinthia, in southern Austria, hundreds will gather for four days of swimming, parties, cruises, beach games and water sports with a stunning view of the Austrian Alps!
For 4 days, the heart of the festival will beat in the Pink Lake Beach Club held in the beautiful Sol Beach Club next to Hotel Park's in Velden. An (almost) real sand beach, pristine apine waters (25 degrees in summer!), outstanding food and drink menu, the Pink Lake Beach Club is the perfect place to relax, sunbathe, swim, have fun and enjoy the golden late summer sun.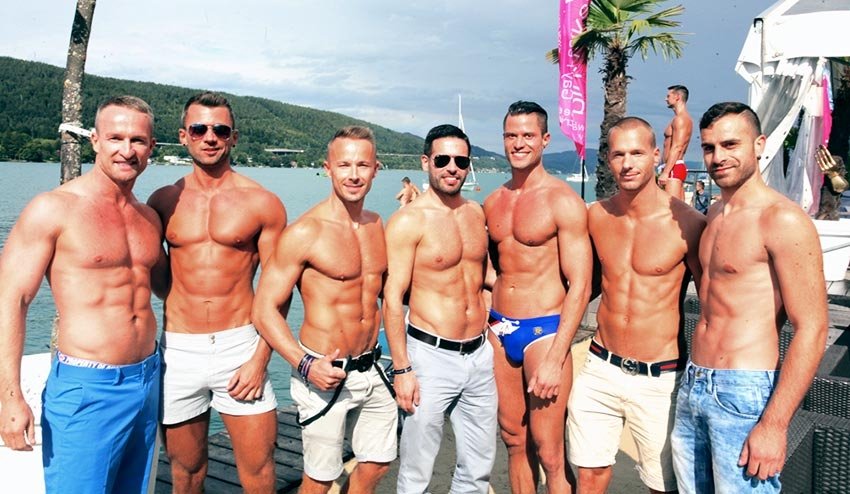 As the opening act of the festival, the rowdy and raucous Almdudler costume party brings great entertainment, dancing and music in the center of Velden: put on your "Lederhosen" and "Dirndls", the Austrian traditional costumes, and get ready for a crazy outdoor evening, directly on the shore of Lake Woethersee.
Another highlight of the festival, the Pink Lake Club Night, which will be held in a new, incredible location: The Fabric.
The unforgettable moment of this summer festival is the Pink Lake Boat Cruise Party, a night cruise on Lake Woerthersee. Because of the popularity of this party, no less than three ships will be chartered this year!
To entertain the crowd, Melli and Mataina, two gorgeous drag queens performers from Berlin, DJs James Munich and DJane Käry and accordionist Frank Leitner, a champion on the Styrian harmonica, who will perform during the Almdudler costume party.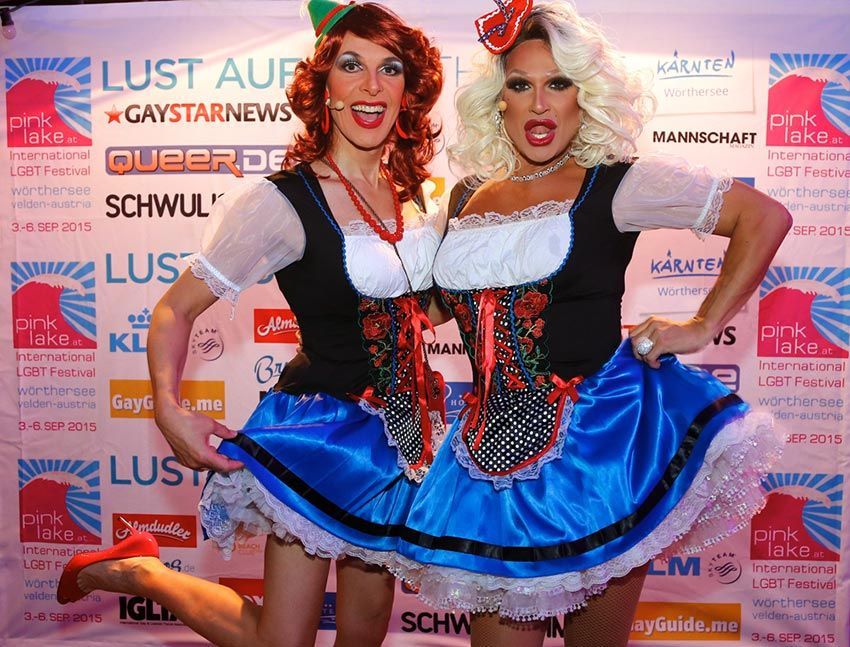 Bookings for this 9th edition of the Pink Lake Festival are open. Visit www.pinklake.at to discover all the details, travel packages and accommodation offers