What is the life like with hosting the gay community on misterb&b, the gay short term rental service? Pieter & Karel shared their experience that they actually are having repeat customers at their place in Frankfurt am Main. For them, hosting is no longer a business but more of a way of living...
"The experience to host gay guests are quite special. We get to meet gays from all over the world, and realize how good it is to be gay in Europe. Most of them like to chat, they are much more part of the house than if you compare it with e.g. Airbnb guests. They choose to stay with gays to have information about the gay scene, to talk about coming out, about relationships…
We love to chat with our guests. If they stay during the weekend we often take them to our favorite gay places."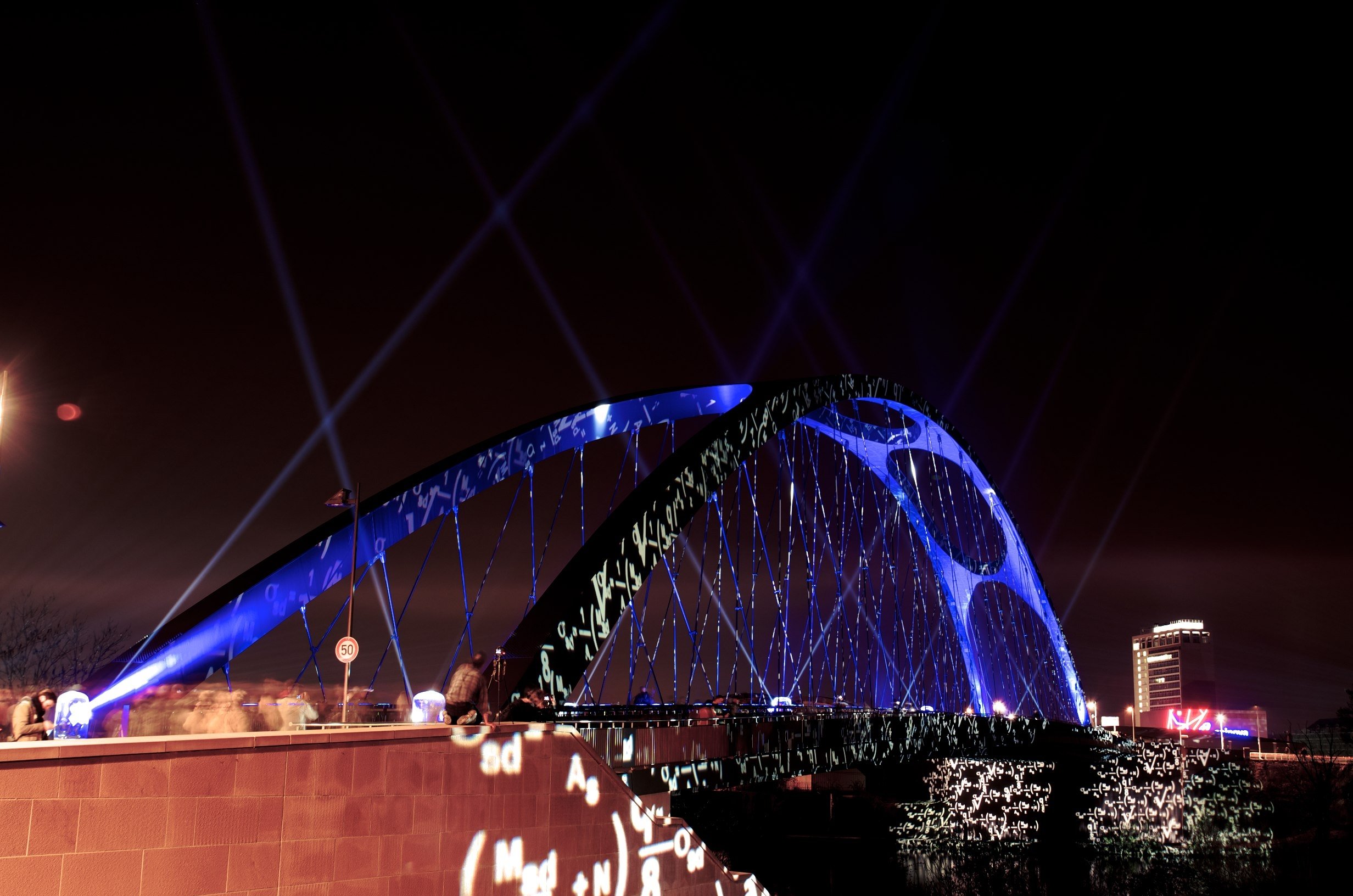 What is your best memory with your guest? 
One guest from Malaysia became an instant friend rather than a guest. He even came a second time as a friend and we are planning to visit him in Malaysia once.
We have had nice German gay couple that came to Frankfurt to party. They just said "hey" while arriving and left for the party. The next morning they were already gone to take an early train. We did not talk that much but they left us a nice note with apologies being no social guests. The American stayed for couple of days and felt fast at home. We had interesting chats and joined him during the Operafest. He is planning to come back next year. One guest was a gay from our hometown. That was a nice experience to have 'our hometown' in our house. We kept in touch and he invited us to stay at his place if we would need a place to crash when visiting family. A French guy was here for a fair. He had an interesting job. We had interesting talks. Next year he will be coming back to stay at our place during the fair again.

Pieter & Karel 
Heading to Frankfurt? Check out Pieter & Karel's listing on misterb&b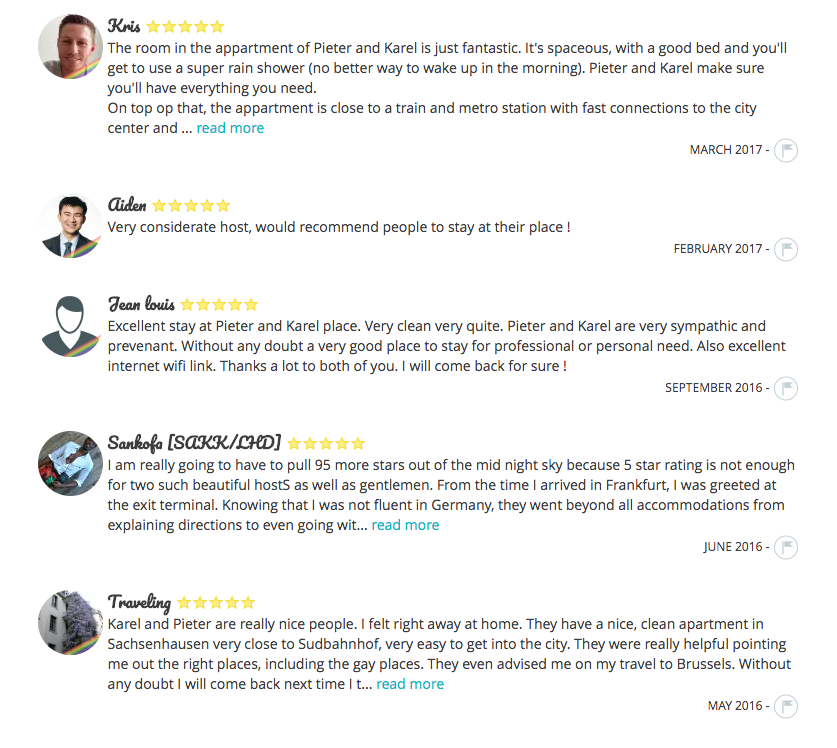 SHARE YOUR STORY!
We are eager to hear your adventure on misterb&b!  Share your travel/host story with us! Tell the world how to have fun in every corner of Earth! Shoot an e-mail to: support@misterbandb.com