Welcome to Bologna, one of the most gay-friendly spots in Italy! Mauro and his partner Gabriele are misterb&b hosts in this amazing city. They enjoy traveling a lot, and when they can't, they love meeting people and having guests from the global gay community... which is kind of like traveling, too! Explore the world. Experience your pride. 
What's it like hosting for the gay community? 
People of all ages traveling from each of the five continents find a warm welcome in our home. My partner Gabriele and I are very fond hosts; we like engaging in conversation and getting to know new people - no matter what their sexual orientation. Every time a new guest arrives at our place, within just a few minutes someone that was once a stranger becomes a friend. Also, I have to say that with the gay community this is particularly true.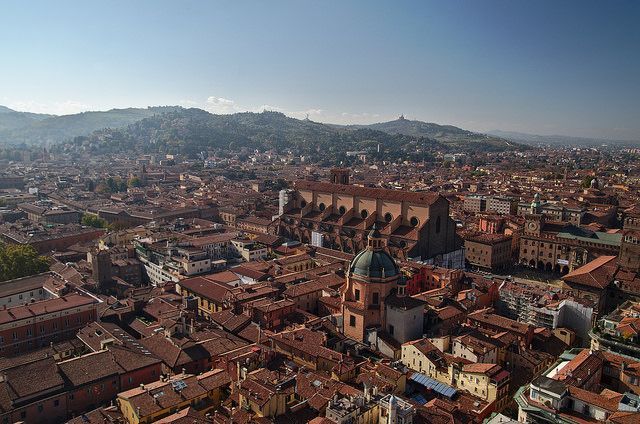 View of Bologna © Flickr/Rob Oo
What interesting people have come to stay with you?
It's incredible how many inspiring people we've hosted in the last three years. Musicians, artists, scientists, actors, and so many students, professionals and retired people that travel around the world. Diversity is amazing, and when you experience that within the same community it's even more interesting. 
What have you learned since you started hosting?
I think the most important thing is to accept and respect different cultures, needs and ways of living. If you are curious about other people, and open your house and your mind to them, you can learn so much. In a way, hosting people is like traveling!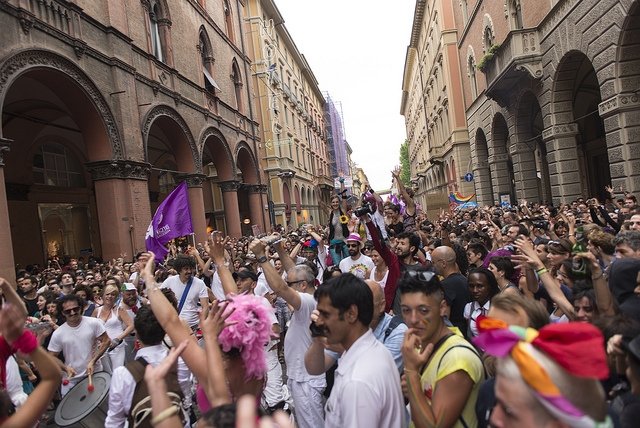 Gay Pride in Bologna, Italy © Flickr/marco monetti
Have you ever had any strange requests from guys or any funny stories to share?
Yes, a few! One of the cutest was this couple specifically looking for pet-friendly apartments. When they first dropped us a line they immediately asked if we had a dog. They were looking for houses with pets because they missed their own while traveling!
Do you keep in touch with your guests after they've left?
Sometimes guests come back to meet us again, or we pay them a visit in their cities. Sometimes they become real friends. That's the best part of sharing your house with travelers from the global gay community.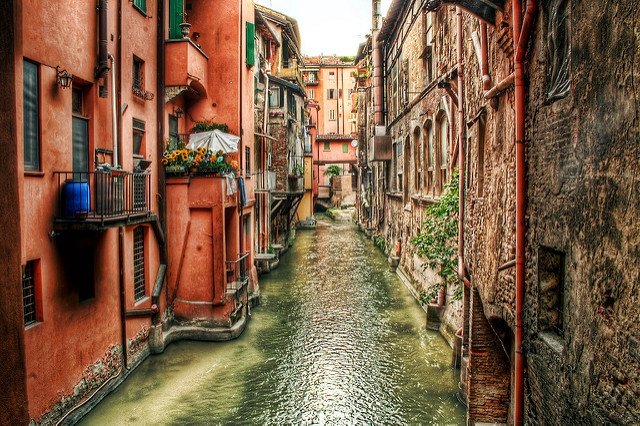 Old town, Bologna, Italy © Flickr/Paolo Margari
Finally, what makes a perfect guest – or host?
I think that learning from other hosts and travelers is fundamental. That's why – with other hosts – I created Local Pal, an association of local hosts that organizes training and projects about becoming a perfect host, how to comply with legal requirements, and engaging in innovative activities for both hosts and travelers. ●
Thinking of visiting Bologna? Check out our Bologna travel Guide for this great gay city!