When the sun is out, there's nothing quite like laying on a glistening beach and going for a dunk in the sea. In Europe, we're spoilt for choice in terms of golden beaches, and fortunately plenty of them are gay. For years, the Canary Islands off the coast of northwestern Africa have continued to be a popular gay destination, and the pristine beaches here are well worth visiting. So you can spend more time planning your beachwear and perfect set of shades, we've made things easy for you and already rounded up the five best gay beaches in Tenerife, gay Gran Canaria, and around. How many are you going to tick up this season?
Playa Los Patos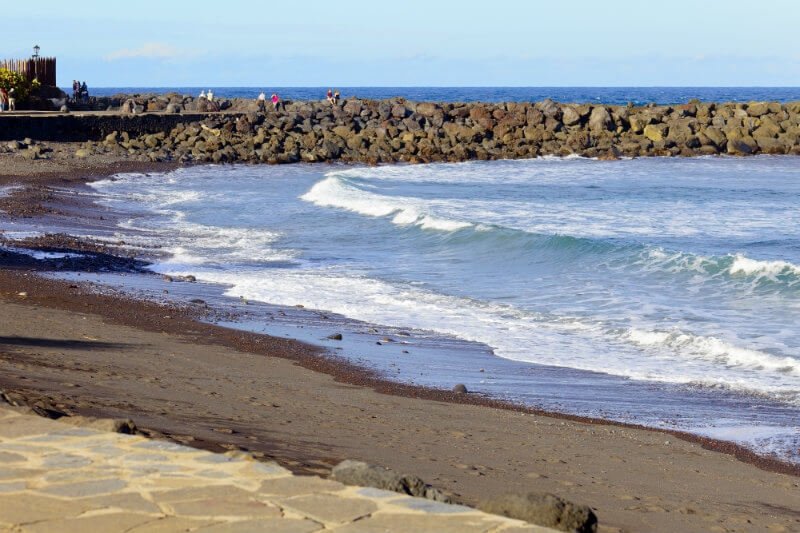 When it comes to gay hotspots in Tenerife, Puerto de la Cruz is at the top of the game. Throughout the streets of the old town and along Avenida Generalisimo, you'll see plenty of bars and clubs draping the rainbow flag. Nearby you'll find the popular gay beach Playa Los Patos. To get to this excellent gay-friendly beach, you will need to drive from La Orotova to the closest point you can access with a car, then walk along a trail for roughly 20 minutes. As it is a little more complicated to access this beach, Playa Los Patos is considered one of Tenerife's secret gay beaches. With black and volcanic sand, and beautiful views of Mount Teide, a visit to this secret gay beach in Tenerife is a must. Book your misterb&b in Puerto de la Cruz now.
Playa de la Tejita
Playa de la Tejita is one of the most popular gay beaches in Tenerife, and is located to the south of the island close to the town of El Médano. Spanning over one kilometer, you'll easily be able to grab a patch of sand for yourself and your friends. The blue-flagged section is the gay and naturalist part of the beach, so be sure to keep this in mind before dropping your boardies and potentially surprising some unsuspecting beach-goers. Sun lounges and shades are also available to hire, meaning you can spend the afternoon in full comfort. Book your misterb&b in El Médano now.
Punta del Viento and Beyond
A little closer to the iconic Red Hill, you will find Punta del Viento which often has a larger concentration of gay men craving some more intimacy and tranquility. If you're feeling even more adventurous, head over the hill to another great gay beach, La Playita. Even further north, and within walking distance of La Playita, you'll reach the beautiful Punta de Cho Felipe beach. This beach also attracts an LGBTQ crowd, should you wish to explore all the gay beaches in this area. Book your misterb&b in El Médano now.
Cala Amarilla
If you find yourself in Tenerife's beautiful Costa del Silencio area, be sure to drop towel at the gorgeous Cala Amarilla beach. The beach has dramatic rock formations along its coastline, which make for the perfect place to explore and jump into the Mediterranean sea. Once you're ready for some refreshments, head to the popular beach bar, Mana Nui Chiringuito, and mingle with the locals over a fresh drink. While this is not a gay beach in Tenerife specifically, it has become a popular place to drop towel for LGBTQ locals. Book your misterb&b in Costa del Silencio now.  
Playa de los Morteros 
Heading to the gorgeous Santa Cruz region while holidaying in Tenerife? If so, you need to get yourself to Playa de los Morteros. A popular hangout for naturist lovers, this dreamy stretch of sand attracts LGBTQ beachgoers when the sun is out. Offering clear waters and a unique greyish sand, drop towel here, and experience summer like a pro in Santa Cruz. The Santa Cruz area is also home to several gay bars and clubs, making it a popular choice for gay travelers visiting Tenerife. Book your misterb&b in Santa Cruz now.
Maspalomas Beach - Gran Canaria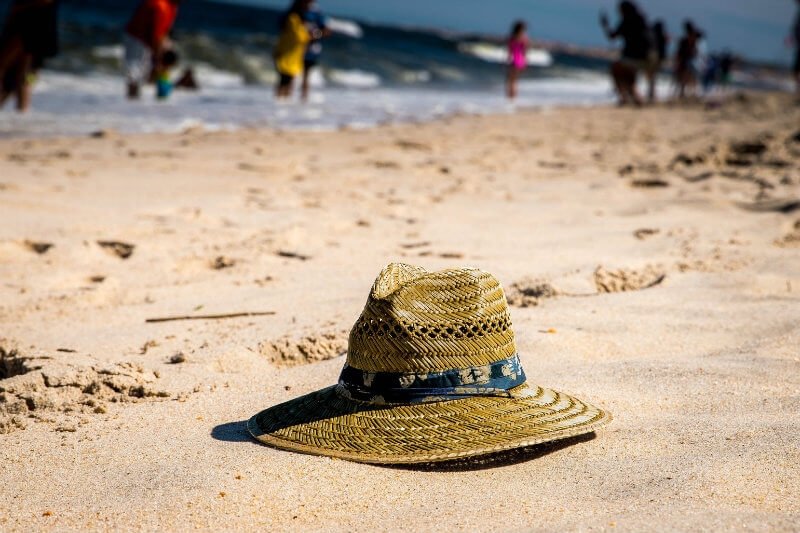 Just a hop, skip, and a jump over to the neighboring island of gay Gran Canaria, you'll find the well-known gay beach, Maspalomas. The stunning beach is lined with plenty of different huts which function as bars, and once you arrive at hut 7, you're at the gay section of Maspalomas. Anything goes here, with gay men nude sunbathing. Hut 7 serves beverages and snacks, and will often be playing loud music to encourage dancing.
To get to this beach, you need to cross some towering dunes that begin at Playa del Ingles. The dunes tend to be a popular place for cruising, particularly in the afternoon - so be prepared. There are regular 30-minute flights between Tenerife and Gran Canaria, or alternatively two different ferry routes operate between the two islands multiple times a day and the journey takes roughly eight hours. Book your misterb&b in Maspalomas now.
Interesting in exploring the best gay beaches in Europe? Here's our round-up of the Top 10 gay beaches in Europe.