Matt and Max, respectively from France and Belgium, settled in Porto where they host the gay community of travelers. They also work as travel reporters, and have learned that you never know how people will react knowing that two men or two women are going to sleep in the same bed. This is why they are such motivated misterb&b hosts. Explore Porto and experience your pride.
What does hosting for the gay community mean to you and why did you become hosts?
Both of us are travel reporters. We are often invited by hotels to visit their installations, and as we are two boys they tend to book two rooms for us, or rooms with separate beds. Pretending to be someone else or hide who you are is not a good choice, so for years now we have always asked to be in the same room without separate beds. It's not always that easy, you never know how people will react so I think it's helpful to know that your host is at least gay-friendly, just to be sure you can be yourself during your holiday.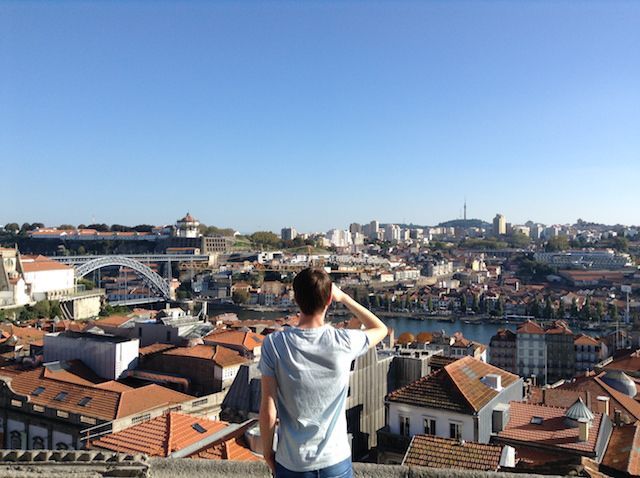 What is your level of interaction with your guests: do you hang out with them, do you show them around?
It depends on the people. We have kept great relationships with some guests such as Frank. He was a Dutch traveler who made the promotional video of our house with his drone, and we have given him lots of advice for his future house purchase in Portugal. We are also in touch with Eric, a Canadian traveler passionate about literature who was crazy in love with our house and wanted us to do the same project for him. We also had a couple of young lovers, one who came from the United States and the other who was from Belgium. They had not seen each other for 6 months; some guests, like those, prefer to spend time together than with us :)
In your opinion what attracts guests to your city
Porto is a gay-friendly city, a sparkling paradise perfect for a city-break. Life is still cheap, people are welcoming and friendly, and the city has to be one of the most beautiful in Europe (let's say the most beautiful). Lisbon is becoming too busy, while Porto has kept its soul - this is where you should go if you want to experience true Portuguese life.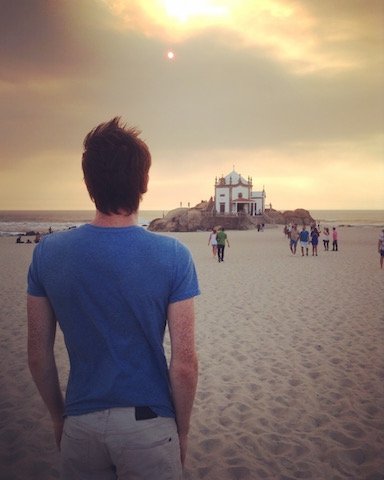 Your best memory of a guest?
A Spanish guest who was staying on the top-floor apartment asked us who was staying on the first floor (which is the floor we live on). As a joke, we said that it was the suite of Madonna. She immediately believed us, and I didn't dare deny this because I didn't want to break her dream. We are still waiting for Madonna, who lives only 300 kilometers away from our house, in Sintra.
Do you feel more involved with the LGBTQ community since you started hosting?
We have always been involved with the community because ignorance and populism endangered our acquired rights. We must always fight for our rights, with respect for those who have mobilized them, so that our current life is better than the lives of young gays in the past.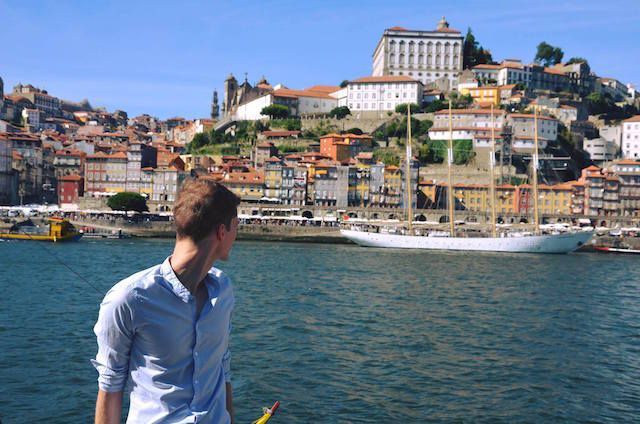 What's the nicest thing a guest has ever done for you? Do they ever bring gifts?
We have received many bottles of Porto wine, some cookies, sweets, postcards from abroad. The best gift a traveler can give us is to come back.
Do you keep in touch with your guests or have any of them returned to stay with you again?
We are in touch with some of them, those who have projects in Porto or those with whom we share passions. For the moment, we are helping a guest who wants to settle in Portugal and create his own misterb&b.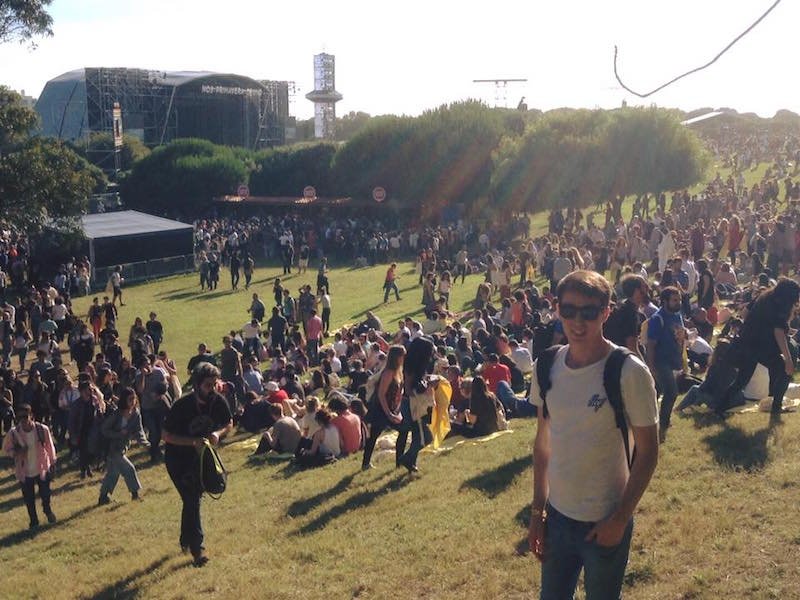 How has hosting impacted your life?
Meeting people from all over the world reinforces our belief that human beings are all equal. They all want to share experiences and moments, so they are 99.99% super nice. It is almost impossible to put them in boxes, people are all different and this diversity is great.
Give us 3 reasons why you recommend hosting on misterb&b
We are welcoming people from different websites, and we have never had any problems with misterb&b guests. The communication is always smooth and easy, and they are probably the best guests we host as they are normally really open minded. The website is very easy to use, and I'm sure that if we were not gay ourselves we would have put our apartments on misterb&b. Even my mom has done it with her apartment in the Belgian countryside :)
Why should a guest stay with you?
You will have the best views of Porto, and you will enjoy amazing Pasteis de Nata and free Porto upon arrival. When we say that this is the best location in Porto, we should add that in front of the house the most luxurious five-star hotel has opened its doors. We share the same view as this hotel, but we offer the view eight times cheaper :)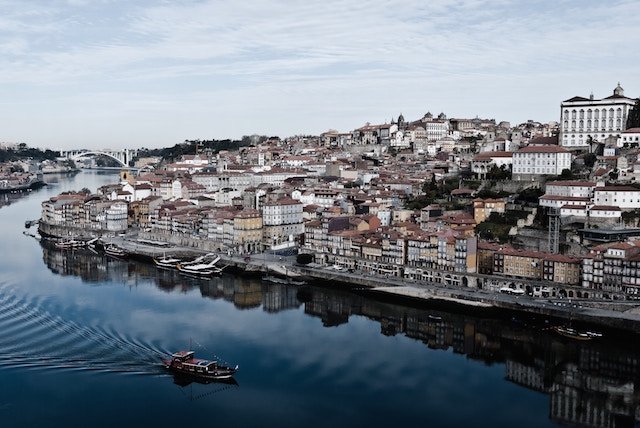 © Unsplash/Jens Moser
What makes a perfect host - or guest?
You can own a lot of things, you can come with many things, but a smile is often enough to have a good day.●

Thinking of visiting Porto? Check out our Travel Guide for this great gay city!
STAY SOCIAL!
Don't forget to add us on Instagram, Facebook and Twitter. Follow us for exclusive content, special offers and to share your travel pictures using the hashtag #ExperienceYourPride. We love seeing what you get up to on your misterb&b vacation and we'll share the best pics with our global LGBT travel community!