Guy and his partner Na are our Fabul'Hosts in this beautiful corner of heaven. They really consider their hosting experience as a mission. Having encountered all kinds of humans coming from different countries with the most diverse backgrounds, Guy and Na are eager to continue with this lifestyle and provide a safe haven for everyone in the gay community. Explore Bali, experience your pride. 
What does hosting for the gay community mean to you and why did you become hosts?
It has given us an opportunity to share our beloved Bali home with the gay community across the world, expand our horizons, share our love for Bali with so many people from our community, and make more new friends than we could have ever hoped for.
Tell us about interesting people you have met through misterb&b
Through misterb&b, we've met some fantastic people from the LGBTQI community. We've had two gay brothers who run a major fashion label and their 'entourage', a trans woman who successfully took the government of her country to court to have her gender changed on her passport, a lesbian couple who got married on our lawn and then stayed for their honeymoon, a politician who arrived with his three live-in partners, and a photographer. Also wonderful members of the queer community in general who have just come to relax and enjoy!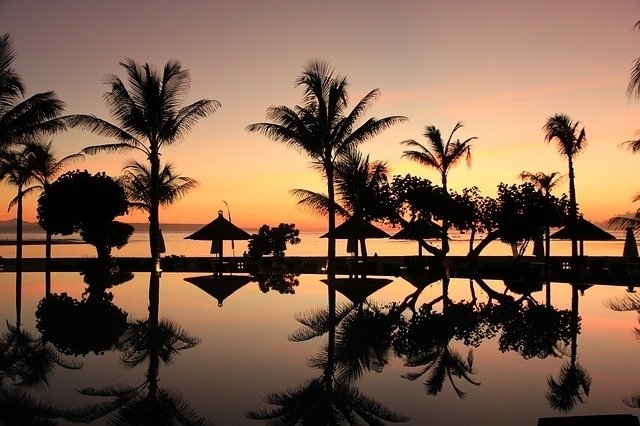 © Unsplash / Sushuti
In your opinion what attracts guests to your city?
The unique culture, mystique and legend of Bali itself - the warm hospitality of the Indonesian people, and the wonderful sightseeing, shopping, eating and nightlife opportunities that the LGBTQI community just seem to love!
Your best memory of a guest?
We were asked by a guest from New Zealand to prepare for him his proposal to his boyfriend. We arranged for them to go horse riding on the beach, and arrive at a specially prepared 'surprise' picnic under the coconut trees. While they were occupied, we prepared their villa with a giant carpet of flower petals on the bed, champagne on ice, and filled the courtyard bath tub with hot water, more flowers, candles, and laid out some stunning spa products. To all of our relief - he said 'yes'!
Do you feel more involved with the LGBTQ community since you started hosting?
Absolutely yes. It's wonderful to watch the magic of Bali work its spell on our guests, and also now seeing them return for second and third visits. The international connection to queer folk all over the world gets stronger every year.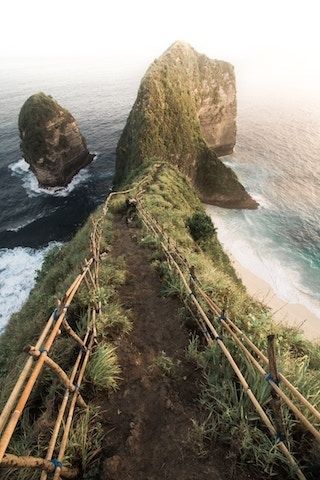 © Unsplash / Alfons Taekema
How has hosting impacted your life?
Our property was originally built for our family of origin as well as our families of choice to come together, as we lived all over Asia and Australia. We decided to open it to others, at least as a trial, for a year. We immediately enjoyed welcoming people from all over the world, creating a new level of good energy in our property, and expanding our family of choice so empathetically - we've never looked back!
Give us 3 reasons why you recommend hosting on misterb&b
Adding a new layer of connectivity and hospitality to the LGBTQI community. Making fabulous new friends from all over the world. Mixing nationalities and people of all types in a safe and understanding atmosphere that broadens the minds of tourists and locals alike. 
Thinking of visiting Bali? Check out our Gay Accommodations and Gay Local Tips for this great destination! 

STAY SOCIAL!
Don't forget to add us on Instagram, Facebook and Twitter. Follow us for exclusive content, special offers and to share your travel pictures using the hashtag #ExperienceYourPride. We love seeing what you get up to on your misterb&b vacation and we'll share the best pics with our global LGBTQ travel community!