What is the life like with misterb&b, the gay short term rental service? Jack from Fort Lauderdale tells us how he is having so much fun hosting gay guys from all over the world, here to share his stories:
I always provide coffee service and some type of breakfast. Some days it is just a light pastry and fruit, other days, a hearty eggs and bacon type meal. I am famous for my huge fluffy omelettes.  
If a guest has never been here before, I will offer to take them out when I walk my dog in the morning.  I can take them on a 20-minute tour of the neighborhood and point out all the clubs and best places to eat. I also have Fun Maps in the room that highlight my neighborhood and all the gay businesses. There is a gay bar guide on the dresser. —All things a straight establishment wouldn't think of.  I encourage all guests to have a good time.
I now have friends from around the world. I hear from previous guests frequently.  Many of my guests become friends on Facebook.  I have seen a steady increase in bookings sine joining misterb&b two years ago. I have found all guests to be friendly. I get a mix of singles and couples. I find that the couples generally stick more to themselves and the single men are more interested in getting to know me.
I have never had any straight guests, except family members.  I advertise as a place for gay men.  My house has a hot tub and sunbathing patio, it is best suited for gay men.
I had a guests, Greg, who visited last year.  He was traveling alone and had never been here before.  It so happened that the annual Leather Masked Ball was taking place during his stay.  I was going to the Leather Ball with a few friends, one of whom had an extra ticket.  He offered it to Greg and between us all, we managed to get enough gear on Greg so that he was dressed properly.  He had the time of his life - He got home around noon the next day - LOL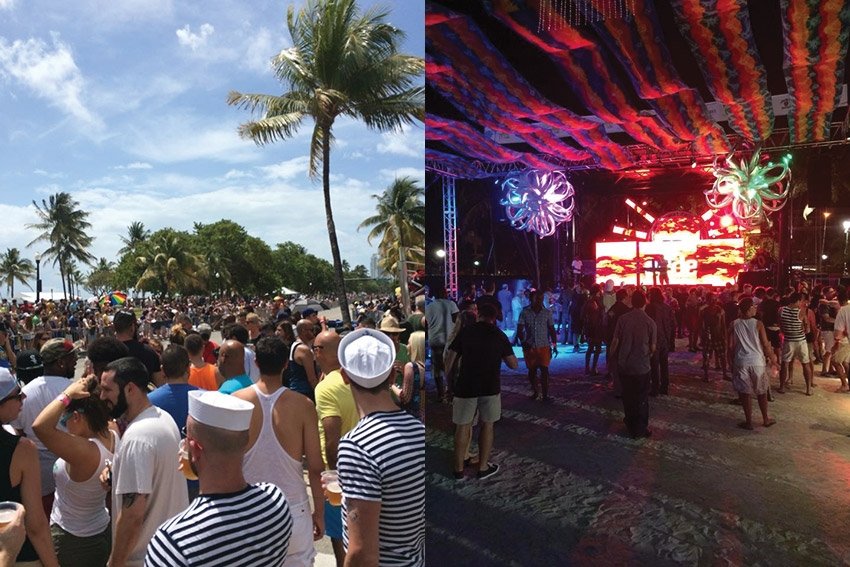 I almost always go out with my guests at least one evening, typically a happy hour , or a T-dance.  It depends on how long they stay and what they desire. I had one guests who was here for a week that threw a BBQ dinner for me and my neighbours.
My guests love the fact that they can ask me anything about the area and the nightlife.  As another gay man, I can let them know where they should go for whatever they are looking for.  For instance, on a Friday night there a few hot spots to hit, but if you're looking for hot men over 40, you go to Hunters, for hot twinks, you go to Manor, etc.  
The level of comfort is evident when guests wander out for morning coffee in their underwear. I feel that I have succeeded as a host if they feel like they are staying with an old friend.
— Heading to Fort Lauderdale? Check out Jack's listing on misterb&b
— SHARE YOUR STORY! We are eager to hear your adventure on misterb&b! Share your travel/host story with us! Tell the world how to have fun in every corner of Earth! Shoot an email to support@misterbandb.com