Like you, we love a party! And if you're in North America, South America or Australia, there are a whole load of pride parties and carnivals just around the corner. Even if you don't live nearby, these are some of the hottest tickets on the pride calendar, and well worth planning into a long-haul trip. So, here's our round-up of the Top 5 gay prides, winter prides and carnivals coming up over the next few months. Whistles and passports at the ready, people!


NORTH AMERICA
What? Fort Lauderdale Gay Pride
When? February 21-24

Surely the only thing better than celebrating Gay Pride is ringing it in on the beach? Luckily, Fort Lauderdale Pride allows you to do both! While the official opening event begins Thursday February 21, the main day of festivities including the incredible Pride Parade will take place on Saturday February 23.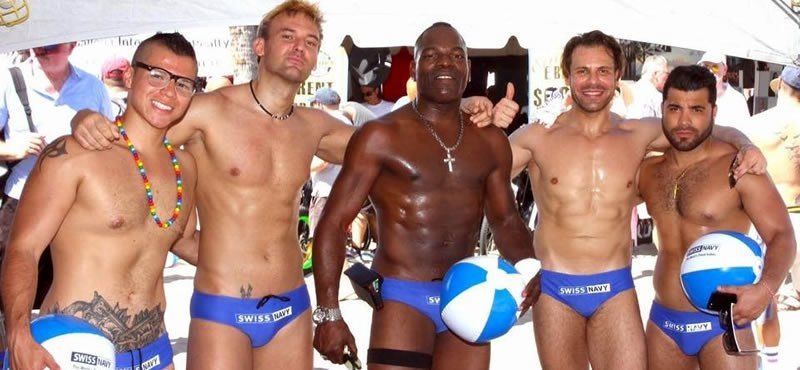 Here you'll find a number of events and areas catered to the vast spectrum that makes up the LGBTQ community. These include a family area, sporting area, senior's chill zone, alcohol-free zone and a space dedicated to educating the public on LGBTQ history in Fort Lauderdale. 

For circuit-lovers, you'll find parties all weekend. Many well-known DJs and performers will appear, including American Idol's Ada Vox, who will be taking to the stage on Sunday, February 24.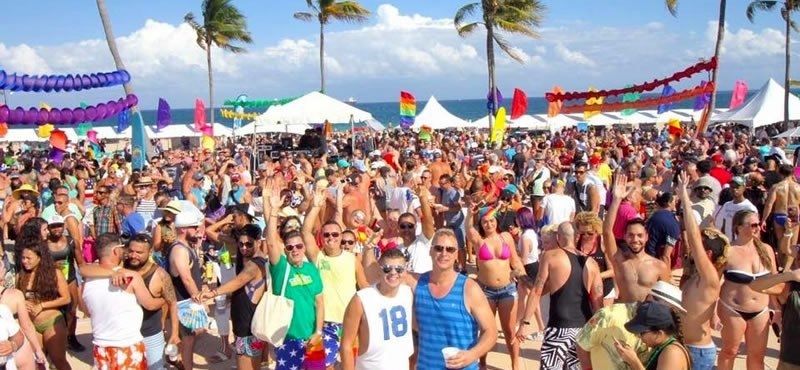 And, with Fort Lauderdale being nestled on the south-east coast of Florida, expect average temperatures of 20°C during February. Looks like the upcoming Fort Lauderdale Pride will be hotter than ever!
What? New Orleans Mardi Gras
When? February 22 - March 5

New Orleans is one of the most vibrant and party-loving cities in the USA. Because of that, the annual New Orleans Mardi Gras is a wild event, attracting people from all over the world who want to dress up, get down and celebrate gay pride!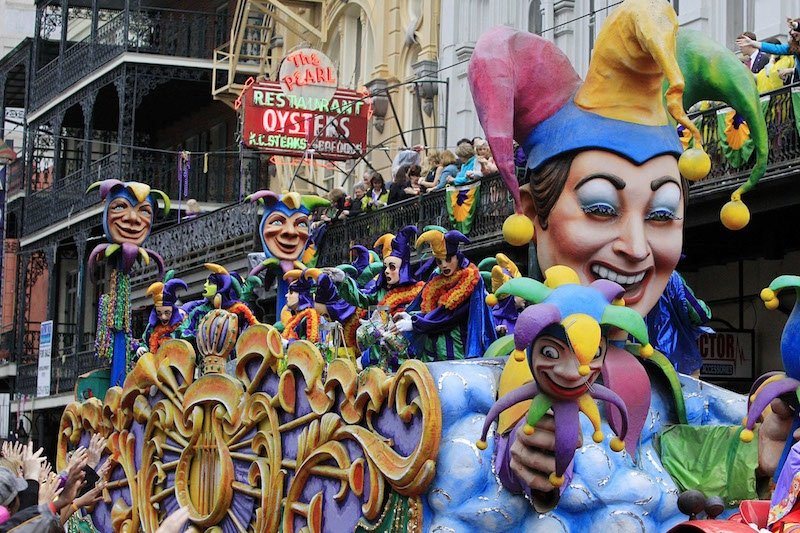 A late-winter carnival, the New Orleans Mardi Gras is famed for crazy costumed parades and energetic street parties. Most of the action takes place in the city's famous French Quarter: New Orlean's oldest and gayest neighborhood. Mardi Gras, also known as 'Fat Tuesday', is the climax for these masked balls and is the biggest day of celebrations. For 2019, the official Mardi Gras Fat Tuesday will place on March 5.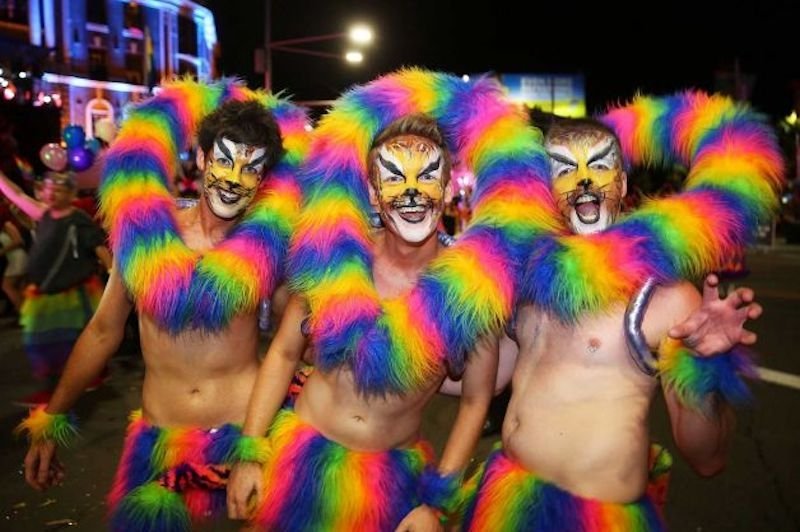 Another highlight of the parades is the toast between the King of Carnival and the mayor of New Orleans. This is the official beginning of Mardi Gras and attracts an enormous crowd. Dressing up is expected at New Orleans Mardi Gras, so if you're going to go, make the effort and put on your best costume. Enjoy! 
What? Winter Party Festival Miami
When? February 27 - March 5 
For an entire week at the end of February, you can enjoy one of the best parties to hit Miami, Winter Party Festival. The line-up of music, dance, and community events is produced with the intention of raising critical funds for the LGBTQ community.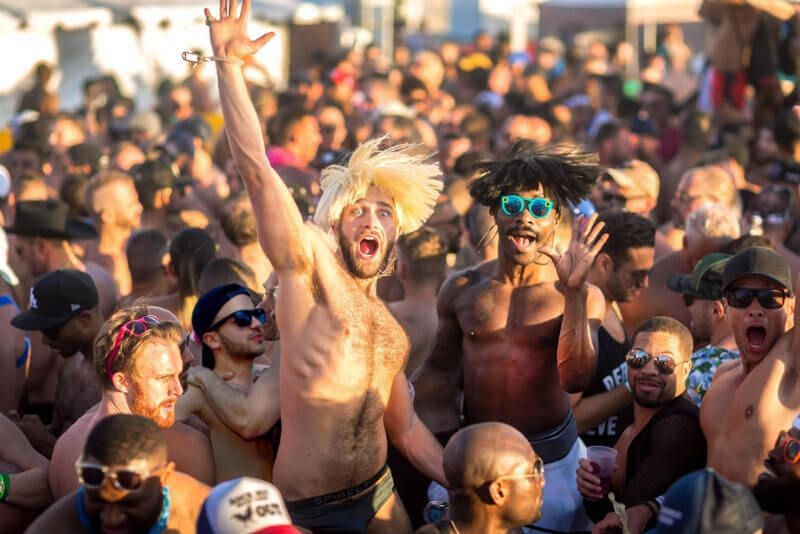 ©Facebook/Winter Party Festival
Since its humble beginnings in 1994, Winter Party Festival has evolved into a hugely popular event that attracts party revelers from across the globe. As per usual, you can expect an impressive line-up of live performances alongside internationally-renowned DJs.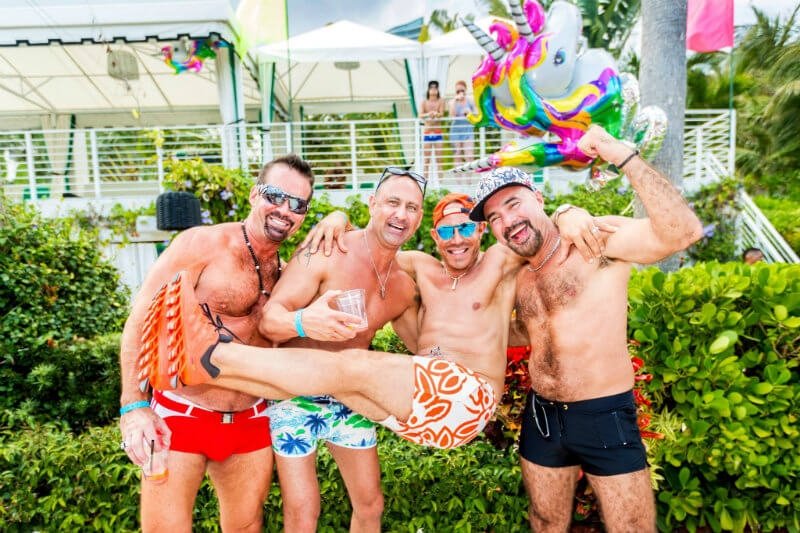 ©Facebook/Winter Party Festival
Highlights include the Beach Party which will be hitting the sands of Miami Beach on Sunday, March 3, and the Action! Finale, which will be closing the spectacular festival on March 4. So turn the heat up this winter, do your bit for the LGBTQ community, and get ready for one incredible and memorable week-long party in Miami Beach.  
What? Miami Beach Gay Pride
When? April 1-7  

Miami has some of the best beaches in the world, so it makes perfect sense that Miami Beach Gay Pride is held there. This will the 11th edition of Miami Beach Gay Pride, so we're confident the organizers know a thing or two about throwing a decent party. Expect the usual activities: the annual parade and festival, live music and entertainment (lineup TBD), food and drink vendors and family-friendly play areas.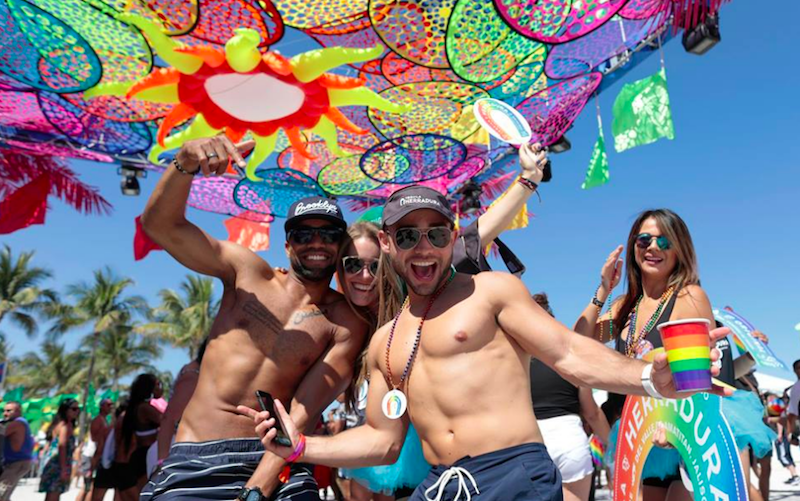 Saturday will feature a beach party with world-class DJs, entertainers, refreshments and over 100 community booths (and lots of guys making a splash in their Speedos!). The main parade kicks off at midday on Sunday April 7, 2019. The whole Art Deco district of Ocean Drive will be shut to traffic, allowing the floats to pass and the crowds to gather and celebrate.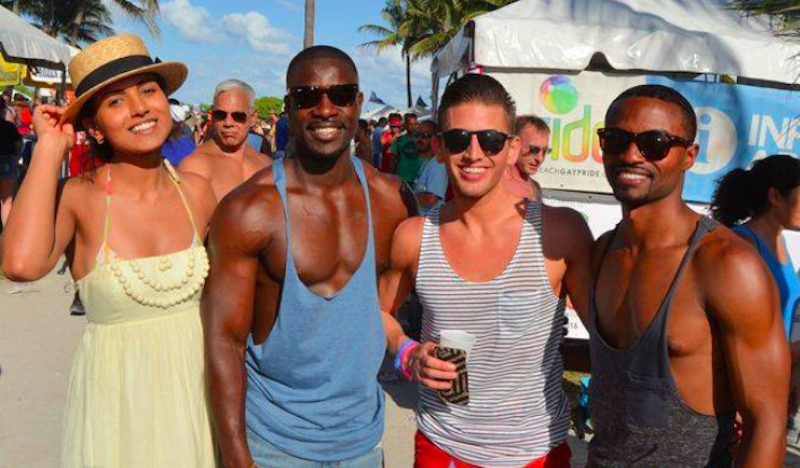 A combination of great activities and the beautiful weather - April temperatures in Miami can hit up to 28°C - means the LGBTQ community from around the world are flocking in ever-increasing numbers to Florida for Miami Beach Gay Pride. And if you can't make it that week, don't forget Winter Party Miami, running February 27 - March 5. Approximately 10,000 participants from all over the world will gather. 
SOUTH AMERICA
What? Rio Carnival
When? March 2-9
Rio Carnival is one of the biggest events in the Pride calendar, and something that everyone should experience once in their lives! Although Rio Carnival is not specifically a gay pride event, don't worry: the queer presence is strong.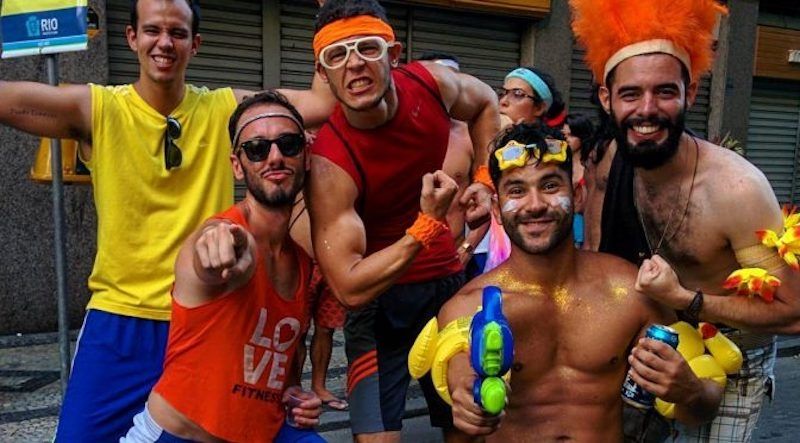 Rio de Janeiro's Carnival is the world's largest, hosting around two million revelers per day, around 400,000 of them foreign (and many of them gay!). Aside from the main Samba parades and events, there are stacks of specific gay parties at Rio Carnival, including gay blocos (block parties), nightclub events and parades.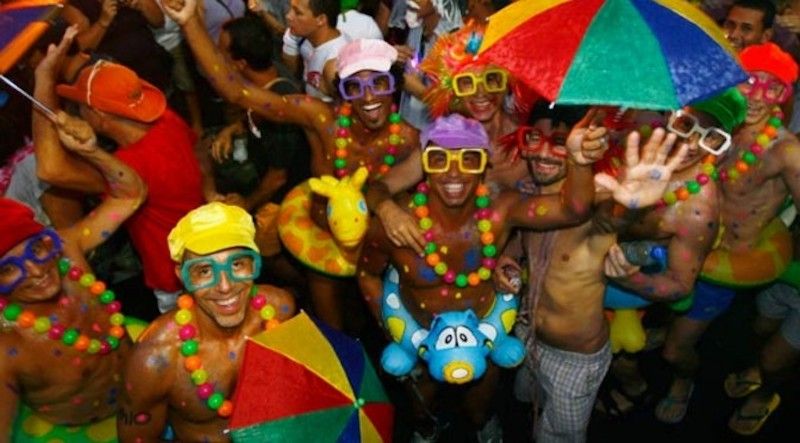 The oldest street carnival in town is the Banda de Ipanema. In Carnival weekend, the parade - regularly attracting audiences of 50,000 - makes it way past Ipanema gay beach on Saturday and Monday, heading to Rua Farme de Amoedo. This parade ends in a huge, thronging and very sweaty – not forgetting super sexy – street party.

Several of the big circuit gay parties put on huge nights at local clubs. In Rio de Janeiro, the weather is hot and, so the saying goes, the people are hotter. The Rio Carnival is a perfect time to visit this South American city: expect an out-of-this-world adventure!
AUSTRALIA
What? Sydney Mardi Gras
When? February 15 - March 3
Are your ready to go down? Down under, that is! Sydney Mardi Gras is the largest gay party in Australia and one of the biggest dates in the LGBTQ Pride calendar worldwide. Indeed, the event attracts thousands of partygoers every year.


In fact, Sydney Mardi Gras is spread out over three weeks. In 2019 you can expect the main Parade, the Fair Day (a free family-friendly carnival), queer art, the Sissy Ball (voguing showdown party), circuit-style parties, talks, films, and a whole lot more… Sydney Mardi Gras really is an event where the whole LGBTQ community is celebrated and embraced. Indeed, there are literally hundreds of events going on, to suit all styles.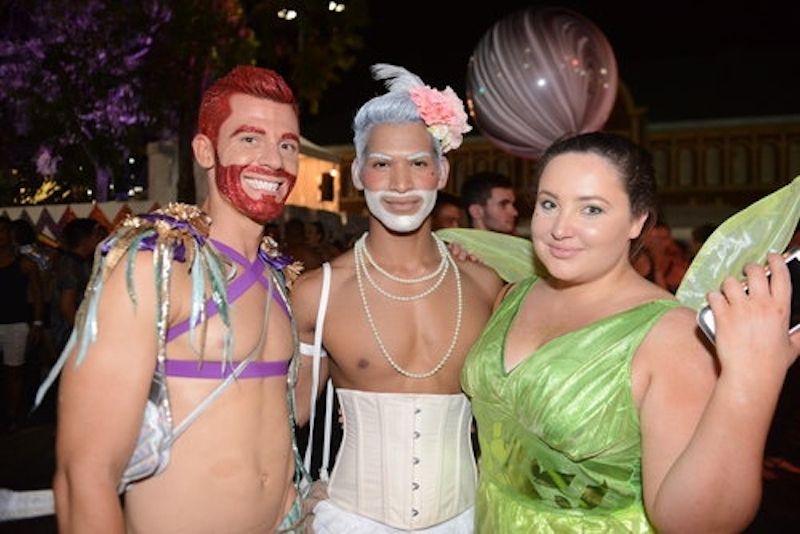 Of course, the main attraction is the Sydney Mardi Gras Parade. In 2019 it will take place on Saturday March 2 from 7pm. This year's will be the 41st anniversary Parade, so get ready to celebrate. As per usual, you can look forward to a smorgasboard of floats along with thousands of party punters.  

The Parade really is a wild and colorful extravaganza that brings Sydney to a standstill. Of course, being summer in this part of the world at this time, the Parade will help to push the temperatures higher than they already are! ●


Love this? You might also like The Top 10 European Gayborhoods