Auckland has great nightlife, but this part of New Zealand also boasts great wilderness, nature and outdoor activities. Our host there, Tim, loves to welcome gay travelers and share with his guests the beauty of his country and his own stories. Explore the world. Experience your pride.
What's it like hosting for the gay community?
We've had such a great time and have made many friends from all over the world, many of whom we are still in contact with. We have invitations from guests to visit them in Seattle, London, Texas and Holland.
Do you enjoy spending time hanging out with your guests?
I love sharing, whether it's my home or my stories. In fact, it's my favourite part of hosting; chatting with new people and making new friends, learning from their experiences. Oddly enough, more than half of our visitors have been from Seattle: some young, some old, all of them with amazing stories and insights.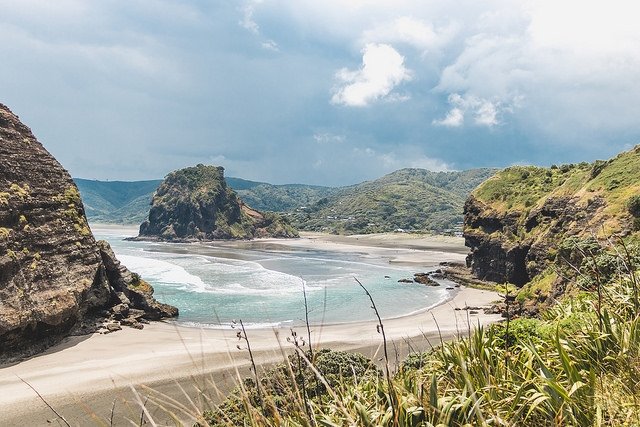 What are the main things your guests love doing in Auckland?
Where we are situated, guests come primarily for chilling in the tree-lined suburb, which is walking distance to restaurants and several beaches, including the nude beach. With gorgeous views over the ocean to the city in the distance, some guests hardly feel the need to get out of the Jacuzzi! The city is a 20-minute drive if guests want to catch some nightlife. Auckland is a very vibrant and bustling city at night.
What's your best memory of a guest?
Ben, from Seattle. We got on so well that he spent most of his holiday staying at the house and chatting with us. Ben, as well as other guests, are among those I now can call friends. We always keep in touch through social media.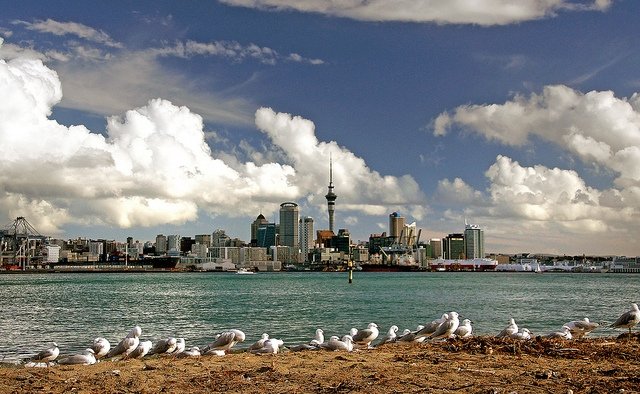 © Flickr/Bernard Spragg. NZ
What have you learned since you started hosting?
People get the concept of misterb&b. They understand that they are living in my home and are always courteous and respectful of that. misterb&b creates a simple understanding of what is expected from both host and traveller.
What's the nicest thing a guest has ever done for you? Do they ever bring you gifts?
My guest Charles arrived at the door bearing pastries from the bakery up the road: a hand-heart moment!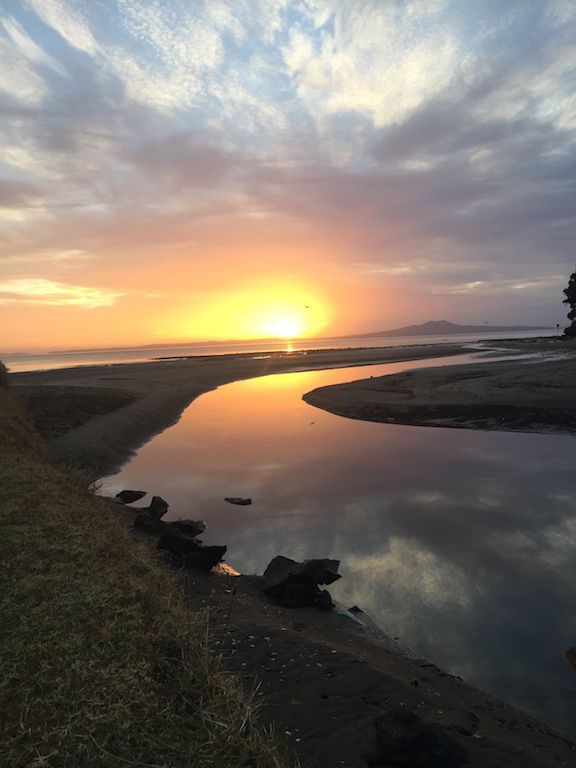 What makes a perfect guest - or host?
Boundaries, on both parts. Guests should respect the rules of the home and the host should treat each guest as an individual. Some guests want a lot of interaction, while some just want to be left to themselves. Some need a lot of assistance and advice on the city, while other grab their GPS and go! ●

Thinking of visiting Auckland? Check out our City Guide and Events for this amazing gay city!