If you live in the Northern Hemisphere, the idea of getting your best pair of shorts out and laying in the sun seems unheard of. In the Southern Hemisphere, however, it's a different story. In countries such as Australia, the last vestiges of the cooler months are finally thawing out, making way for some summer loving! While it's not quite summer Down Under, it doesn't mean you shouldn't start planning your dreamy gay travel. Australia is teeming with plenty of cities and towns that are ideal for a summer gaycation, and here we've rounded up our favorite six. So go on, grab your best floral shirt, head to one of these dreamy destinations, and celebrate the turn of the season with misterb&b.
Melbourne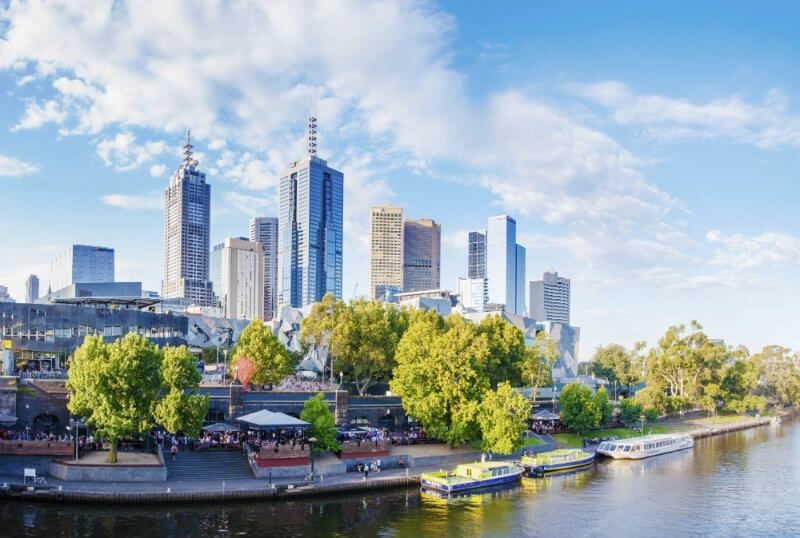 Melbourne is affectionately referred to as the culture capital of Australia, and with its multicultural food scene and excellent fashion and arts industries, we couldn't agree more. While Melbourne can turn on the chill during winter, spring and summer give way to a temperate climate that's perfect for a gaycation. While you might be distracted by Melbourne's charming laneways of coffee shops and restaurants, the city is also home to a lively LGBTQ scene.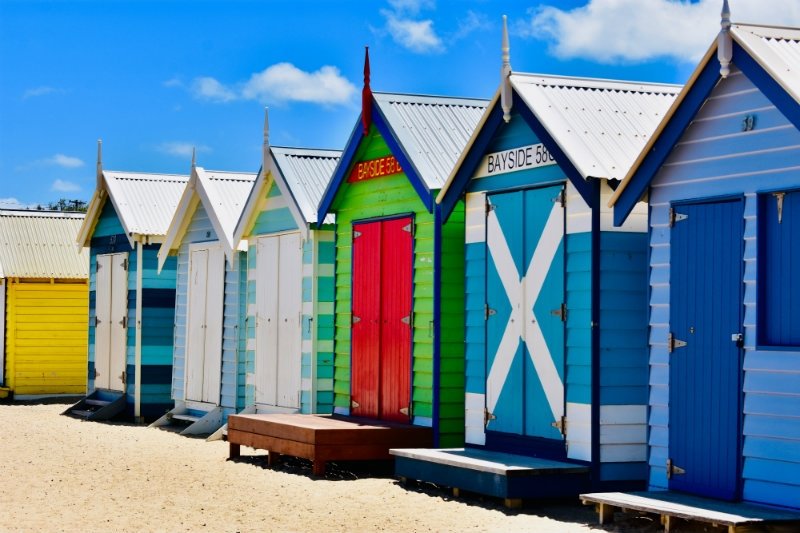 Melbourne is both geographically and ideologically split by the 'north side' of the Yarra River and the 'south side', with each side respectively having its own gayborhood. To the north, the inner-city suburbs of Collingwood and Fitzroy offer plenty of gay bars and clubs, while the south offers gay scenes in both St. Kilda and Prahran. If the weather permits, head a little further south to Brighton Beach, and enjoy some vitamin D at one of Melbourne's best beaches. The beach is also famed for its colorful bathing sheds.
Perth

Dreaming of a dose of sun for your summer holiday in Australia? Why not head to Western Australia's capital, Perth? Not only is Perth the most isolated city in the world, but it is claimed to be the sunniest city in Australia. It makes sense then that it is often referred to as the 'city of light'. While Perth may not have an LGBTQ scene which is as lively or robust as those found in Sydney or Melbourne, the city still offers plenty of options for the gay community.
Perth is famed for having some of the best beaches in Australia, so it comes as no surprise that there's a couple of gay-friendly beaches thrown in the mix. We recommend dropping towel at North Swanbourne Beach, which is a popular clothing-optional, gay-friendly beach just a 20-minute drive from Perth's CBD. Back in Perth, gay life can be found in both the CBD and hip inner-city suburb, Northbridge.
Hobart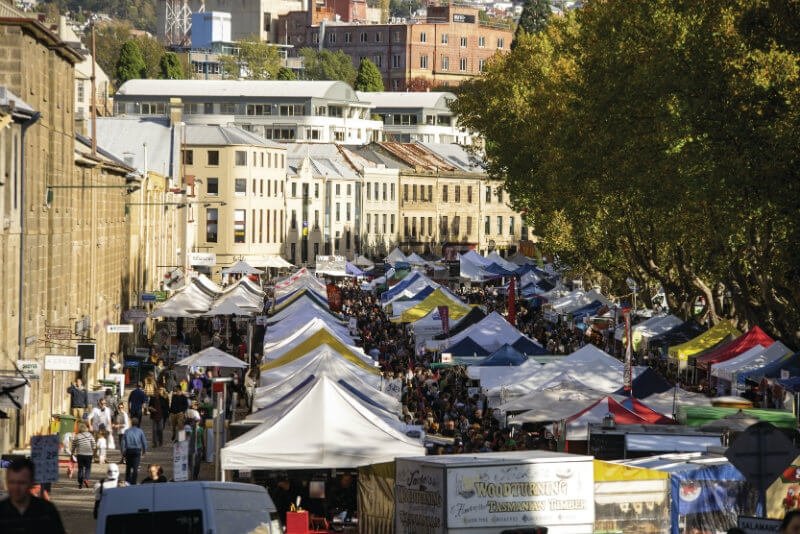 ©Salamanca Market: City of Hobart and Alastair Bett
Hobart is the capital city of Australia's charming southern state of Tasmania. While Tasmania was the last Australian state to decriminalize gay sex as late as 1996, the Apple Isle (as it is often referred to) has made leaps and bounds in terms of LGBTQ rights and recognition towards the community.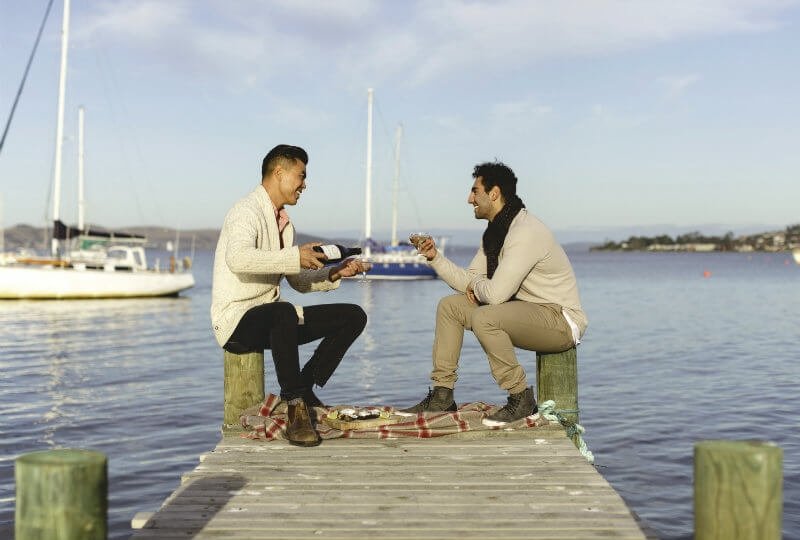 ©Seafood on the Jetty: Samuel Shelley
If you are looking for a relaxed Spring gaycation without too much partying, Hobart is your ideal solution. The city's small size makes walking everywhere a cinch, and its rich gastronomic scene ensures you'll be left at no shortage when it comes to finding the perfect meal. Hobart is also home to one of the country's most iconic galleries for modern art, MOMA.
Sydney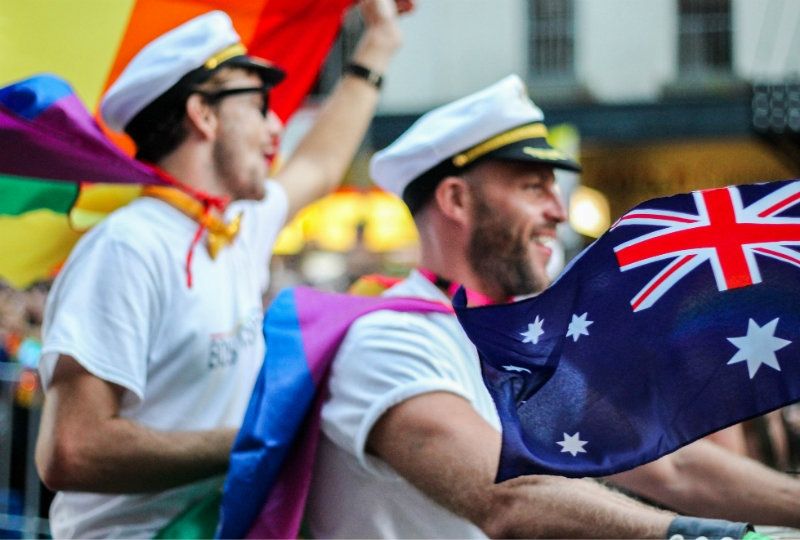 Revelry at Sydney Mardi Gras
If you haven't already visited Sydney, you need to! Even though Australia's largest city is predominantly warm throughout most of the year, summer is the perfect time to soak up what this city does best, the outdoors. While Sydney's biggest claims to fame may be its picturesque harbour, Opera House, and Harbour Bridge, this colourful city is also home to Australia's largest LGBTQ community.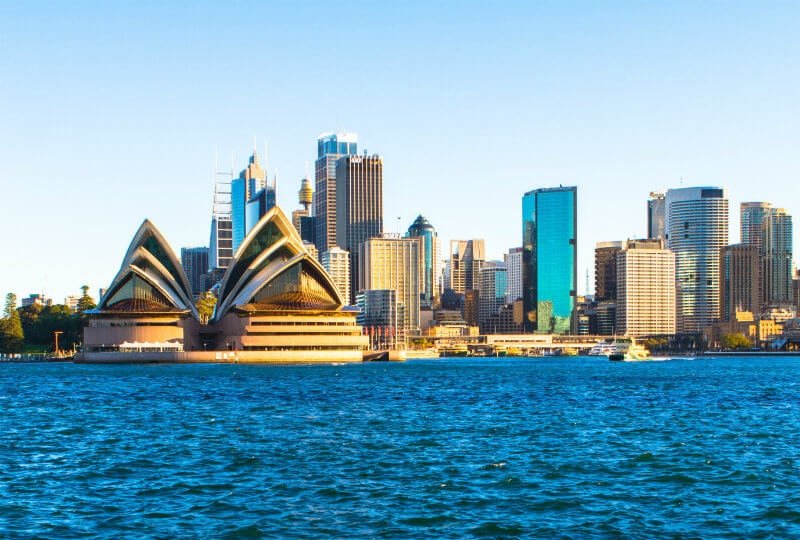 While the majority of Sydney is very gay-friendly, most gay life can be found on and around Oxford Street - a long stretch of road that runs from the CBD through the suburbs of Darlinghurst and Paddington. In fact, the Australian Bureau of Statistics' census data revealed early this year that Darlinghurst was Australia's 'gayest' suburb, with one in five couples being of same-sex. And during the summer, what better place can you soak up some sun than on iconic Bondi Beach?
Palm Cove
If Winter has left you with a hankering for some sun, sand, and warmth, we suggest heading north for a tropical getaway to Australia's Sunshine State, Queensland. This large state is home to plenty of charming coastal cities and towns, but for something a little luxe, we recommend a stay in Palm Cove.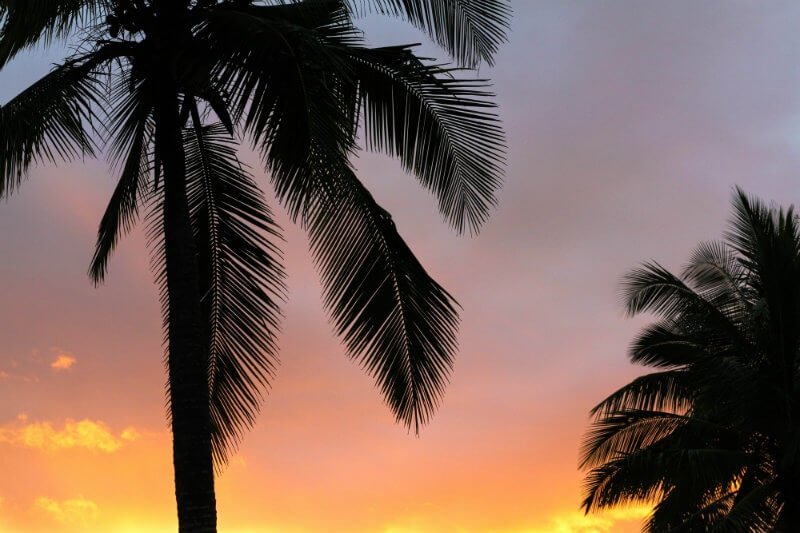 Located just outside of Cairns, this palm-studded paradise is going to make you forget Winter had ever come. Spend your days lounging by the beach, before digging into some local seafood in the evening. While Palm Cove does not have an active gay scene, nearby Cairns offers some LGBTQ-friendly venues, as well as its annual Cairns Tropical Pride which takes place in October.
Byron Bay
We couldn't compile a list of top gay summer holidays in Australia without including iconic Byron Bay. Positioned on the northern tip of New South Wales, this coastal town continues to attract travelers anytime throughout the year. If you fancy a session at the town's famed beach, however, summer is a perfect time to visit.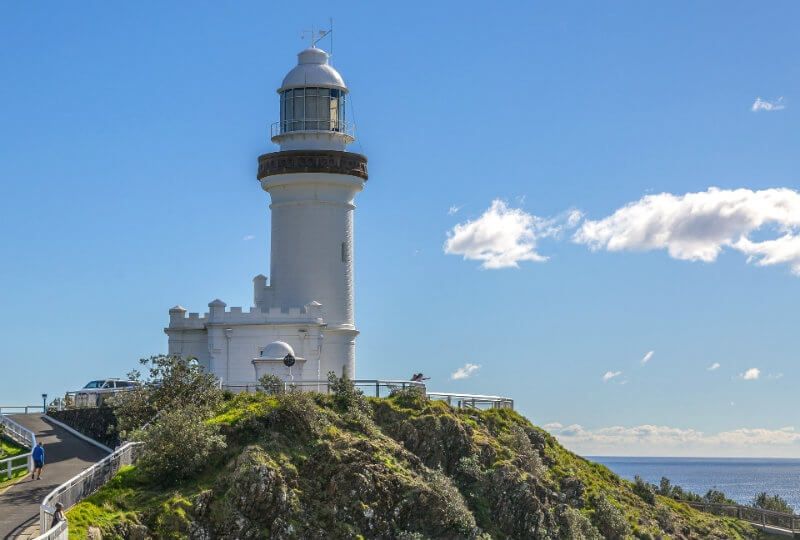 While Byron Bay is not specifically an LGBTQ hotspot, its generally open and tolerant attitude make it a top place to visit for a beach-inspired gaycation. Additionally, the nearby in-land town of Lismore is host to several gay-related events, which are all curated by local organization, Tropical Fruits.
Got plans for NYE? Sydney features on our list of Top Gay NYE Parties for 2019