When it comes to romantic getaways in Canada, the options are endless. While people may complain about the country's bitter winter, the cold season is the perfect time to venture on a dreamy gaycation with bae. Just picture yourself snuggling up beside an open fire with a glass of red wine in hand, watching the snow gently fall outside. To inspire you to finally go on that winter vacay, we've bundled up the toastiest-looking misterb&b apartments in Canada to help you thaw out those frosty blues. Which one will you be staying at this season?   
Toronto 
Toronto can best be described as a melting pot. The largest of Canada's cities, this thriving metropolis is home to many different communities, which add a unique and diverse aspect to the city. The majority of gay life can be found in Toronto's downtown gayborhood, The Village, where a host of LGBTQ bars and clubs will keep you entertained for the evening. When things are getting just that little too cold outside, head home to Nick's place, and forget that winter in Canada ever came. This place will make you feel as though you've entered a sanctuary thanks to its comfy furnishings, warm color palette, and one super-inviting hammock! Could things get any more romantic? We think not!
Montreal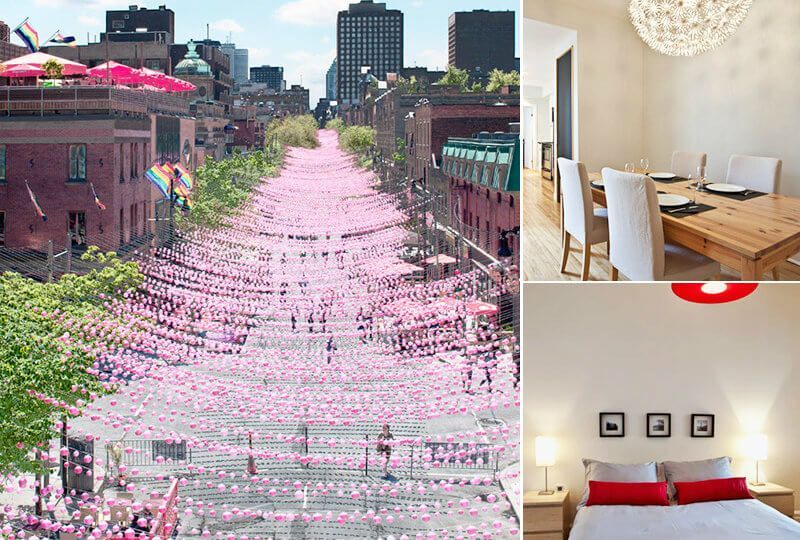 In terms of top Canada getaways, Montreal is a favorite. While the city sure knows how to turn the cold on, its lively LGBTQ community keeps things more than hot throughout the year. You can get your dose of queer in Montreal's gayborhood, The Village, with the majority of bars and clubs peppered along Rue Sainte-Catherine. After you've had one too many cocktails on the town, retreat to Xavier's place. His light and airy apartment comes with all the essentials for a cozy winter stay. Think plush furnishings, a large tub, and a fully-equipped kitchen which simply beckons a night of cooking at home with your loved one.
Quebec City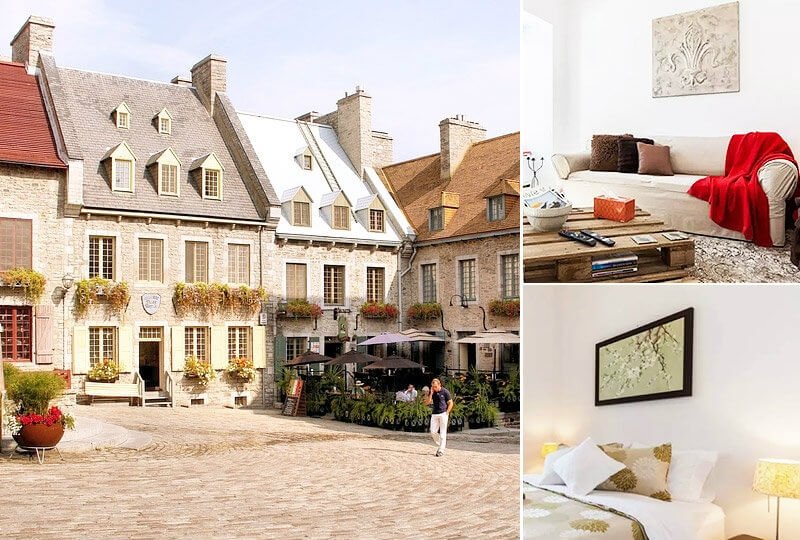 When you visit Quebec City, you could easily be forgiven for thinking you had arrived in a quaint city of France. The capital of Canada's French speaking Province, Quebec City may sometimes fall in the shadows of its larger, livelier Quebeçois sister, Montreal. But that doesn't mean this charming city can't show you a good time. While it doesn't have a designated gayborhood per se, you can find various gay venues lining Rue St. Jean. Once you've had your dose of fun on the town, unwind back at Gilbert's toasty apartment. If you're looking to fight the winter blues with some warmth, this is THE place to be. Think plenty of cushions and blankets, two luxurious Queen beds, and even a basket of slippers to choose from - bliss!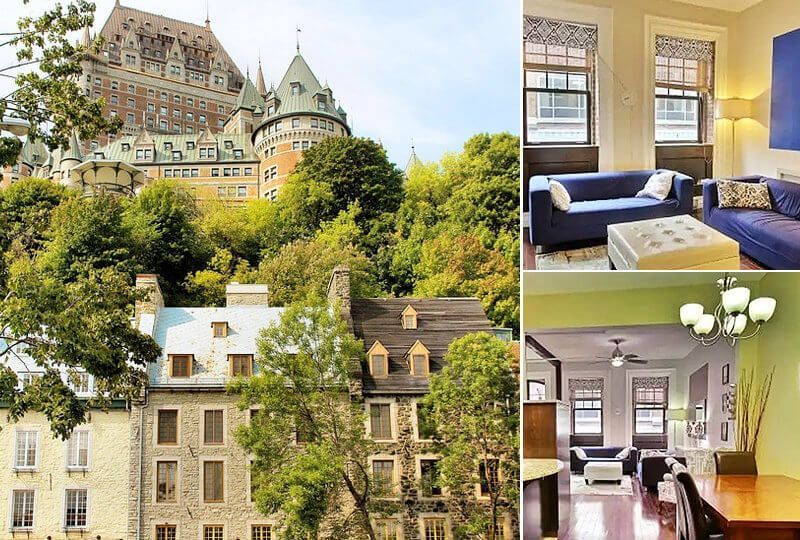 We were so sold by the dreamy apartments in Quebec City, that we couldn't just choose one. Daniel's place is also ideal for a romantic getaway in Canada thanks to its decadent furnishings and decor that will never make you want to leave. We're talking wooden floors, comfy lounges, and one fully-equipped kitchen that's ideal for a feast at home. What's even better is that Daniel's apartment is just a ten-minute walk from Quebec City's Old Town. Although let's be honest, you'll probably never want to venture outside once you've seen Daniel's place!
Vancouver 
While most of Canada's action tends to be on the East Coast, Vancouver certainly proves that the West Coast also means business. The scenic city is very open in terms of its LGBTQ scene, and you can find all the action in Davie Village, the city's gayborhood. Grab a tasty cocktail at 1181, the settle in for the night at Dave's. Dave refers to his place as an artist's apartment, and from the impressive collection of artwork and antiques scattered throughout, we can understand why. Just minutes from Stanley Park and Davie Village, this apartment puts convenience at the heart of the guest experience.
Ottawa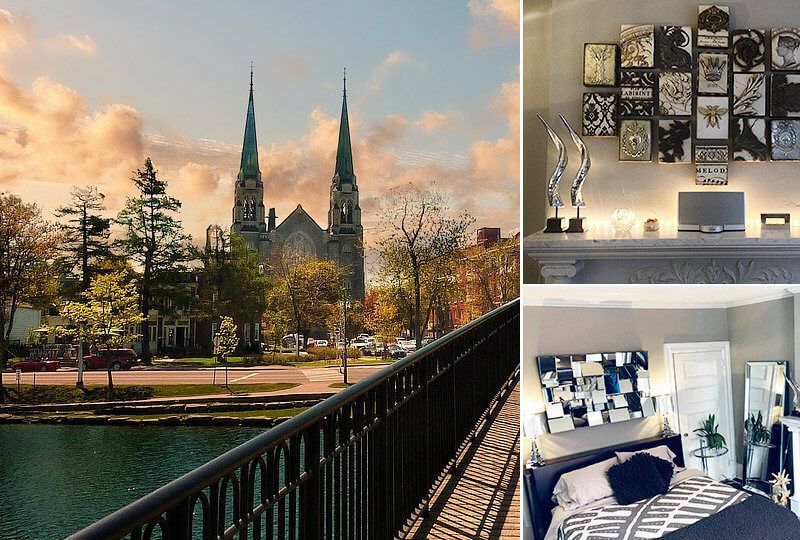 Ottawa is one of those cities which is great for a winter getaway with bae. While not as vibrant as Toronto or Montreal in terms of LGBTQ life, Canada's capital offers a laid-back lifestyle along with a friendly local community. On top of this, the city is making leaps and bounds as far as developing a gayborhood, with plenty of gay establishments opening up along downtown Bank Street. But remember that this vacay is all about a cozy winter experience, and you can have just that with a stay at Jesse's. This boutique-style apartment offers scenic canal views along with a Queen bed, an open fireplace, and soft furnishings that are sure to keep you feeling snug.