Saad is a fun and dynamic host from Istanbul. This great and ancient capital has a rich history and a plethora of cultures within the one city. Whether you come for the feta or for the history, Saad explains how the changing attitudes of Istanbul make it a great LGBTQ destination today. The region connects Europe and Asia, and promises to acquaint you with interesting locals. This booming city is always a good idea no matter whether you come as a group, a couple, or a solo adventurer. Explore Istanbul. Experience your pride.
What does hosting for the gay community mean to you and why did you become a host?
When I first found out about misterb&b, I was very excited to be involved. Being a part of an international gay community makes me feel like I am supporting our cause, and helping to build and develop our own culture. Maybe my part is only small, but being able to provide a safe, comfortable and welcoming place for every traveler I host means a lot, and I hope this can make their trip more enjoyable and easier.
It was the idea of meeting new people from different nationalities and cultures that interested me. The experience of sharing part of your life with new people and socializing with them definitely intrigued me, and it was this which made me want to become a host. I always like to be surrounded by people, have little chats, and grab a bite or a drink and exchange interests and experiences in life. The best part of being a gay host for gay travelers is the feeling of freedom for both sides; there is no place for judgment or hesitation when it comes to revealing who you are.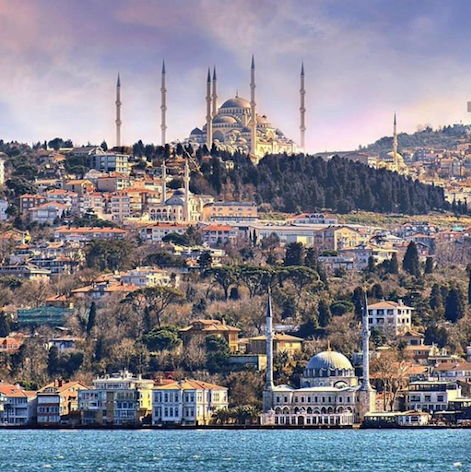 What is your level of interaction with your guests: do you hang out with them, do you show them around?
I am a very social person, and I like to make friendships - especially with someone who is staying in my own place. Therefore whenever I have a guest, I try to have a friendly chat with them and offer to show them around or take them to specific places. Sometimes I also like to have a meal or drink together, and exchange social media contacts. However, I try as much as possible to make sure that my guest is open to these kind of interactions.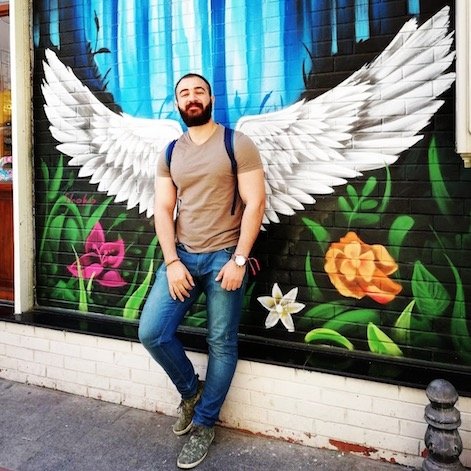 Tell us about some interesting people you have met through misterb&b
I have met some extraordinary people during my experience being a host. There have been writers, musicians, teachers, etc. and each person has carried a very interesting story with them, creating a very nice connection between us.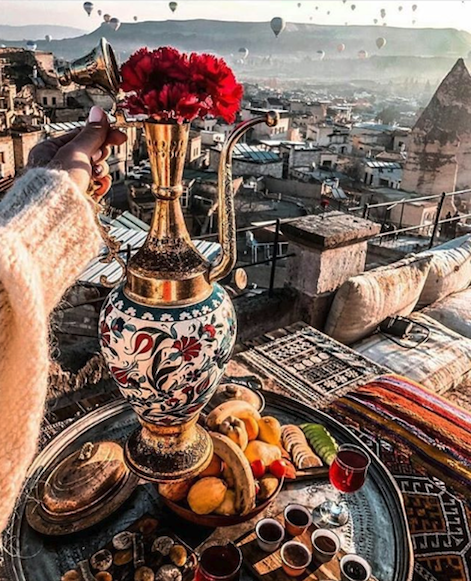 In your opinion what attracts guests to your city
Generally, people who visit Istanbul are interested in the culture as Istanbul is one of the oldest cities and it has a long, full history. The beautiful thing about Istanbul is that it is a mix between the cultures of the East and the West. It is in a very special geographical location (half in Europe and half in Asia), with 20 minutes to cross from one continent to the other in the same city. This is clearly something that makes Istanbul very unique.
What is your best memory of a guest?
I had one guest who I really got along with, and spent a lot of time with. I took him to my friend's house gathering, and we played cards and drank wine. It was a very nice moment that we spent together. Still to this day we are talking and tagging each other in memes :).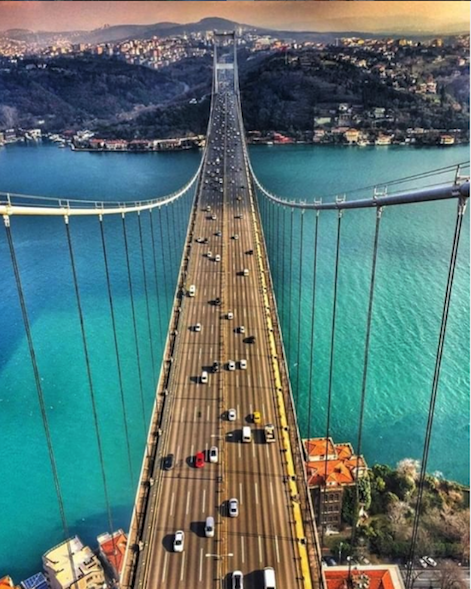 Do you feel more involved with the LGBTQ community since you started hosting?
One of the main reasons I wanted be part of this experience was because it gave me the feeling that I was helping the whole LGBTQ travel community during their visit to Istanbul. Helping them not only by hosting, but also by giving them advice and recommendations, and being there for them if they ever needed any kind of assistance. And it is an amazing feeling that maybe they will remember me every time they hear or mention Istanbul.
What's the nicest thing a guest has ever done for you? Do they ever bring gifts?
Some of my guests have brought me gifts from their homelands, like fridge magnets or wine which I consider a very generous initiative. The nicest gift was from a guest who sent me a Christmas present after he returned to his homeland, the UK. That meant so much to me. It is people like this who have made feel very blessed and loved, and I am so happy that I have had the chance to meet them and that they have let me be a part of their lives.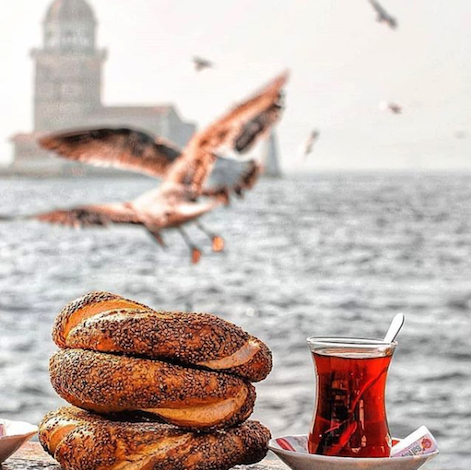 Do you keep in touch with your guests or have any of them ever come back to stay with you again?
Most of the guests have stayed in touch with me, especially on social media. Some of them have become close friends of mine, and we are sharing our daily lives with each other regularly. I have also had some guests who have come back to stay with me again, and there are also some who plan to come back. Actually, most of my guests have promised to return as they loved the city so much, or they didn't have enough time to see all the places here. After all, Istanbul is a very big city and there is a lot to see. 
How has hosting impacted your life?
Hosting on misterb&b has given me a lot of experience interacting with other nationalities, cultures, race, religion, and mentality. I have learned a lot about how to live in peace with people no matter what the differences are between me and them. I have also learned how to trust people, especially with your own property and also how to make them trust you.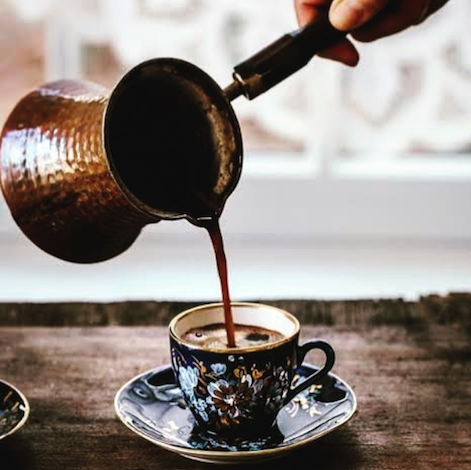 Give us 3 reasons why you recommend hosting on misterb&b
1- Safety: misterb&b provides safe, comfortable and secure accommodation. They are very careful about having trustworthy hosts and they acquire all necessary information from them to guarantee safety for the traveler.  
2- Affordable: the main idea of misterb&b is not income. It is more about the experience of feeling and being welcome in the place you are staying in. So most of the hosts are offering reasonable fees because their main purpose is to help the LGBTQ community, and provide gay travelers the best experience during their trip.
3- Quality: through misterb&b you will find amazing places to stay. Wonderful flats and houses, which are clean, modern, cozy and centrally-located.
Why should a guest stay with you?
The best thing about my place is the location, as it positioned in the center of the city, meaning you can reach anywhere within 30 minutes maximum. All kinds of public transportation are also within walking distance. On top of this, the neighborhood is considered the most gay-friendly one in all of Istanbul. Additionally, the flat is fully equipped, cozy, super clean and comfortable, and you will be able to find everything you need during your stay.
As a host, I will be there for you from the moment you check in until you check out. I have never had a problem with an early check-in or a late check out. My priority is to make you feel at home and provide you with the best hospitality. I will also give you top recommendations and advice about the city. You will be also be provided with the environment you desire. If you want to stay in your room or you want to chill in the living room, talking, singing, watching TV, or chatting, you are free to feel completely at home.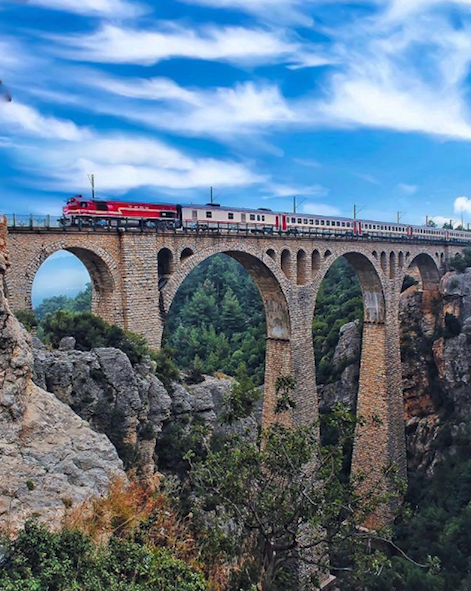 What makes a perfect host - or guest?
Firstly, I would prefer to say that I am always trying to be the perfect host. I try to do this by providing all the information needed to the guest before their arrival. I also make sure that the place is available, clean and everything is working perfectly for their stay. 
Welcoming them and giving them all the necessary information is also important. Answering all their questions with sufficient answers is priority, and even if I don't have the exact answer I will do my best to help them find a solution. And of course I make sure that they are having a comfortable stay, and nothing is disturbing them. It is also important to be respectful and friendly, and try to understand their needs and address them accordingly.
I always offer to show them around, and even if they turn me down, I totally understand their wishes without holding any hard feelings. I also ensure that I am always there for their check out time in case they need any further information or recommendations. And finally it is good to always leave a review so you can help the travelers, hosts, and misterb&b develop this amazing accommodation experience.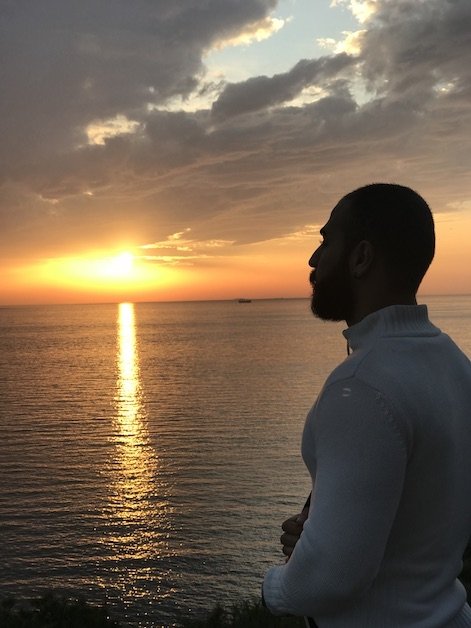 Thinking of visiting Istanbul? Check out our Accommodations and Guide for this great gay city!  

STAY SOCIAL!
Don't forget to add us on Instagram, Facebook and Twitter. Follow us for exclusive content, special offers and to share your travel pictures using the hashtag #ExperienceYourPride. We love seeing what you get up to on your misterb&b vacation and we'll share the best pics with our global LGBTQ travel community!