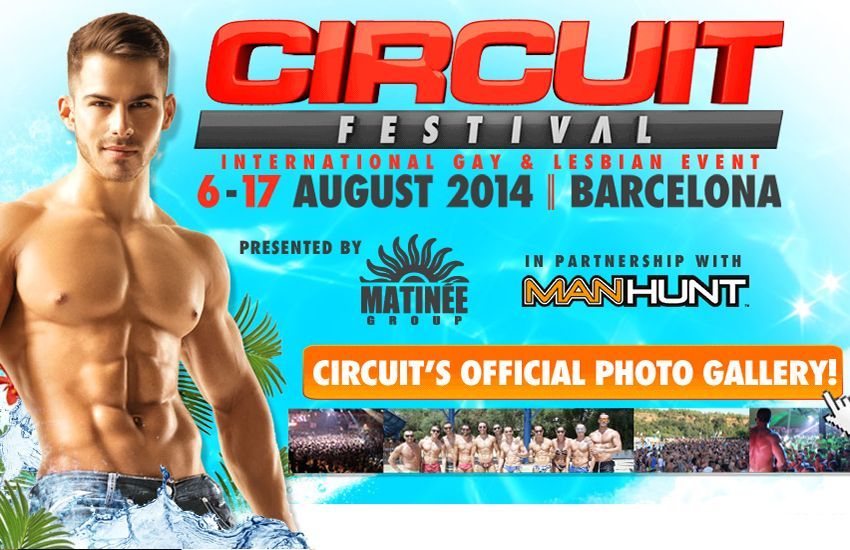 This will be next summer's largest gay gathering. Like every year, tens of thousands of gays will converge on Barcelona for 10 days of beach fun and wild parties.
The dates have already been confirmed for several months: the 7th Circuit Festival will take place from August 6 to 17. For the moment, no other details on the artists, performers or parties. One thing though: the one and only Waterpark Day will be held Tuesday, August 12.
Here's the 2014 official video:
And we now know another thing : the Festival's 2014 poster ! And a slogan: "The Giant Returns" accompanied by a super sexy hunk. WE WANT SUMMER ALREADY!
Off to Barcelona this summer? For your accommodation, think of misterb&b's gay and gay-friendly apartments and rooms!
Explore the world. Experience gay hospitality.
Cozy apartments, private rooms and amazing homes: be welcomed by the gay community in over 135 countries
Apartments, rooms, homes: be welcomed by the gay community
Stay Social
Wherever you're headed, don't forget to add us on Instagram, Facebook and Twitter and share your travel pictures using the hashtag #ExperienceYourPride. We'll share the best pics with our global LGBT travel community! Share your host story or Local Tips about what to do in your city, and make a video to promote your listing. Interested? Then just email us at stories@misterbandb.com and we'll get back to you.
Book your next gay trip with misterb&b and be welcomed by our 210,000 hosts in 135 countries
Search now
By using this website, you consent to the use of cookies for analytics purposes
Join the global community of gay and allied travelers
Sign up for free
And enter to win a travel credit up to $500
Add your photo
Nice photo
It's very important to build trust while traveling or hosting. Who wants to be contacted by a total stranger? Please ensure your face can be seen clearly in your photo.
Please upload a photo to continue
Your account has been suspended for security reason. For further information, please contact our Trust & Safety team at trust.safety@misterbandb.com