What is the life like with hosting the gay community our short term rental service? Helder has so much to tell! His attitude of 'embracing the difference' and 'we are all the same' is inspiring and we love his story. 
I had the opportunity to hang out with guests, and it was such a great experience. I particularly remember that night when we went to Barrio Alto which is the party neighbourhood in Lisbon, we had a couple (or more) of drinks, talked to many people in bars and in the street, made a lot of friends, and later on we went to Trumps which is one of the best gay nightclub in Lisbon. On the way to the disco we even stopped to make pictures. It was a crazy night with amazing guests and so much fun!
I have met so many guys from all over the world, from so many different cultures. I remember my conversations with Karim an Algerian guy visiting Lisbon, and his life as a gay person in Algeria. I remember Luigi coming to Lisbon to find a job in my sunny city. I also remember Patrick a French guy who stayed for about 3 weeks and our talking about architecture and museums in the city. Each person I hosted was different, interesting, fun, lovely. I have been so lucky so far to meet and talk to all these guys, each one in their own way contributed to turn me into a better person!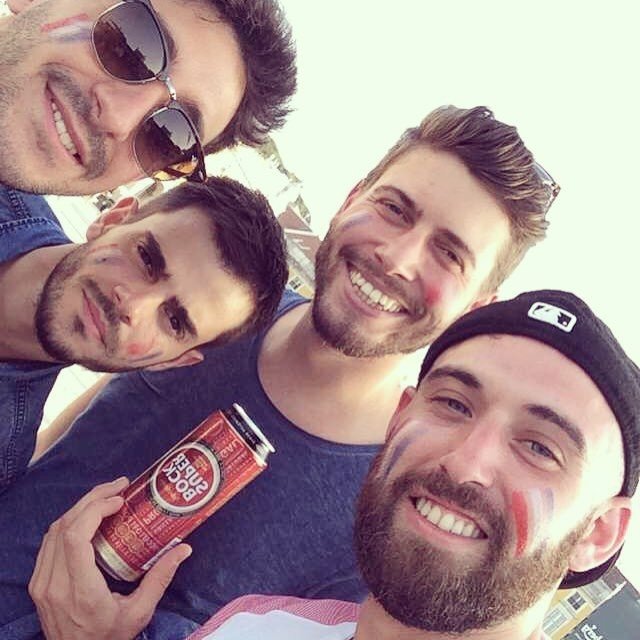 What is your best memory with your guest?
I remember that day when we went to the beach on a Sunday afternoon. We went swimming, sunbathing, and when we finally decided to come back to the hostel, we were trapped in a traffic jam, 2 hours to come back to our place, but we put some music on and we had a great time! I really felt like making friends on that day!
Best conversation I had was with an Algerian guy who told me about gay people in Algeria, which is a Muslim country. How they interact with each other, how they interact with the society and so on. And on that day I felt so lucky to be born in Portugal which is a super open-minded country regarding sexual orientation.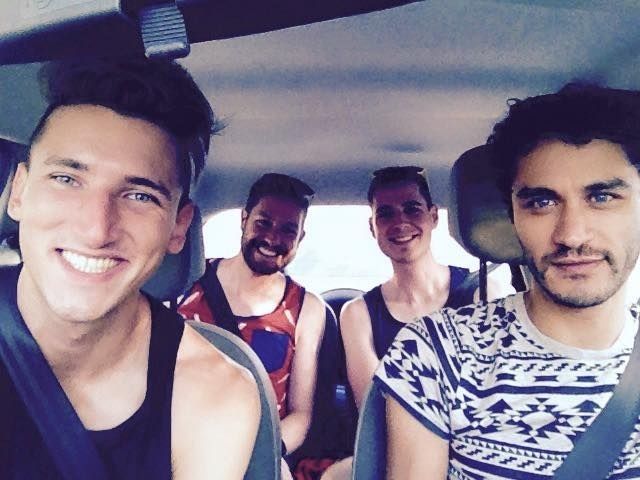 What is it like hosting for gay community? 
I honestly felt no difference between hosting a gay or a straight person. I am hosting people! But on the other hand, I felt that some of my guests felt more comfortable being hosted by a gay guy. They could share with me personal stories, and in a way I felt closer to them than other guests.
There are so many"types of gay guys", party goers, guys on an intellectual trip, guys looking for making friends, etc. Each guy I hosted was different, so it is kind of hard to answer this question. The only common point that I could find to them was the desire to make the most of their holidays, to enjoy life, and to spend good moments!
I think I am now an even more open-minded person than I used to be. I learnt to listen to people that I have never met. Share experiences. I learnt to take care of guest, to pay attention to any detail in my place to improve their experience with me.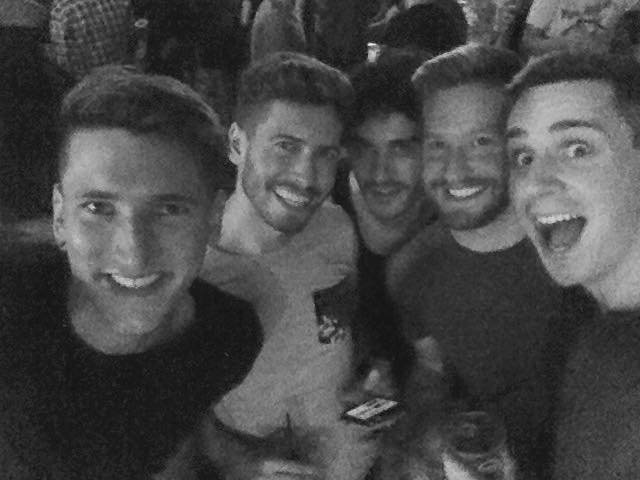 Heading to Lisbon? Check out Helder's listing on misterb&b
SHARE YOUR STORY!
We are eager to hear your adventure on misterb&b!  Share your travel/host story with us! Tell the world how to have fun in every corner of Earth! Shoot an email to support@misterbandb.com