Achilleas and João are passionate hosts. They invite you to come stay in Lisbon, a city that they love. Lisboa offers an open and diverse atmosphere that lends itself to LGBTQ travalers. They dare us to take a closer look at the booming Portuguese capital. Thanks to misterb&b, they are making friends and memories that they are thrilled to share with us. They both have big hearts and open spirits. Their insightful description of the host experience and life in Lisboa paints a beautiful portrait of this city that will leave you longing for a moonlit stroll listening to the sounds of Fado in the distance.
What does hosting for the gay community mean to you and why did you become hosts?
First of all I must say that I am fulfilling a dream by hosting on misterb&b. I always wanted to do something for the gay community in my country, so having my own gay guesthouse in Lisbon is a dream come true. I know how important it is to have those little details taken care of, because I travel a lot. So I practise what I preach and make sure my guests have the so important privacy they require, mixed with total availability on my side to socialize, give tips and accommodate their requests.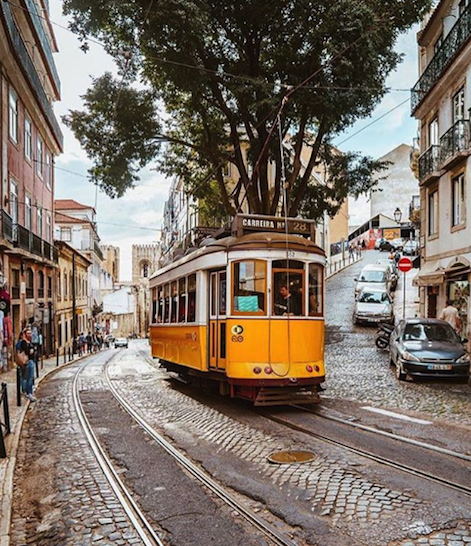 What is your level of interaction with your guests: do you hang out with them, do you show them around?
I live on the property with my amazing boyfriend so we are always available to ensure the comfort of our guests. I always respect their privacy but I am always available to have a chat, share a drink and show them around the city around if they want. misterb&b creates the perfect environment for one to be able to share such an experience. When I say that this is a dream come true I am not exaggerating.  
Tell us about interesting people you have met through misterb&b
I think I have pretty much covered the entire globe in terms of diversity of guests. That's what I love about hosting. You get to hear amazing stories, have really interesting chats, and learn that the world is pretty big, so that is all pretty amazing! I have hosted doctors, scientists, actors, famous ballet dancers, writers, singers, constructors and this description only scratches the surface. You can imagine how cool it is to have this variety of people in your house and share a moment of their trip and your life with them.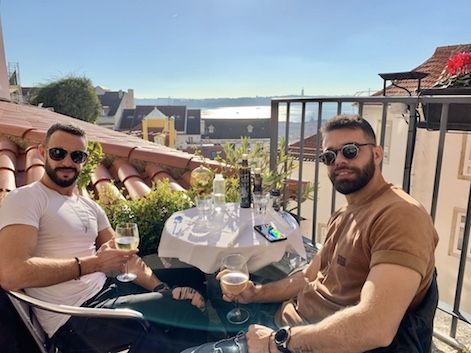 In your opinion what attracts guests to your city?
Lisbon is trending at the moment, that's a fact. From its world-class music festivals to websummit in November, the unspoiled beaches and amazing food and history; and from its architecture and heritage to the gay scene, there is just so much to enjoy and discover. La Movida of the city in general - it is a pulsating city and you have plenty to keep you occupied. For leisure or work, Lisbon offers incredible options to satisfy any taste. No trip to Lisbon would be complete without the famous pasteis de belem.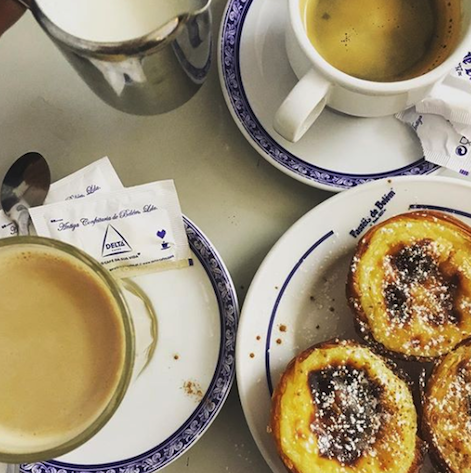 Your best memory of a guest?
A year ago I welcomed two guests from Canada, who shared a room for a week. They were best friends and they were hilarious - so much fun. We still keep in touch to this day. While in Lisbon I took them out with me and my friends, and we went for dinner and did some sightseeing. They really loved my little French Bulldog, so much so that one of them got himself a frenchie puppy once he returned to Canada. Plus, it was the same color as mine!
I also welcomed a couple who used the guesthouse setting for a marriage proposal. That was a very cool experience and I was extremely honored to have been a part of that. 
Do you feel more involved with the LGBTQ community since you started hosting?
Definitely! misterb&b has helped me realize that I am a pretty lucky guy to live in such an open-minded environment. Unfortunately, we have a long way to go in terms of achieving this openness on a global scale. Having hosted people from all walks of life has made me realize that nothing should be taken for granted! If I can make sure my guests can experience the freedom and acceptance of my country and treasure those memories, then I am a happy guy!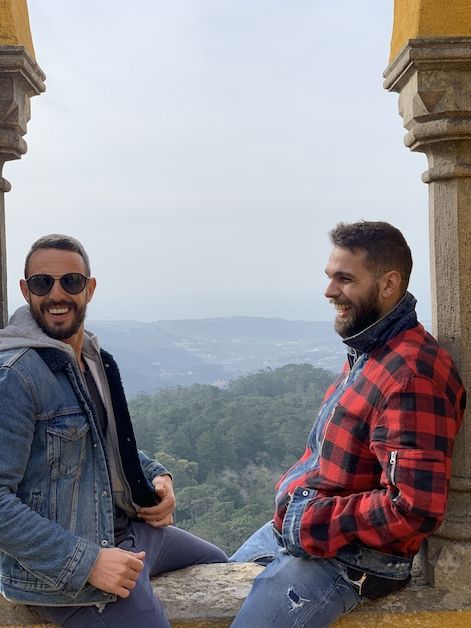 What's the nicest thing a guest has ever done for you? Do they ever bring gifts?
I recently had the most amazing guest, Travis from Atlanta. We share the same passion for aviation as he is a flight attendant, and I used to also fly for 10 years, so he brought me a first class amenity kit from American Airlines and a bottle of Tequila from his previous flight to Mexico. Many guests have given gifts which make me feel really happy and humble. I never expect anything but it is true that it adds to the human element when people come with a thoughtful token of gratitude. 
Do you keep in touch with your guests or have any of them come back to stay with you again?
Oh yes! I keep in contact with most of my guests. When they stay at my place we become instant friends most of the time. I have a few guests who only come to Lisbon if they can plan their trip around a stay at my place. That feels really stupendous and I think to myself that I might be doing something right! Haha :)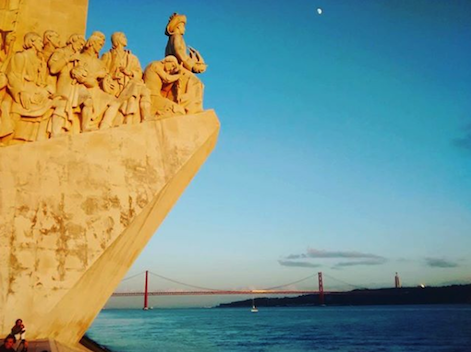 How has hosting impacted your life?
Hosting through misterb&b has given me a kind of personal development. I have been able to discover different cultures and people from all over the world. My understanding of my own culture and my place in the world has also changed. It's an ongoing development as everyone is different and everyone leaves their mark somehow. Being in contact with so many cultures makes me appreciate the world we live in even more, and the diversity that comes with it.
Give us 3 reasons why you recommend hosting on misterb&b
1 - Networking with all kinds of guests from around the world. It is always exciting and never dull.
2 - In terms of business, it is truly incredible to have this type of experience in which you get to adapt to each personality in order to satisfy a variety of needs and preferences. 
3 - Friendship! You get to make a lot of friends from across the globe. That is really life changing/I can think of very few opportunities that are as enriching as this one.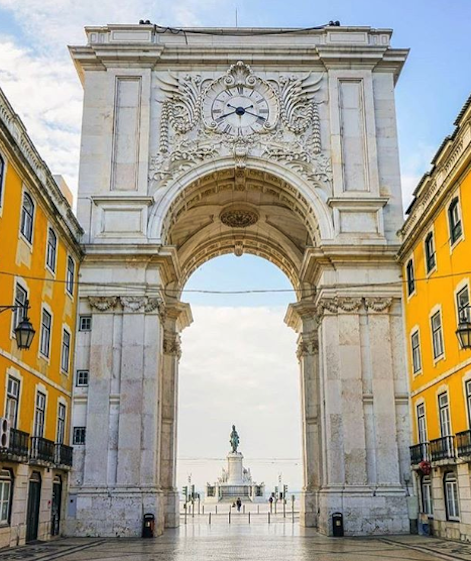 Why should a guest stay with you ?
First of all, in terms of location, I don't think there is a better place to stay in Lisbon. We are in between the two gay areas in Lisbon (Bairro Alto for drinks) and (Principe Real, where all the gay clubs are located). The property itself strives for perfection and we make sure we provide the best accommodation experience, from comfortable beds to luxury amenity kits. We also showcase local artists in our art gallery. All art is for sale, so you can take a bit of Lisbon with you. I love getting photos from guests on their return when they show me how they have hung the art they bought in Lisbon. And of course... ME haha! Because I will make sure I will give you the best tips to make the most out of your stay in Lisbon! I truly feel implicated in the happiness of my guests. I am proud of my city and I want to send the best image possible of Portugal to my guests.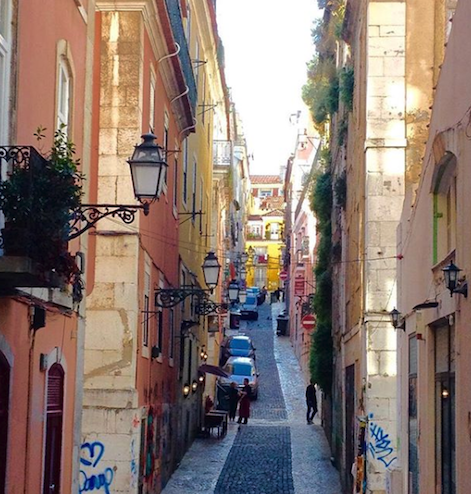 What makes a perfect host - or guest?
To be a great host, communication is key! Respect and willingness to provide a good experience also goes a long way! What I expect from guests is to take care of the space, respect the fellow guests and maintain honest communication. When both sides come together with good intentions the only possible result can be positivity. :)
Thinking of visiting Lisbon? Check out our Accommodations and Guide for this great gay city!