Lisbon is more than just the spring of the season right now, it is becoming a perennial favorite as far as top gay destinations in Europe go. With its colorful buildings, open attitude to life, and hearty local cuisine, Portugal's capital is the kind of place you can settle into very easily. It's also somewhere you'll likely never want to leave! So to make the most out of your gaycation to this thriving city, we've come up with a bucket list of just what to do in Lisbon to give you a head start - vamos lá!
1) Travel to Belèm for a traditional Portuguese tart, Pastel de Nata, the calories will be worth it.
2) Get lost in the picturesque alleys of one of Lisbon's oldest districts, Alfama.
3) Head to Trumps gay club in Príncipe Real, and dance to top 40 hits with the locals.
4) Bite into dreamy bacalhau (salted cod fish) at any of the city's corner food shops.
5) Ride the impressive Santa Justa cage lift from the Baixa district to Largo do Carmo.
6) Grab your caffeine fix from hipster joint, Hello, Kristof - you'll fall in love with the décor!
7) Stop for a recharge by one of the fountains in Praça Rossio, and people-watch.
8) Ride one of the iconic yellow trams. Walking could be quicker, but where's the experience in that?
9) Head to the main gay street in Bairro Alto, Rua da Barroca, and find Mr. Right for the night.
10) Kick-start your evening with a shot of Ginjinha, a local cherry liqueur, often served in a chocolate shot glass.
11) Catch a drag performance at Príncipe Real's legendary venue, Finalmente.
12) Head across Lisbon's main bridge to the Almada neighborhood, and see the giant Jesus statue up close.
13) Be a cool kid for the day and grab a drink in one of the trendy bars around LX Factory.
14) Catch a postcard-worthy sunset from the outdoor garden at popular bar, Fármacia.
15) Ride the bright yellow Ascensor da Bica funicular, you'll be impressed by how easy it climbs the hill!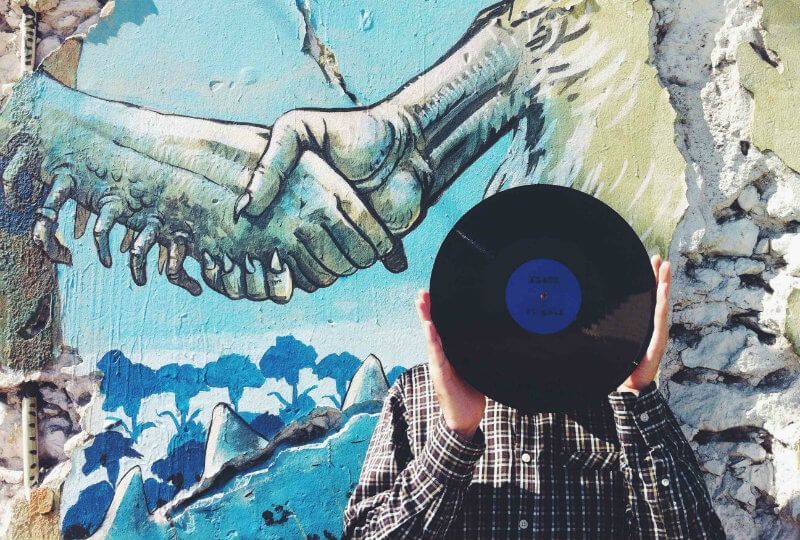 16) Head to Beach 19, on Costa de Caparica just out of Lisbon, and appreciate fellow gay sunbathers.
17) Treat yourself to a decadent Sunday brunch on the rear terrace of elegant Café Royale.
18) Unwind in the Jardim do Príncipe Real, and lock eyes with some of the gay locals.
19) Head to one of Europe's top clubs, LUX, and question all your life decisions during your one-hour wait in the queue to get in.
20) Catch some local Fado music in one of the tiny bars of Alfama.
21) Climb up to the 11th century Castelo de S. Jorge, and refresh with one of the overpriced bottled waters sold by local vendors.
22) Get academic for an afternoon with lunch at Pois Cafe, and choose from the extensive reading material on offer.
23) Dig into typical Portuguese food at homey restaurant, Santa Rita, and knock back a carafe of local wine.
24) Head to trendy Largo do Carmo district, and open Grindr to get connected with some fancy gay locals.
25) Ride the metro, and marvel at how unexpectedly modern it is for the city.
26) Head to R. Nova do Carvalho in Cais do Sodré, and work your way through all the bars spilling onto the street.
27) Indulge for a day at Lisbon's newest, and most luxurious gay spa, Olissipo Bath.
28) Put on your best outfit and take a selfie in front of the iconic Belém Tower.
29) Stop by a souvenir shop and buy a Barcelos Rooster keyring, it's the unofficial symbol of Portugal.
30) Sign up for a cocktail making course at hip bar CINCO in Principe Real, and return home with a new skill.
Are we missing something? Send us your suggestions here stories@misterbandb.com We'd love to see what you've got!