Phil and Jay are experienced hosts in Montreal. Ever since they started sharing their home though misterb&b, they've had the chance to meet members of the gay travel community from all over the world. Phil shared his story with us...

What's your experience of hosting?

We've met so many interesting people while hosting on misterb&b: Brazilians, Italians, Americans and fellow Canadians as well. It's always fun to meet guys from all around the world!
Hosting for the gay community is easier since I live with my boyfriend. I don't have to worry about being judged for my sexual orientation and I believe our guests feel the same way. When I go out in the village, it's very easy for me to invite our guests to come with us and have a really fun night out.
What's your impression of gay guests? 
Gay guests are just like any other guest for us... Living really close to downtown and the Old Port, most of our guests like to visit the old Montreal area. It's really beautiful both in summer and winter. Montreal is such an exciting city all year long with its many festivals, restaurants and cultural activities. It's always our guests' favorite Canadian city to visit. Montreal also has a very large gay community and the village is always full of people. It's one of our guests' favorite place to visit at night.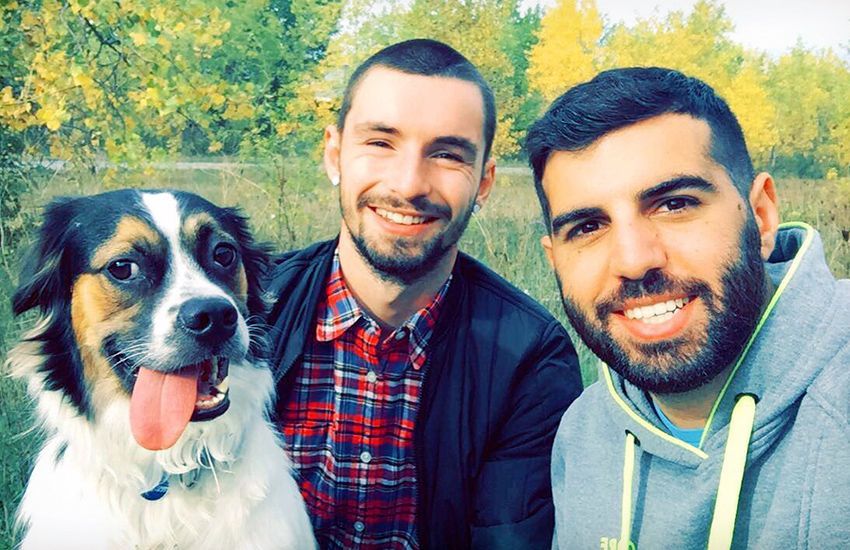 What's the best conversation you've had with a guest?
One memorable conversation was with one of our Brazilian guests. We loved hearing about living in Brazil and how different it was from life in Montreal. Having just recently been there on vacation with misterb&b, we had a lot of things to talk about.
What have you learnt since hosting?

I've learned that the gay community is made up of such a diverse group of individuals, from all sorts of different backgrounds. It's been so fun learning about living in other countries and I even learned how to cook a few authentic meals! It's always fun getting to hear stories from around the world and making new friends that I will one day pay a visit to in their hometowns.
Do you spend much time hanging out with your guests?

With younger guests, I enjoy going out at night and introducing them to my friends. We always like to show foreigners how fun Montreal can be. With some of the older guests, who are maybe enjoying a more relaxed trip, I like to do some sightseeing and introducing them to the Montreal culinary scene. We have the highest number of restaurants per capita in the whole country! Taking a public bike and riding all around the city is a great way to explore it and to do some exercise at the same time!
What's your favorite memory from hosting?
I loved taking my Brazilian guests on a walking tour of the Expo67 site. It was such a beautiful day and we walked around all day and stopped for a picnic on the water on Ile Sainte-Hélène. It was a great way to get to know our new friends that stayed with us for a week.   
● Thanks Phil! Like the sound of Montreal? Check out some local tips from Dominic, one of other hosts in the city. Thinking of heading to Montreal? Check out Phil's listing on misterb&b: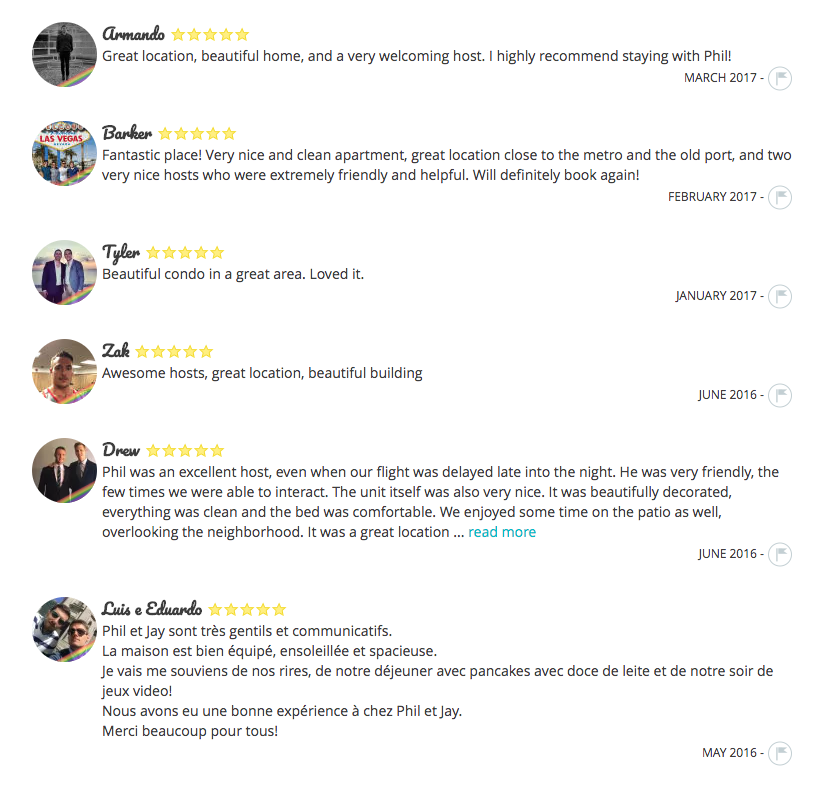 Stay social and share your story!

We love seeing what you get up to on your misterb&b vacation. Don't forget to add us on Instagram, Facebook and Twitter. Follow us for exclusive content, special offers and to share pictures of your travels using the hashtag #staylikeagaylocal. We'll share the best with our global LGBT travel community!