Rocky is one of our most experienced hosts in Milan. An open minded British Artist who has been living in Italy for ten years. He's into fashion, art and contemporary music. He enjoys traveling as much as he enjoys hosting. In his story he shares the wonders of being part of the misterb&b community. The desire to make new friends, to connect and let others' experiences touch you. Get ready to feel inspired and stay like a gay local!
What interesting people have you met?
Wow… I have met a lot of interesting people: form Designers to Art collectors; Journalists to Story-teller; a lot of friendly open-minded guys from around the world. Some here for work others on holiday. Milan is a Sophisticated and Stylish city.
What is it like hosting for the gay community?
I love hosting now as much as I've always loved travelling. I mean… my guests come to Milan, my city, they stay t my place and they bring their culture with them of course. These encounters make it feel a bit as if you're travelling yourself. But you're really home, in your own space.
There is a lot of trust involved and meeting new people can be so amazing it can give you such positive vibes. And this is mostly true if they are gay. 'Cos this makes it easier to connect. People are people, I like to feel I am doing something for the gay community by offering a safe and comfortable place to stay in a gay home free of taboos.
Then when you're travelling you also have an inner desire to connect, especially if you're making a journey just by yourself. A lot of guests like to talk and share their experiences. We talk about a lot of subjects, present-day issues, current events, stuff we love and we may have in common… and of course being gay! 
What interesting thing have you heard, and what new things have you learned since hosting?
Conversations can include many topics. Obviously with international guests, opinions can vary widely, but I love to debate and provoke a little, especially discussing social issues and lifestyles. A common conversation is coming out, youth, adolescence, human rights. But I also like to discuss about art, music and cinema. The most interesting things are people's lives, hearing about their families, life styles and interests.
The guests I have hosted were all looking for a cheaper accommodation option, a safe place to leave their things and a central location. The guests that stayed the longest were in Milan for work, others just come for a weekend or in transit and appreciating the convenience of my apartment. I'm very close to Milano Centrale train station and to airport connections.
Time hanging out can be limited. Obviously guests have their itineraries and their schedules, I have to work so I have mine too! Usually, I try to spend time with them as they arrive:  a cup of tea together and giving them information about Milan, what to do or see and how to get around the city. Sometimes in the evening we also share this moment over a glass of wine sitting outside on my beautiful terrace or over breakfast in the morning. 
What is your best memory with your guest? 
I guess my best memory is of a young Moroccan guy who was in Milan for the first time for a fun weekend. I offered to take him on a late night cycle tour of my favorite historical corners of the City. We just clicked and he really appreciated Milan and the cycle ride and periodically shouted ''I'm HaPpY !!''
This would make us both laugh, later on, he invited me to dinner and of course with great Italian food and Good wine we continued to joke and laugh. Romance grew both sweet and passionate. In real life I would have invited him home. But he was already staying at my place. 
So you can see I really enjoying Hosting and have only had Good experiences. Hope this can be inspiring to new guests and hosts!

Heading to Milan? Check out Rocky's listing on misterb&b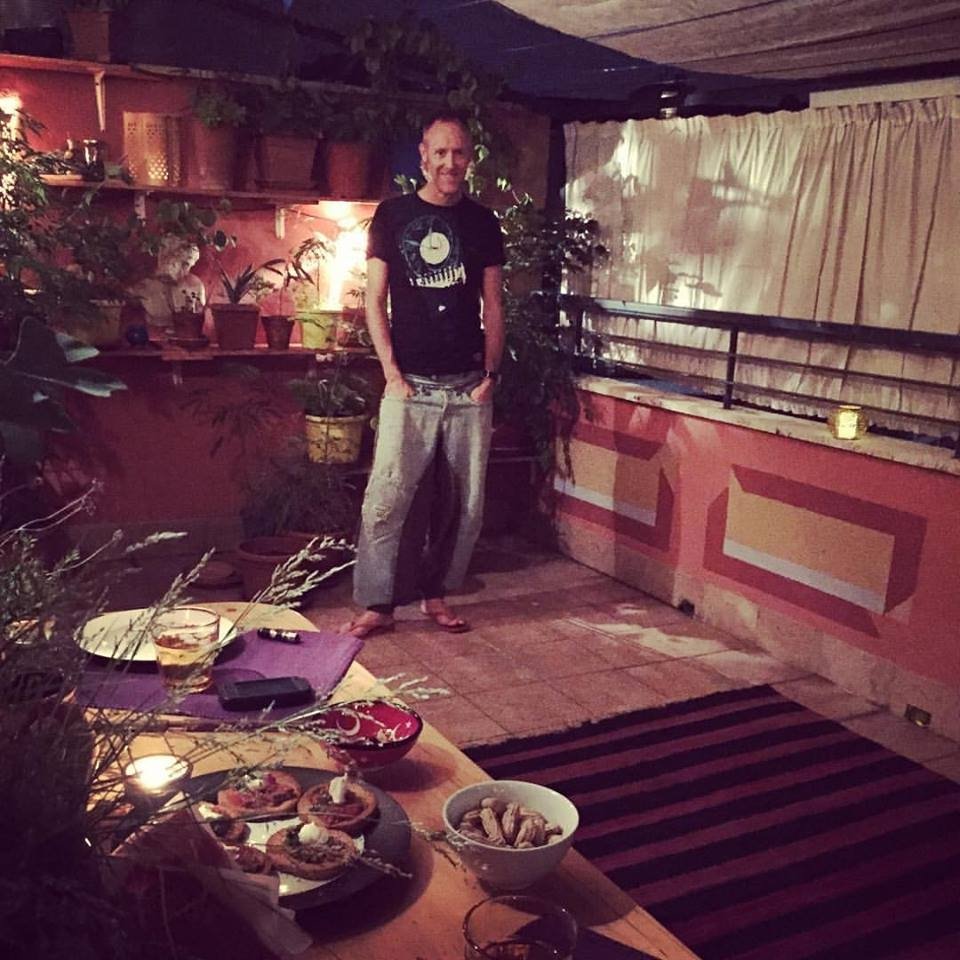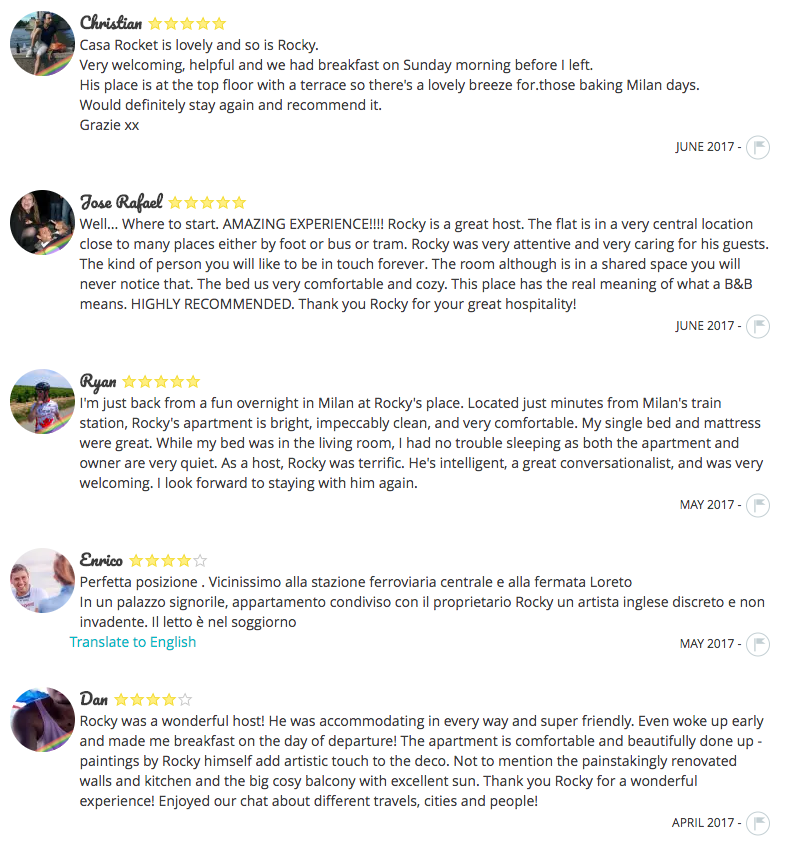 SHARE YOUR STORY! 
We are eager to hear your adventure on misterb&b!  Share your travel/host story with us! Tell the world how to have fun in every corner of Earth! Shoot an email to support@misterbandb.com