Emilio has been part of the misterb&b community for a long time. He's one of our fabul'hosts in Copenhagen and knows just what to do to make his guests feel at home! Check out his experience here, and, when you next travel, remember to choose misterb&b to stay like a gay local...
What's it like hosting for the gay community? 
It's a very nice experience. You get to know a lot of new people and have lots of interesting conversations and hear people's stories... what they do for a living, what they are doing in Copenhagen, their expectations about the trip. You really get to know people and share some good moments with them.
Do you enjoy spending time hanging out with your guests?
Yes, I do. And I do it as much as I can. If they stay at my place over a weekend then I'll take them out to gay bars and show them the real Copenhagen gay nightlife. I introduce them to my friends and make sure they have a great time in town! I always give my guests tips of places to visit in Copenhagen, where to eat and so on. And if they stay during the week, most of the times we just hang out at home watching TV and talking.  
What interesting people have come to stay with you?
I've had a lot of very interesting people; those from different countries and different backgrounds. Once I had an Italian guy who came for a casting at the Royal Theatre. He played the bass and asked me if it was OK to rehearse in my apartment... I said 'yes', of course. It was loud but amazing!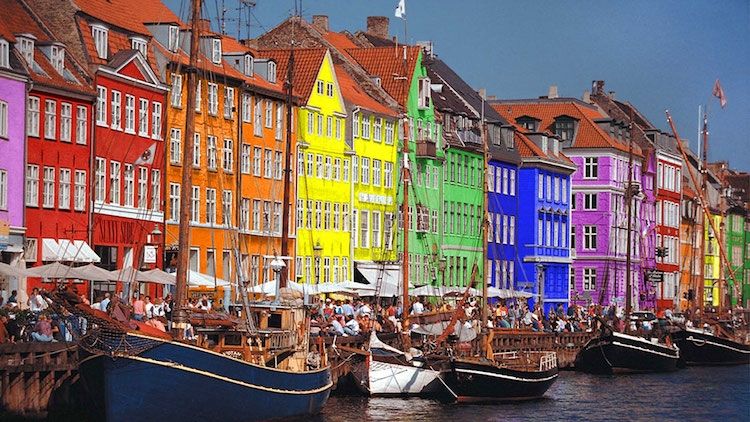 What are the main things your guests love doing in Copenhagen?
They really enjoy the very local and unique places that I recommend to them. Everyone has been very open to my suggestions so far. Guests from misterb&b are generally more friendly and open to explore and discover.
What's your best memory of a guest?
Last summer I had a guy from Czech Republic staying over and we had a really good time together. We clicked from the beginning and we spent most of his time in Copenhagen together. We went swimming in the channel, went out clubbing, had dinner on my balcony and shared some really nice chats. 
What's the nicest thing a guest has ever done for you? Do they ever bring you gifts?
I just had an Irish guy that invited me out for a dinner. That was very nice of him. I also had an Italian guy that left a bottle of wine and a postcard for my birthday before he left. 
Finally, what do you think makes the perfect misterb&b host?
I think what makes a good host is the desire to always try to make your guests feel at home. Just like if they were visiting a friend.

Heading to Copenhagen? Check out Emilio's listing on misterb&b.