Big is not always better, and Ecuador is a shining example of this. Wedged between Peru and Colombia, on South America's west coast, this pint-sized country offers a geographical playground for any type of traveler. From white sandy beaches and the Galápagos Islands, to the Amazonian jungle and the impressive Andes mountains, Ecuador will bewitch you from the moment you step off the plane. But on top of its unparalleled beauty, Ecuador is also teeming with an active gay scene which may come as a surprise to some.
While the scene may not be as robust as those found in places such as or Fort Lauderdale or Montreal, gay Ecuador remains a safe and welcoming place for the LGBTQ community. In fact, since 1998, the constitution of Ecuador has provided citizens with equal rights regardless of their sexual orientation or gender - 1 of only 5 countries in the world to do so. On top of this, same-sex marriage has been legal since 2016.
Quito is the country's charming capital, and is the ideal base from which to explore gay Ecuador. But that's not to say you shouldn't spend a decent amount of time in Quito, in fact quite the contrary. Just four hours away from Florida by plane, Ecuador's capital evokes all the grandiose relics of Spanish colonialism. Large public squares give way to cobbled streets dotted with stately mansions and 17th century churches. The gay scene in Quito is equally impressive, with a series of gay bars and clubs populating Mariscal: the 'Zona Rosa Quito', located north of of the city's UNESCO old town.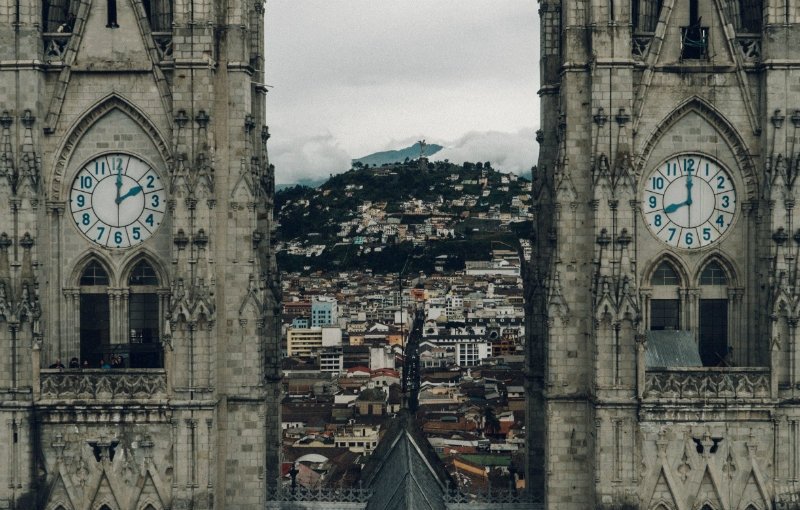 If gay clubbing is on the agenda while in Quito, there are some things to bear in mind. Firstly, locals start late, so don't expect the clubs to be full until well after 1am. Additionally, entry to clubs is apparently very strict when it comes to foreigners, so be sure to bring your passport along with you - just don't lose it on one of the dance floors! Popular options are located in and around Piazza Foch, and include El Hueco and Kika. In the main Quito, and the Mariscal more specifically, are safe for tourists. That said, pickpocketing is rife, so be aware of your surroundings and don't take too many possessions out with you. Back alleyways are also ill-advised late at night, so stick to crowded areas.
If you find yourself spending a couple of days in Quito, you should make the effort to visit the very impressive Cotopaxi volcano, which is located roughly 50 kilometers south-east of Quito. This is the second highest summit in Ecuador, reaching a height of 5,897m. The spectacular surrounding landscape will leave you in awe!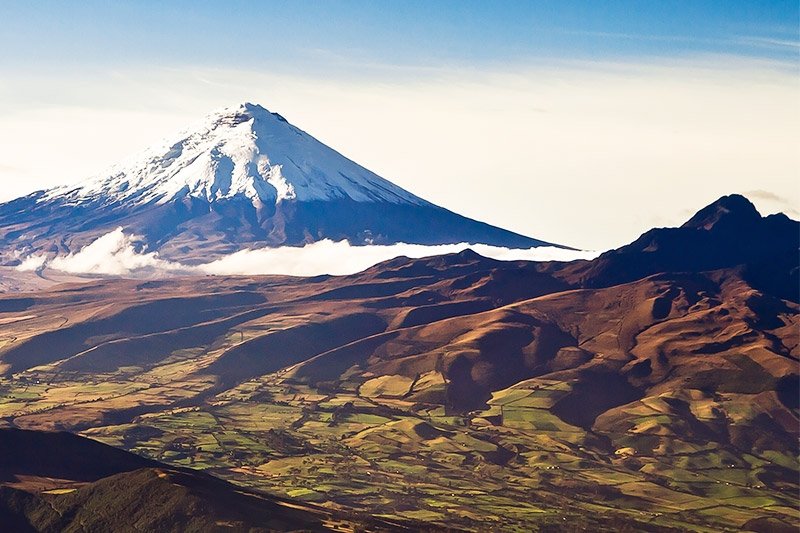 Once you've mingled with your fair share of gay locals in Quito, and you're ready for something new, take the opportunity to explore all of the other impressive faces of gay Ecuador. Those looking for another city to visit should make a beeline for Cuena, a picturesque city located in the Andes, which is known for its handicrafts and its grandiose blue-domed Catedral Nueva. Otherwise, try Ecuador's second largest city, Guayaquil. Once considered a grimy port city, Guayaquil is going through a bit of a resurgence. Stroll along the pristine promenade, Malecón 2000, then head over to La Rotonda, an impressive monument to the city's independence.
As with any country, it is easier to be a gay traveler in big cities, as opposed to in remote towns or in the countryside. That said, Ecuador is a geographical playground which will leave any nature enthusiasts in sheer awe. Test fitness levels with a hike through the famous Andes, and enjoy hopping from village to village, appreciating a different way of Ecuador life. If the ocean is more your thing, pencil in a couple of days in the dreamy Galápagos Islands. The famous islands offer a unique volcanic landscape, along with an array of unusual species on land and sea.
So if you are craving a gaycation that blends impressive architecture, nature, and a lively gay scene to keep you entertained during the evening, book your trip to gay Ecuador now, and enjoy an LGBTQ paradise in South America. Through misterb&b, choose from a range of gay accommodation in Ecuador, including private rooms with local hosts, entire apartments, and most recently gay-friendly hotels and guesthouses. Whichever gay accommodation you opt for, make your experience one to remember with a misterb&b stay in this charming country of South America.
Loved this? Check out our detailed travel guide to Key West and enjoy all this city in Florida has to offer.