It's summer, it's hot, the gay beach is calling but choosing your swimsuit is so hard since you want to shine brighter than a star! Here's a selection of Australian underwear and swimwear brand aussieBum collection to help you make up your mind. Briefs or boxer shorts, there's something for everyone this summer.
The Wonderjock Classic 2.5: Gran Canaria - Maspalomas
Going to the beach for a family vacation and you want to stay simple? The swimwear Wj Classic 2.5 is made for you. Have a walk on the island beaches while exposing your body. You're ready to walk the sand dunes and dive into the waves!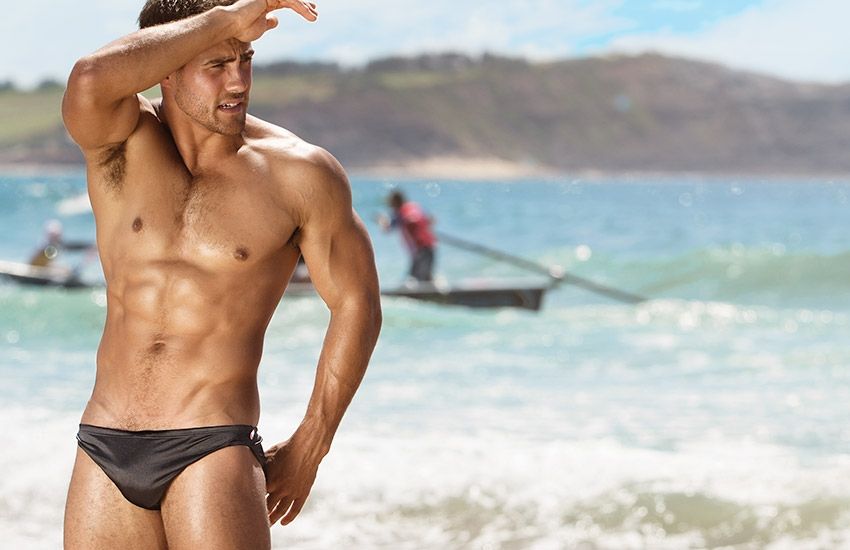 HandleBar Manly: Dongtan beach – Thailand
The futurist styled HandleBar swimwear will give you a James Bond look on Thailand's beaches. Have a walk on Dongtan gay beach and pretend to be Daniel Craig's doppelganger. Black and grey aren't your taste? Choose other colors!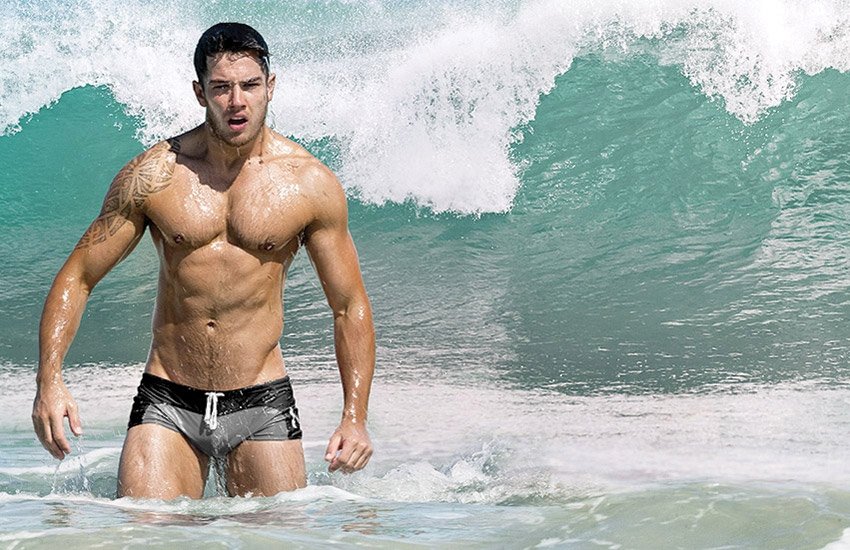 League 17 Sky: Mar Bella Beach – Barcelona, Spain
The League 17 model will be perfect for you if you go toe Mar Bella beach in Barcelona. Perfect also if you attend Circuit Festival in Barcelona from August 5 to August 20. This swimsuit will have people look at you.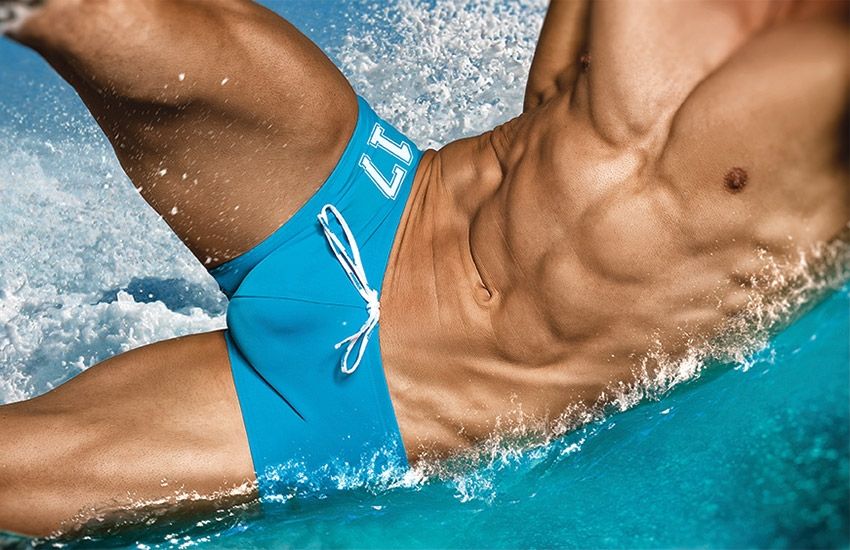 Luxe Rainbow Runner: Ibiza - Spain
The colorful Lux rainbow Runner model will suit you during a swim on Ibiza. You will be perfectly in tune with the colorful landscapes and will swim peacefully in the pristine waters. You won't be invisible on the beach.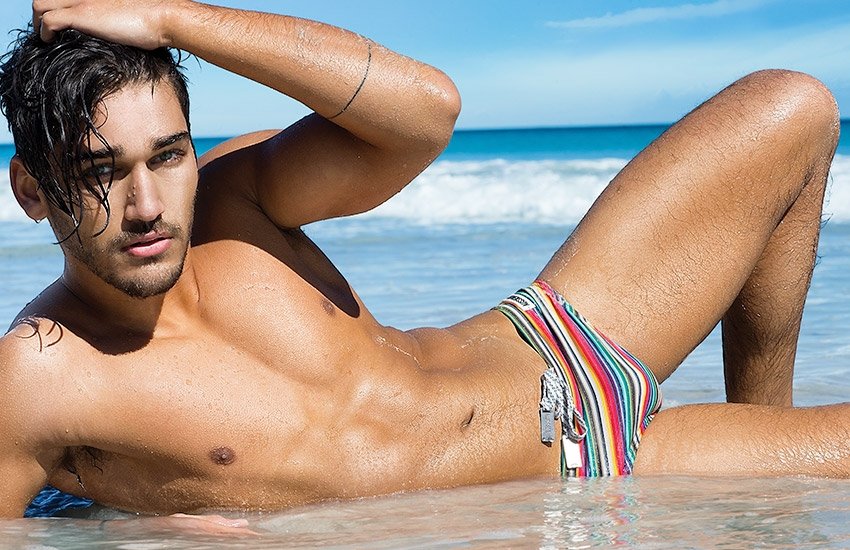 Luxe Whitetail: Ipanema Beach – Rio de Janeiro, Brazil
The Luxe Whitetail model is simple and fancy and perfect for a vacation on Ipanema beach. This swimsuit will catch attention on this very popular gay beach, known for its hot Cariocas and the breathtaking landscapes. aussieBum's team worked to give a unique style to this piece.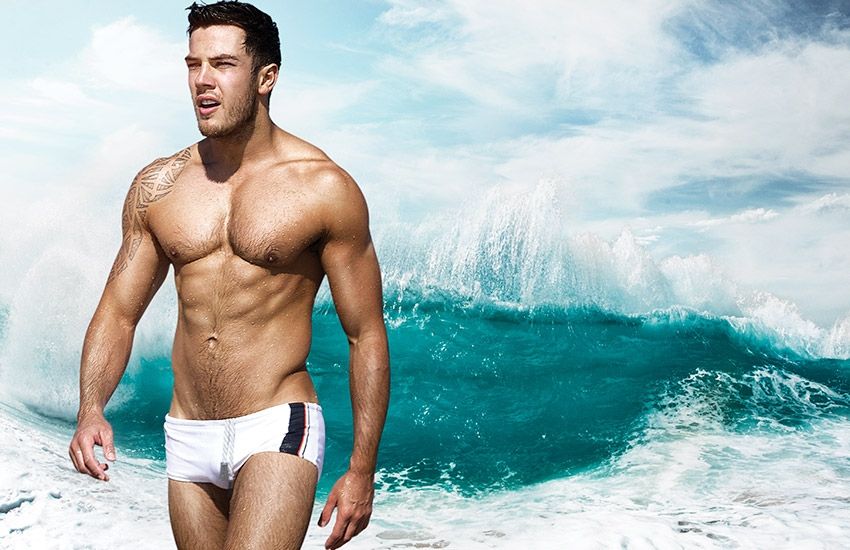 Surge Breaker: Biarritz – France
Swimmers will enjoy a brand-new style with this Surge Breaker 100% nylon swimsuit. The perfect fit for a perfect body, if you're planning to visit the sandy beaches on the French Atlantic coast and enjoy a surfing session.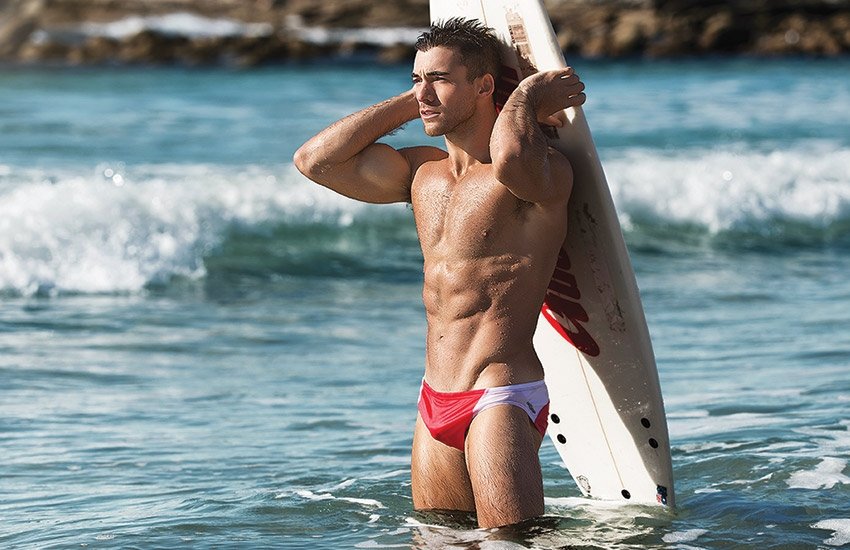 Luxe Tiger Stripe: South Beach – Miami
You're on a trip to Miami? Don't forget to put the Luxe Tiger Strip in your suitcase! This stylish swimsuit is the perfect thing to get noticed on Miami gay beach. It's sexy but still very personal.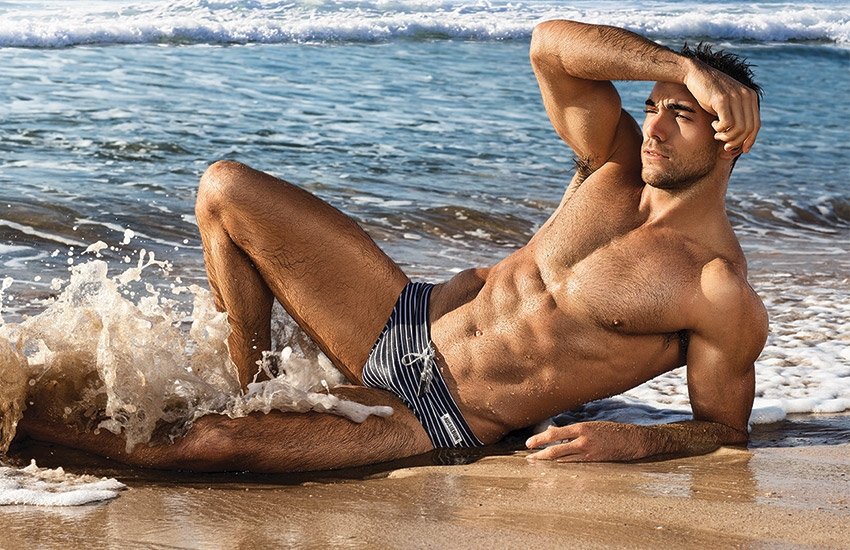 Varsity Denim: Mykonos – Greece
Vasty Denim has been created to give you a sexy and athletic look. This is the ideal swimsuit to have a flirt with some Greek gods. Fly to Mykonos and try to compete with the Gods of the Olympus.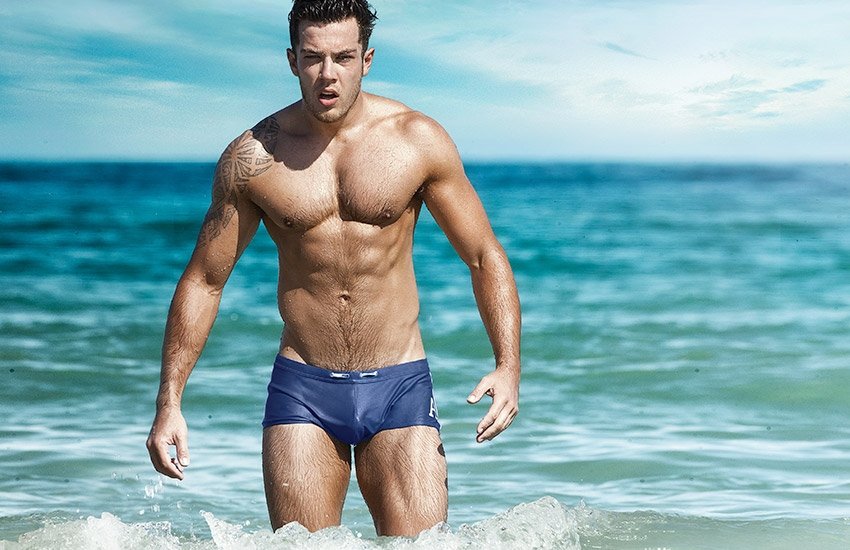 Vintage Stripes Burton: Playa del Carmen – Mexico 
Vintage Stripes Burton renews a funny and retro style for this summer. A perfect fit for the beach in Playa del Carmen in Mexico! The heat and the bright colors on the shores will give this swimsuit a shining and attractive style.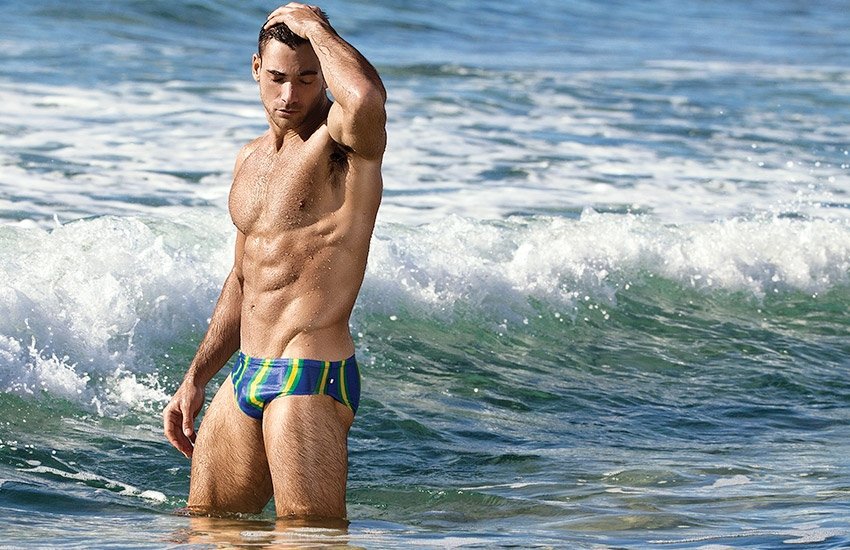 Wonderjock Vintage Stripes Dean: Clifton 3rd Beach – Cape Town, South Africa
You like savannah? The heat? Wear the Wonderjock Vintage Stripes Dean if you decide to walk on the Clifton 3rd Beach in Cape Town. The colors echo the breathtaking landscapes you will enjoy everywhere in this beautiful country.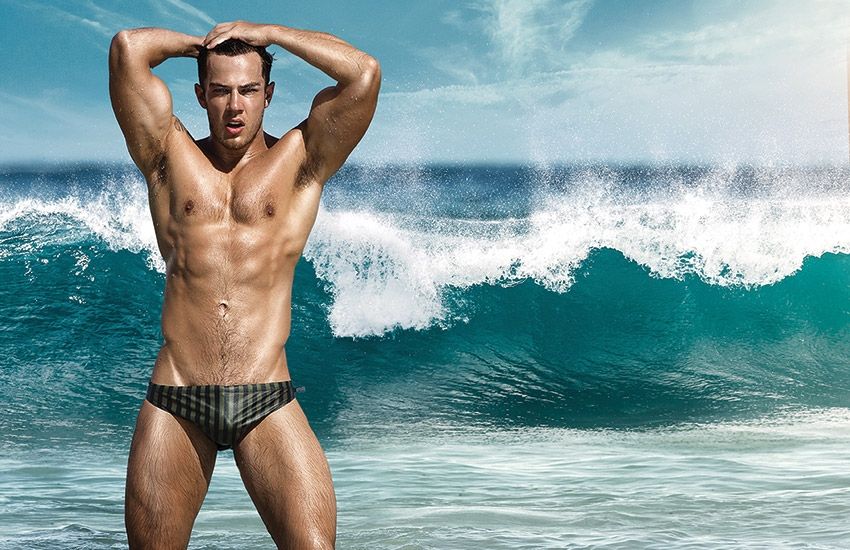 Want more? Visit aussieBum's official website and follow them on Facebook @aussiebum.