Dominic and partner Greg host in the Californian city of San Diego. A certified massage therapist and yoga teacher, Dominic loves the city for its active and outdoorsy nature. If you're heading to San Diego, why not stay with the couple? Explore the world. Discover your pride.


How gay-friendly is San Diego? What's gay life like there?
San Diego has got to be one of the most gay-friendly places in the US. We have a great gay neighborhood called Hillcrest which has a ton of gay bars and events. You can feel free to hold hands and kiss in public: I've never felt out of place in San Diego for who I am.
Do you enjoy spending time hanging out with your guests?
I do. I also respect their privacy. I can't always guarantee I'll be available to hang out, but I've always enjoyed myself when I do. There are so many high quality people we've had the privilege to host and hang with.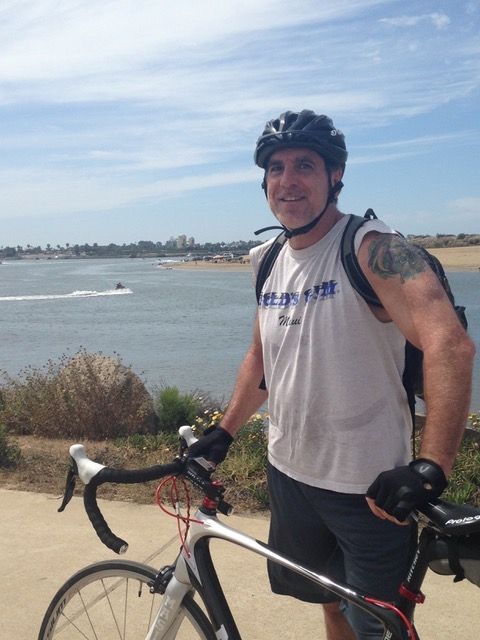 What interesting people have come to stay with you?
One guy was an interpreter for the United Nations. And I had another exploring from Machu who was exploring the US for six months. I love hearing the travel stories of our guests.
What are the best gay events that take place in your city each year?
Gay Pride and CityFest are two of the biggest. San Diego Gay Pride brings people throughout the country. A huge portion of Balboa Park is dedicated to the event. University Avenue is also closed down for the parade, and what a parade it is!
CityFest is a neighborhood celebration for Hillcrest and it's a proper gay extravaganza; mostly for locals but everyone can join in.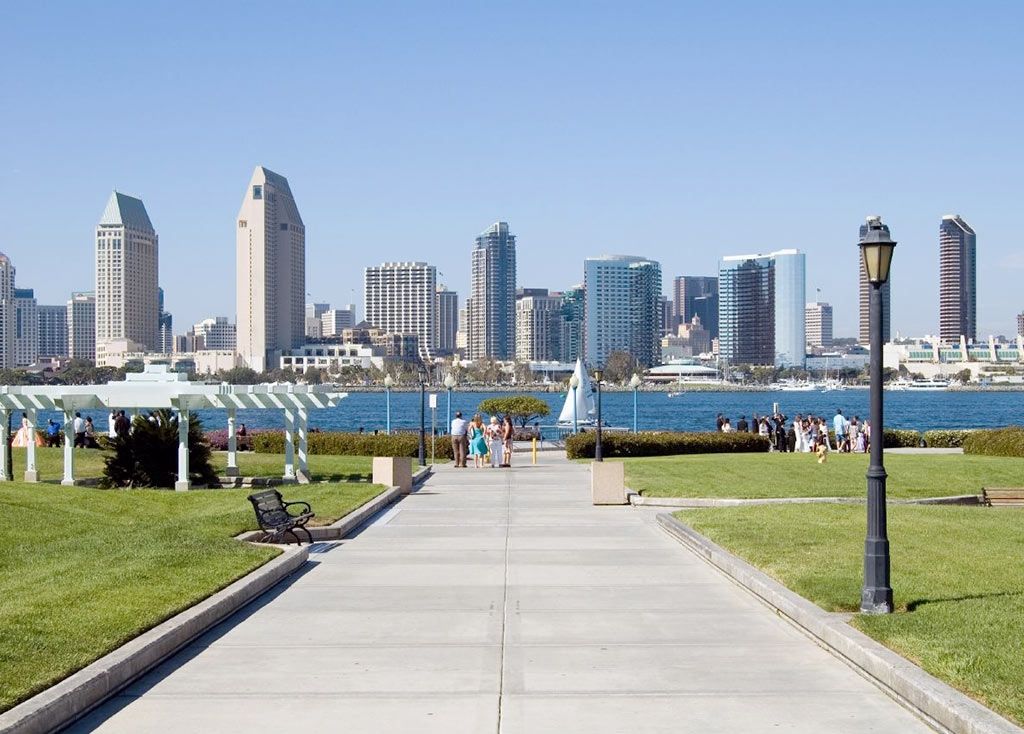 We only have 48 hours in your city. What can't we miss?
Without question, Blacks Beach is the most iconic gay experience in San Diego. It's a large nude beach. On any sunny summer weekend, you'll find the beach loaded with all types of men in the buff!
But the beauty doesn't stop with the men; Blacks Beach sits on the bottom of cliffs and is private and gorgeous. Bring your hiking boots!
Also, a night in gay Hillcrest is a must, as is a visit to the The Hole in the Wall on Sunday afternoon to partake in some drinks and debauchery on a sunny day while listening to classic rock.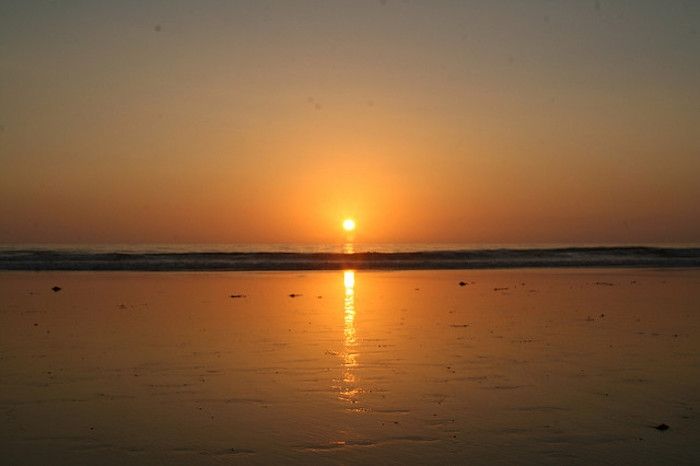 © Flickr/caccamo

What's your favorite gay place to grab a bite for lunch? A nice dinner?
Urban MO's is always a party waiting to happen. At lunch time, it's a bit quieter and the outdoor seating is a must in sunny San Diego.
Uptown Tavern is an excellent dinner spot with a hip atmosphere. You won't look out of place if you dress up a bit there.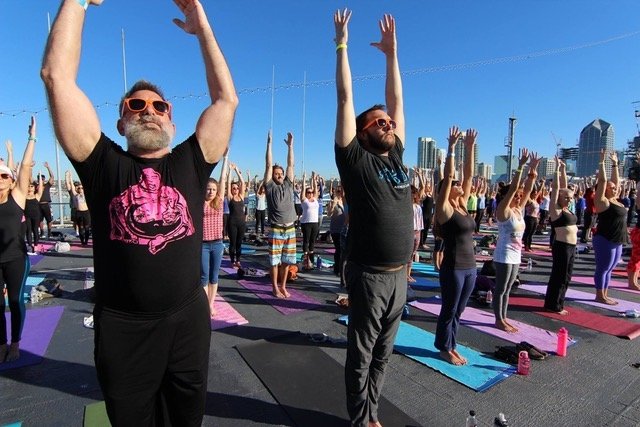 A gay place for brunch on weekends?
There are a ton of gay places for brunches on weekends. My favorites are those that have bottomless Mimosas and all-you-can-eat buffets. Mo's and Baja Betty's are good options for this.
I also enjoy Pardon My French which has a nice outdoor patio; there's no buffet but it has some yummy breakfast menu items and good Mimosas.

We're ready to party! What are the best gay clubs?
There's a monthly bear party at the Merrow, and DILF parties at The Rail two or three times a month.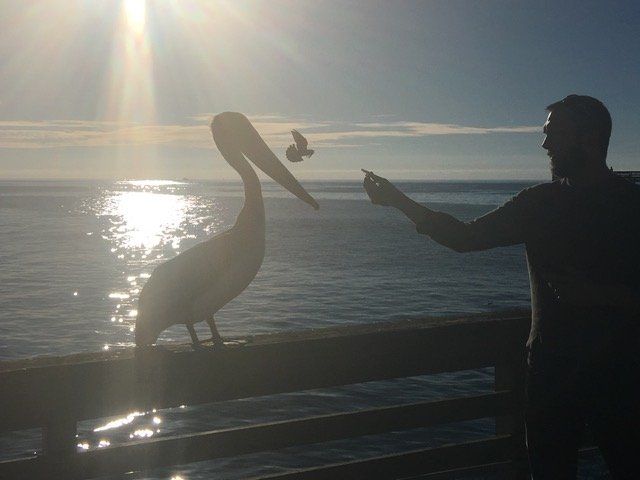 What are the best alternative gay bars and clubs where you live?
PECS is a dive bar catering to bears and all types. It's very unpretentious. San Diego also has its own Eagle for the leather crowd.


Where you can we get the best view of San Diego?
Cabrillo National Monument is a beautiful lookout overlooking Coronado and downtown San Diego.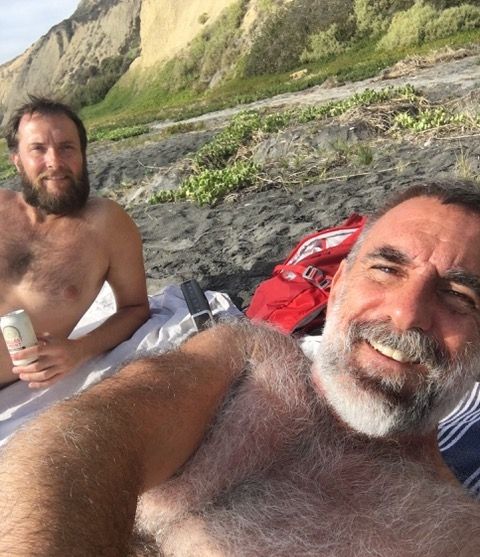 What have you learned since you started hosting?
I've realized how small the world is and how similar we all are, despite our differences.

Finally, what makes a perfect guest - or host?
Someone independent but also friendly and open. A person who leaves a little time to get to know us and share a dinner or drink! ●