We hate to admit it, but the summer season is almost over in Europe. That means it's about time to bid farewell to your favorite set of short shorts, and time to say hello to cooler days indoors and a new wardrobe of jeans and a cardi. But Autumn isn't all bad. In fact, now is the perfect time to celebrate the cooler season with a last-minute vacay to a dreamy destination with your loved one.
As you watch the golden leaves fall outside, just imagine curling up with beau, getting snug in a cozy misterb&b apartment. In fact, you don't even need to imagine, because we've rounded up our favorite gay apartments in Europe for that romantic Autumn break. Now the only thing left for you to fight over is who steals more of the duvee during the night!
Prague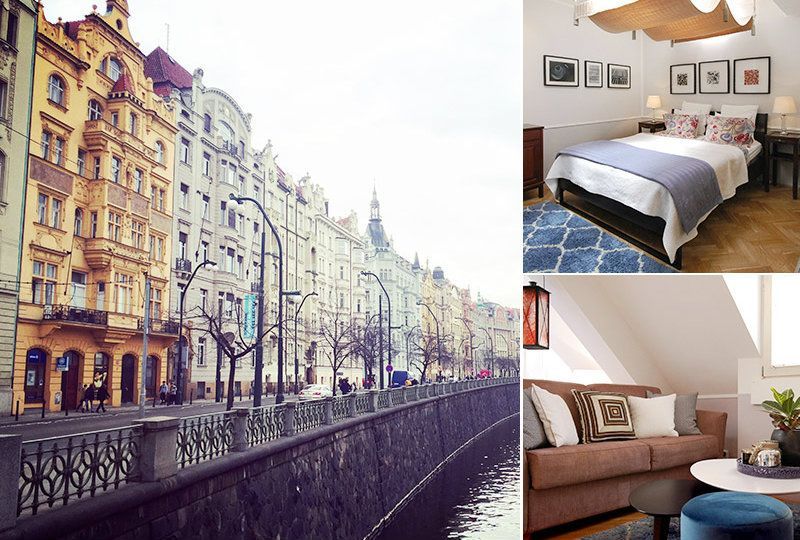 Affectionately referred to as the Paris of the east, Prague is reminiscent of a scene from a fairytale. Charming, mystical, and perfect come Autumn, the Czech capital will simply leave you and your respective other head over heels. As tempting as it may be to spend all your time appreciating the city's beauty, you'll surely want somewhere cozy to return home to each evening. For this, we suggest a stay at Marjan's. His studio is located in the heart of Prague's gayborhood, and is lovingly adorned in tasteful furnishings and soft linens. It even comes with a canopy above the bed to add that final sprinkle of romance. Book your stay at Marjan's now.
Paris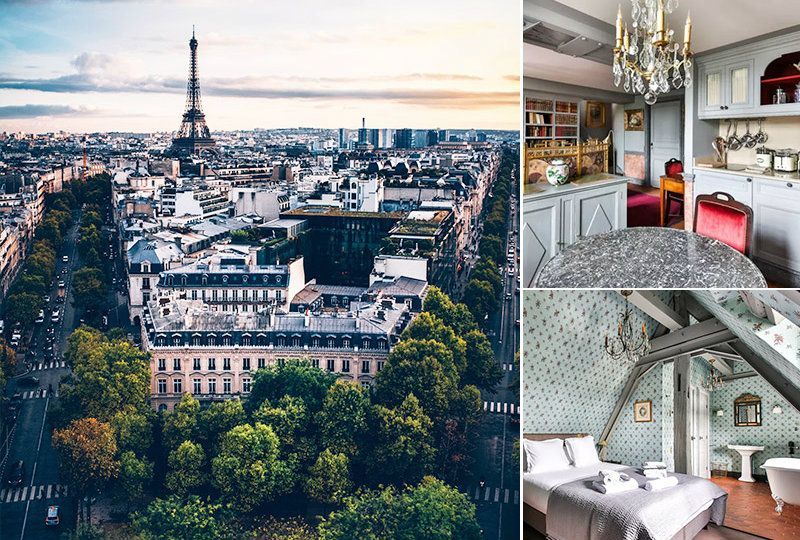 'If it ain't broken, don't fix it'. You might try to woo bae with an Autumn gaycation somewhere new, and a little off the beaten track, but sometimes going with good old fashioned romance is just as good. It has been documented in films and in books, Paris is unequivocally the city of love. Autumn is the perfect time to visit the French capital, and still offers the possibility of romantic strolls by the Seine. For somewhere glamorous, we suggest a stay at Tony's. Nestled in the heart of Paris' gayborhood, Le Marais, this apartment is an elegant blend of Parisian architecture and British decor. Think printed wallpaper, a country-style kitchen, and one dreamy clawfoot bath to unwind in. Book your stay at Tony's now.
Rome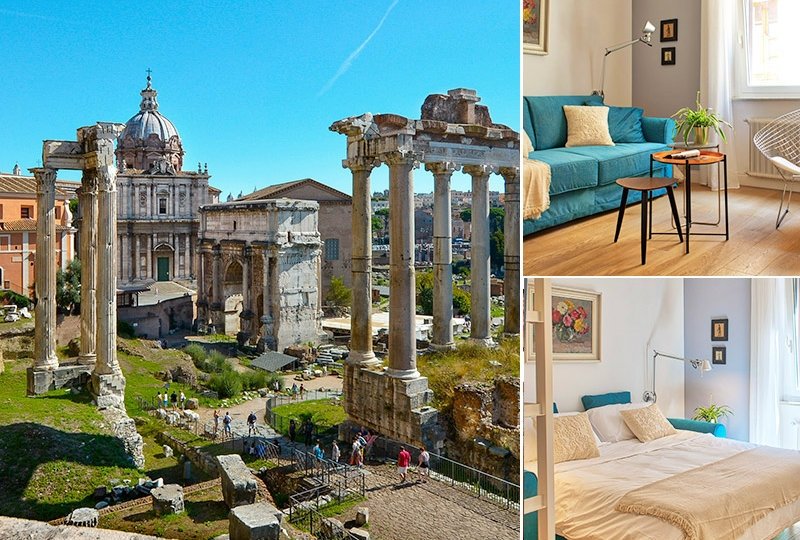 What better way to rekindle a little romance than with a gaycation to Italy's Eternal City? Walk in the footsteps of La Dolcé Vita, and appreciate the city's ancient monuments, rich cuisine, and of course each other! Rome can be sweltering in Summer, but Autumn is the perfect time to visit. For something snug, we recommend staying at Giulio's. His apartment is located in the heart of Trastevere, one of the city's most picturesque - and romantic - neighborhoods. With a traditional wood ceiling, designer furnishings, and Netflix, this is the ideal cocoon come evening when it gets a little chilly outside. Book your stay at Giulio's now.
Florence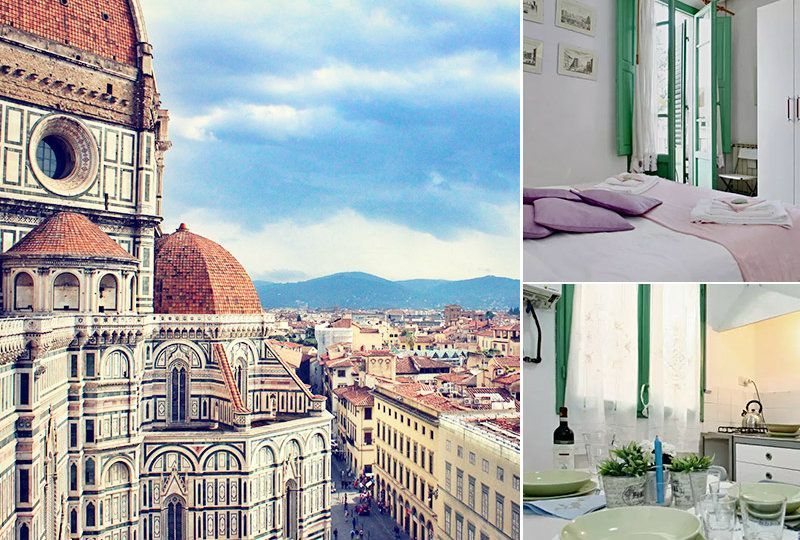 Florence is home to some of the most adored bodies of art in the world. So why not pay tribute to the greats by showing your adoration for your amore in this historic Italian city? Catch a dreamy sunset from iconic Ponte Vecchio, before strolling through the city's cobbled streets with gelati in hand. While a gaycation to Florence is unique in itself, you can make your visit all the more diverse with a stay at Maria's. Her apartment is housed in the Saint Apollonia Convent, and evokes all the charm of the city's rich history. Appreciate a plush double bed, along with a balcony that looks out over Florence's red-tiled roofs. Book your stay at Maria's now.
London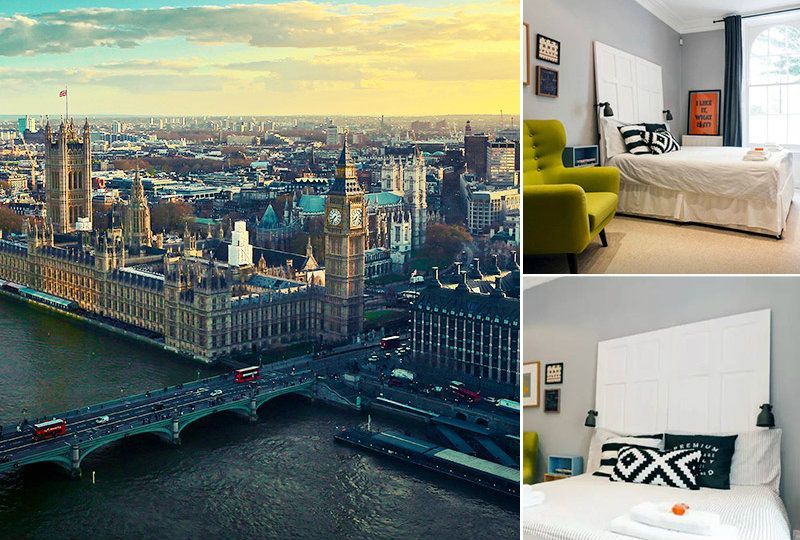 For your next romantic Autumn getaway, why not treat bae like royalty with a gaycation to London? While the British capital may not initially scream a relaxing weekend away, it is bursting at the seams with different attractions to cater to all tastes. Walk hand-in-hand through the Tate Gallery, then reminiscence over an afternoon tea fit for a queen. When you've had enough of London, but hopefully not of each other, retreat to Miguel's charming apartment. Positioned in one of the city's favorite burroughs, Angel, this apartment makes convenience key. Its soft-coloured decor and inviting bed are also sure to ignite some romance. Book your stay at Miguel's now.
Athens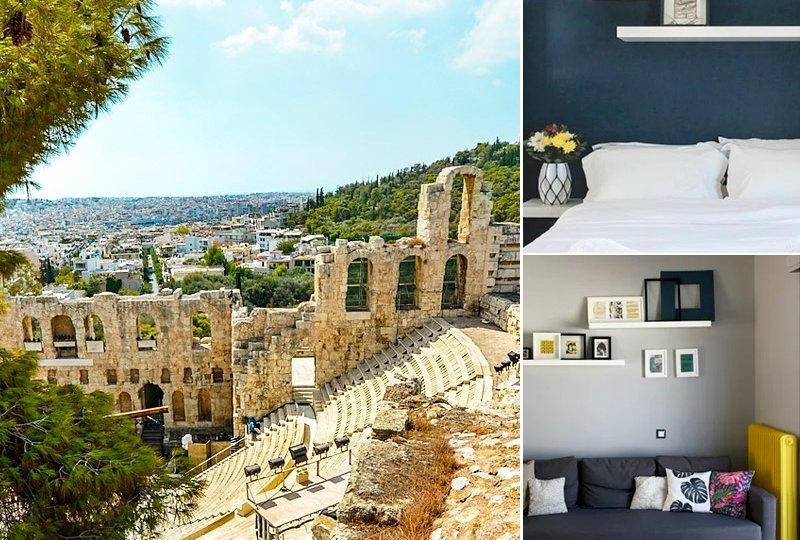 What happens when the cold season hits Europe you may ask? Head south of course! With the average temperature in Athens oscillating around the 20s during Autumn, you won't need to be packing that woolen scarf for your gaycation here. In fact, you and your loved one may even be able to flaunt those short shorts you'd originally saved for next Summer. If you're looking to impress bae for this romantic Autumn break, lock in a stay at Markos' place. Not only is it located in the center of Athens, but it is a penthouse, which offers sweeping views of the city's charming skyline. It also features a balcony - the perfect place to catch a sunset while you and bae declare your love for one another. Book your dreamy stay at Markos' place now.
Amsterdam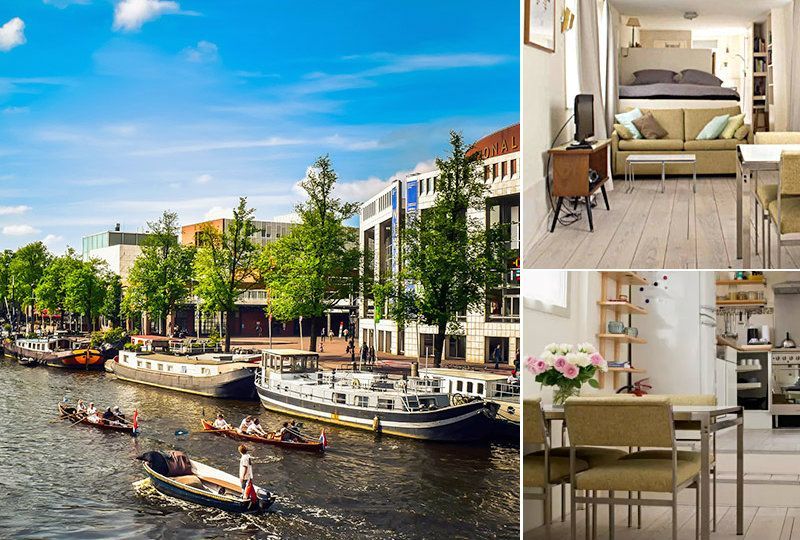 With the start of the new season, do you fancy doing your next gaycation a little differently? If so, we recommend staying at Claire's. When it comes to misterb&b apartments in Amsterdam, Claire offers something outside of the box. She offers a houseboat. What better way to honor a romantic stay in the canal capital than by sleeping on one of the canals - quite literally! Spend your day hand-in-hand, discovering the city's multicultural communities and diverse food scene, then return to a cozy place to sleep, decked out with a king-sized bed and a dreamy bathtub. Heaven! Book your stay at Claire's now.