It's beginning to look a lot like Christmas. The days are getting shorter, decorative lights are being suspended in local streets, and a host of charming Christmas markets are popping up in city squares throughout Europe. It truly is the time to be jolly. What could be better than warming your soul with a piping glass of mulled wine, shopping for some handcrafted hampers, and appreciating the aroma of chestnuts roasting on an open fire? Not much we say! So to make the most of the festive season, we've filled our stocking with the best Christmas markets in Europe for you to enjoy.       
What? Christmas Avenue
Where? Berlin 
When? November 11 - December 23 
Berlin is one of Europe's most gay cities, so it comes as no surprise that the city puts on a good gay Christmas market: Chistmas Avenue. Taking over Nollendorfplatz in Berlin's gay district of Schöneberg, the Christmas market offers live entertainment, DJs, and drag bingo, along with Winzerglühwein - a warm drink that's produced exclusively for Christmas Avenue. Christmas Avenue will run every day from 3pm to 10pm, however, it opens earlier over weekends so you can start the Christmas cheer with a head start. But it's not just fun and games here, Christmas Avenue gives back to the local LGBTQ+ community through various fundraisers and donations to non-for-profit LGBTQ+ associations. So grab a scarf and plenty of festive cheer, and we'll see you at Christmas Avenue.  
What? Strasbourg Christmas Market
Where? Strasbourg 
When? November 25 - December 24 
Arguably one of the crowning dames of the Christmas market scene in Europe, Strasbourg lives and breathes the Christmas spirit during the holiday season. For over one month, this charming city that has historically straddled the border of Germany and France comes out in color with light illuminations, pine trees, and an abundance of market stalls. With more than 300 different stands, you will be at no shortage when it comes to finding the perfect mug or two of mulled wine. While Strasbourg does not rival the gay scenes found in other French cities such as Paris or Montpellier, various gay clubs and saunas will also keep you entertained - and warm!
What? Frankfurt Gay Christmas Market
Where? Frankfurt
When? November 21 - December 22
Calling all LGBTQ+ Christmas enthusiasts! Get yourself to the Pink-themed Frankfurt Gay Christmas market in Friedrich Stoltze Square, Frankfurt. The cozy vibes and general Christmas cheer are absolutely felt here, and as you sip a gluhwein, wander through the gay-owned and operated Christmas stalls and find your perfect Christmas gifts. The market is unique in that it glows in a purple-pink haze of light, and it is abundant in super cute pink-colored Christmas trees to get you into the gay Christmas spirit. If gluhwein is not your thing, you can also try some brandy punch, served out of a 4-meter tall cauldron. 
What? Hamburg Winter Pride
Where? Hamburg 
When? November 21 - December 30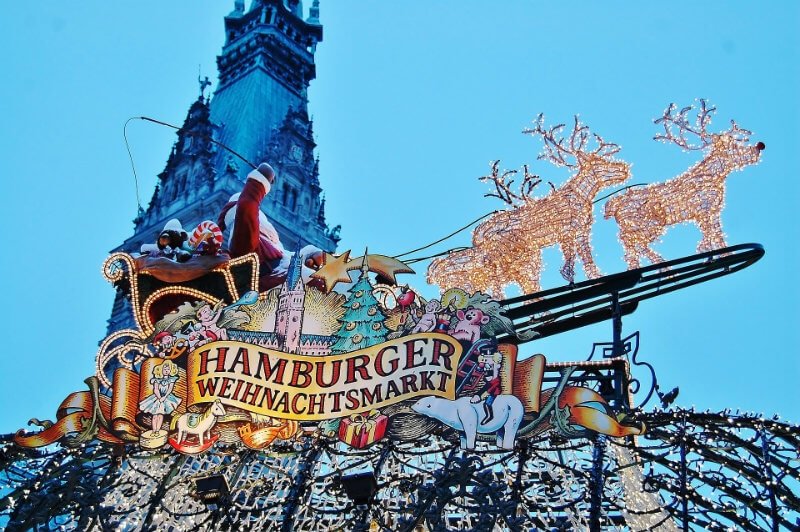 Another German Christmas market that packs a punch for gay travelers is the one found in the country's northern city of Hamburg. Things sure can get a little chilly in Hamburg, but fortunately the city's gay Christmas market, located in gayborhood St. Georg, is guaranteed to leave you feeling toasty. With only a dozen or so stands, this is a much smaller market than other ones found in Germany, but that's not to say it doesn't deliver. You can look forward to stage shows and different stands hosting local LGBTQ+ associations, so grab yourself a bag of roasted chestnuts and get mingling.
What? Prague Christmas Markets
Where? Prague
When? November 26 - January 6
The Christmas market in Prague is so desirable, it stays open right through until January 6. While the Czech capital may be most famous for its astrological clock along with addictively cheap beer, Prague has made leaps and bounds in terms of LGBTQ+ rights and recognition, with the city's colorful Pride uniting the community every year since 2011. For a gay Christmas, a visit to the markets in Prague is well worth the trip. From late November, the city's iconic Old Town Square will sparkle with market stalls, local food treats including gingerbread and cookies, and one gleaming Christmas tree.
What? Pink Christmas Market 
Where? Munich 
When? November 21 - December 30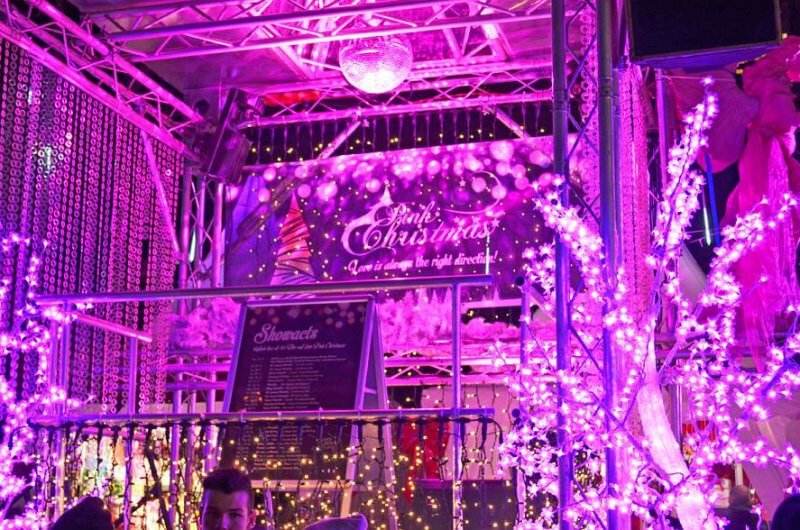 ©Facebook/Pink Christmas München
Ready to come out in pink in Munich? You can do just this at Munich's unique, and renownedly social Pink Christmas Market. Setting up shop in the city's quaint Glockenbachviertel neighborhood, this market offers all the usual staples including festive ornaments, gluhwein, and local treats to warm the soul. What makes Pink Christmas Market a little more unique, however, is its nightly lineup of entertaining performances. Almost every evening from 7pm, you can look forward to musicians, comedians, and local stars who will add that final touch of sparkle to the market. Highlights include nightly show-acts and of course Glühwein - we're in Germany after all!
What? Vienna Christmas Market
Where? Vienna  
When? November 19 - December 26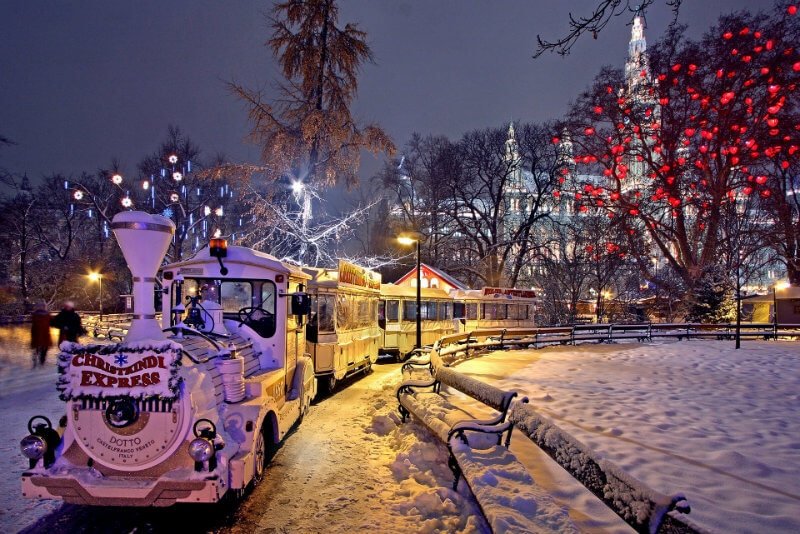 The reigning queen of the best Christmas markets in Europe, Vienna has a lot to be proud of. Each year from the middle of November, the picturesque City Hall Square welcomes more than 150 market stalls, which fill the space with mulled wine, traditional sausages, Christmas tree ornaments, and other festive additions. In addition to this, Austria's capital is also home to the Old Viennese Christmas Market on Freyung and the romantic Christmas Market in front of Schönbrunn Palace. While Vienna may not be as out and proud as other cities in Europe, the city is home to plenty of gay bars and clubs catered to mixed tastes.
Got Christmas covered, but need a little inspiration for NYE? Check our NYE bucket list to the best gay parties