Juliano is a young professional and passionate host living in Rio de Janeiro. He gave us a glimpse into his life in Rio where the surf, the sun and the boys are world-famous! His appartment is not only full of amenities, but perfectly located. He loves hosting like-minded travelers and giving them the authentic carioca experience. Making long-lasting connections is just one of the many paybacks of being a misterb&b host!
What does hosting for the gay community mean to you and why did you become a host?
I love hosting for the gay community for many reasons. When you invite someone into your home you want to feel safe and secure. Since I started hosting on misterb&b, it has felt a lot more relaxed being with like-minded travelers. I also really love my city, so I am thrilled to show my guests around and give them the best addresses to make their stay truly memorable. The one-on-one experience offered through being a misterb&b guest is really the best way to get to know an area. It is fun to take my guests out dancing to one of Rio's clubs, like Galeria Café. When I share my favorite beaches, bars and handouts with my guests, they know they are getting the real deal.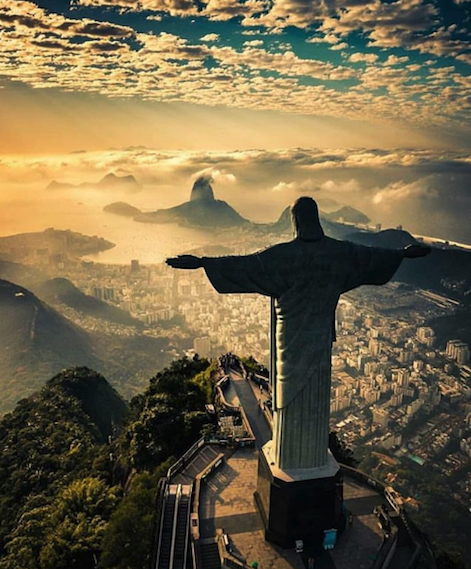 What is your level of interaction with your guests: do you hang out with them, do you show them around?
I work a lot during the week so I usually see my guests in the morning over a delicious brazilian coffee or in the evening. Together we can relax after the day. This is often the best time to share some tips and stories. I love to hear about their adventures in the city and see if they have enjoyed the tips that I shared with them. During the weekend, I like to stay really active and take advantage of Rio. For me this means a day at the beach, a sunrise run or just some time enjoying the city. I'm always glad to invite my guests to come along so that I can show them the carioca way of living. This is the special part about hosting with misterb&b. I invite travelers into my home and when the moment comes for them to leave we have become friends.
Tell us about some interesting people you have met through misterb&b
One of my most memorable guests was a guy from Colombia. In the beginning he came for a month but he enjoyed the city so much that this short stay turned into THREE months!!! We became instant friends and he really loved the life in Rio. It was a real pleasure to have him as a guest. We stayed in contact and I ended up visiting him in Colombia. He showed me around Medellin, and I loved discovering the city with him. It was an amazing moment for me and I think it shows just how special being a host can be.
In your opinion what attracts guests to your city?
Let's be honest, Rio de Janeiro is an iconic city. People imagine beautiful men all around. They imagine crazy parties that take place on breathtaking beaches that stretch for kilometers. I can tell you that it is all TRUE but that is not all. In Rio you can taste the best of Brazil and dance to pulsing samba beats. I am surprised you are not getting your tickets now - Rio is impatiently waiting for you ;)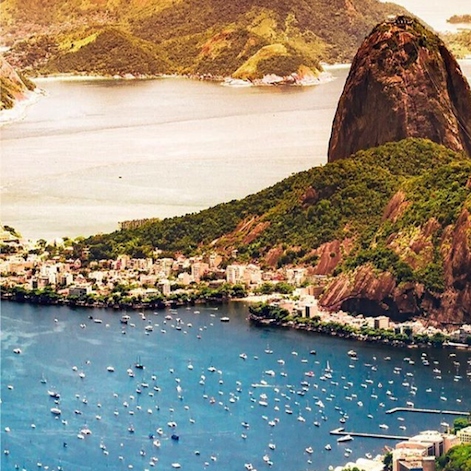 What's the nicest thing a guest has ever done for you? Do they ever bring gifts?
My guest from Colombia did not arrive empty-handed. He arrived with local coffee and aguardiente which I loved! It was really cool to get to discover these specialties from around the world. A big part of traveling is done through food and drink. This was a great way to start off our time together. I think it is a good idea to arrive with something to offer to your host, nothing expensive but a gesture is always appreciated.
Give us three reasons why you recommend hosting on misterb&b
Meeting new people from around the world is a great way to learn about other cultures, and it makes you feel more personally connected and human in an increasingly digital world. You might even end up making a new friend like I did. I have to admit that the extra income is a plus and makes the experience even more... enriching :).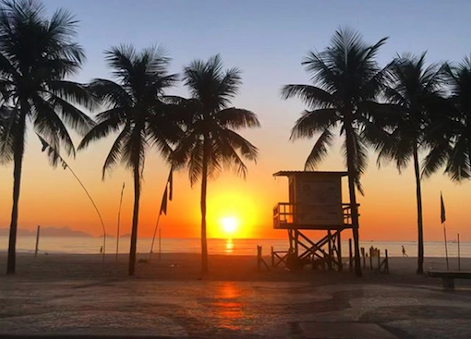 Why should a guest stay with you?
My apartment offers a perfect location in Rio! I am two blocks from the famous beaches like Ipanema, Copacabana and Prainha Beach. These beaches are world-renowned for their beauty. Like true carioca, I love the beach. On top of that, my building is new and modern. It offers amenities such as a pool, a hot tub, a gym and even a sauna. I have enough space to be able to provide my guests with their own room and their own private bathroom. I have so many tips to give on restaurants and activities. I love the steaks at Marius. It is a great place to bite into Brazilian cuisine. I love to share the experience with my guests. My door is open and you should not hesitate to stay with me.
What makes a perfect host - or guest?
Like in anything, respect is key. When you share an apartment it is all about communication and respect. I think it helps to have an open and fun-loving personality. I am not too shy and so my guests feel welcome right away.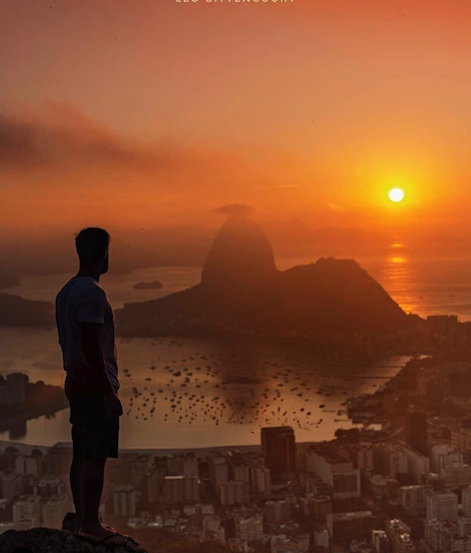 Thinking of visiting Rio de Janeiro? Check out our Accommodations for this great gay city!

STAY SOCIAL!
Don't forget to add us on Instagram, Facebook and Twitter. Follow us for exclusive content, special offers and to share your travel pictures using the hashtag #ExperienceYourPride. We love seeing what you get up to on your misterb&b vacation and we'll share the best pics with our global LGBTQ travel community!