Eloi is the proud founder of Rainbow City Tours, a gay tour company operating in Berlin, Barcelona, Madrid, and Lisbon. With a Rainbow City Tour, you will not only have the chance to explore the history and hidden gems of the city, but you will also be guided by a gay host who can introduce you to the many LGBTQ facets of these destinations. We spoke to Eloi to get the inside scoop on what makes a Rainbow City Tour unique, and what was behind his initial motivation to develop this great experience. He shares his story here.
What was the initial inspiration for developing Rainbow Tours?
I used to be a flight attendant, but for medical reasons I had to stop flying. I am the kind of person who is always trying to be positive, so I thought it was the perfect moment to reinvent myself. I did a deep search and realized there wasn't any company in Spain offering private tours for the LGBTQ community, so this was the beginning of Rainbow Tours. Since then we've grown a lot, and we are trying to be visible to the whole LGBTQ community, from single parents to large families and more.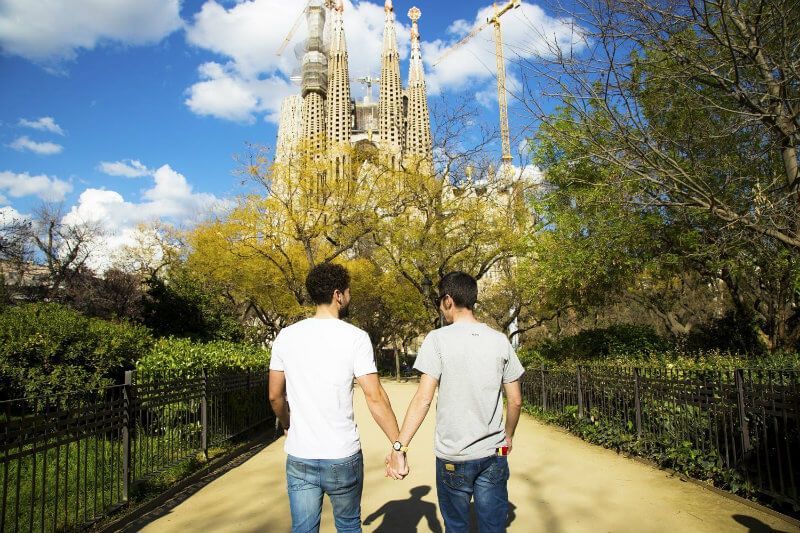 Why are you excited to be sharing your experience with the misterb&b community?
misterb&b is changing the way the LGBTQ community is travelling, offering a safe and comfortable place to stay while exploring the world. If you can add an LGBTQ experience to discover the cultural side of that city with a gay local tour guide, the whole experience will become a memory to remember.
Describe what participants can expect from a Rainbow City Tour?
With us you will experience the freedom to discover a new landscape with a close friend, and enjoy an authentic experience with our expert local guides. It might be a bit difficult to organize your trip to a city when you have limited time and so many things to see. If you do a tour on your first day, our guides will give you tips and some orientation on how to manage your time. Plus you will know about all the cool LGBTQ places to go to after, I think it's the perfect way to start an amazing holiday!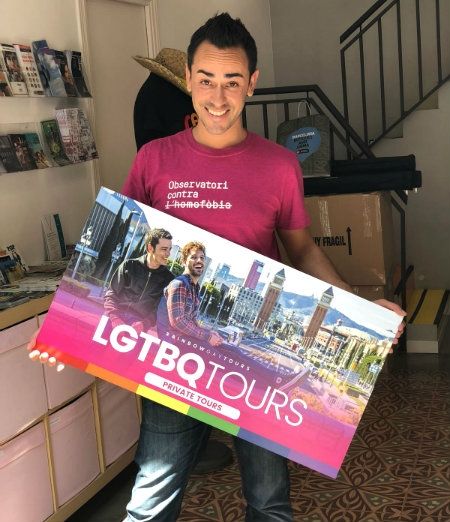 How does your tour differ from other city tours offered?
The whole Rainbow team is LGBTQ, meaning that we are insiders in the local LGBTQ culture. In our tours, we focus not only on the general culture and history of the cities we work in, but also the LGBTQ history, lifestyle, nightlife, and much more. We are also experts in customizing our tours to our clients' preferences. The routes we propose will introduce you to the must-see places and monuments, but depending on your personal tastes and interests, we can adapt, combine, or change routes so that you can visit exactly what you want in each city.
From the first moment you get in contact with us, you will feel free to be yourself and while doing our tours, you will be able to talk about anything. Being a gay-friendly tour company is good (as many as we have these days) but they aren't necessarily able to answer all the traveler's questions or offer the same-level of complicity we can. We help you explore the city with another gay person, and I believe this is something unique about us.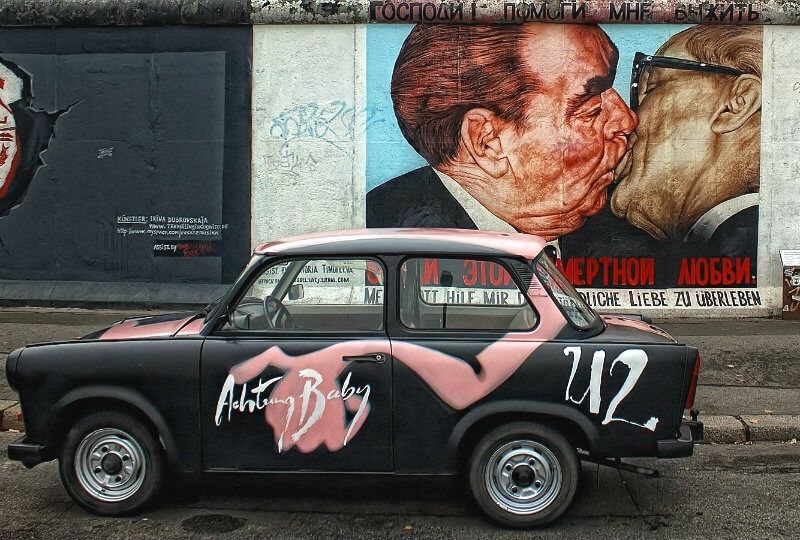 You offer Rainbow Tours in Lisbon, Madrid, Barcelona, and Berlin? Aside from the tour itself, do you notice any differences between each city tour?
We make sure all the cities we operate in are very open-minded with regards to their political support towards the LGBTQ community. It's also important that they offer a wide range of LGBTQ leisure and culture, making them very special and safe cities to visit for our community.
What is your fondest memory of a tour you have hosted?
I first started as a tour guide, I remember that I was doing a tour with an Argentinian couple, and at the end of the tour they asked me to go to their hotel room as they wanted to show me something. I thought, oh well, here we are with a gay cliche! Even though I told them what I was thinking, they reassured me that there wasn't any hidden motive behind their invitation, so I went to their room.
After we arrived, one of them opened the closet and asked me: "I've been carrying this woman's dress for 15 years, and I've always been afraid to wear it in public, do you think it will be safe to do this in Barcelona?" Almost in tears, I said to him that it was okay to be himself and he could be free to do it. At that very single moment, I realized that my work was not a simple job, it was a way to let people be themselves on holidays.
Do you have a favorite tour amongst the different ones you offer?
I love modernism and our Modernis and Gaudi tour in Barcelona shows you all the secrets of this architectural style. Still to this day, I can stand in front of the Sagrada Familia and just watch this amazing building for hours!
Inspired by this experience? Check out our dedicated experiences page and try something new for your next gaycation.