Do you want to be part of revolutionising the gay cruise experience? misterb&b has teamed up with Open Sea Cruises x Axel to bring you a new gay cruise concept, and it's got your name written all over it. For eight ex-sea-llent days, from September 29 to October 6, sail the Mediterranean all the while experiencing a gay cruise like no other. We're talking theme nights, live shows and some of Europe's best parties.
We already told you some of the first acts to feature, including 90s pop group The Vengaboys, Eurovision's Conchita Wurst, and no other but the great drag dame herself, RuPaul. But it doesn't stop there. A little like Queen B, this cruise just keeps getting better. We can now reveal more information about the program of Open Sea Cruises. We hope you're sitting down for this, because it's epic.
Day 1: Barcelona
Icona Pop Night
"I don't care, I love it!" You may remember these 'iconic' lyrics from dynamic DJ legends Icona Pop, and rather than singing along to your car radio like last time, you can sing along to the group's live performance on board. They'll be kick-starting the cruise with a night of electro-pop melodies perfectly paired with house beats. What a way to start!
Day 2: At Sea
Cabaret Night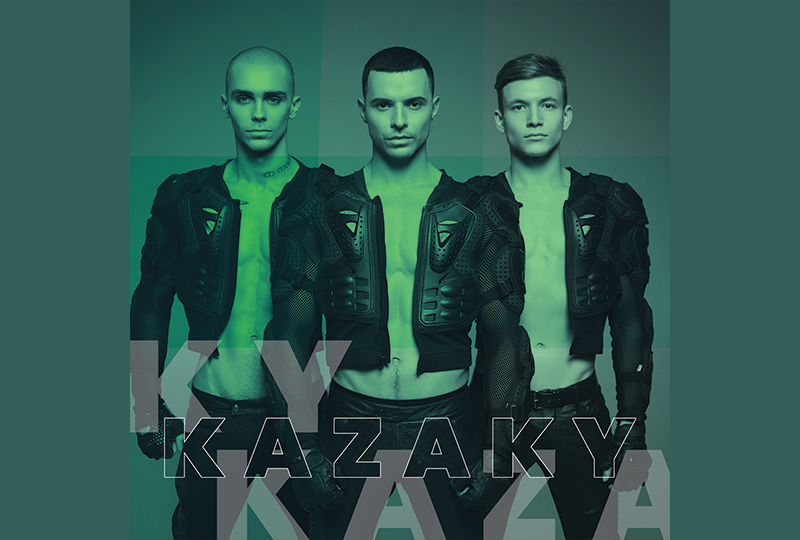 On night two, it's time to dress in black, shine your shoes, and take a step back in time to the cabaret era. The evening with start with a burlesque dance performance by synth-pop boyband, Kazaky. Expect sultry moves, a touch of comedy, and pure entertainment from start to finish. And as per usual, they will be showing you just how it's all done in fabulous heels! This will be followed by a cabaret night, so we suggest practising those dance moves!
Day 3: Ajaccio
Eurovision Night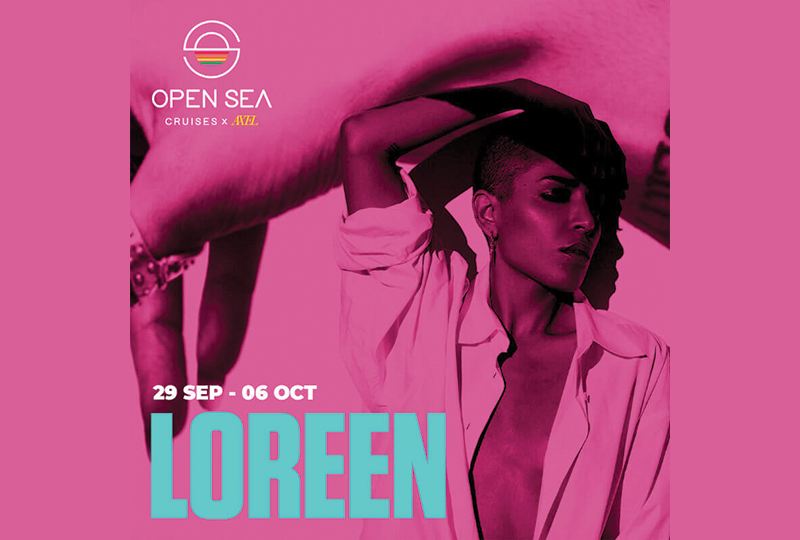 Are you a closet Eurovision fan, or totally out and proud? Either way, be prepared to get your cheesiest moves down pat, because night three is host to everything Eurovision, including a performance from former winner from Sweden, Loreen. Be sure to come with energetic spirits - it's going to be a night of 'euphoria'.
Day 4: Toulon
90s Night with The Vengaboys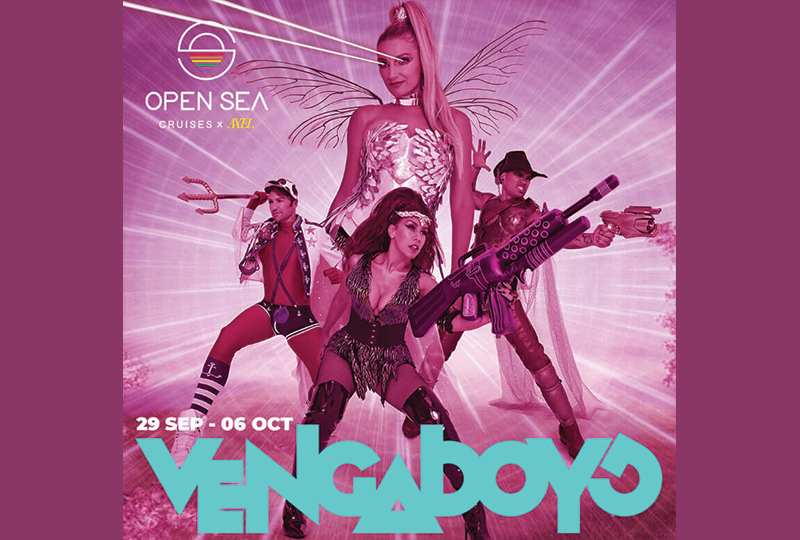 If you grew up in the 90s, you may have been a little too young to actually appreciate how fabulous this decade was. We're talking boybands, CDs, and that iconic video clip of a young Britney dressed as a schoolgirl that kick-started her entire career. Day four is your chance to do the 90s all over again, and no other than the Vengaboys will be performing to show you exactly how it's done.
Day 5: Palamós
Gala Night + Conchita & Eleni Foureira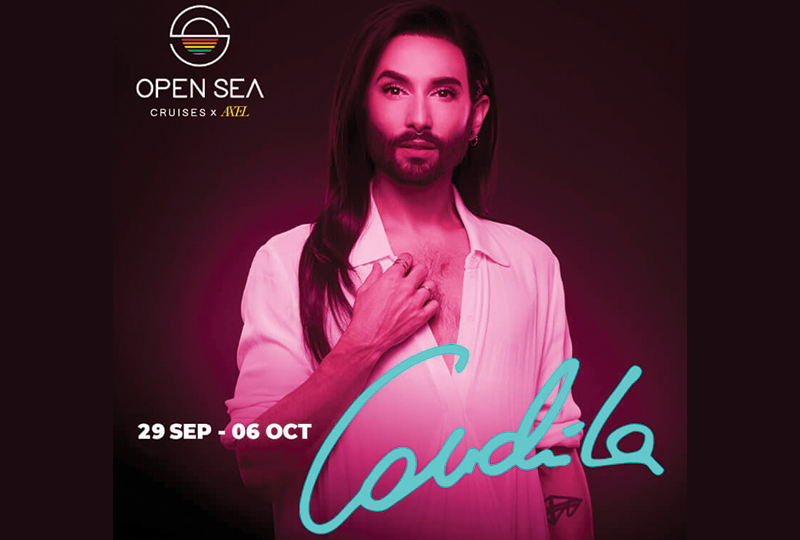 If one night of Eurovision on board wasn't enough, you'll be pleased to know the cruise will be offering a second taste on night five. Not only will you be graced by performances from 2018 runner-up from Cyprus, Eleni Foureira, but also from Austria's finest drag of them all, Conchita Wurst. The evening will start with an 'oh-so-glam' Gala Dinner with the Captain and crew, so we suggest getting your best threads out for this one!
Day 6: Ibiza
White Night Ibiza + RuPaul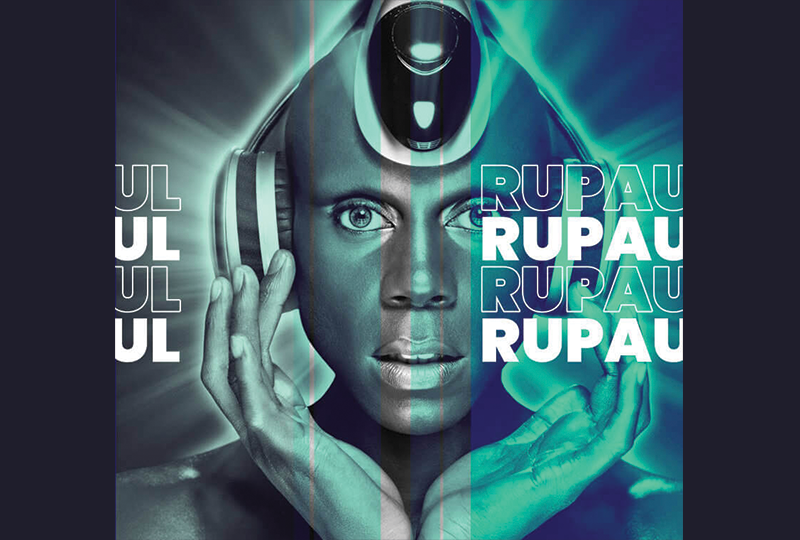 Day six sees the cruise pull into Ibiza, and to celebrate the arrival at this momentous island, there will be an equally momentous evening. Whether your chosen attire is a tee, a shirt, or a suit, it's okay as long as it's white, because this is Ibiza White Night. There will be a preliminary party onboard, with an exclusive DJ set by all-American drag icon RuPaul. This will be followed by a night ashore at one of Ibiza's best gay clubs. Wow, night six really packs a punch!
Day 7: Ibiza
Farewell Night
This is farewell night, but that doesn't mean it's time to have an early night and bid farewell to the party. The evening is certain to have plenty of music, dancing, and food options, and will be the perfect way to end this epic cruise. Also, we hope you'll have a host of new friends by now, so it will be one last time to have fun all together. We hope you'll make this night a memorable one!
Sold yet? We sure are! For more information concerning the cruise, including tickets, take a look here. With misterb&b explore the world, and experience your pride - this time at sea!