You may not believe it yet, but there are very good reasons to rent out your apartment on misterbandb.com! The main reason of course is that your home can now make you earn money, including in your absence. For one night, a weekend or longer, you will offer gay travelers an alternative to traditional hotels and a cheaper solution. The other main reason is that it is a great way to meet people. misterb&b is a gay b&b (a gay bed and breakfast)
Earn money!
Yann, a hardcore traveler, knows it very well! This Parisian is one of the best rated renters on misterb&b: "I chose to rent out my studio on misterb&b to earn extra money. I am often away from my home because I travel a lot ... It was a good way to cover my travel expenses! ".
Do not let your apartment vacant in your absence! It can help you earn a lot of money. It's simple, fast, and efficient. You post your ad, add your photos, and travelers from around the world will be able to book your room or apartment. It also works if you are a tenant, with the consent of your landlord.
Beautiful encounters!
Money is good but meeting people is even better. "What makes the difference on misterb&b compared to other sites, is that you meet gays from around the world. Knowing this detail about your guest allows you to provide the best information to travelers on what to do, where to go out for a drink, without prejudice! " adds Yann.
Many testimonials published on the site also point in this direction. Alejandro from Sitges, in Spain, says that it was pleased to host Yannick " a great host guest. A super nice guy that I recommend ». And vice versa. Gay travelers thank their hosts for their kindness and their nice apartments. There are thousand of gay rooms , gay flats and gay accommodation.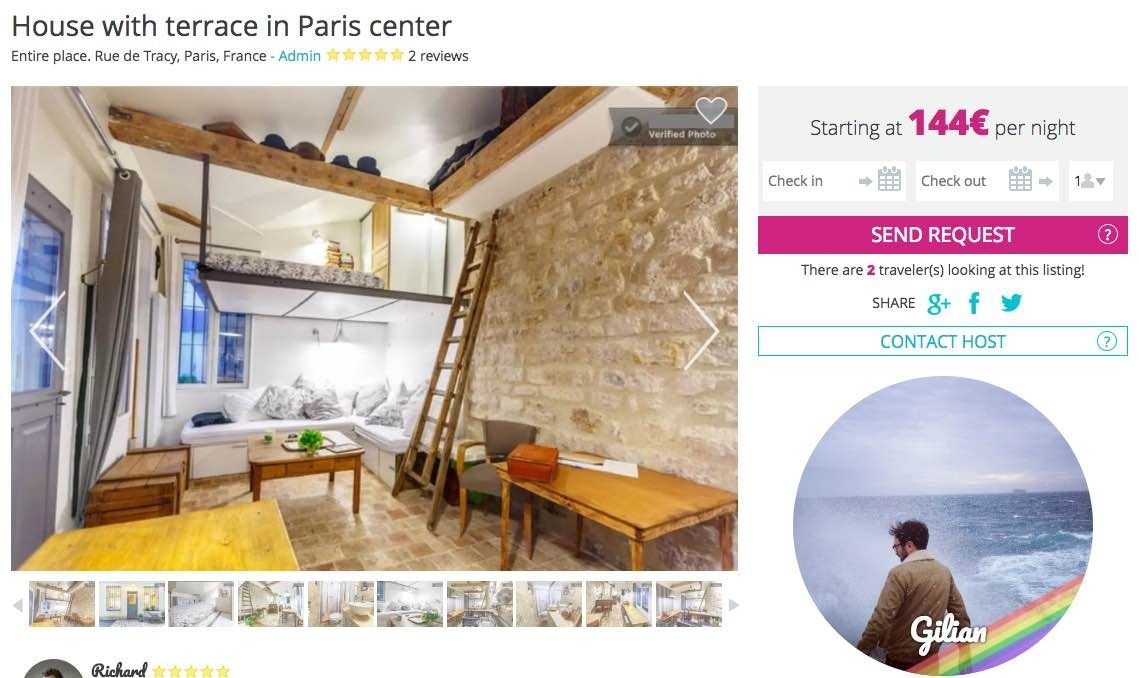 Andris, for example, who stayed in Paris, "likde Vincent's apartment. Conveniently located, very clean, and very nice. Highly recommended".  Mario, who also came to stay in Paris at Eric and Jerome's was delighted to meet "very friendly hosts. The room was comfortable, the breakfast ready every morning, gay-friendly guides were available ...  Excellent in every way ».
Now are you ready to test it? Do not waste time or money! Whether you want to rent out your apartment or or you are looking for accommodation for your future trips, list your apartments and/or look for available apartments to rent !