Going to a foreign place can be quite an exciting time. There's nothing like finding a travel that helps take you to somewhere you have always wanted to go. Perhaps you want to find a place to relax in the sun, or maybe a cool city that is known for fabulous gay nightlife. Whatever drives you to travel, an adventure awaits, one that you probably soon won't forget. 
Your best ally to get inspired, to prepare and to book this trip is most certainly your smartphone! With hundreds of travel apps waiting in the Apple or the Google Play app stores, the gay traveler is just a click away from booking a flight, renting a gay-friendly home, driving in a foreign country or avoiding the rain.
Below a selection of 10 travel apps to a perfect journey, 10 travel apps to download before your next gay vacation.


1 – misterb&b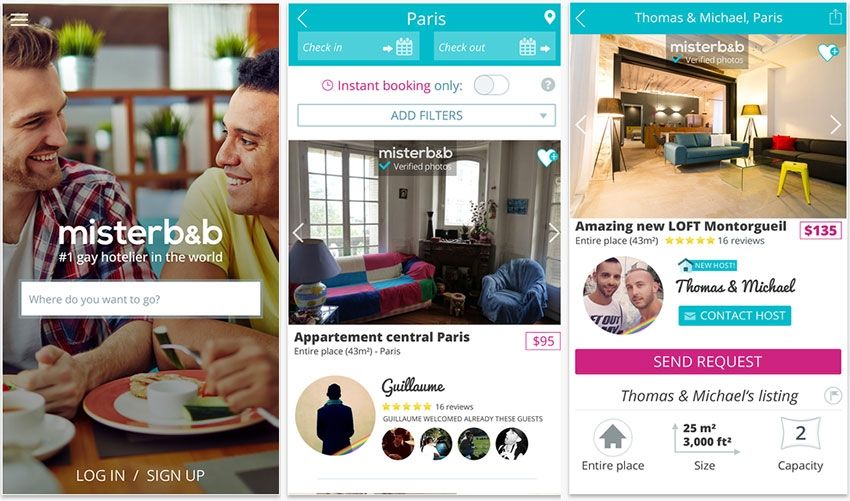 As you know, sometimes finding a gay-friendly place to stay that is also affordable can be quite difficult. But misterb&b takes the guesswork out of finding the right place to stay by having 40,000 gay and gay friendly accommodations in over 130 countries. A brand new version of the app is available on Google play and the App Store.


2 – Skyscanner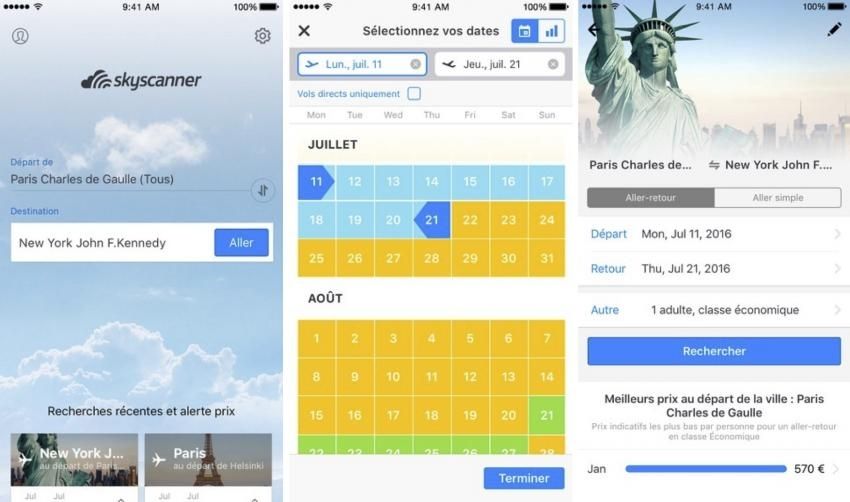 Along with a gay-friendly place at an affordable price, savvy travelers also need a place to find the best flights to their destinations. Skyscanner is an app that lets people search from millions of flights from hundreds of airlines. Users can get price alerts, and even use the "Everywhere" feature to find inspiration on where to go next. 

The app is available on Google Play and on the App Store.
3 – Google Maps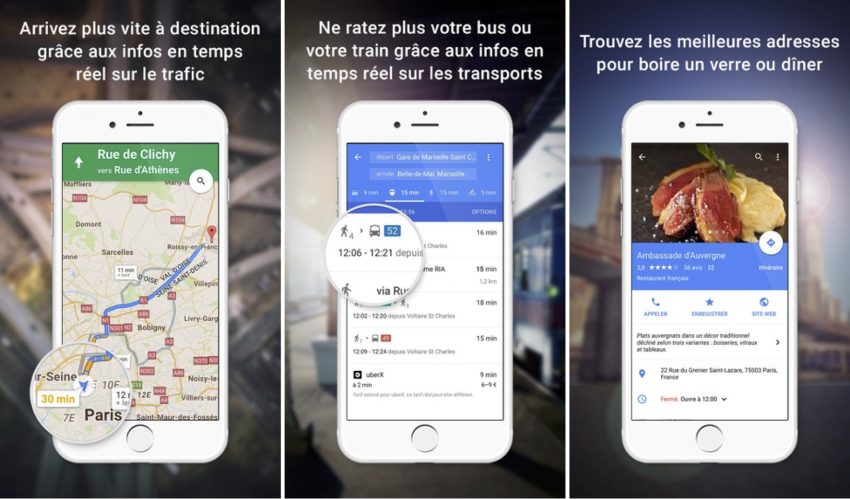 Once you have arrived at your destination, you will need to find a way to get around. You could depend on a map and your navigational skills, or you could let Google Maps do the work for you. Google Maps lets you find your way to many destinations, and sometimes even provides directions via public transportation. The app is available on Google Play and on the App Store.


4 – The Weather Channel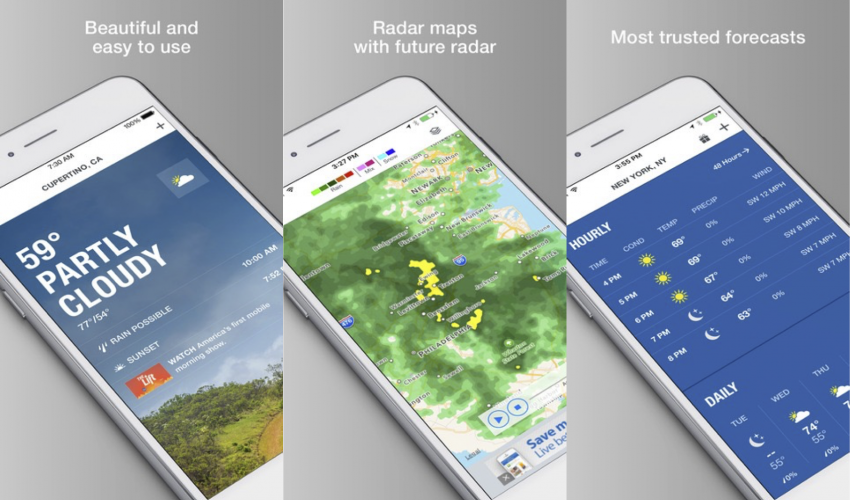 Nothing ruins a vacation like bad weather, however you can be ready for anything with the Weather Channel app. Through this app, travelers can get rain updates and look at daily and hourly forecasts that allow them to plan their trip without having to worry if they are going to get caught in a sudden storm. You can find it on Google Play and on the App Store.
5 – Seatguru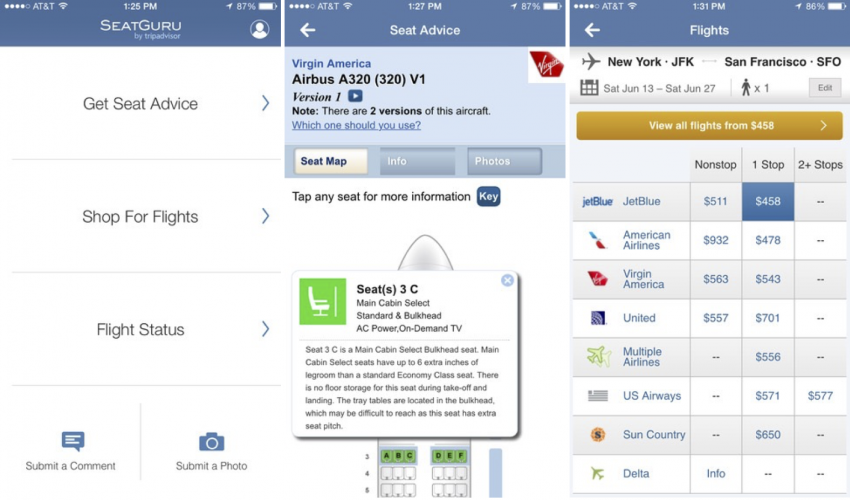 As anyone who flies often knows, it can be quite a struggle to find the perfect seat, especially on a crowded plane. But with an app like Seatguru, you have a way to find the best seat possible for your flight. Seatguru gives access to 700 seat maps from over 100 airlines. It also has passenger reviews, so you will always know if you are getting the best possible seat for your trip. You can find it on Google Play and on the App Store.


6 – Grindr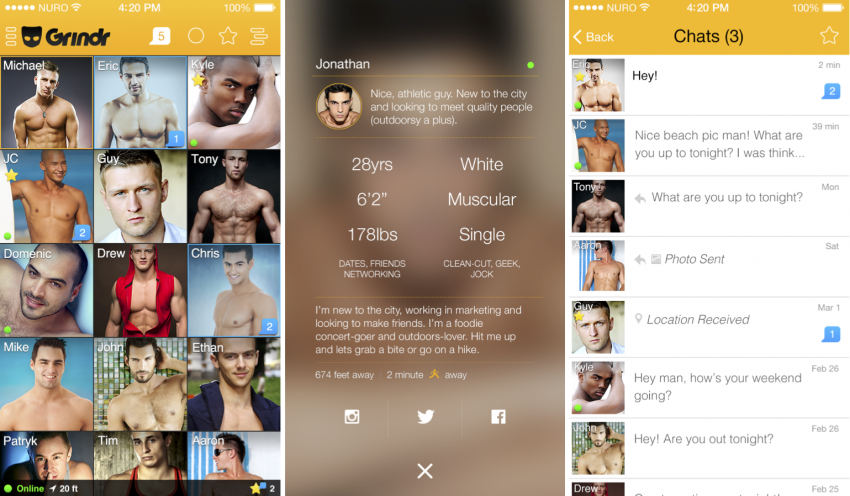 Whether you travel alone or together, enjoy guys near you. Grindr is the perfect tool to find each other in different locations. How many feet away is this gorgeous local ? Whether you are trying to have a dinner or coffee date, a dance partner, or for some other type of fun, Grindr gives you access to nearby locals and fellow travelers looking to meet some new people. 

The app is available on Google Play and on the App Store.
7 – Musement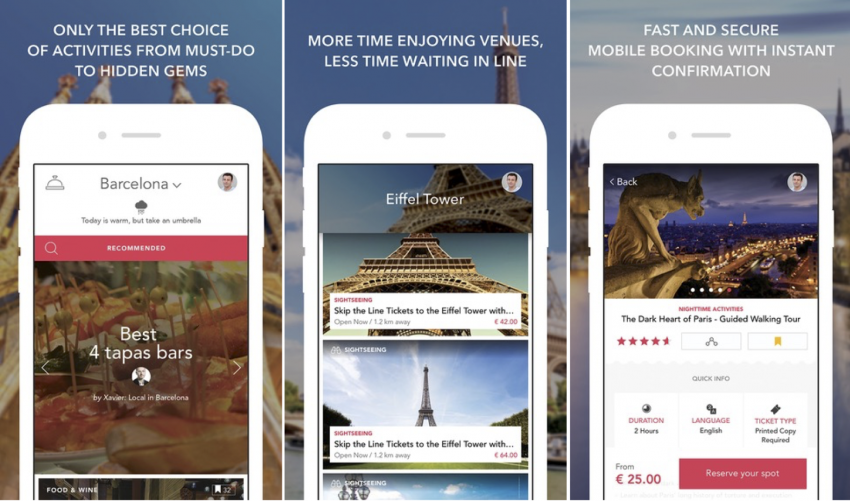 Are you the type who is looking to absorb some local culture or perhaps you want to know what all the touristy hotspots are? Then look no further, because Musement has what you are looking for. Musement lets you find the best activities from all over the world, allowing you to discover and book different tours, museum visits, art exhibitions and even city passes. All from the convenience of your phone. You can find it on Google Play and on the App Store.
8 – Google Translate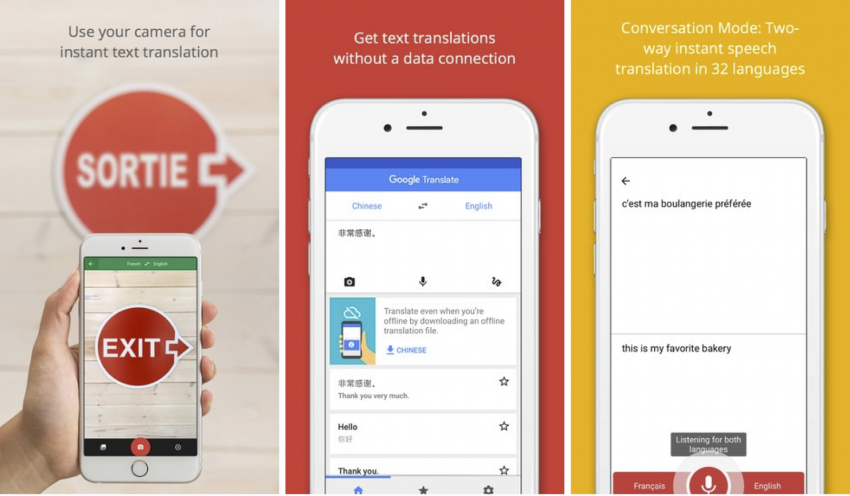 Sometimes getting around requires you to interact with the local people. But what do you do if you don't speak the language? Well, you pull out Google Translate and let it do the talking for you. 

The app is available on Google Play and on the App Store.
9 – WhatsApp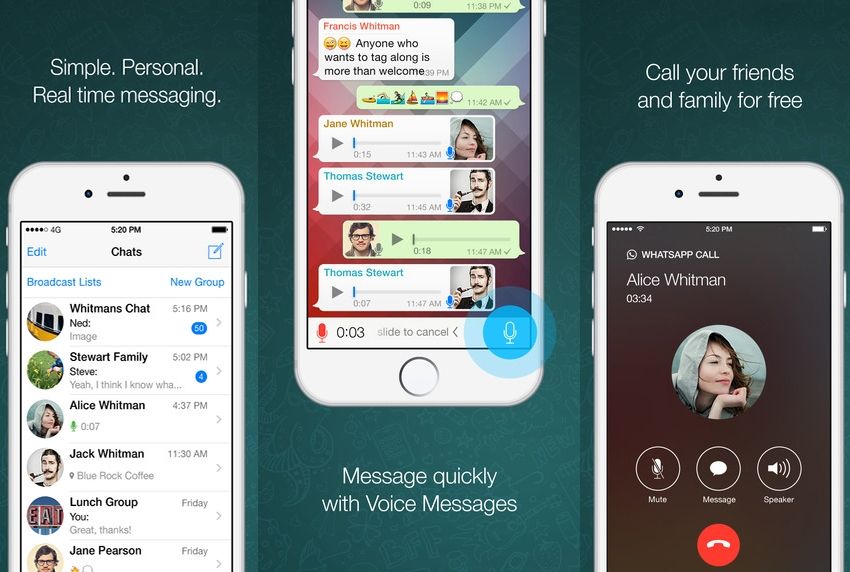 If you are traveling overseas, your friends and family would probably like to know if you arrived ok or if you are having a good time. But that can be costly, especially if you don't have a plan that lets you call from out of the country. WhatsApp takes care of the issue by having a cross-platform that allows you to send SMS text messages to different phones while using the same data plan as your email and web browsing. 

The app is available on Google Play and on the App Store.
10 – Trover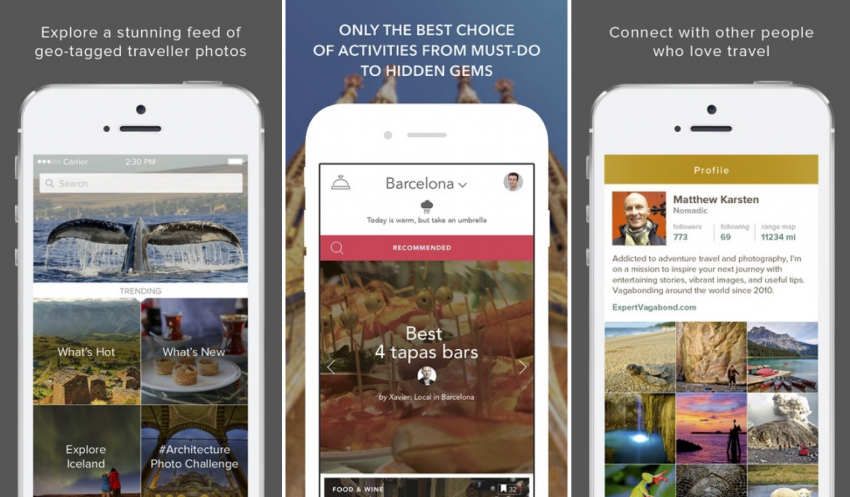 If you need some inspiration and want to actually see the sites that an area has to offer, then you need to get your phone out and download Trover. Trover is a photo community that shares its experiences with the world. Travelers post photos of their adventures, which provides inspiration for anyone seeking to have the type of experience. You can find it on Google Play and on the App Store.