Tom and David welcome you into their Palm Springs home! They've got quite an experience as hosts on misterb&b and as you will learn from the following story, over time they grew more and more passionate about it; Not only they're providing a place to stay for their guests, this experience is allowing them to experience their own area in a way they never did. 
We are a married couple in Southern California, Palm Springs
.  We moved here from the east coast in 2012 and started by renting our guest room in 2014. We felt it could be a way to meet guys from all over the world.  Our misterb&b guests have turned out to be great guys, and we have enjoyed each one.
We chose Mrbnb because we felt if we were going to open our home to tourists, we wanted likeminded guests.  Hosting gay men from all over the world is so enjoyable for us.  We both work during the day, but often get to spend time with our guests in the evening.  We have not had a bad experience yet.  All different personalities, and we look forward to each new guest.  Our home has also never been so clean, since we clean for the arrival of each new guest. 
Our home has a private back yard, with a pool and hot tub.  I am notorious for cooking way too much food, so we always have enough should one of our guests want to join us for dinner.  There really is nothing better than relaxing in the pool with a glass of wine with new friends.  Or they will join us if we go out on the town.
We have also had guests get us to do things we don't normally do.  One couple was coming to Palm Springs to see the premier of "A Sordid Wedding" the sequel to "Sordid Lives".  We weren't even aware it was opening here, and they gave us the inside scoop to buy red carpet tickets.  What a thrill to meet the stars, Leslie Jordan and Caroline Rhea on the red carpet.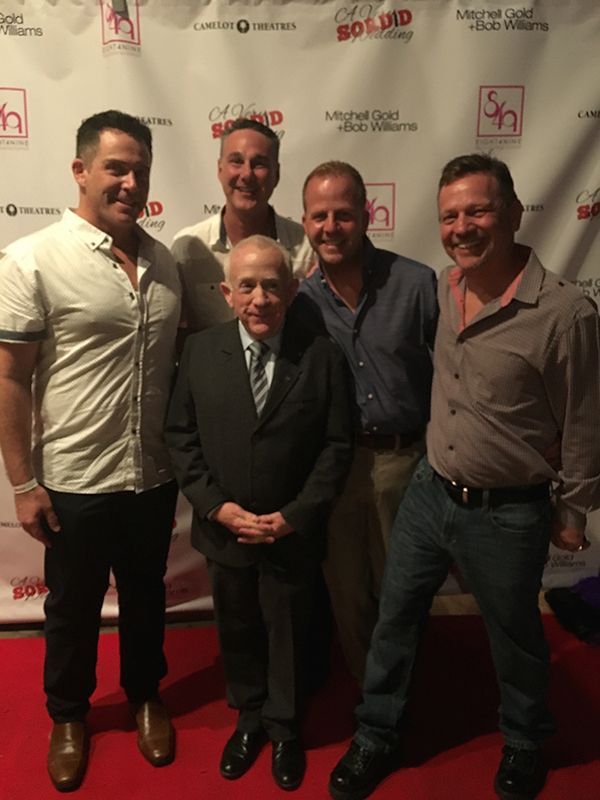 Our guest from England, Rob spent the night with us and we talked about the difference in politics between the two countries.  Such an interesting and enlightening conversation. This was when there was still a chance Trump would lose…  We all know how that turned out!  ☹ Of course, the bottle of wine we shared helped!  Another guest had tickets to a restaurant fare here in Palm Springs, so we joined him and spent the evening tasting dishes from various restaurants throughout the Coachella Valley!  Once again, we probably would not have done that had he not invited us to join him.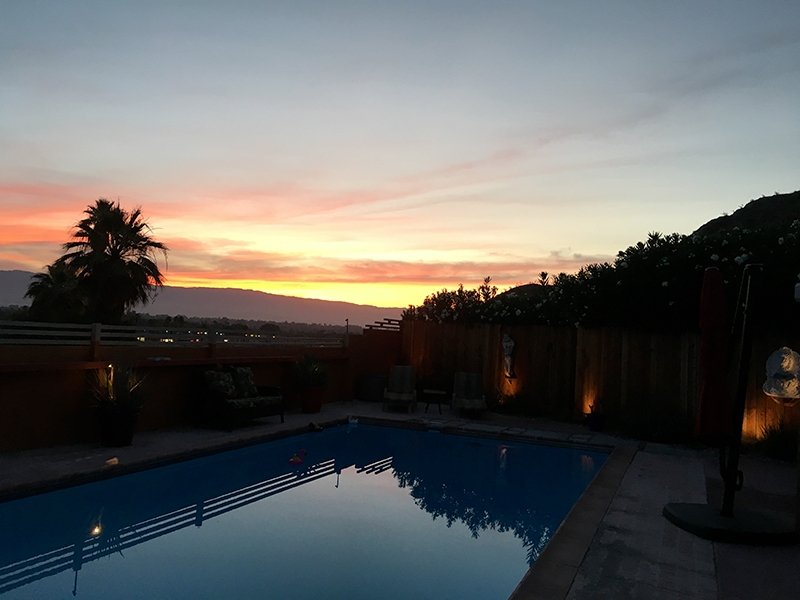 Our home is a modest adobe on the base of the San Jacinto Mountains, with complete privacy for our guests to be themselves and relax while they are here. 

You may want to check out the Palm Springs gay resorts too!