A melting pot of cultures, communities and ethnicities, London has one of the most diverse populations in the world. This tolerant and welcoming city celebrates difference, which is great news for London's alternative LGBTQ peeps and visitors alike. So, if you're planning a trip to the UK capital and fancy trying something different, our alternative gay London guide will set you up nicely…
While Soho in central London has traditionally been the main hub for gay London life, Shoreditch, Dalston and areas of Hackney in east London have long been the site of London's alternative cultures. So, it's no surprise to see some of the major players of the gay alternative London scene are based in this part of town. And despite recent gentrification pushing out many sections of the LGBTQ community – and some of the venues that serve them – east London is still where it's at. 
Alternative gay bars in east London 
The epicenter of the east London gay scene is The Glory. Since opening a little over two years ago, this pub slash club slash performance space has firmly snatched the crown as the alt queer venue of choice. You can nip in for an early evening pint or cocktail, but it's also a platform for forward-thinking queer entertainment such as Butt Mitzvah, the UK's first ever gay Jewish night.
You'll often find drag and lipsync live shows, and as the venue is part-owned by London drag superstar Jonny Woo, we wouldn't expect anything less. Prepare for glitter, go-gos, and drunken dancing in an 'anything goes' environment.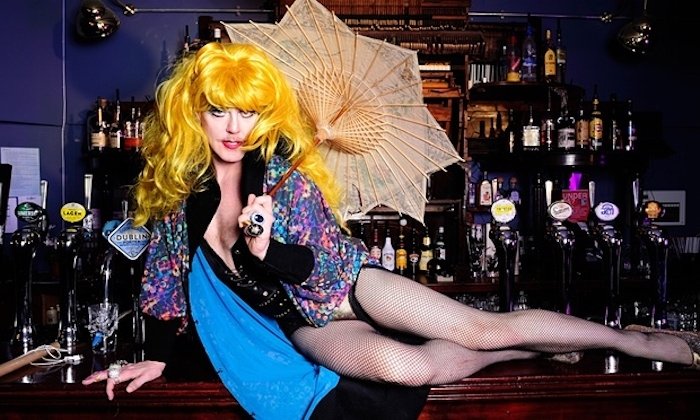 © The Glory.Co 
When you've had your fill at The Glory, hop on a bus heading north up Kingsland Road and check out Dalston Superstore. This two-floor venue is one of the most alternative gay clubs in London, hosting an eclectic schedule of late-night electro, disco and dance club nights. When it's time to leave, there are plenty of cheap food joints in the hood if you need to soak up that excess booze! Talking of food, Dalston Superstore is also open during the day for food (we suggest Saturday or Sunday's Disco Brunch); you can admire the queer artwork on the walls as you sip another bloody Mary! 
Fancy yourself on the mic? Then the peeps behind Dalston Superstore have just recently opened The Karaoke Hole, a super fun karaoke spot a couple of meters up the road. This place comes complete with glitter balls, smoke machines and cocktails (just in case you need a little Dutch courage to take to the stage). And with drag hosts on certain nights, we promise you this one is going to be a giggle.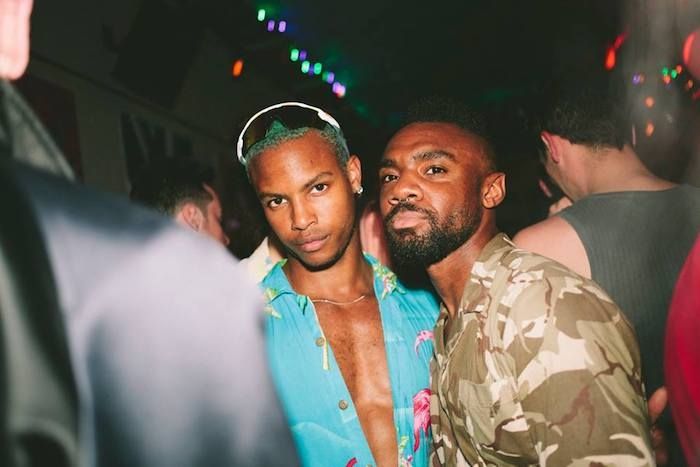 © Facebook/Dalston Superstore
Nearby basement club Vogue Fabrics Dalston (VFD) is a queer performance space that hosts some of the quirkiest and subversive LGBTQ nights in London. It's recently reinvented itself to become a more femme-centered nightlife space. As well as club nights, it hosts live performances and other arty events.
The best of Bethnal Green
Elsewhere East, The Queen Adelaide in Bethnal Green rose from the ashes of the iconic Shoreditch gay pub, the George & Dragon. The Adelaide retains the kitsch interior of its predecessor, but has upscaled with an added basement floor. The 3am weekend license means you can enjoy the night into the wee hours...
... and once the Adelaide is closed, a hop, skip and a jump away lies Metropolis, a four-floor strip joint that, on Saturdays, is home to top alternative gay London club night Savage. The little sister of the enormous Sink the Pink balls, this debauched alt-queer club is garishly decadent (think leopard-print carpets) and is a polysexual palace of fun; expect drag queens to muscle marys, and everyone else in between, vying to drunkenly take to one of the stripper poles to show their moves!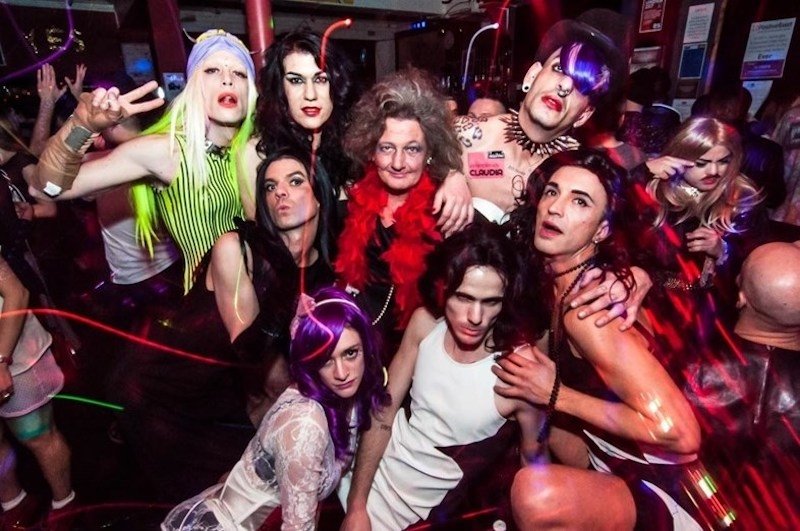 © Facebook/Savage

If you're not too hungover, the nearby Broadway Market on Saturday is definitely worth a stroll: it's packed with vintage fashion, food and coffee stalls – and plenty of cute indie and fashion boys passing through too. It also boasts several antique shops, book stores and other alternative places to dine out.
Alternative gay bars in central London
Just south of the London gayborhood of Soho lies Charing Cross. Here you'll find the Retro Bar, a secret gem of a bar, tucked away down a narrow alleyway. This cute two-floor venue is definitely one of the oldest alternative gay bars in London, pulling in the punters for years. 
Its kitsch interior features pics of rock and pop icons such as Bowie and Bolan, and there's a great jukebox to match! When DJs are playing, expect 70s, 80s retro, new wave and indie. Retro is popular with the afterwork crowd, so if you're out in the center of London and fancy a change from the Soho scene, give it a whirl.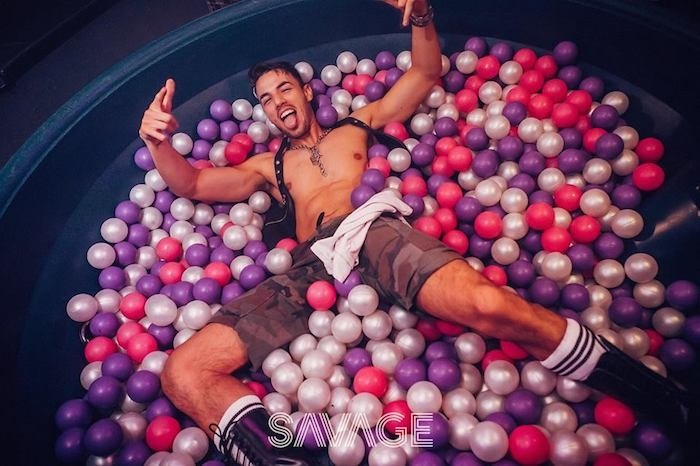 © Facebook/Savage
Alternative gay clubs in central London
A self-described 'homo-social honky-tonk and performance club for extraordinary populations', Vauxhall-based Duckie is one of London's queerest club experiences. 
Running for over 20 years at the Royal Vauxhall Tavern, its mix of music combined with theater and quirky performance shows has made it a hit with London's queer arts and alternative community.
Resident DJs Readers Wifes spin whatever they hell they like: expect 70s, 80s, 90s and always a bit of Kate Bush thrown in. If you love retro and getting your shirt off isn't one of your priorities, you should make a splash at Duckie.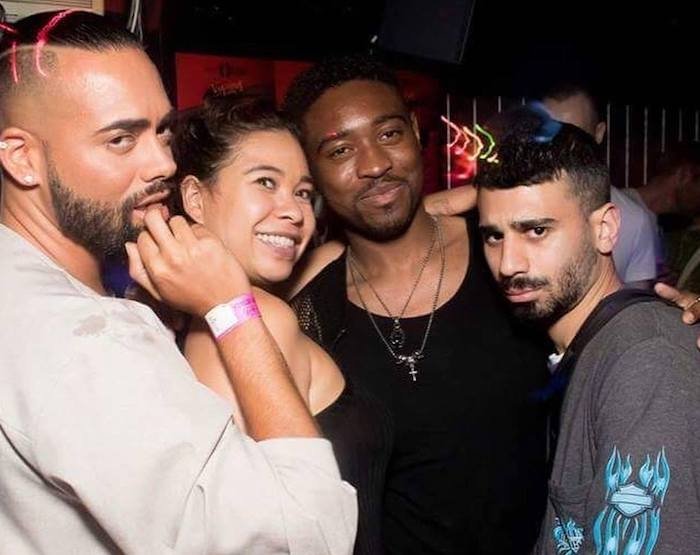 © Facebook/Eagle London
However, if you do fancy getting shirtless, pop over the road to Eagle London, one of London's most eclectic queer clubbing venues, with a beer garden to boot. The Eagle is host to various nights including Tonker (bear friendly), Athena (80s) Debbie (a night dedicated to female musicians), and the legendary Horse Meat Disco dance party, one of the best Sunday nights out in town.
Finally, new kid on the bloc(k) is the relatively new Bloc South club, also in Vauxhall. Bloc South is London's premier men-only fetish & cruise club, home to BRÜT, Fitladz, JOXXX (cruise and underwear), Man Up, TRIBE, Hard On (harcore fetosh), RUT, Trough, and naked party XXXPOSURE!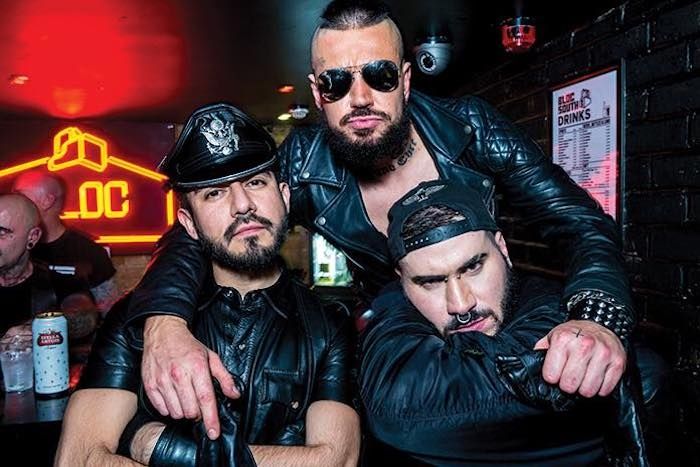 © Facebook/Bloc South
Most of these parties are held monthly, so head over to the Events page to see what's on when you're in town and make the most of gay alternative London! ●


Main photo: © Facebook/Dalston Superstore