A very special Pride parade in Florida, a festival in Canada and gay parties across the world aim to close out 2016 with a magnificent sense of pride. Several fabulous gay events highly popular among the LGBT community will provide those who attend the opportunity to truly be themselves, while having the time of their life. Popular events such as pride parades in the bigger cities may have already ended, but there are still plenty of chances to show some pride while partying the night away!
Some of the oldest, biggest, and most electrifying gay events competed for a spot on this list, and the top ten were chosen. So, whether you may be looking to attend a street festival, participate in a themed party, or socialize at the hottest club around - this list of gay events is sure to provide information about when and where you can have a blast next.
1 – Folsom Street Fair, San Francisco – September 25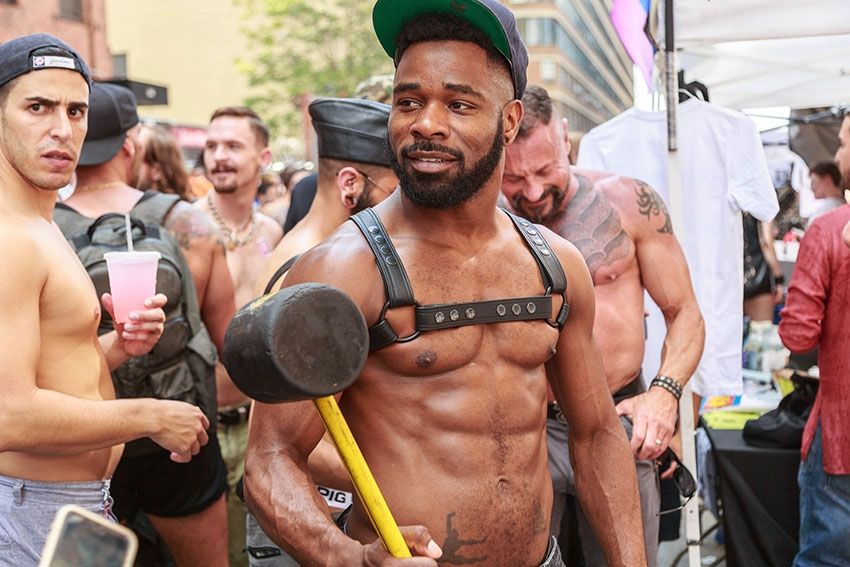 First up on the list is the Folsom Street Fair in San Francisco. On September 25th, thirteen city blocks will be filled with leather and fetish players. Over 400,000 people gather along Folsom Street to enjoy the 200+ exhibitor booths, public play areas, dance floors, and drinks. The world's biggest leather event is just around the corner! (Photo : Atomische * Tom Giebel - Flickr)
2 - Club Apollo, Sicily – September 30 – October 7

Located in Sicily, Italy, Club Apollo offers an excited event-filled week beginning September 30th. Situated perfectly at the base of a hill and overlooking the Mediterranean, the scenery alone is jaw-dropping. The beauty doesn't end there, though - Club Apollo provides accommodations in a 4 star and all inclusive resort, with beach access, buffets and cocktails, pool parties, and club nights. Good luck to the team for this 1st editon!
3 - Black And Blue Festival, Montreal – October 5 - 11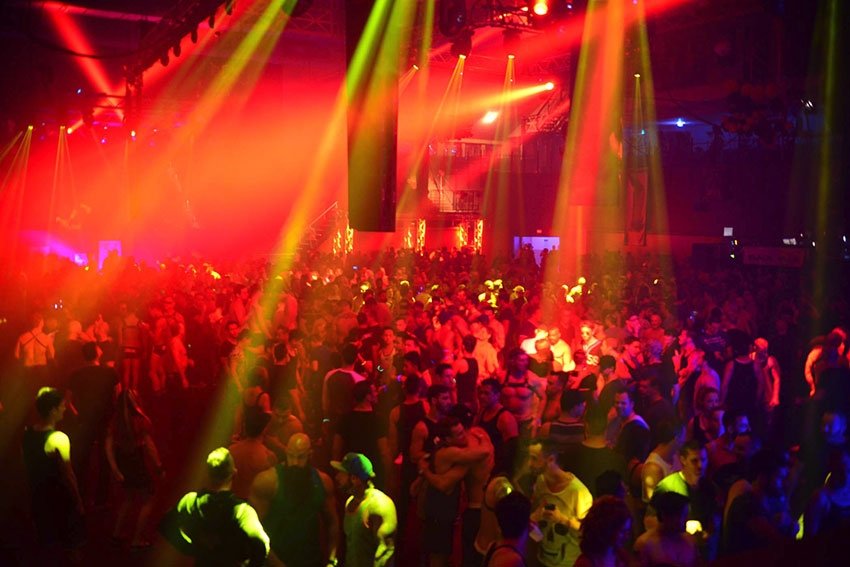 Located in Montreal, the Black and Blue Festival is a week long pride event that offers something for everyone. The goal of this event is to gather people and raise funds to assist people with HIV/AIDS. There are times dedicated to a number of different fetishes, dancing, and much more. The festival is from October 5th - 11th, main event on the 9th.
4 - Orlando Pride – October 8
Found in the heart of Orlando, this pride parade is one of the largest in the US with over 150,000 attendees each year. The chance to show support for the community is extremely important, especially in the wake of the June tragedy at Pulse. Taking place on October 8th, Orlando Pride will the perfect opportunity to show pride.
5 – Hustlaball, Berlin - October 21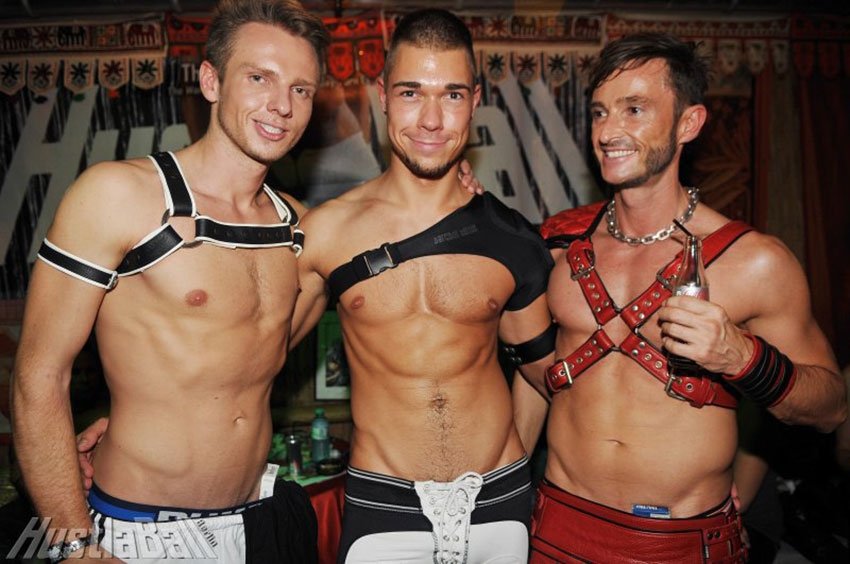 Hustlaball is the world's biggest gay erotic clubbing event. With eight different parties in addition to several other events, Hustlaball occurs in Berlin, and is sure to impress. Prizes for the European Gay Porn Awards will be awarded during the main event on October 21.
6 - La Demence Anniversary, Brussels – October 28 - 31
Occurring in Brussels, La Demence offers four full nights of fun at one of Europe's biggest gay events. Beginning October 28th and ending October 31st, the 27th anniversary of Europe's oldest gay party will certainly be four days of non-stop dancing and excitement.
7 - Gay Halloween Street Party, West Hollywood – October 31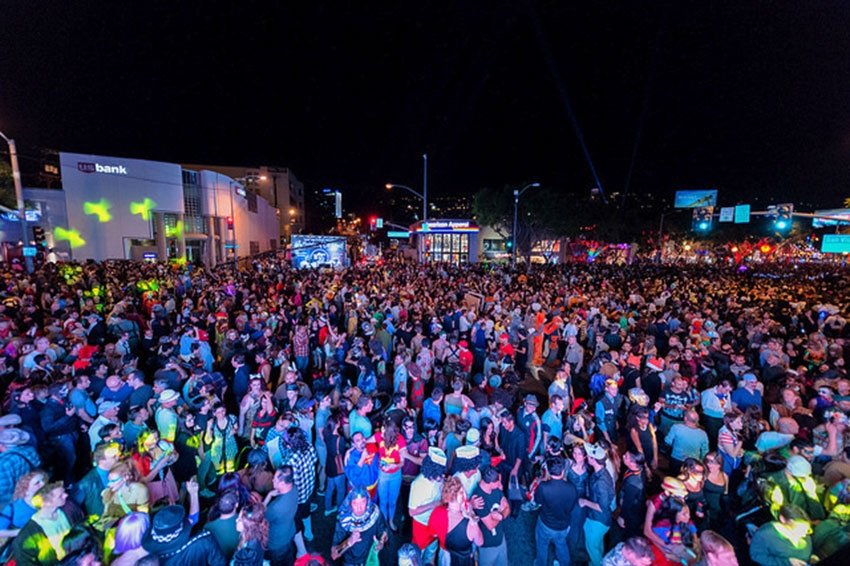 On Halloween, Los Angeles is home to the world's largest street party. Running along Santa Monica Boulevard, this event attracts more than 500,000 people. This city's largest gay event, the party includes live entertainment, food, drinks, and more. (Photo : John Viscot)
8 - Club Atlantis, Puerto Vallarta – November 5 -12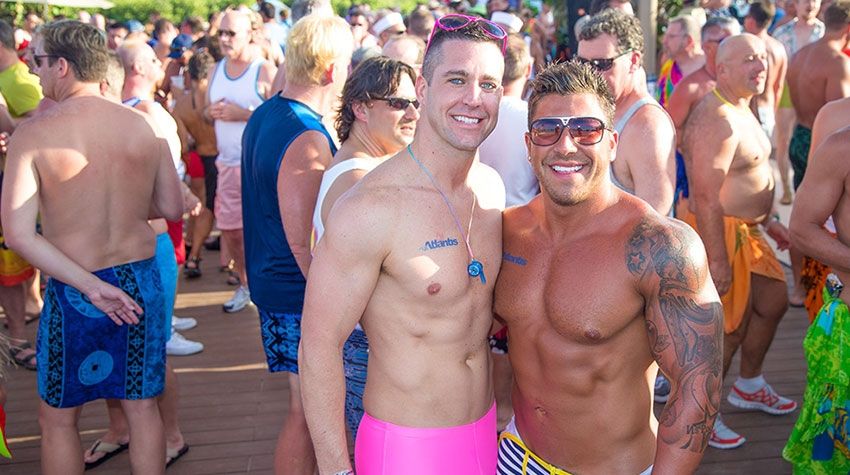 The leader in all-gay vacations, Atlantis, takes over the Hard Rock Hotel Vallarta! Located in Puerto Vallarta, Mexico, Club Atlantis in an all-gay, all-inclusive vacation resort. The resort customizes events and includes the best LGBT entertainment. Food, drinks, entertainment, activities, parties, and more are all included in the package.
9 - Maspalomas Winter Pride, Gran Canaria – November 7 - 13
Gran Canaria is Europe's gayest island. For the second year in the row, the island hosts its Winter pride expecting over 35,000 people to enjoy the weather in paradise. With fifteen main events, it's nearly guaranteed to provide anyone in the LGBT community with the time of their life!
10 - White Party, Miami – November 23 - 27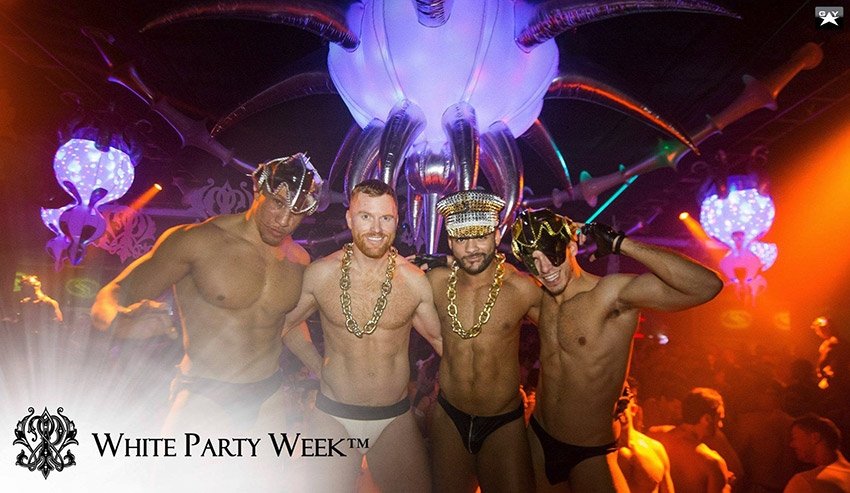 November 23rd opens the White Party Week in Miami, Florida. Offering top of the line entertainment, dancing, drinks, beach parties, and more, this event is great for everyone! This 32nd annual White Party Week is also a fundraiser - raising money for South Florida's largest HIV/AIDS health care provider. Helping the community while partying is a great option for anyone!