Unless you've been living under a rock for the past six months or so, we're sure you've already heard about WorldPride 2019. Taking place in New York for the entire month of June, you can expect 30 days' worth of entertainment ranging from live performances, cultural events, and one momentous pride parade to wrap everything up. But let's face it, the Big Apple can be hard to negotiate at the best of times, let alone during WorldPride. So to give you a head start, we've rounded up the best gay parties NYC to be seen at during Pride Month. The only challenge left now will be trying to fit them all in! 
What? Ibiza Pool Party
Where? The Grace Hotel 
When? June 27
Who needs to go to Ibiza when you can experience the gay party spirit of this island paradise right in the heart of New York during WorldPride? Taking place at The Grace Hotel in Times Square, this is the perfect occasion to make a splash in the hotel's pink neon-lit pool and experience your pride. Along with plenty of pool party punters to meet, you can look forward to food and beverage options as well as live DJ sets. Organized by EventBrice, the Ibiza Pool Party is the ideal excuse to get into your boardies mid-week! See details.   
What? Masterbeat One World
Where? Terminal 5 & Hammerstein Ballroom
When? June 28 - 30
If you're looking for some top gay parties during WorldPride NYC, look no further than One World. Brought to you by Masterbeat, One World will comprise four different parties taking place in New York from June 28 to 30. Things will kick off on Friday with Forever Love, which will take place at the Hammerstein Ballroom and welcome DJs Micky Friedmann and Sagi Kariv. On Saturday, June 29, enjoy two different parties: USS Masterbeat Tea Dance during the day at Hell's Kitchen venue, Terminal 5, and Masterbeat One World at the Hammerstein Ballroom in the evening. On Sunday, head to Matinee: Pervert, at Terminal 5 and enjoy music by DJs Ivan Gomez and Alex Acosta. We told you it would be a solid line-up, so go big or go home! See details.   
What? VIP Rooftop Party
Where? June 29
When? Hudson Terrace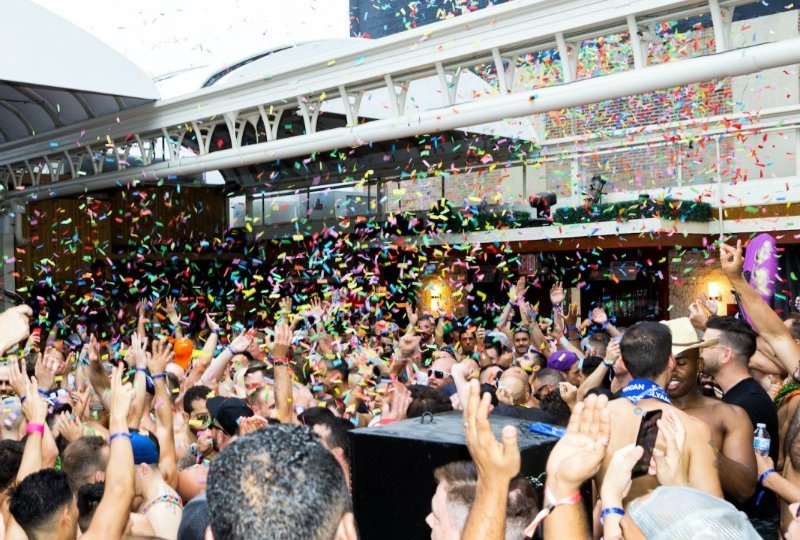 ©World Pride NYC/BFA Ryan Kobane
Fancy the idea of experiencing your pride with an incredible view over New York's iconic skyline? You need to get yourself to VIP Rooftop Party then. For 2019, VIP Rooftop Party will be celebrating its ninth anniversary, and if that wasn't enough to get the party started, surely its occurrence during WorldPride will! The exclusive rooftop terrace will open its doors from 2pm right through to 10pm, where you can look forward to music sets by DJ Grind, DJ Toy Armada, DJ Ben Barker, and DJ Kitty Glitter. One of the official Saturday afternoon events of WorldPride, you'd be foolish to miss out on this gay party NYC. See details.  
What? Pride Pool Party
Where? The Grace Hotel
When? June 29
With the temperatures in the Big Apple heating up for WorldPride NYC, there's no better excuse to splash into the Pride Pool Party. Brought to you by Black Unicorn, the pool party will transpire in the heart of Times Square at The Grace Hotel, and it will likely be one of the hottest gay parties about town. Not only will you get to cool off in your favorite set of boardies for the day, but you will also be able to dance to the electric sounds of Dj Tina T. Sold! See details.
What? Brooklyn Ultra Day Party
Where? TBC
When? June 29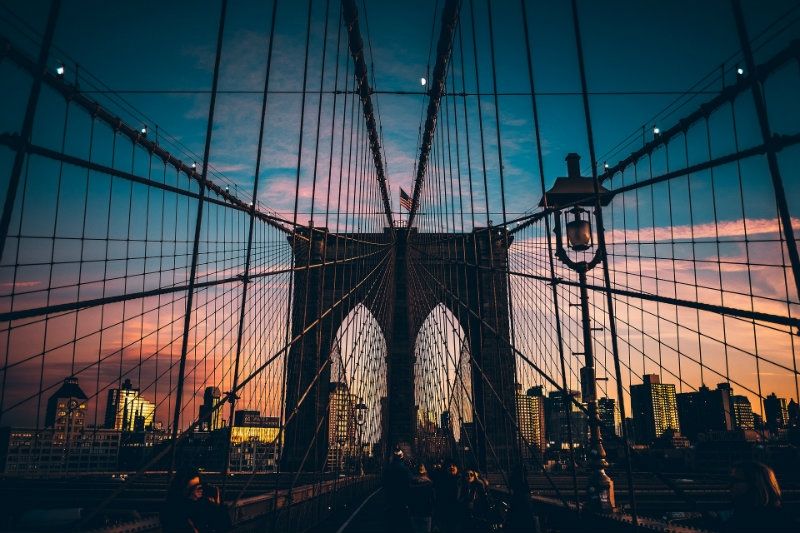 Brooklyn is cool at the best of times, and during WorldPride things are set to reach new levels. With a name like Brooklyn Ultra Day Party, you should already be tempted enough, but if you're still on the fence, surely the idea of dancing the day away in a warehouse will convince you. The specific address is still to be determined, however, what's certain is the line-up of international DJs as well as an über-cool crowd to experience your pride with - we're talking Brooklyn after all.
What? Alegria WorldPride
Where? Brooklyn Mirage-Avant Gardner
When? June 30
You probably don't need us to tell you about Alegria Events, after all, their famed parties have generated quite the following! During WorldPride, they will be organizing two sensational parties: WOW and Alegria. WOW will run during the day, and will welcome DJs Alain Jackinsky, Mauro Mozart, and Tom Stephan who will spin sounds right through until the early evening. Come night, things will shift gears, with Alegria hosting two different parties in the same venue: Circus and Xtreme. Doors will open at 10pm, and you can look forward to music by DJs Isaac Escalante and Pagano. See details.   
What? PrideFest 
Where? TBD
When? June 30
Everyone loves a good day session, and you can experience just this at PrideFest. Running from 11am to 6pm, PrideFest is a lively LGBTQ+ street fair which will welcome exhibitors, entertainers, and activities. While the location is still to be determined, the fun-factor of this gay event NYC is absolutely confirmed. What's more, it is totally free to attend, so you have no excuse not to stop by. The line-up of entertainment includes rapper and LGBTQ+ advocate, Princess Nokia, as well as Australian sister-band The Veronicas. See details. 
Have we missed any? Share your local knowledge and let us know of any other cool gay parties during WorldPride.